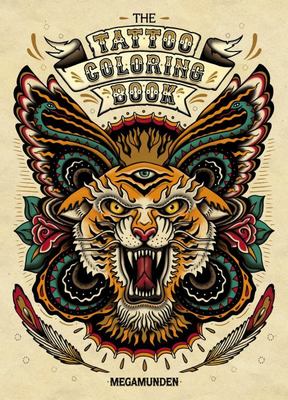 $21.99
AUD
Category: Colouring
Packed with stunning illustrations, this unique colouring book celebrates the art of the tattoo. The tattoo designs - all specially drawn for the book - range from traditional motifs - hearts, sailors, girls, skulls, roses - to more elaborate compositions with a contemporary edge. A perfect gift book th at will appeal to anyone who loves tattoo imagery - or is looking for inspiration for their next piece of body art. ...Show more
$19.99
AUD
Category: Colouring
This stunning new colouring book by Johanna Basford takes readers on a inky quest through an enchanted forest to discover what lies in the castle at its heart. As well as drawings to complete, colour and embellish, there are hidden objects to be found along the way including wild flowers, animals and bi rds, gems, lanterns, keys and treasure chests. Beginning at the entrance to the forest, the journey progresses through woodland, rocky caves and tree-lined mazes, over streams and a waterfall, across the trees tops, to finally reach the castle. Also hidden throughout the book are nine symbols. Readers must find all the symbols to unlock the castle door at the end of the quest and discover what lies within. PAGE COLOUR MAY VARY SLIGHTLY. This title is printed using paper from more than one source. This means that, while paper quality and thickness is consistent from copy to copy, page colour may vary; for example one copy of this book may have pages that are a slightly deeper cream colour than another copy. ...Show more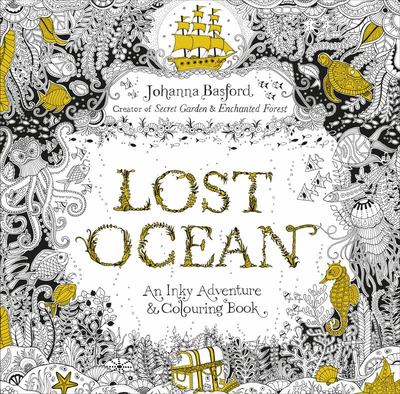 $24.99
AUD
Category: Colouring
This is a beautiful new colouring book that takes you on a magical journey beneath the waves, from the creator of the worldwide best-sellers, Secret Garden and Enchanted Forest. With Lost Ocean, Johanna Basford invites colour-inners of all ages to discover an enchanting underwater world hidden within th e depths of the sea. With intricate pen and ink illustrations to complete, colour and embellish, readers will meet shoals of exotic fish, curious octopi and delicately penned seahorses, visit coral reefs and barnacle-studded shipwrecks, and discover intricate shells and pirate treasure. Secret Garden and Enchanted Forest fans and newcomers alike will delight in this creative journey into an inky new world. ...Show more
$19.99
AUD
Category: Colouring | Series: Millie Marotta Ser.
Go into the woods with Millie Marotta The New York Times bestselling artist has created a stunning coloring book filled with forest-dwelling creatures.   In the sixth installment of her wildly popular coloring book series, Millie Marotta takes us through the woodlands of the world. More than 90 intricat e drawings of beautiful forest-dwelling creatures will delight colorists and spark their creativity. Millie's enticing flora and fauna include an adorable napping fox, little owl, Japanese pygmy woodpecker, peacock, badger, and polecat, along with whimsical ginkgo leaves, blossoming flowers, and tropical seeds and fruits that spill invitingly across the pages. ...Show more
$19.95
AUD
Category: Colouring | Reading Level: Children's - Grade 3-4, Age 8-9
Good news for all SECRET GARDEN fans All editions of SECRET GARDEN now feature thicker and heavier paper stock, fighting bleed-through from ink pens.   Experience the phenomenon that has sold 11 million copies worldwide and launched the coloring craze for adults.   This beautiful and interactive col oring book features delicate and highly detailed pen-and-ink illustrations--all waiting to be brought to life with color. As added entertainment, tiny garden creatures are hidden on the pages, waiting to be found, and a key and index are included in the back. The book's cover and jacket are also colorable.   Appealing to all ages, SECRET GARDEN is the original and first book by Johanna Basford. ...Show more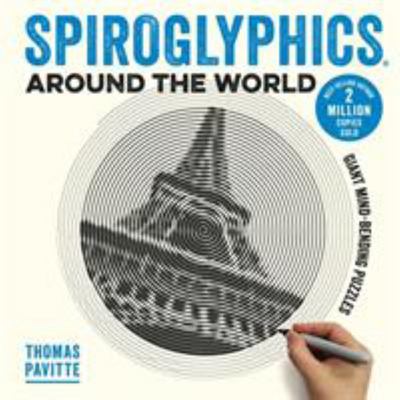 $19.99
AUD
Category: Colouring | Series: Spiroglyphics
Spiroglyphics are a totally original idea from the twisted mind of genius puzzle-designer, Thomas Pavitte! At first glance, spiroglyphics appear to be nothing but simple spirals. But if you look a little closer you'll see that the spiroglyphics are in fact two spirals, joined at the middle, and varying subtly in width as they wind to the centre. It's only when you pick up a pen and start to colour them that they come alive... Spiroglyphics: Around the World brings together a selection of landmarks from some of the world's favourite cities, including: · Paris · Berlin · New York · Rome · London · Barcelona · Hong Kong Fun to create and amazing to look at, the Spiroglyphics will blow your mind and make amazing artworks for your wall! ...Show more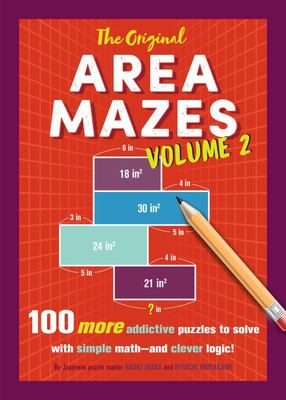 $17.99
AUD
Category: Adult Puzzle Books | Series: Original Area Mazes Ser.
The rules are simple . . . The math is easy . . . The puzzles get harder and harder! Hooked on area mazes? YOU'RE IN LUCK! Volume Two delivers 100 more puzzles. Your quest is to navigate a network of rectangles to find a missing value. Just remember: Area = length × width Use spatial reasoning to f ind helpful relationships Whole numbers are all you need. You can always get the answer without using fractions! Originally invented for gifted students, area mazes have taken all of Japan by storm. Are you a sudoku fanatic? Do you play brain games to stay sharp? Did you love geometry . . . or would you like to finally show it who's boss? Try area mazes--they could be just what you're craving! ...Show more
$19.99
AUD
Category: Colouring | Series: Querkles
From the creator of the 1000 Dot-to-Dot series comes Querkles Animals, putting an exciting new twist on the classic colour-by-number images that we loved as children. At first, you see nothing but a baffling tangle of circles, but hidden within each puzzle is a furry face waiting to be revealed! Featur ing a menagerie of adorable creatures from chomping chimps to louche giraffes, Querkles Animals provides hours of creative colouring fun for artistic minds of all ages. Choose a dramatic colour scheme to make your Querkle truly unique, discover what's hidden in each puzzle, and create a striking animal portrait that you can easily remove and display. ...Show more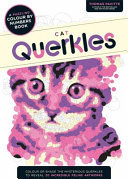 $19.99
AUD
Category: Colouring | Series: Querkles Ser.
From the creator of the 1000 Dot-to-Dot series comes Cat Querkles, putting an exciting new twist on the classic colour-by-number images that we loved as children. At first, you see nothing but a baffling tangle of circles, but hidden within each puzzle is a whiskery face waiting to be revealed! Featurin g a menagerie of adorable felines from roaring lions to loopy long-hairs, Cat Querkles provides hours of creative colouring fun for artistic minds of all ages. Choose a dramatic colour scheme to make your Querkle truly unique, discover what's hidden in each puzzle, and create a striking kitty portrait that you can easily remove and display. ...Show more
$14.99
AUD
Category: Adult Puzzle Books | Series: 1000 Dot-To-Dot
In The 1000 Dot-to-Dot Book: Cityscapes, Thomas Pavitte takes his incredible 1000 Dot-to-Dot series to the urban jungle. Tackle the iconic skylines and landmarks of Paris, New York, London, Venice and many more besides, and experience the cities of the world in a whole new way as each one comes to life beneath your pen. ...Show more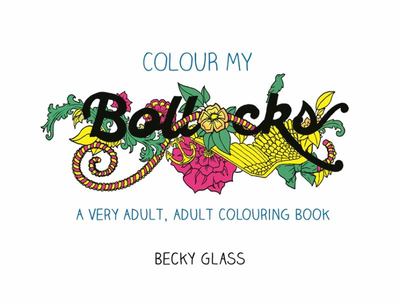 $12.99
AUD
Category: Colouring
Let's be honest, staying in is SHITE, but we need to keep that bloody curve down. We're guessing there are a lot of not-very-PC thoughts running through your head right now, such as: Why is my PISS WIZARD boss emailing me during my home workout?; Do my kids always behave like total GOBSHITES or just whi le being home-schooled?; And why oh why won't this virus just go FUCKETY BYE? Don't internalise your stress until you're social distancing from the people you live with. Now you can colour yourself calm with COLOUR MY BOLLOCKS, the adult colouring book that says exactly what you think. ...Show more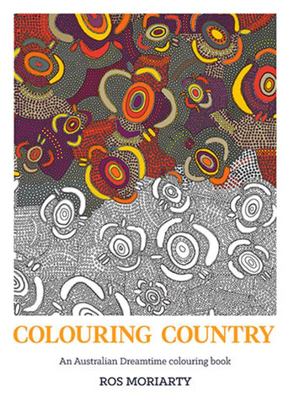 $24.99
AUD
Category: Colouring
Colouring Country is an art therapy book with a difference. It features 42 full-colour reproductions of superb Indigenous Australian artworks, each with a colouring template and a description of its story and cultural context from the Dreamtime...The rhythm and motifs of Aboriginal artworks illustrate l ife in balance with the majesty of nature. They represent the joyful visual language of the world's oldest continuing culture...The works in Colouring Country are from the Balarinji Art Design Archive, an iconic collection of art, design and objects created by Sydney-based design studio, Balarinji. Ros Moriarty and John Moriarty established Balarinji in 1983; since then it has become recognised worldwide for covering Qantas aircraft in Aboriginal designs. The Archive is held by the National Museum of Australia, Canberra... ...Show more