$60.00
AUD
Category: Design
In The Maverick Soul, Miv Watts opens the doors to twenty-five authentic bohemian homes, occupied by some of the world's most inspirational free spirits. From artists and musicians, to writers, actors, stylists, farmers and more, this is a collection of people who have the courage to live life on their own terms, and are comfortable in their own skin.   From Paris to London, Sydney to New York and various other places across the globe, subjects include Marianne Faithfull, Simon Finch, Wendy Whiteley, Griffin Dunne, Linda Rodin and more.   No one person is a reproduction of another; each of us is unique, shaped by the diversities of our own individual layers, and this book is a celebration of just that. ...Show more
$35.00
AUD
Category: Art & Photography
If you want to make it beyond Instagram as a photographer you have to give a solid listen to the ideas, tips and overall mindset that Finn shares in this workshop. @alexstrohl Don't just take a picture, make photos that move people. Storytelling is a gift to photographers, letting you weave together cha racters, events, locations and subjects into a work of beauty greater than the sum of its parts. There are as many stories to tell as pictures to take, but there are also tried-and-tested methods you can adopt to help improve your photography and streamline your workflow. In this beginner-to-pro workshop, award-winning photographer and influencer Finn Beales teaches enthusiasts and aspiring professionals how to master every element of the photographer's process. By following his five-step course - Pitch, Prepare, Shoot, Edit and Deliver - you will develop the same successful, reliable working methods that earn influence and delight audiences, regardless of what genre you're working in. Create intrigue, pull in your audience and tell richer, more rounded stories using your DSLR camera.Want to craft a shoot from start to finish? All the essentials are covered, from building a story into your creative, shoot preparation, the necessary gear and props, working with mood-boards and call sheets, compositional balance, and directing models, right through to post production, editing and file delivery. Discover within: What equipment you'll need, when and why; The secret to key shots and essential techniques; Plot devices to help you craft your narrative; Step-by-step DSLR projects to perfect your skills; Effortlessly capture events, landscapes, portraits, interiors and experiences; How to edit better and be different; Extra exercises to improve your smartphone photography. Compose for impact. Stand out through story. ...Show more
$22.99
AUD
Category: Art & Photography
'A mind-expanding tour of the world without leaving your paintbox. Every colour has a story, and here are some of the most alluring, alarming, and thought-provoking. Very hard painting the hallway magnolia after this inspiring primer.' Simon Garfield The Secret Lives of Colour tells the unusual storie s of the 75 most fascinating shades, dyes and hues. From blonde to ginger, the brown that changed the way battles were fought to the white that protected against the plague, Picasso's blue period to the charcoal on the cave walls at Lascaux, acid yellow to kelly green, and from scarlet women to imperial purple, these surprising stories run like a bright thread throughout history. In this book Kassia St Clair has turned her lifelong obsession with colours and where they come from (whether Van Gogh's chrome yellow sunflowers or punk's fluorescent pink) into a unique study of human civilisation. Across fashion and politics, art and war, The Secret Lives of Colour tell the vivid story of our culture. ...Show more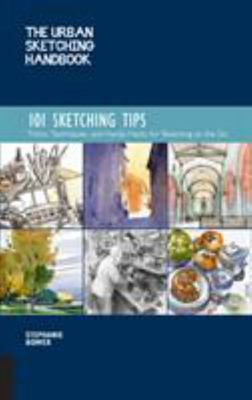 $24.99
AUD
Category: Art & Photography | Series: Urban Sketching Handbooks Ser.
Master the challenges of drawing on location with this collection of insider know-how and expert tips and techniques. Illustrator, architect, and international workshop instructor and Urban Sketcher Stephanie Bower has collected 101 of her best insider drawing tips, hacks, and techniques and shares the m in this fully illustrated, portable book. Learn shortcuts to getting your perspective right, determining your composition, and balancing your light and shadow. This book collects many basic drawing techniques into one handy volume: How to draw a great line Using ellipses to draw arches How towers are like wedding cakes The importance of your eye level line in sketching and 97 things more! The book also features beautiful example illustrations from Urban Sketchers around the globe! Whether you are new to sketching or are an experienced artist, this book is chock-full of useful, practical, and clever tips to take your drawing to the next level. The Urban Sketching Handbook series offers location artists expert instruction on creative techniques, on-location tips and advice, and an abundance of visual inspiration. These handy references come in a compact, easy-to-carry format with an elastic band closure--perfect to toss in your backpack or artist's tote. ...Show more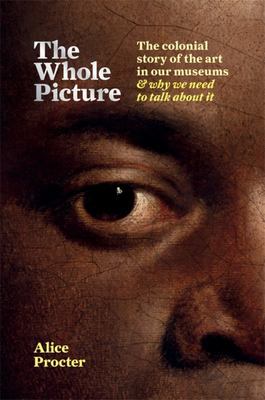 $39.99
AUD
Category: Art & Photography
If you think art history has to be pale, male and stale - think again.Should museums be made to give back their marbles? Is it even possible to 'decolonise' our galleries? Must Rhodes fall? From the stolen Wakandan art in Black Panther, to Emmanuel Macron's recent commitment to art restitution, and Beyo ncé and Jay Z's provocative music video filmed in the Louvre, the question of decolonising our relationship with the art around us is quickly gaining traction. People are waking up to the seedy history of the world's art collections, and are starting to ask difficult questions about what the future of museums should look like. In The Whole Picture, art historian and Uncomfortable Art Tour guide Alice Procter provides a manual for deconstructing everything you thought you knew about art, and fills in the blanks with the stories that have been left out of the art history canon for centuries. The book is divided into four chronological sections, named after four different kinds of art space: The Palace The Classroom The Memorial The Playground Each section tackles the fascinating and often shocking stories of five different art pieces, including the propaganda painting that the East India Company used to justify its control in India; the Maori mokomokai skulls that were traded and collected by Europeans as 'art objects'; and Kara Walker's controversial contemporary sculpture A Subtlety, which raised questions about 'appropriate' interactions with art. Through these stories, Alice brings out the underlying colonial narrative lurking beneath the art industry today, and suggests different ways of seeing and thinking about art in the modern world.The Whole Picture is a much-needed provocation to look more critically at the accepted narratives about art, and rethink and disrupt the way we interact with the museums and galleries that display it. ...Show more
$55.00
AUD
Category: Art & Photography
See the full beauty of our night sky revealed as never before in over 200 photographs from around the world. Bringing together the images of over 40 photographers across 25 countries, be astounded by the lights of the night sky in some of the darkest places on earth; discover the beauty of galaxies, pla nets, and stars; view great celestial events; and see some of the world's most important landmarks against the backdrop of an incredible nightscape. Babak Tafreshi, founder of the international organization The World at Night, has curated the images in this collection--many of them previously unseen--to reveal the true splendor of the sky at night. A specialist guide to night-sky photography will help you capture your own gorgeous images of the heavens.Commentary on the science, astronomy, and photography accompany stunning images organized by theme: Symbols of all nations and religions embraced by one sky of endless beauties UNESCO World Heritage Sites at night The Universe revealed through constellations, sky motions, atmospheric phenomenon, Aurora, and other wonders Images highlighting the beauty of dark skies away from light-polluted urban areas Celestial events, from great comets to spectacular eclipses Astro-tourism destinations, like ancient astronomical monuments and modern observatories ...Show more
$39.99
AUD
Category: Design | Reading Level: 6 Craft
Australia's most fabulous renovators reveal their secrets! The Three Birds are best friends and busy mums who ditched their corporate careers to renovate houses, now with massive instagram and youtube followings for their design and reno techniques.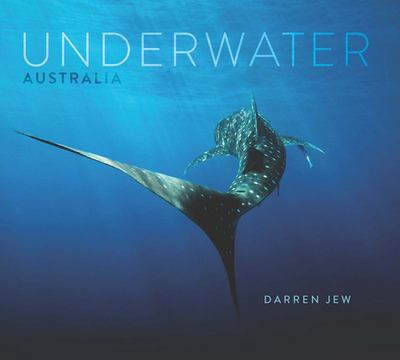 $39.99
AUD
Category: Art & Photography
Discover the hidden depths of Australia's oceans through these stunning images full of sparkling coral reefs, diverse plant life and spectacular creatures both large and small.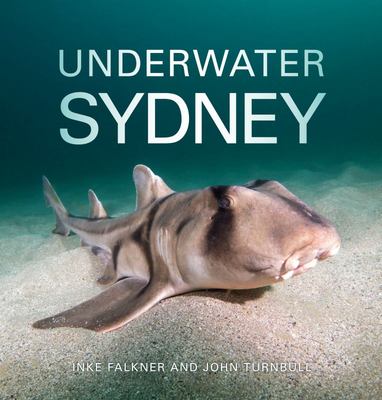 $39.99
AUD
Category: Art & Photography
Admired all over the world and loved by locals for its natural beauty, Sydney Harbour is enjoyed by thousands of people every day. But rarely do we look below the surface where, beneath all the hustle and bustle, lively communities go about their business. With underwater forests and gardens, hundreds o f species of fish and thousands of invertebrates, Sydney is as colorful and diverse below the water as it is above! Underwater Sydney celebrates Sydney's incredible harbor and coast through eclectic stories and stunning underwater photography. It also explores the challenges the harbor is facing today after more than 200 years of coastal development and the role that marine science plays in maintaining the harbor's health. Underwater Sydney will open your eyes to the rich marine life that makes the Sydney estuary and coast so special. Features: Features engaging stories based on informative science and accompanied by color photographs of diverse and charismatic marine life Offers an overview of the Sydney Harbour environment, including intertidal rocky shores, submerged sandstone reefs, sponge gardens, beaches and sandy bays, mangroves, and the interplay with the built environment Each chapter is introduced with an above-water photograph of a location to anchor the story, and includes a mini map of the locations where visitors can find a certain underwater community. ...Show more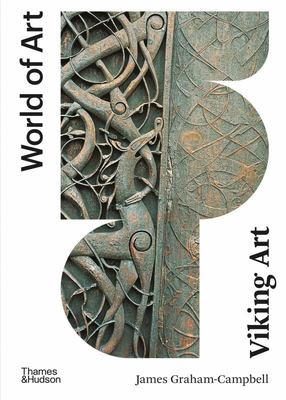 Viking Art
by James Graham-Campbell
$29.99
AUD
Category: Art & Photography | Series: World of Art Ser.
The Viking Age in Europe lasted from the time of the first major Viking expeditions in 800 CE to the widespread adoption of Christianity in Scandinavia some 300 years later. During that time, Viking art and culture spread across continental Europe and into the world beyond. Written by a leading authorit y on the subject, this book introduces readers to the intricate objects and beautiful art styles that developed during the Viking Age.Beginning with an introduction to the geographical and historical background of Viking culture, author James Graham-Campbell chronicles the six main styles of Viking art, examining how they emerged and interacted with one another, as well as how the religious shift from paganism to Christianity impacted Viking art and its legacy. More than 200 high-quality illustrations depict everything from delicate metalwork, elaborate wood carvings, ornate weapons, and fine jewelry to grand ships, the Gotland picture stones, and archaeological traces left by the Vikings around the Western world. Now revised and updated with recent archaeological discoveries, Viking Art is a perfect guide--including a timeline and maps--for all those interested in the arts of this vibrant and fascinating culture. ...Show more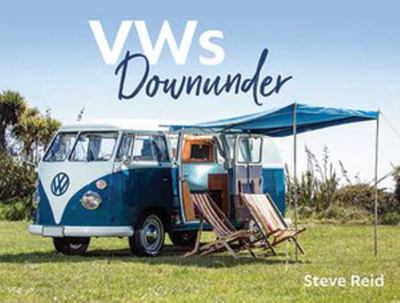 $39.99
AUD
Category: Art & Photography | Reading Level: near fine
For many decades Volkswagens have been loved and admired by car enthusiasts from all over the world, and Australia and New Zealand are no exception. Whether it be about the Beetle or the Kombi, there are millions of stories out there waiting to be shared. Summer fun just wouldn't seem the same without t hese two great motoring icons. At the beach, on a road trip or cruising around town, they always seem to bring a smile to everyone everywhere, and with that distinctive sound you'll always know when one is close at hand. But there's more to Volkswagen than just the Beetle and the Kombi, as these Downunder enthusiasts will be quick to tell you. ...Show more
$29.99
AUD
Category: Art & Photography | Series: Animal Happiness Ser.
Penguins. We love them. They are instantly recognizable. Seemingly upright caricatures of us, it is easy to bond with these black and white 'little people.' They have become perennial favourites of cartoonists, because they are fun. Comical. They put a smile on our faces. Of course, real penguins are a lot more than just funny. They are tough. Penguins are the world's only '100-degree birds, ' breeding in environments with temperatures from -60C to +40C (-76F to 104F). They can dive to great depths and exist for long periods in water so cold that it would kill us within minutes. They have all the grace and agility of ballet dancers in water, but it is the way they comport themselves on land that so endears them to us: they waddle. This compilation of quotations about penguins - each quote accompanied by gorgeous photography - keeps the focus on fun. You can dip in and out of the book at your leisure, but also read it from cover to cover for some added pleasure. The intention of Waddle is to put a grin on your face and a warm feeling in your heart - all thanks to these delightful creatures that don't just walk, but waddle. ...Show more