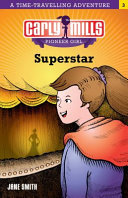 $12.50
AUD
Category: Australian History | Series: Carly Mills Pioneer Girl Ser.
When Carly Mills goes to Melbourne with the school choir, she gets more than she bargained for: a trip back in time and a chance meeting with a mischievous little girl who might just grow up to be the world famous opera singer, Dame Nellie Melba. If Carly is to help the little girl achieve her dream, sh e will have to endure Nellie's practical jokes, an angry headmaster, and her father's belief that opera is not a fit career for a lady. Not to mention Simone's bad moods and Dora's terrible singing. ...Show more
$49.99
AUD
Category: Australian History
A joint biography that investigates how, during their lifetimes, Philip and Alexander transformed Macedon from a weak kingdom into a globe-spanning empire. During his short life Alexander the Great carved out an empire stretching from the Balkans to Central India, re-drawing the map of the ancient worl d. Yet Alexander represents only half of the story, for his success was not just the product of his own genius, restless energy and ambition, but was built on decades of effort by his father. History has portrayed Philip II of Macedon as an old man, one-eyed and limping, whose convenient assassination allowed Alexander the Great to come to power. But there was far more to him than this. Through decades of hard fighting, clever diplomacy, and sheer determination, Philip unified his country and conquered Greece. As authoritative as it is accessible, Philip and Alexander is the latest in a much-praised sequence of essential histories of the ancient world from a master historian. ...Show more
$14.99
AUD
Category: Australian History | Series: FAIR DINKUM HISTORIES
Telling BITS of history as they really were! Gold fever hit Australia in the 1850s and it was the start of a wild, crazy hunt that saw people from all over the world come to try their luck. A few people might have dug up a fortune, but what most diggers dug was latrines. It turns out that the Gold Rush was mostly smelly, dirty, filthy and just yuck. Welcome to the most STINKY look at Australia yet! ...Show more
$16.99
AUD
Category: Australian History | Reading Level: 9
It's a great escape, but will Peter survive it?When Peter's family leaves for a trip across the border, he stays behind. So when the government builds a wall through the city, guarded by soldiers, tanks and ferocious dogs, he's trapped. Everyone says he might never see his family again. But Peter has a courageous plan . . . ...Show more
$19.99
AUD
Category: Australian History | Series: The Matilda Saga | Reading Level: 11-14
The story behind Banjo Paterson's iconic Australian song.Ages 10-14 'Once a jolly swagman camped by a BillabongUnder the shade of a Coolibah treeAnd he sang as he watched and waited till his Billy boiledYou'll come a-waltzing Matilda with me...'In 1894, twelve-year-old Matilda flees the city slums to fi nd her unknown father and his farm. But drought grips the land, and the shearers are on strike. Her father has turned swaggie and he's wanted by the troopers. In front of his terrified daughter, he makes a stand against them, defiant to the last. 'You'll never catch me alive, said he...'Set against a backdrop of bushfire, flood, war and jubilation, this is the story of one girl's journey towards independence. It is also the story of others who had no vote and very little but their dreams. Drawing on the well-known poem by A.B. Paterson and from events rooted in actual history, this is the untold story behind Australia's early years as an emerging nation. 'Jackie French has a passion for history, and an enviable ability to weave the fascinating minutiae of everyday life into a good story.' Magpies Magazine ...Show more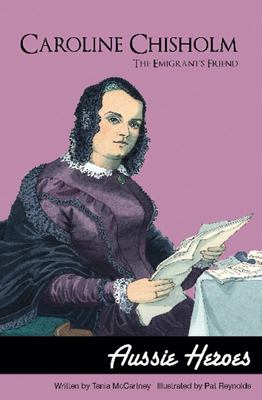 $14.99
AUD
Category: Australian History | Series: Aussie Heroes
"If Captain James Cook discovered Australia - if John Macarthur planted the first seeds of its extraordinary prosperity - if Ludwig Leichhardt penetrated and explored its before unknown interior - Caroline Chisholm has done much more: she has peopled - she alone has colonised in the true sense of the te rm." - Henry Parkes' Empire newspaper, 15 August 1859. ...Show more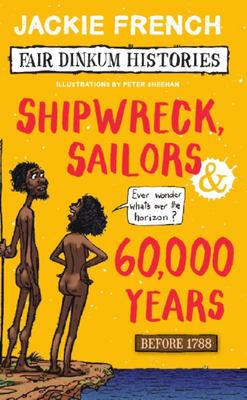 $16.99
AUD
Category: Australian History
The Indigenous people of Australia have lived here for tens of thousands of years. They survived the ice age and ancient global warming. They saw oceans sink and oceans rise. They watched the mega-beasts disappear and dingoes arrive. Theirs is the oldest civilization in the world. Then along came the Du tch. And the Portuguese. And the British. Things would never be the same again. ...Show more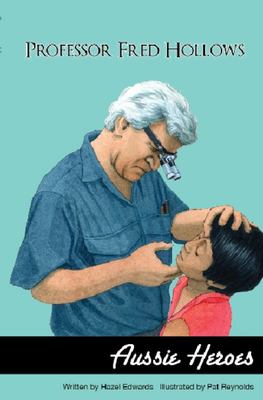 $14.95
AUD
Category: Australian History | Series: Aussie Heroes | Reading Level: 10+
This Aussie Heroes series introduces primary-aged children to heroes who have made a contribution to Australian society. Each hero has helped others in need and in turn shaped history. An insightful look at the fascinating lives of great Australians. Fred Hollows grew up in rural New Zealand. As a child he wanted to change things. He qualified as an eye doctor and moved to Australia. Fred Hollows gave vision to more than a million people. He worked in remote and Aboriginal communities providing much needed aid, often for free. ...Show more
Gold! (Gold Rush)
by Jackie Kerin; Annie White (Illustrator)
$16.95
AUD
Category: Australian History
Age range 6+'Blimey!''Snakes alive!''It's as big as a –'As Robbie, Jim, Sam and Charlie set off to try their luck in the Victorian goldfields, they imagine filling their pockets with gleaming nuggets. After months of hard work and disappointment, the four friends are about to give up, when Sam finds som ething extraordinary buried in the shaft . . .GOLD! The wind snatches the cry from a creek bed and blows it to Melbourne town, then carries it across the seven seas. ...Show more
$12.99
AUD
Category: Australian History | Series: History Mysteries Ser. | Reading Level: Children's - Grade 4-6, Age 9-11
It?s 1930, and a man named Harold Lasseter claims to have discovered a massive gold reef in Central Australia. As he journeys across the desert to find it again, he buries maps and secret messages beneath the ashes of his campfires - before taking the location of the treasure to his grave...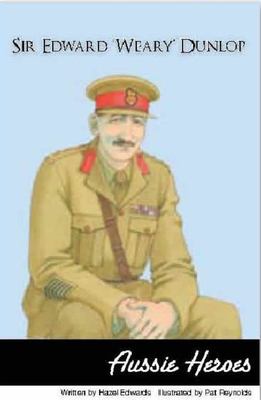 $14.95
AUD
Category: Australian History | Series: Aussie Heroes Ser. | Reading Level: 10+
Edward Dunlop was determined to become a doctor. Born in Melbourne, he was fascinated with both medical science and the great outdoors. Whilst studying medicine he earned the nickname Weary' and gained a reputation as a dedicated doctor and sportsman.In November 1939, after the outbreak of World War II, Weary signed up for the Australian Army. In April 1942.Weary and his men were captured and became prisoners of war. During this time Weary became known for his leadership and communication skills with the enemy.After the war Weary was committed to caring for war veterans. ...Show more
$14.99
AUD
Category: Australian History
Do you dare confront a bully? Steal to protect someone? Hide a bushranger? When Jem comes across a well-dressed bushranger in the hills behind his home, at first he's afraid. But William Westwood is no ordinary thief, and he's not much older than Jem himself. The two become friends, along with Jem's ma tes and his puppy that he rescued from drowning. But when the law catches up with William, who is on the run, will Jem be able to save his new friend from an awful fate? ...Show more