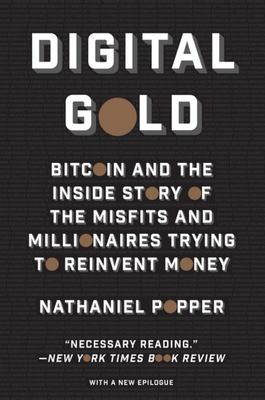 $27.95
AUD
Category: Business
A New York Times technology and business reporter charts the dramatic rise of Bitcoin and the fascinating personalities who are striving to create a new global money for the Internet age. Digital Gold is New York Times reporter Nathaniel Popper's brilliant and engrossing history of Bitcoin, the landmark digital money and financial technology that has spawned a global social movement. The notion of a new currency, maintained by the computers of users around the world, has been the butt of many jokes, but that has not stopped it from growing into a technology worth billions of dollars, supported by the hordes of followers who have come to view it as the most important new idea since the creation of the Internet. Believers from Beijing to Buenos Aires see the potential for a financial system free from banks and governments. More than just a tech industry fad, Bitcoin has threatened to decentralize some of society's most basic institutions. An unusual tale of group invention, Digital Gold charts the rise of the Bitcoin technology through the eyes of the movement's colorful central characters, including a British anarchist, an Argentinian millionaire, a Chinese entrepreneur, Tyler and Cameron Winklevoss, and Bitcoin's elusive creator, Satoshi Nakamoto. Already, Bitcoin has led to untold riches for some, and prison terms for others. ...Show more
$29.99
AUD
Category: Business
A communication-skills handbook that can help you eliminate a wide range of communication problems. It describes the 12 most common communication barriers, showing how these 'roadblocks' damage relationships by increasing defensiveness, aggressiveness or dependency;and presents effective skills of liste ning, asserting yourself, resolving conflicts and working out problems with others. Your family can become closer, your friendships warmer, and your work relationships more productive. ...Show more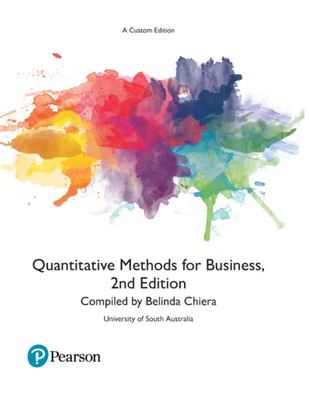 $104.85
AUD
$119.80
(12% off)
Category: Finance
This custom edition is published for the University of South Australia.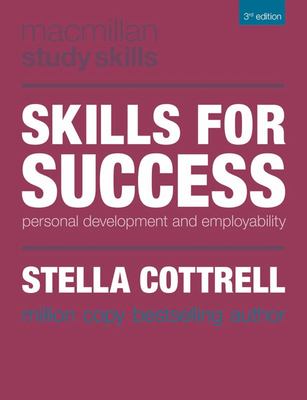 $38.95
AUD
Category: Business | Series: Palgrave Study Skills Ser.
Whatever stage your students are at, it's never too soon for them to be thinking about their future. Competition for jobs is fierce, and having a degree is no longer enough. This indispensable guide helps students to create their own personal development programme and develop the skills and capabilities required by today's employers. Step by step, it takes students from the initial stages of setting goals and defining success through to the application process for their dream job. Internationally acclaimed study skills author Stella Cottrell provides students with the ingredients they need to create their own recipe for success. This versatile resource is ideal for students on personal development modules from foundation through to postgraduate level. It can also be used independently by students from all disciplines. ...Show more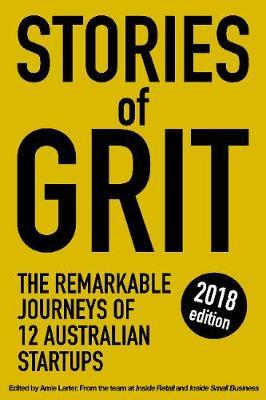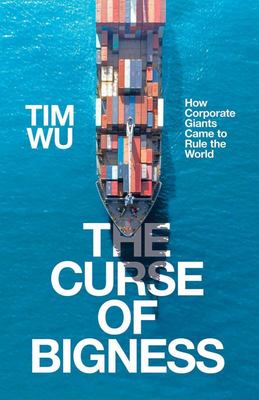 $27.99
AUD
Category: Business
An urgent and persuasive argument for why we must fight global monopolies to protect freedom and prosperity.
$32.99
AUD
Category: Leadership
How do people of seemingly ordinary talent go on to achieve unexpected results? What can we learn from them? What are the ingredients for unreasonable success and how is it achieved? In this ground-breaking book, bestselling author Richard Koch charts a map of success, identifying the nine key attitude s and strategies can propel anyone to new heights of accomplishment. The pattern of success is fractal. It is endlessly varied but endlessly similar. Success does not require genius, consistency, all-round ability, a safe pair of hands or even basic competence. If it did, most of the people in this book would not have impacted the world as they did. Who could have predicted that Nelson Mandela, a once-obscure lawyer, could have averted disaster in South Africa, reconciling people of different heritages to each other and establishing a viable democracy? Or that Helena Rubinstein, a young woman growing up in the grotty ghetto of Kraków, could have changed the face of beauty throughout the world? Or that the illegitimate son of a notary would become one of the world's greatest painters, known universally by his first name, Leonardo? Successful people typically don't plan their success. Instead they develop a unique philosophy or attitude that works for them. They stumble across strategies which are shortcuts to success, and latch onto them. Events hand them opportunities they could not have anticipated. Often their peers with equal or greater talent fail while they succeed. It is too easy to attribute success to inherent, unstoppable genius. With this book, you can embark on a journey towards a new, unreasonably successful future. ...Show more
$29.99
AUD
Category: Leadership
Eighty-three per cent of employees say it is up to the employer to facilitate well-being in the workplace. Well-being at work is a key priority for employees.   Over the last decade our world has increased its focus on individual well-being. There is a huge amount of information available and education offered on how to enhance personal well-being by reducing stress and being more physically active, but when it comes to our workplaces, do we really know what well-being means?  Do Employers really take notice of these changes taking place? Because we now live longer and work for extended hours and well into our twilight years, workplace well-being becomes a key element to employee attraction, retention and satisfaction. It's not just important that workplaces prioritise well-being; it's vital for their success. With whom does the responsibility lie to ensure this is happening? Using data-driven insights, social researchers Ashley Fell and Mark McCrindle have surveyed thousands of employees on this topic to better equip managers, leaders and employees with a thorough understanding of what workplace well-being is, why it is important and how to achieve it. ...Show more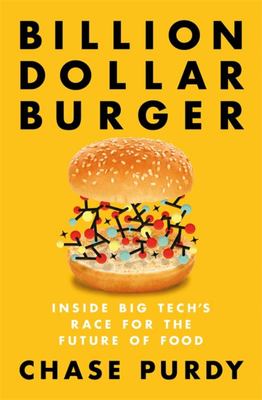 $32.99
AUD
Category: Business
A fast-paced, gripping insider account of the global race to be the first company to put a lab-produced meat product on the market, and to enact the biggest upheaval to the food business in decades The animal agriculture business is a billion-dollar industry, but with relentless population growth, incr easing pressure on natural resources and the disturbing environmental impact of large-scale agricultural operations, the whole world seems to be sleepwalking into a food crisis. This is the story of a group of seven vegans quietly working to solve one the most pressing issues we face today, creating the biggest upheaval to the food business in decades along the way. In Billion Dollar Burger, Chase Purdy explores the companies at the cutting edge of the nascent food technology sector. He tells the inside account of JUST Inc. (formerly Hampton Creek) - the first and only food startup ever to hit unicorn status - and its lightning rod CEO Josh Tetrick as they race to create a viable synthetic meat product, bring it to market ahead of the competition and upend the monolith of animal agriculture. From the lobbyist working behind the scenes to fix regulations in advance to allow for distribution of lab-created products, to the fundraisers working with some of the biggest investment banks and wealthiest individuals in the world, Billion Dollar Burger will take readers on a truly global journey from Silicon Valley to China, by way of Israel and the UK. ...Show more
$22.99
AUD
Category: Business
'Spectacular and terrifyingly true' Owen Jones 'Thought-provoking and funny' The Times Be honest: if your job didn't exist, would anybody miss it? Have you ever wondered why not? Up to 40% of us secretly believe our jobs probably aren't necessary. In other words: they are bullshit jobs. This book shows why, and what we can do about it. In the early twentieth century, people prophesied that technology would see us all working fifteen-hour weeks and driving flying cars. Instead, something curious happened. Not only have the flying cars not materialised, but average working hours have increased rather than decreased. And now, across the developed world, three-quarters of all jobs are in services, finance or admin: jobs that don't seem to contribute anything to society. In Bullshit Jobs, David Graeber explores how this phenomenon - one more associated with the Soviet Union, but which capitalism was supposed to eliminate - has happened. In doing so, he looks at how, rather than producing anything, work has become an end in itself; the way such work maintains the current broken system of finance capital; and, finally, how we can get out of it. This book is for anyone whose heart has sunk at the sight of a whiteboard, who believes 'workshops' should only be for making things, or who just suspects that there might be a better way to run our world. ...Show more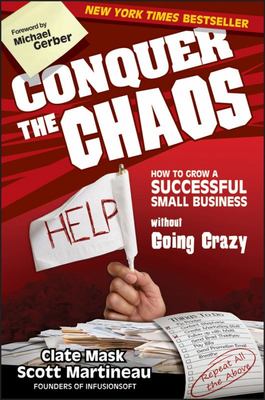 $27.95
AUD
Category: Business
Create the business you want without sacrificing the lifestyleyou deserve The majority of new entrepreneurs (and even those with a littlemore experience) are finding themselves trapped, controlled, andconsumed by their own businesses. They are struggling just to keeptheir businesses running, let alone actually growing theircompanies and experiencing the success they anticipated. Conquer the Chaos speaks to you as a small business ownerby making sense of the overwhelming demands on your business andproviding a twenty-first century recipe for success with sanity.With engaging stories, quotes, and examples, Conquer theChaos leads you through the six strategies you can incorporateto bring order to your business today. Find the money, time, andfreedom in entrepreneurship that inspired you in the firstplace Successfully juggle customers, prospects, management ofemployees, marketing, sales, accounting, and more Get from just surviving to growing your company andexperiencing success Conquer the Chaos gives you the no-nonsense, ready-to-goguide that gets your business exactly where you want it to be. ...Show more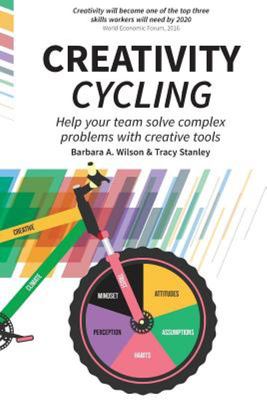 $35.00
AUD
Category: Business
Creativity will be one of the top three skills needed by 2020 according to the World Economic Forum. Creativity Cycling is written for leaders who want to help their team solve complex problems by applying creative thinking skills. In a fast-changing world, new challenges frequently arise and complex p roblems benefit from creative thinking revealing new perspectives and opportunities. This book provides an overview of the conditions for creativity, both individual and team, and presents a tried and tested creative process for solving complex problems and envisioning the future. It is written for leaders who want to enable their team to work creatively in responding to challenges. Many people have analytical tools they've acquired through formal studies or work experience that they apply when faced with a challenging situation. Indeed, organisations have extensive experience in applying rational and analytical skills such as data mining, correlation analysis, scenario analysis and forecasting, to name a few. These are all valuable and have their place. Organisations sometimes lack knowledge or experience of using other tools and processes such as creative tools. In this book the authors describe our favourite creative exercises and how we've used them for solving complex problems and envisioning the future. ...Show more