$29.99
AUD
Category: Finance
A lively and accessible history of humanity's greatest - and strangest - creation: money.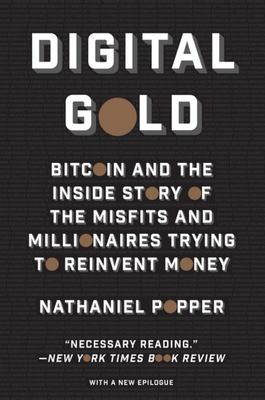 $27.95
AUD
Category: Business
A New York Times technology and business reporter charts the dramatic rise of Bitcoin and the fascinating personalities who are striving to create a new global money for the Internet age. Digital Gold is New York Times reporter Nathaniel Popper's brilliant and engrossing history of Bitcoin, the landmark digital money and financial technology that has spawned a global social movement. The notion of a new currency, maintained by the computers of users around the world, has been the butt of many jokes, but that has not stopped it from growing into a technology worth billions of dollars, supported by the hordes of followers who have come to view it as the most important new idea since the creation of the Internet. Believers from Beijing to Buenos Aires see the potential for a financial system free from banks and governments. More than just a tech industry fad, Bitcoin has threatened to decentralize some of society's most basic institutions. An unusual tale of group invention, Digital Gold charts the rise of the Bitcoin technology through the eyes of the movement's colorful central characters, including a British anarchist, an Argentinian millionaire, a Chinese entrepreneur, Tyler and Cameron Winklevoss, and Bitcoin's elusive creator, Satoshi Nakamoto. Already, Bitcoin has led to untold riches for some, and prison terms for others. ...Show more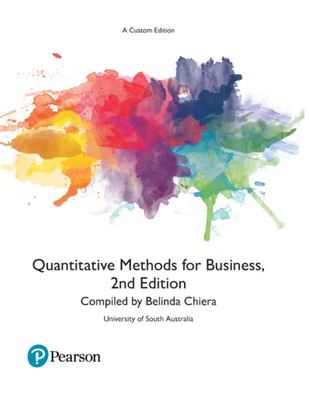 $104.85
AUD
$119.80
(12% off)
Category: Finance
This custom edition is published for the University of South Australia.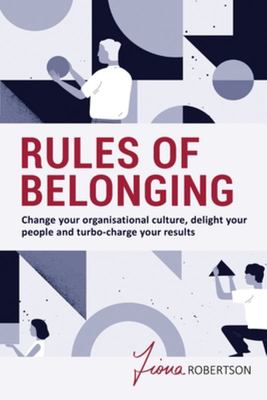 $29.95
AUD
Category: Business
The subject of organisational culture has become a particularly hot topic in Australia as a result of the recent Royal Commission into misconduct in the financial services industry. However, it is also a hot topic globally with regulators of financial services and other industries increasingly seeking t o enforce culture measurement and management and to sanction leaders who do not properly do both - up to and including criminal prosecution. Practically every senior leader is now looking at how to measure and manage culture and is struggling to know how to address it. The somewhat tragic fact is that most of them don't know what it is, let alone how to manage it. They consistently confuse culture with employee engagement (they are not the same thing ) and are running around trying to solve the wrong problem. We are seeing lots of frantic activity, most of which won't achieve anything other than making it look like someone is doing something, but almost none of which will result in actual culture change. Meanwhile leaders at all levels in large and small organisations are stuck with dysfunctional teams and need a way to take action immediately that will actually make a difference. Improving the culture of their team will speed up their ability to implement and radically reduce the time they would otherwise spend on managing conflict and dysfunction. This book will show them how. ...Show more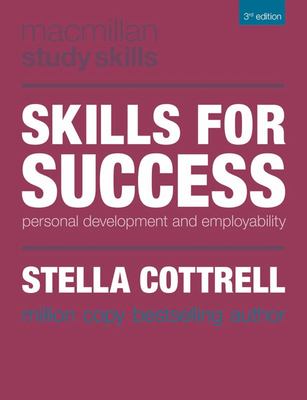 $38.95
AUD
Category: Business | Series: Palgrave Study Skills Ser.
Whatever stage your students are at, it's never too soon for them to be thinking about their future. Competition for jobs is fierce, and having a degree is no longer enough. This indispensable guide helps students to create their own personal development programme and develop the skills and capabilities required by today's employers. Step by step, it takes students from the initial stages of setting goals and defining success through to the application process for their dream job. Internationally acclaimed study skills author Stella Cottrell provides students with the ingredients they need to create their own recipe for success. This versatile resource is ideal for students on personal development modules from foundation through to postgraduate level. It can also be used independently by students from all disciplines. ...Show more
$20.95
AUD
Category: Leadership | Series: Capstone Classics Ser.
The original and bestselling leadership book Sun Tzu's ideas on survival and success have been read acrossthe world for centuries. Today they can still be applied tobusiness, politics and life. The Art of War demonstrates howto win without conflict. It shows that with enough intelligence andplanning, it is possible to conquer with a minimum of force andlittle destruction. This luxury hardback edition includes an introduction by TomButler-Bowdon that draws out lessons for managers and businessleaders, and highlights the power of Sun Tzu's thinking in everydaylife. ...Show more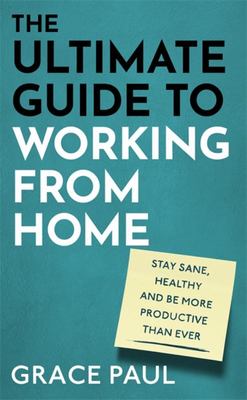 $22.99
AUD
Category: Business
'A timely tome for navigating these domicile days' Evening Standard Are you one of the millions of people now - suddenly - working from home? It's not easy but it needn't be stressful. The Ultimate Guide to Working from Home will help you set up your desk, stay sane, healthy and be more productive th an ever, even if you have family or housemates at home with you. You'll learn how to get in the zone, how to maintain focus and how to reward yourself as you work. You'll learn the importance of setting and maintaining boundaries both inside and outside the home and how to establish a routine that suits your lifestyle. And you may not want to return to the office at all once this is over. The Ultimate Guide to Working from Home can help you with that, too. Packed with research and helpful statistics, you'll also find tips for managers and employees alike on how to approach more flexible working when the time comes. Stop typing 'how to set up a work station at the kitchen table' into the search bar late at night. Start getting the most out of working from home, today. ...Show more
$29.99
AUD
Category: Business
A young woman walks into an employment agency and requests a job that has the following traits- it is close to her home, and it requires no reading, no writing and ideally, very little thinking. She is sent to a nondescript office building where she is tasked with watching the hidden-camera feed of an a uthor suspected of storing contraband goods. But observing someone for hours on end can be so inconvenient and tiresome. How will she stay awake? When can she take delivery of her favourite brand of tea? And, perhaps more importantly, how did she find herself in this situation in the first place? As she moves from job to job, writing bus adverts for shops that mysteriously disappear, and composing advice for rice cracker wrappers that generate thousands of devoted followers, it becomes increasingly apparent that she's not searching for the easiest job at all, but something altogether more meaningful... ...Show more
$29.99
AUD
Category: Leadership
Eighty-three per cent of employees say it is up to the employer to facilitate well-being in the workplace. Well-being at work is a key priority for employees.   Over the last decade our world has increased its focus on individual well-being. There is a huge amount of information available and education offered on how to enhance personal well-being by reducing stress and being more physically active, but when it comes to our workplaces, do we really know what well-being means?  Do Employers really take notice of these changes taking place? Because we now live longer and work for extended hours and well into our twilight years, workplace well-being becomes a key element to employee attraction, retention and satisfaction. It's not just important that workplaces prioritise well-being; it's vital for their success. With whom does the responsibility lie to ensure this is happening? Using data-driven insights, social researchers Ashley Fell and Mark McCrindle have surveyed thousands of employees on this topic to better equip managers, leaders and employees with a thorough understanding of what workplace well-being is, why it is important and how to achieve it. ...Show more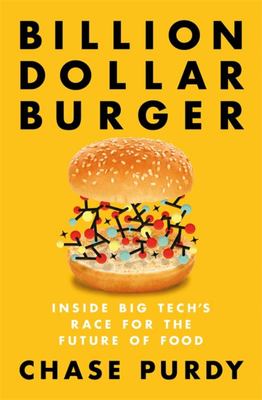 $32.99
AUD
Category: Business
A fast-paced, gripping insider account of the global race to be the first company to put a lab-produced meat product on the market, and to enact the biggest upheaval to the food business in decades The animal agriculture business is a billion-dollar industry, but with relentless population growth, incr easing pressure on natural resources and the disturbing environmental impact of large-scale agricultural operations, the whole world seems to be sleepwalking into a food crisis. This is the story of a group of seven vegans quietly working to solve one the most pressing issues we face today, creating the biggest upheaval to the food business in decades along the way. In Billion Dollar Burger, Chase Purdy explores the companies at the cutting edge of the nascent food technology sector. He tells the inside account of JUST Inc. (formerly Hampton Creek) - the first and only food startup ever to hit unicorn status - and its lightning rod CEO Josh Tetrick as they race to create a viable synthetic meat product, bring it to market ahead of the competition and upend the monolith of animal agriculture. From the lobbyist working behind the scenes to fix regulations in advance to allow for distribution of lab-created products, to the fundraisers working with some of the biggest investment banks and wealthiest individuals in the world, Billion Dollar Burger will take readers on a truly global journey from Silicon Valley to China, by way of Israel and the UK. ...Show more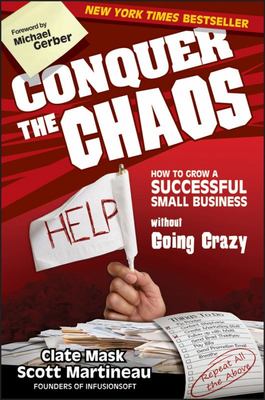 $27.95
AUD
Category: Business
Create the business you want without sacrificing the lifestyleyou deserve The majority of new entrepreneurs (and even those with a littlemore experience) are finding themselves trapped, controlled, andconsumed by their own businesses. They are struggling just to keeptheir businesses running, let alone actually growing theircompanies and experiencing the success they anticipated. Conquer the Chaos speaks to you as a small business ownerby making sense of the overwhelming demands on your business andproviding a twenty-first century recipe for success with sanity.With engaging stories, quotes, and examples, Conquer theChaos leads you through the six strategies you can incorporateto bring order to your business today. Find the money, time, andfreedom in entrepreneurship that inspired you in the firstplace Successfully juggle customers, prospects, management ofemployees, marketing, sales, accounting, and more Get from just surviving to growing your company andexperiencing success Conquer the Chaos gives you the no-nonsense, ready-to-goguide that gets your business exactly where you want it to be. ...Show more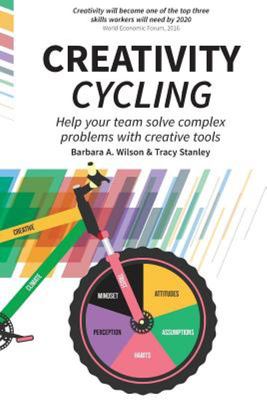 $35.00
AUD
Category: Business
Creativity will be one of the top three skills needed by 2020 according to the World Economic Forum. Creativity Cycling is written for leaders who want to help their team solve complex problems by applying creative thinking skills. In a fast-changing world, new challenges frequently arise and complex p roblems benefit from creative thinking revealing new perspectives and opportunities. This book provides an overview of the conditions for creativity, both individual and team, and presents a tried and tested creative process for solving complex problems and envisioning the future. It is written for leaders who want to enable their team to work creatively in responding to challenges. Many people have analytical tools they've acquired through formal studies or work experience that they apply when faced with a challenging situation. Indeed, organisations have extensive experience in applying rational and analytical skills such as data mining, correlation analysis, scenario analysis and forecasting, to name a few. These are all valuable and have their place. Organisations sometimes lack knowledge or experience of using other tools and processes such as creative tools. In this book the authors describe our favourite creative exercises and how we've used them for solving complex problems and envisioning the future. ...Show more