$29.99
AUD
Category: Classics
Explore an enchanting world of 101 nursery rhymes, poems and songs, illustrated by Frann Preston-Gannon, illustrator of I Am the Seed That Grew the Tree, which won Waterstones Children's Gift of the Year. This is the fourth title in the Nosy Crow Classics series, which includes The Velveteen Rabbit, Pe ter Pan and Heidi, all beautiful cloth-bound editions with foiled jackets and covers, and ribbon markers. In this captivating collection, you'll meet favourite friends Humpty Dumpty, the Owl and the Pussy-cat and Little Miss Muffet, as well as mermaids, elves and a whole host of animals at a magical fair. Discover games for playtime, songs for supper time and star-filled lullabies for bedtime. This rich anthology will delight the whole family and is the perfect birthday, Christmas or christening gift to treasure. ...Show more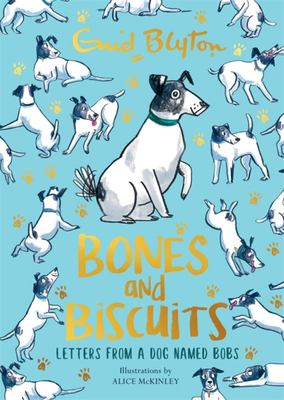 $19.99
AUD
Category: Classics
It's a dog's life! An adorable book of letters from Bobs the dog, by much-loved author Enid Blyton. The perfect gift for animal-lovers of all ages. "Bones and biscuits! If a cheeky bird didn't fly down to my nose and eat a crumb off my left whiskers! Really, people have no manners at all these days!" I n this very funny book, Bobs gives us his opinions on everything from fireworks to frogs, cats to Christmas, in his own words. This illustrated collection of his letters takes us through a year in the life of Bobs, the adored pet terrier owned by national treasure Enid Blyton. Written by Enid Blyton every week to entertain young readers in the 1920s-40s, these have never been published together in book form before. The perfect gift for readers of any age, from 7 to 97, who love dogs and funny stories. ...Show more
$16.99
AUD
Category: Classics | Series: Madeline | Reading Level: From 2 To 6
"In an old house in Paris that was covered with vines lived twelve little girls in two straight lines the smallest one was Madeline."   Nothing frightens Madeline--not tigers, not mice, not even getting sick. With its endearing, courageous heroine, cheerful humor, and wonderful, whimsical drawings o f Paris, the Madeline stories are true classics that continue to charm readers even after 75 years   Ludwig Bemelmans (1898-1962) was the author of the beloved Madeline books, including Madeline, a Caldecott Honor Book, and Madeline's Rescue, winner of the Caldecott Medal. ...Show more
$19.99
AUD
Category: Classics
When Joe, Beth and Frannie move to the countryside, they discover that their new house lies next to the Enchanted Wood! And in that wood stands the Magic Faraway Tree. This is no ordinary tree - it is home to more magical lands full of elves, pixies, talking creatures and wonderful adventures than the c hildren ever imagined possible! Join the children and their new friends Moon-Face, Saucepan Man and Silky the Fairy as they explore this most magical of all fairytale worlds in the three original Magic Faraway Tree novels by beloved author Enid Blyton. ...Show more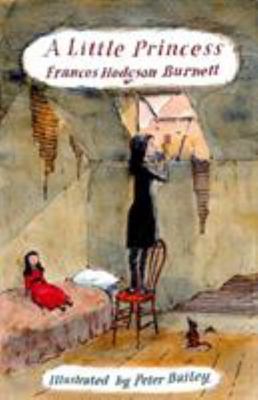 $16.99
AUD
Category: Classics
When Sara Crewe is brought from India to attend Miss Minchin's boarding school for girls in London, she arrives looking rather like a princess, with trunks full of the finest clothes. Yet, despite having her own pony and carriage, private room and personal maid, Sara is never a snob to her fellow pupils . Instead, she is kind, thoughtful and generous, and soon she is friends with all the girls there.   But when the terrible news of her father's death and failed financial investments arrives, Sara is suddenly left a penniless orphan. She is allowed to stay at the school, but as a servant, and the cruel Miss Minchin starves and ill-treats her. Faced with day after day of endless, exhausting work, Sara relies on her friendships and her imagination to get her through the misery of her circumstances. However, when Mr Carrisford and his assistant Ram Dass arrive from India and move in next door to the school, and warm blankets and delicious food mysteriously begin to appear in Sara's little room in the attic, it looks like her life is about to change for ever… ...Show more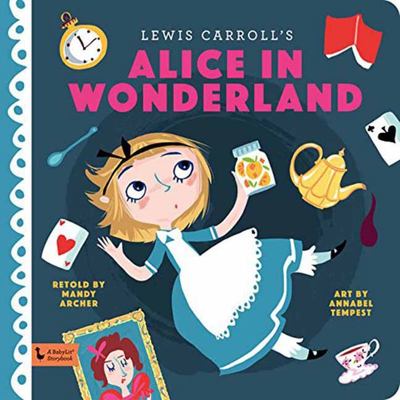 $19.99
AUD
Category: Classics | Series: BabyLit Storybook Ser.
BabyLit Storybooks are a great way to introduce young readers to the classics, with easy to read storylines and bright illustrations. They are part of the bestselling BabyLit series, which provides a literary education for your brilliant children. In Alice in Wonderland: A BabyLit Storybook, preschool ers can tag along on Alice's beloved adventure, meeting new friends and defeating powerful enemies. Easy-to-follow, engaging text combined with original quotes and beautiful artwork create a book to be treasured through childhood and beyond. Part of the BabyLit(R) Storybook Series. BabyLit(R) primers have become the chic, smart way to introduce babies to the most beloved and readable literature of our time. Gibbs Smith is now presenting a delightful collection of picture books, lovingly designed and crafted for young children. Each book retells a story from the literary canon, bringing a classic to life for an entirely new audience. After training as an editor in London, Mandy Archer went on to become the Head of Children's Books for BBC Worldwide, nurturing such characters as Wallace & Gromit, Bob the Builder, and the Teletubbies. Since then she has written many titles, ranging from board books for babies right up to teen fiction. Mandy lives in England. Annabel Tempest has illustrated everything from children's books and greetings cards to maps and packaging. She lives in England in Somerset. ...Show more

$21.99
AUD
Category: Classics | Series: Modern Retelling
"Alice in Wonderland: The Mad Hatter's Tea Party "brings this classic and beloved story to young children."Alice in Wonderland: The Mad Hatter's Tea Party provides" a faithful introduction to the classic and to Carroll's incredible imagination, something so magical that children will recall it when they are older and ready for the original work. With the simply extraordinary art of Eric Puybaret, Alice and her friends come brilliantly to life for the picture book reader. Read along as Alice encounters the Cheshire Cat, attends a tea party with the Mad Hatter and his friends, plays croquet with the Queen and her retinue, defends herself at trial, and ultimately returns home. Though the original Alice text might be too difficult to understand for pre-readers, the one-of-a-kind characters and fantastical situations are silly and fun and perfect for a picture book adaptation. ...Show more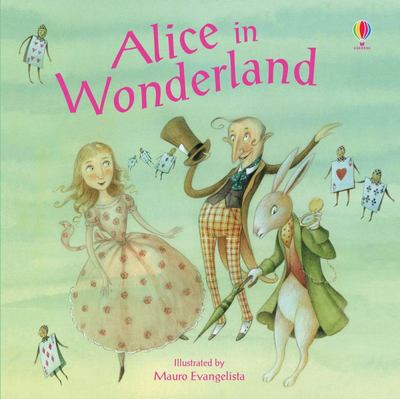 $12.99
AUD
Category: Classics
Alice follows the White Rabbit down a hole and finds herself in Wonderland. Faced with a magic cake, a grinning cat and a noisy Queen, Alice doesn't know what will happen next. The beloved classic by Lewis Carroll specially retold for younger children to provide an ideal introduction to the story.
$32.99
AUD
Category: Classics
This lovely hardcover edition conjures up marvelous visions of Carroll's fantasy world. Luxuriously illustrated with 92 watercolours, it's a wonderful introduction to Alice's adventures as well as a splendid volume for collectors. The "Alice" stories have always been a favourite topic for illustrators. Amongst the dozens of illustrated editions of Alice published over the years, Harry Rountree's contribution may be the most remarkable. Luxuriously illustrated with 92 watercolours, many of which are full page, with the others carefully placed with textual wraparound, this is a marvelous evocation of Carroll's madcap world. Rountree's career as an illustrator was short lived, but this, along with his Aesop's Fables, are acknowledged masterpieces. The enduring popularity of all things Alice makes this both a timely and timeless Calla publication. ...Show more
$14.99
AUD
Category: Classics | Series: Anne
Marilla and Matthew Cuthbert are in for a big surprise. They are waiting for an orphan boy to help with the work at Green Gables - but a skinny, red-haired girl turns up instead. Feisty and full of spirit, Anne Shirley charms her way into the Cuthberts' affection with her vivid imagination and constant chatter. It's not long before Anne finds herself in trouble, but soon it becomes impossible for the Cuthberts to imagine life without 'their' Anne - and for the people of Avonlea to recall what it was like before this wildly creative little girl whirled into town. ...Show more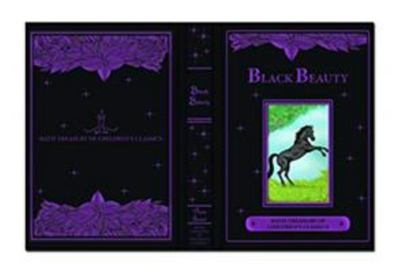 $19.99
AUD
Category: Classics | Series: Bath Classics Ser.
Over fifty stunning illustrations from acclaimed artist Christian Birmingham bring this treasured classic new life. When Black Beauty was born one sweet spring day, he could not have imagined the life ahead of him. Following his mother's advice to do his work with a good will, he enjoys the adventures of country and city life, makes new friends, and suffers from the cruelty and greed of his human masters. Beauty faces each challenge with bravery and kindness -- and then a chance encounter with an old friend brings him the greatest joy of all. Anna Sewell's classic horse story has captivated generations of readers since it was first published 140 years ago. This enchanting edition features the full unabridged text and Christian Birmingham's gorgeous color and black-and-white illustrations depicting Beauty's nineteenth-century world.   ...Show more