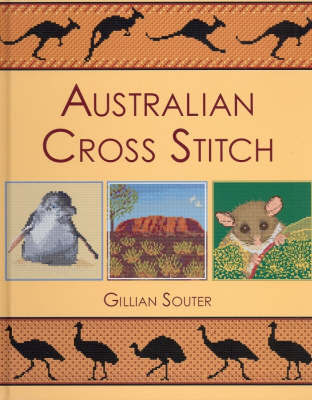 $34.95
AUD
Category: Craft
This book contains over 100 stunning designs of Australian wildlife, flora and landscapes. It features the gamut from quick to stitch motifs to elaborate samplers and realistic depictions. DMC threads listed throughout with an anchor conversion chart.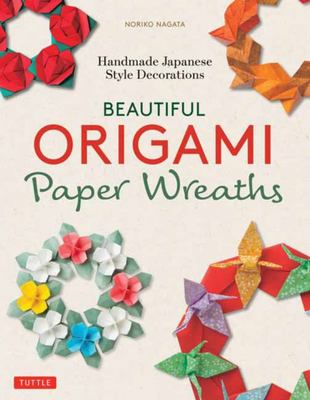 $27.99
AUD
Category: Craft
These origami decorations may look complex and expensive, but they are actually easy to create and will never wilt or shed, making them highly economical   Each wreath is assembled from a number of paper sheets that are folded and then cleverly slotted together. No glue or tape required The ring itse lf is held together by the tension of the individual paper pieces using the techniques of modular origami. Full-color, step-by-step instructions help you fold and assemble these beautiful pieces.   A different design is provided for each month of the year, and you can endlessly vary the colors and materials, which are readily available in any craft store.   Here are just a few of the seasonal and festive themes found in this book: Valentine Hearts Spring Cherry Blossoms Tulips and Roses Shooting Stars Goldfish and Bunnies Fall Harvest Christmas And many more This is a simple and creative way to add touches of beauty to your home or to create low-cost decorations for weddings, parties, holidays, and other special occasions.   These versatile designs can be used in many creative ways: Wall and door hangings Table centerpieces Tree ornaments and toppers Doorknob hangers Picture frames ...Show more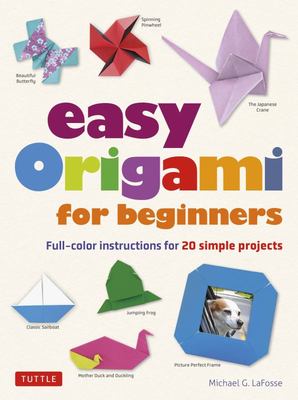 $12.99
AUD
Category: Craft
A complete introduction to origami paper folding for beginners at an unbeatable price   Easy Origami for Beginners is the ideal beginner's introduction to the magic of origami. This value-packed collection shows you how to fold the 20 most popular origami models that everyone loves to make. It is ful ly illustrated in color with simple and clear step-by-step instructions for each model.   Included are the following delightful projects: A Picture Frame -- a useful and inexpensive way to display your favorite family photos A Mother Duck and Duckling --an adorable duck and duckling pair that requires only one sheet of paper A Hibiscus Blossom -- one of two "modular" designs in the book that use several folded sheets to form a blossom that looks complicated (but isn't ) The Dart Glider -- a classic paper airplane that's fun to fold, but even more fun to fly An Inflatable Bunny Balloon -- the most challenging (and rewarding ) model in the book...a puff of air makes it 3D And many more The clear, colorful instructions in this book make it easy to create amazing paper models without any previous paper-folding experience. Perfect for adults or kids, and the ideal gift for someone who would like to try their hand at the traditional Japanese art of origami ...Show more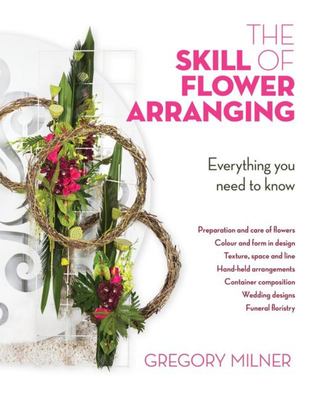 $79.99
AUD
Category: Craft
The Skill of Flower Arranging captures a lifetime of international decorating, demonstrating and judging experience and wisdom in one beautifully presented book, a must for all present and aspiring floral artists, designers and hobbyists of all skill levels. All aspects of flower arranging are covered i n a clear instructional and visual manner, in nearly 500 pages of floral wisdom. Gregory demonstrates simple arrangements for beginners and builds on the knowledge of intermediate and advanced artists to help them prepare complex and elaborate arrangements. One of the unique pleasures of this book is that it equips the reader to develop skills in handheld and container arrangements, as well as arrangements for weddings and funerals. This reliable and complete reference will become a treasured companion that floral artists will frequently turn to with great assurance and pleasure, while delighting in the beauty of the photographed arrangements. The Skill of Flower Arranging is filled with stunning photography and easy-to-follow diagrams detailing all aspects of flower arranging, including the symbolism of flowers, the use of colour and balance, and materials and equipment required. Basic through to advanced arrangements are covered, from vase and tabletop arrangements, through to baskets, boxes, corsages, and flowers for weddings and funerals. ...Show more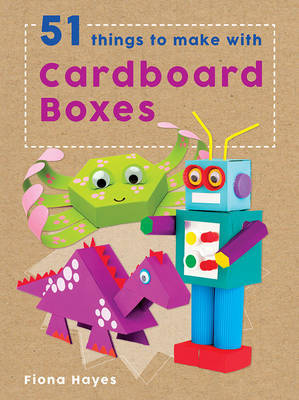 $9.99
AUD
Category: Craft | Series: Crafty Makes
Crafty Makes is perfect for thos with a creative, crafty streak eager to put their skills to task on recyclable materials in the home. 51 things to make with Cereal Boxes transforms cereal boxes into monsters, robots and much more. Perfect activities for parents and children to do together. The 51 proje cts feature a well-balanced mix of techniques, materials, colours and styles for a range of ages. ...Show more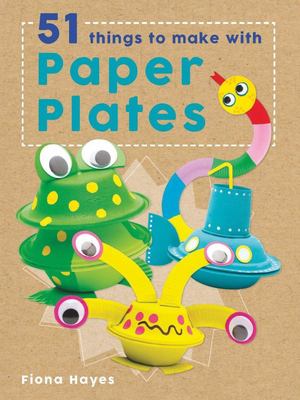 $9.99
AUD
Category: Craft | Series: Crafty Makes
From pirate hats and cool cats, to robots and castles, unwanted paper plates are quickly transformed into marvellous creations. With step-by-step, easy to follow instructions, the 51 projects are all easy to make. The Super Crafts series is perfect for those with a creative, crafty streak eager to put t heir skills to task on recyclable materials in the home. ...Show more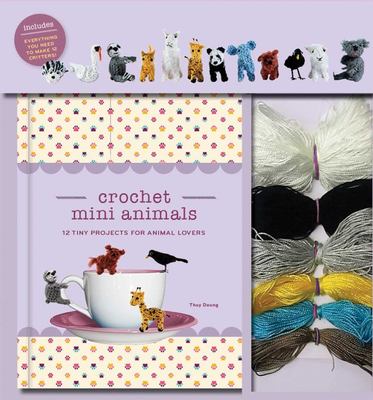 $35.00
AUD
Category: Craft
Crochet these tiny projects to add to your miniature collection   The Crochet Mini Animals kit includes all the materials you'll need to create 12 mini projects: 7 colors of cotton crochet thread, seed bead eyes, embroidery floss, wire, a 1mm crochet hook, a metal tapestry needle, and fiberfill stuff ing. The 72-page paperback instruction book contains photos and illustrations to guide you step-by-step in creating your mini menagerie. If you squeal with delight over tiny, adorable handmade creatures, you'll be hooked on making these mini animals ...Show more

$24.99
AUD
Category: Craft
Enchanting Embroidery invites you to create your own world using bright thread and imaginative stitching.  Full of motifs that are both simple and playful — zany crocodiles, cats, bears, even bats and ravens — this book invites you to be creative with its whimsical designs. These sweet scenes and charac ters are all full of life and texture, making them at home on your favorite piece of clothing, home accessory or wall hanging.These unusual and cheery designs include:  Cheery flowers on a broach Pretty pines on hanging ornaments Colorful curly sheep Fluffy clouds and stormy clouds Bushy-tailed foxes Even moss on stone and microorganisms in Petri dishes And more! Simple how-tos take you through every recommended stitch, while a section on combining colors will inspire you to try mixing and matching to create something new. There's also a section on turning your stitchery into embellishments you can use, wear and share. Put your imagination and hands to work with the help of this inspiring embroidery book. ...Show more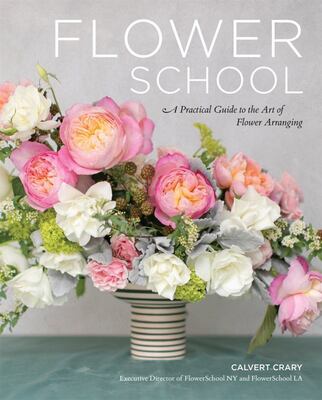 $45.00
AUD
Category: Craft
Create the flower arrangements of your dreams to keep at home, take to the office, or display on any special occasion using the simple tips and tricks and masterful techniques taught by Executive Director and professor Calvert Crary and the master florists at FlowerSchool New York.   FlowerSchool New York is one of the world's premiere institutes for floral design and artistry, offering career development courses certified by the New York State Board of Education, and exclusive master class programs taught by celebrated master florists including Kiana Underwood, Remco Van Vliet, Lewis Miller, Emily Thompson, and Ingrid Carozzi.   Now, for the first time, FlowerSchool Executive Director Calvert Crary is publishing a book that will make it possible for even the greenest at-home arrangers to create gorgeous, Instagram worthy bouquets. This hands-on, comprehensive guide provides readers with step-by-step instructions that cover all the most crucial aspects of flower arranging, including: How to buy the best flowers and how to get the best prices Selecting your flowers based on texture, color, and seasonality Conditioning your flowers to ensure they last as long as possible Pairing your flowers with the right vase Creating arrangements in a wide variety of styles that will work for any occasion Including advice from the school's well-respected master florists, and featuring beautiful color photographs of each unique arrangement, Flower School offers invaluable, insider tips and tricks that can only be gained through years of experience, providing readers with the fundamental tools and education they need to create homemade floral arrangements that are on par with any professional design. ...Show more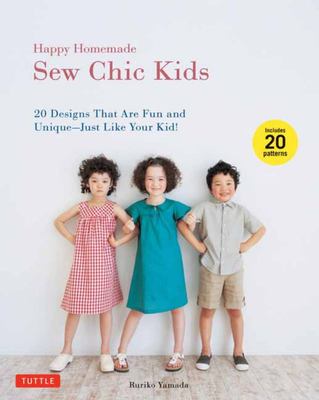 $27.99
AUD
Category: Craft
Today's DIY generation loves to outfit their kids in stylish homemade clothes, and kids love clothes that feel good. Designer Ruriko Yamada draws from her own experiences as a mom to create designs and sewing patterns that are fun to wear, easy to make, and infused with covetable Japanese style. "Happy Homemade: Sew Chic Kids" features easy-to-follow diagrams, Japanese sewing patterns in English, and simple instructions on how to make twenty super-comfy pieces for both boys and girls, including: Pin-tucked blouse Dress with flared sleeves Knee-length shorts Tiered skirt Boy's stand-up collar shirt Pull-over parkaYamada provides four sizes of westernized patterns, each of which can easily be adjusted to fit children from three to nine years old. Simple lines give kids room to move, and the classic styles look good on any frame. Sewing for children has never been easier. With "Happy Homemade," you'll whip up a fantastic, money-saving wardrobe in practically no time at all! ...Show more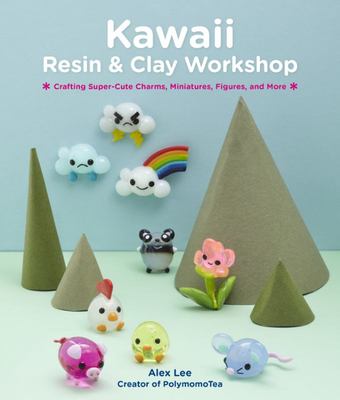 $35.00
AUD
Category: Craft
From Alex Lee of popular YouTube channel and Instagram account PolymomoTea, Kawaii Resin and Clay Workshop presents tutorials for creating adorable jewelry and gifts with resin and polymer clay.
$39.99
AUD
Category: Craft
Take Macram to the Next Level with Simple Weaving Techniques and Colorful Fibers   Weave color and creativity into your macram art with 24 fresh projects featuring on-trend techniques and fun fibers. Ribbons, raffia, roving and more bring an inspired twist to this ever-popular craft, and Chantel Conlo n is your guide to this modern approach. She'll teach you to macraweave eye-catching wall hangings, knot elegant plant hangers with pops of color and make your own stylish home d cor, like pillows, rugs and more. You'll be amazed at just how simple it is to create incredible macram pieces no one else has seen before.   Packed with step-by-step instructions and photos, everything you need to make stunning creations is here in one place. New knotters will appreciate the detailed knot guide, beginner-friendly tutorials and information on how to set up your workspace. Meanwhile, experienced fiber artists will be excited to dive into advanced techniques and a seemingly endless variety of colors and fibers. With a vast array of captivating designs like the Zahra Chandelier, Triple Threat Plant Hanger, Might as Wool Macraweave and Under the Sea Wall Hanging, get ready to have your friends and family gushing over your trendy handwoven home d cor. ...Show more