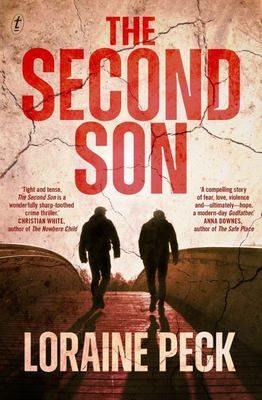 $32.99
AUD
Category: Crime Fiction
Duty always has a price. When Ivan Novak is shot dead putting out his garbage bins in Sydney's west, his family wants revenge, especially his father Milan, a notorious crime boss. It's a job for the second son, Ivan's younger brother Johnny. But Johnny loves his wife Amy and their son Sasha. And she's a bout to deliver her ultimatum- either the three of them escape this wave of killing or she'll leave, taking Sasha. Torn between loyalty to his family and love for his wife, Johnny plans the heist of a lifetime and takes a huge risk. Is he prepared to pay the price? And what choice will Amy make? THE SECOND SON is a brilliant action-packed crime debut that creates a world where honour is everything, violence is its own language, and love means breaking all the rules. ...Show more
$19.99
AUD
Category: Crime Fiction
THE SUNDAY TIMES BESTSELLER  'A thrilling read from one of my favorite writers' KARIN SLAUGHTER 'Read this book' DAVID BALDACCI  'One of the absolute best thrillers of the year' JEFFERY DEAVER  'You will find it hard to put down' MARK BOWDEN ***  EVERY BODY HAS SECRETS It's sweltering in Charlotte, Nort h Carolina, and Temperance Brennan, still recovering from neurosurgery following an aneurysm, is battling nightmares, migraines, and what she thinks might be hallucinations when she receives a series of mysterious text messages, each containing a new picture of a corpse that is missing its face and hands. Immediately, she's anxious to know who the dead man is, and why the images were sent to her.   An identified corpse soon turns up, only partly answering her questions.   To find answers to the others, including the man's identity, she must go rogue. With help from a number of law enforcement associates including her Montreal beau Andrew Ryan and the always-ready-with-a-smart-quip ex-homicide investigator Skinny Slidell, and utilizing new cutting-edge forensic methods, Tempe draws closer to the astonishing truth.   But the more she uncovers, the darker and more twisted the picture becomes . . .  *** Praise for A Conspiracy of Bones and Kathy Reichs: 'A Conspiracy of Bones shows off Kathy Reichs' dazzling new level of plotting mastery. A thrilling read from one of my favorite writers' KARIN SLAUGHTER, #1 internationally bestselling author of The Last Widow and The Good Daughter  'One of the absolute best thrillers of the year . . . A great series has just gotten greater' JEFFERY DEAVER, #1 internationally bestseller author of The Bone Collector and The Never Game 'Don't miss this one! The corpse is ghastly. The investigation is intense. So many pulse-pounding twists and surprises--it kept me guessing till the end!' R.L. STINE, bestselling author Goosebumps and Fear Street   'Tempe Brennan is back . . . You will find it hard to put down' MARK BOWDEN, #1 New York Times bestselling author of The Last Stone and Black Hawk Down 'Kathy Reichs writes smart--no, make that brilliant--mysteries that are as realistic as non-fiction and as fast-paced as the best thrillers about Jack Reacher or Alex Cross' JAMES PATTERSON 'Nobody does forensics thrillers like Kathy Reichs. She's the real deal' DAVID BALDACCI 'Every minute in the morgue with Tempe is golden' THE NEW YORK TIMES BOOK REVIEW 'Brennan is a winner, and so is Reichs' DAILY NEWS ...Show more
$19.99
AUD
Category: Crime Fiction | Series: Terminal List Ser.
On his last combat deployment, Lieutenant Commander James Reece's entire team was killed in a catastrophic ambush. But when those dearest to him are murdered on the day of his homecoming, Reece discovers that this was not an act of war by a foreign enemy but a conspiracy that runs to the highest levels of government. Now, with no family and free from the military's command structure, Reece applies the lessons that he's learned in over a decade of constant warfare toward avenging the deaths of his family and teammates. With breathless pacing and relentless suspense, Reece ruthlessly targets his enemies in the upper echelons of power without regard for the laws of combat or the rule of law. "Told with a deft hand and a keen eye for detail, The Terminal List...is explosive and riveting" (Kevin Maurer, co-author of No East Day) and is perfect for fans of Vince Flynn, Brad Thor, Stephen Hunter, and Nelson DeMille. ...Show more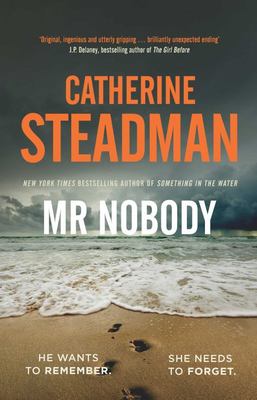 Mr Nobody
by Catherine Steadman
$19.99
AUD
Category: Crime Fiction
Memento meets Sharp Objects in this superb new thriller from Catherine Steadman, the bestselling author of Something in the Water, a 2019 Richard & Judy Book Club pick.  When a man is found on a Norfolk beach, drifting in and out of consciousness, with no identification and unable to speak, interes t in him is sparked immediately. From the hospital staff who find themselves inexplicably drawn to him; to international medical experts who are baffled by him; to the national press who call him Mr Nobody; everyone wants answers.  Who is this man? And what happened to him?   Neuropsychiatrist Dr Emma Lewis is asked to assess the patient. This is her field of expertise, this is the chance she's been waiting for and this case could make her name known across the world. But therein lies the danger. Emma left this same small town in Norfolk fourteen years ago and has taken great pains to cover all traces of her past since then.   But now something - or someone - is calling her back. And the more time Emma spends with her patient, the more alarmed she becomes.   Has she walked into danger?   Praise for Something in the Water 'Worthy of Hitchcock' Sunday Times 'Arresting . . . deftly paced, elegantly chilly . . . Something in the Water is a proper page-turner' The New York Times   'High-octane, heart-pounding read'Good Housekeeping 'A thriller for our times . . . Catherine Steadman is a fresh and playful new voice' Louise Candlish 'Will leave you questioning your own morality' Grazia   'The perfect beach read' Reese Witherspoon (Reese's Book Club x Hello Sunshine book pick)   'Superbly written' B A Paris   'Addictive'Sunday Express   'A fascinating moral dilemma, a fast-paced examination of the slippery slope and the precarious foundations our middle-class lives are built on' Gillian McAllister   'Thrilling and thought-provoking' Riley Sager ...Show more
$22.99
AUD
Category: Crime Fiction
THE INSPIRATION BEHIND THE HIT NETFLIX SERIES, LUPIN. The year is 1905. Meet Arsène Lupin: a gentleman and a thief. When Arsène Lupin is arrested, the police think it's all over. But the most dangerous place for Lupin is to be behind bars... An enemy to the rich and powerful; a friend to the poor - A rsène Lupin will stop at nothing until he gets what he wants. ...Show more
$29.99
AUD
Category: Crime Fiction
Fran thought she'd never return to Ash Mountain but her dad has become ill, her relationship is over, and she hates her dead-end job in the city anyway. In a blistering summer, childhood memories prick at her fragile self-esteem as old friendships and rivalries are renewed and new ones forged. But the tumult of her home life is the least of her worries, because a bushfire is roaring towards Ash Mountain and the town's long-held secrets will soon be exposed in the carnage. Ash Mountain is a uniquely Australian domestic noir - warm, blackly funny and a powder keg of accumulated tension. Vividly portraying small-town life, and a woman and a land in crisis, this is a disaster thriller you will never forget. ...Show more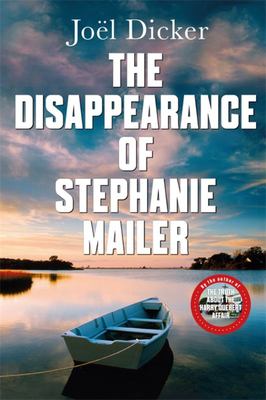 $32.99
AUD
Category: Crime Fiction
A twisting new thriller from the author of The Truth about the Harry Quebert Affair In the summer of 1994, the quiet seaside town of Orphea reels from the discovery of four murders. Two young police officers, Jesse Rosenberg and Derek Scott crack the case and identify the killer. Then, twenty years later and just as he is on the point of taking early retirement, Rosenberg is approached by Stephanie Mailer, a journalist who believes he made a mistake back in 1994 and that the real murderer is still out there, perhaps ready to strike again. But before she can give any more details, Stephanie Mailer mysteriously disappears, and Rosenberg and Scott are forced to confront the possibility that her suspicions might have been proved true. What happened to Stephanie Mailer? What did she know? And what really happened in Orphea all those years ago? TRANSLATED FROM THE FRENCH BY HOWARD CURTIS ...Show more
$32.99
AUD
Category: Crime Fiction
The twenty-seventh installment of the #1 bestselling Inspector Banks series by "the grand master of the genre" (Literary Review), Peter Robinson. Detective Superintendent Alan Banks and his team are alerted to a cache of spycam video recordings, which have been found at the house of murdered property d eveloper Connor Clive Blaydon. It appears as though the videos were filmed at one of his infamous pool parties. As DI Annie Cabbot and DC Gerry Masterson investigate, they discover that one of the recordings appears to depict a rape, though the footage is blurry and it is impossible to identify anyone in the video. After technical enhancement, an acceptable image of the victim is produced and her identity puts into doubt the working theory about who was responsible for Blaydon's murder. Meanwhile, Banks's close friend Zelda is determined to hunt for the men who abducted her and forced her into prostitution. As her search intensifies, she returns to the place where everything began: the orphanage in Chișinău, Moldova. By stirring the murky waters of the past, she unknowingly puts herself into far greater danger than ever before . . . ...Show more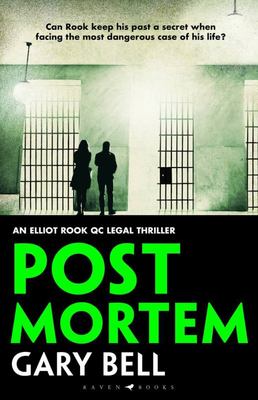 $29.99
AUD
Category: Crime Fiction
Can Rook keep his criminal past a secret when facing the most dangerous case of his life? Thirteen men have died in a London prison. Barrister Elliot Rook QC, who risks losing everything if his secret criminal past is revealed, must defend Charli Meadows, the vulnerable single mother accused of smugglin g the deadly tainted drugs inside. But just as Rook becomes suspicious of those closest to Charli, a note arrives at his flat o threatening violence if the trial is not called off. While Rook battles to defend Charli and protect himself, his young prot g Zara Barnes is fighting for her livelihood. In a few short weeks, only one tenancy at the legal chambers will be available to the ever-multiplying mass of pupils. Determined to make it hers, Zara takes on her biggest solo case yet. But will her gamble pay off? Praise for the Elliot Rook QC series- '(A) thriller I found hard to put down' - Observer 'Slick and wonderfully paced, I was hooked from the opening pages. One of the best legal thrillers I have read recently, it reminded me of early Grisham' - AMW Books Blog 'A brilliant read' - A. N. Wilson, Tablet   ...Show more
$19.99
AUD
Category: Crime Fiction | Series: Terminal List Ser.
**SOON TO BE A TV SERIES STARRING CHRIS PRATT** 'Carr writes both from the gut and a seemingly infinite reservoir of knowledge in the methods of human combat. Loved it!' Chris Hauty, bestselling author of Deep State Deep in the wilds of Siberia, a woman is on the run, pursued by a man harboring secret s - a man intent on killing her. Half a world away, James Reece is recovering from brain surgery in the Montana wilderness, slowly putting his life back together with the help of investigative journalist Katie Buranek and his longtime friend and SEAL teammate Raife Hastings. Unbeknown to them, the Russian mafia has set their sights on Reece in a deadly game of cat and mouse. In his most visceral and heart-pounding thriller yet, Jack Carr explores the darkest instincts of humanity through the eyes of a man who has seen both the best and the worst of it.  ...Show more
$29.99
AUD
Category: Crime Fiction
AN INTENSELY CREEPY SERIAL KILLER THRILLER DEBUT, FOR FANS OF M. W. Craven, RAGDOLL AND THE WHISPER MAN. London's latest art installation is a real killer . . . An underground artist leaves three glass cabinets in Trafalgar Square that contain a gruesome installation: the corpses of three homeless men.W ith the artist promising more to follow, newly-promoted Detective Inspector Grace Archer and her caustic DS, Harry Quinn, must race against time to follow what few clues have been left by a savvy killer.As more bodies are exhibited at London landmarks and live streamed on social media, Archer and Quinn's pursuit of the elusive killer becomes a desperate search.But when Archer discovers that the killer might be closer than she originally thought - she realises that he has his sights set firmly on her . . .He is creating a masterpiece. And she will be the star of his show. ...Show more
$32.99
AUD
Category: Crime Fiction
  We cannot recommend this book highly enough - it has everything - plot, pacing, characters, edge of your seat writing. Candice Fox has been described by the Sydney Morning Herald as 'one of Australia's finest new gen crime writers' and her latest novel is another thrilling ride, as a mass prison bre akout lets loose 650 of the country's most dangerous prisoners.  Are you listening, Warden?' 'What do you want?' 'I want you to let them out.' 'Which inmates are we talking about?' 'All of them.' When 650 of the world's most violent human beings pour out from Pronghorn Correctional Facility into the Nevada Desert, the biggest manhunt in US history begins. But for John Kradle, this is his one chance to prove his innocence, twenty-six years after the murder of his wife and child. He just needs to stay one step ahead of the teams of law enforcement officers he knows will be chasing the escapees down. Death Row Supervisor turned fugitive-hunter Celine Osbourne is single-minded in her mission to catch Kradle. She has very personal reasons for hating him - and she knows exactly where he's heading . . .   ...Show more