$32.99
AUD
Category: Crime Fiction
From the author of Lady in Waiting A storm. A disappearance. A race against time . . . Mustique is in a state of breathless calm as tropical storm Cristobal edges towards it across the Atlantic. Most villa owners have escaped the island but a few young socialites remain, unwilling to let summer's part ying end. American heiress Amanda Fortini is one such thrill-seeker - until she heads out for a morning swim and doesn't return. Detective Sergeant Samuel Wilton is just 28 years old and the island's only fully trained police officer. He quickly realises he needs to contact Lord and Lady Blake, who bought the island decades ago and have invested time, money and love creating a paradise. Jasper is in St Lucia designing a new village of luxury villas but Lady Veronica (Vee to her friends) catches a plane immediately. Her beloved god-daughter, Lily, is on the island and this disappearance has alarming echoes of what happened to Lily's mother many years ago. Lady Vee would never desert a friend in need, and she can keep a cool head in a crisis. When Amanda's body is found, a murder investigation begins. Wilton knows the killer must be an islander because flights and ferry crossings have stopped due to the storm warning, but the local community isn't co-operating. And then the storm hits, and someone else disappears . . .   ...Show more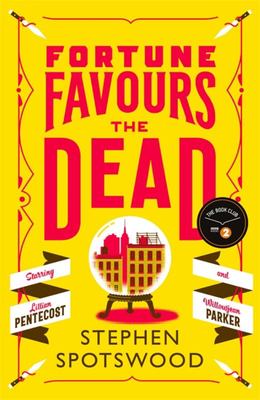 $32.99
AUD
Category: Crime Fiction | Series: Pentecost and Parker Ser.
New York, 1946. Lillian Pentecost is the most successful private detective in the city, but her health is failing. She hires an assistant to help with the investigative legwork. Willowjean Parker is a circus runaway. Quick-witted and street-smart, she's a jack-of-all-trades with a unique skill-set. She can pick locks blindfolded, wrestle men twice her size, and throw knives with deadly precision - all of which come in handy working for Ms P. When wealthy young widow Abigail Collins is murdered and the police are making no progress, Pentecost and Parker are hired by the family to track down the culprit. On Halloween night, there was a costume party at the Collins' mansion, where a fortune teller performed a séance which greatly disturbed Abigail. Several hours later her body was discovered bludgeoned to death in her late husband's office. Problem is, the door to the office was locked from the inside. There was no-one else in the room, and the murder weapon was beside the victim; the fortune teller's crystal ball. It looks like an impossible crime, but Pentecost and Parker know there is no such thing...   ...Show more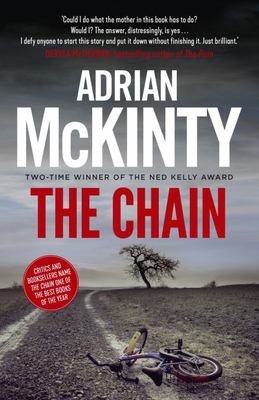 $19.99
AUD
Category: Crime Fiction
VICTIM. SURVIVOR. ABDUCTOR. CRIMINAL. YOU WILL BECOME EACH ONE. "This nightmarish story is incredibly propulsive and original. You won't shake it for a long time." STEPHEN KING "McKinty is one of the most striking and most memorable crime voices to emerge on the scene in years. His plots tempt you to read at top speed, but don't give in: this writing - sharply observant, intelligent and shot through with black humor - should be savored." TANA FRENCH "A masterpiece. You have never read anything quite like THE CHAIN and you will never be able to forget it." DON WINSLOW * * * * * YOUR PHONE RINGS. A STRANGER HAS KIDNAPPED YOUR CHILD. TO FREE THEM YOU MUST ABDUCT SOMEONE ELSE'S CHILD. YOUR CHILD WILL BE RELEASED WHEN YOUR VICTIM'S PARENTS KIDNAP ANOTHER CHILD. IF ANY OF THESE THINGS DON'T HAPPEN: YOUR CHILD WILL BE KILLED YOU ARE NOW PART OF THE CHAIN * * * * * "Diabolical, unnerving, and gives a whole new meaning to the word "relentless". Adrian McKinty just leapt to the top of my list of must-read suspense novelists. He's the real deal." DENNIS LEHANE "Pairing an irresistible concept with a winner protagonist, THE CHAIN promises to be your new addiction once you succumb to the first enticing page." ALAFAIR BURKE "A grade-A-first-rate-edge-of-your-seat thriller. I can't believe what went through my mind while reading it." ATTICA LOCKE "Diabolically gripping. Nail-biting, smart, and convincing. Hang on tight, because once you start this book, you can't stop - you'll be caught in THE CHAIN." MEG GARDINER "THE CHAIN is the rare thriller that's not only fiendishly clever but also powerfully empathetic, with both hair-raising twists and complex, fully-realized characters." LOU BERNEY "YOU ARE NOT THE FIRST. AND YOU WILL CERTAINLY NOT BE THE LAST." ...Show more
$32.99
AUD
Category: Crime Fiction | Series: Mickey Haller Ser.
Lincoln Lawyer Mickey Haller is back in the heartstopping new thriller from #1 New York Times bestselling author Michael Connelly. Defense attorney Mickey Haller is pulled over by police, who find the body of a client in the trunk of his Lincoln. Haller is charged with murder and can't make the exorbita nt $5 million bail slapped on him by a vindictive judge.   Mickey elects to defend himself and must strategize and build his defense from his jail cell in the Twin Towers Correctional Center in downtown Los Angeles, all the while looking over his shoulder--as an officer of the court he is an instant target.   Mickey knows he's been framed. Now, with the help of his trusted team, he has to figure out who has plotted to destroy his life and why. Then he has to go before a judge and jury and prove his innocence.   In his highest stakes case yet, Mickey Haller fights for his life and shows why he is "a worthy colleague of Atticus Finch...in the front of the pack in the legal thriller game" (Los Angeles Times).     ...Show more
$32.99
AUD
Category: Crime Fiction | Reading Level: very good
The compelling new novel from Jane Harper, the New York Times bestselling author of The Dry. Kieran Elliott's life changed forever on the day a reckless mistake led to devastating consequences.The guilt that still haunts him resurfaces during a visit with his young family to the small coastal town he on ce called home. Kieran's parents are struggling in a community which is bound, for better or worse, to the sea, that is both a lifeline and a threat. Between them all is his absent brother, Finn. When a body is discovered on the beach, long-held secrets threaten to emerge. A sunken wreck, a missing girl, and questions that have never washed away... ...Show more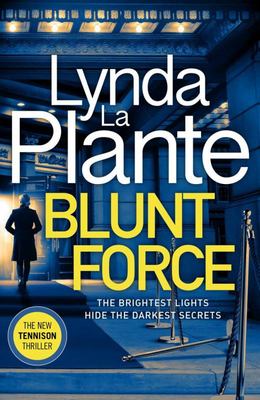 $32.99
AUD
Category: Crime Fiction
Jane Tennison must navigate the salacious world of theatre to solve a brutal murder in the heart of London's West End, in the brilliant new thriller from the Queen of Crime Drama, Lynda La Plante. Things can't get much worse for detective Jane Tennison.Unceremoniously kicked off the adrenaline-fuelled Flying Squad, she now plies her trade in Gerald Road, a small and sleepy police station in the heart of London's affluent Knightsbridge. With only petty crime to sink her teeth into, Tennison can feel her career slowly flatlining.That is until the discovery of the most brutal murder Jane has ever seen. Charlie Foxley has been found viciously beaten to death with a cricket bat - his body dismembered and disembowelled.As a big-time theatrical agent, Foxley had a lot of powerful friends - but just as many enemies. And alongside her old friend DS Spencer Gibbs, Tennison must journey into the salacious world of show business to find out which one is the killer, before they strike again. ...Show more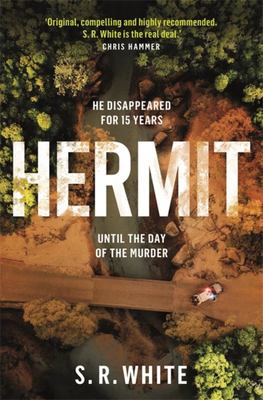 Hermit
by S. R. White
$32.99
AUD
Category: Crime Fiction
   Riveting, atmospheric and unforgettably original, HERMIT is perfect for fans of acclaimed crime authors like Jane Harper, Chris Hammer,Tana French and Susie Steiner. HE DISAPPEARED FOR 15 YEARS...SHE HAS 12 HOURS TO FIND OUT WHY. Compulsive, atmospheric and stunningly accomplished, HERMIT introduces a thrilling new voice in Australian crime fiction, perfect for fans of Jane Harper and Chris Hammer. After the puzzling death of a shopkeeper in rural Australia, troubled detective Dana Russo has just 12 hours to interrogate the prime suspect - a silent, inscrutable man found at the scene of the crime, who simply vanished 15 years earlier. Where has he been? And just how dangerous is he? Without conclusive evidence linking him to the killing, Dana must race against time to persuade him to speak. But over a series of increasingly intense interviews, Dana is forced to confront her own past if she wants him to reveal the shocking truth. ...Show more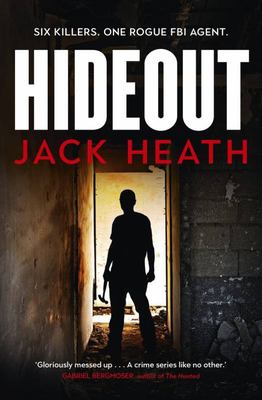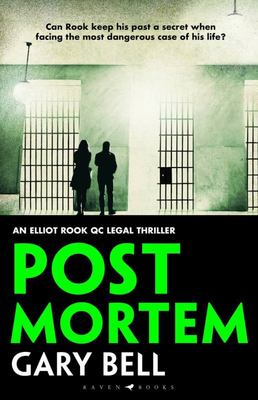 $29.99
AUD
Category: Crime Fiction
Can Rook keep his criminal past a secret when facing the most dangerous case of his life? Thirteen men have died in a London prison. Barrister Elliot Rook QC, who risks losing everything if his secret criminal past is revealed, must defend Charli Meadows, the vulnerable single mother accused of smugglin g the deadly tainted drugs inside. But just as Rook becomes suspicious of those closest to Charli, a note arrives at his flat o threatening violence if the trial is not called off. While Rook battles to defend Charli and protect himself, his young prot g Zara Barnes is fighting for her livelihood. In a few short weeks, only one tenancy at the legal chambers will be available to the ever-multiplying mass of pupils. Determined to make it hers, Zara takes on her biggest solo case yet. But will her gamble pay off? Praise for the Elliot Rook QC series- '(A) thriller I found hard to put down' - Observer 'Slick and wonderfully paced, I was hooked from the opening pages. One of the best legal thrillers I have read recently, it reminded me of early Grisham' - AMW Books Blog 'A brilliant read' - A. N. Wilson, Tablet   ...Show more
$14.99
AUD
Category: Crime Fiction
Soon to be a CBS TV series -- the #1 bestselling legal thriller has charismatic defense attorney Mickey Haller taking on a slam-dunk court case involving a Beverly Hills playboy -- but as it spirals into a nightmare, he finds himself in a fight for his life.Mickey Haller is a Lincoln Lawyer, a criminal defense attorney who operates out of the backseat of his Lincoln Town Car, traveling between the far-flung courthouses of Los Angeles to defend clients of every kind. Bikers, con artists, drunk drivers, drug dealers - they're all on Mickey Haller's client list. For him, the law is rarely about guilt or innocence, it's about negotiation and manipulation. Sometimes it's even about justice.   A Beverly Hills playboy arrested for attacking a woman he picked up in a bar chooses Haller to defend him, and Mickey has his first high-paying client in years. It is a defense attorney's dream, what they call a franchise case. And as the evidence stacks up, Haller comes to believe this may be the easiest case of his career. Then someone close to him is murdered and Haller discovers that his search for innocence has brought him face-to-face with evil as pure as a flame. To escape without being burned, he must deploy every tactic, feint, and instinct in his arsenal - this time to save his own life. ...Show more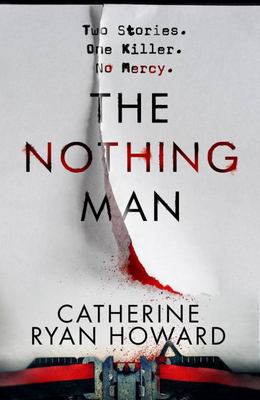 $29.99
AUD
Category: Crime Fiction
A brilliantly twisty thriller from the critically acclaimed author of Rewind, an Irish Times bestseller.
$32.99
AUD
Category: Crime Fiction
The bestselling author of The Au Pair returns with another delicious, twisty novel--about a grand estate with many secrets, an orphan caught in a web of lies, and a young woman playing a sinister game.  1988. Beth Soames is fourteen years old when her aunt takes her to stay at Raven Hall, a rambling ma nor in the isolated East Anglian fens. The Averells, the family who lives there, are warm and welcoming, and Beth becomes fast friends with their daughter, Nina. At times, Beth even feels like she's truly part of the family...until they ask her to help them with a harmless game--and nothing is ever the same.  2019. Sadie Langton is an actress struggling to make ends meet when she lands a well-paying gig to pretend to be a guest at a weekend party. She is sent a suitcase of clothing, a dossier outlining the role she is to play, and instructions. It's strange, but she needs the money, and when she sees the stunning manor she'll be staying at, she figures she's got nothing to lose.   In person, Raven Hall is even grander than she'd imagined--even with damage from a fire decades before--but the walls seem to have eyes. As day turns to night, Sadie starts to feel that there's something off about the glamorous guests who arrive, and as the party begins, it becomes chillingly apparent their unseen host is playing games with everyone...including her.   ...Show more