$19.99
AUD
Category: Dystopian Fiction | Series: The\Burning Days Ser.
Age range 12+ We are not special. We are just survivors.  Pandora wants so much more than what her village can provide. When disaster comes to the River People, Pan has the opportunity to become their saviour and escape her inevitable pairing with life-long friend Matthew. She wants to make her own choi ces. Deep in her soul, she believes there is something more out there, beyond the boundaries, especially since she encountered the hunter of the Mountain People. A story of confused love, difficult friendships and clumsy attempts at heroism, Pan's fight for her villages survival will bring her into contact with a whole new world, where the truth about the past will have terrifying reverberations for her peoples future survival. ...Show more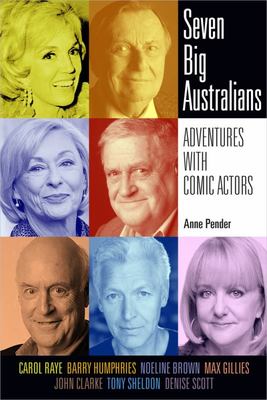 $29.99
AUD
Category: Dystopian Fiction | Series: Biography Ser.
Comic actors have made a particularly strong contribution to cultural life in Australia over the past sixty years. They have brought a range of memorable characters to the stage, television and film; they have transformed our image of ourselves, helped to overturn the crippling cultural cringe, and brou ght Australian humour and satire to the world. The Australian theatre, television and film industries are dynamic in ways that could never have been imagined fifty years ago. These industries have expanded and demonstrated extraordinary vitality, with actors, as the public face of the performing arts, carrying the immediate responsibility for the success of each show. It is the actors, and often the characters they play, that we remember when we recall a favourite television program, film or play, long after we have seen it. In spite of this they are frequently left out of history. This book draws on extensive interviews to present full, rounded portraits of seven significant Australian comic actors: Carol Raye, Barry Humphries, Noeline Brown, Max Gillies, John Clarke, Tony Sheldon, and Denise Scott. Taken together, these actors careers span the period from the Second World War until the present and contributed immensely to the cultural life of millions of Australians. ...Show more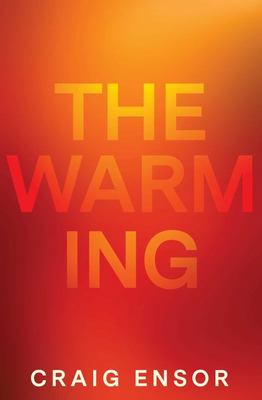 $29.99
AUD
Category: Dystopian Fiction | Reading Level: 1 Fiction
'The sun was so brutal, so twisted in its brutality, it seemed to grip us by the neck and push us down into the drowning waters. And, in the end, that was our choice: by water - or by sun.' The year is 2221 and the world is dying. Temperatures soar as high as fifty degrees every day. Sea levels are ris ing year by year. The population has fallen to below 2 billion people. The ruined cities of the north - Sydney, Brisbane and beyond - were abandoned as the rising sea and the sun's intensity turned them to wastelands. In an isolated coastal town south of Sydney, young Finch Taylor is captivated by the mysterious beauty April Speare and her pianist husband William when they move into a nearby beach house with a piano and a tragic secret. Finch soon begins a lifelong love affair with music, and with April. But as he and April follow the great migration south to Tasmania, and eventually to a warming Antarctica, they must decide whether to bring children into a world without a future. Hauntingly beautiful, The Warming depicts a nomadic existence, where love and hope are the only means of enduring a world that has turned against humanity. ...Show more
Items per page:
1 - 3 of 3