$29.99
AUD
Category: Environmental Issues
We've had a decade of distraction and inaction on climate change, but what made things go so very wrong in Australia? And what can the rest of the world learn from our mistakes – and opportunities? In Windfall, renewable energy expert Ketan Joshi examines how wind power inspired the creation of a weird, fabricated disease, and why the speed with which emissions could have been reduced — like putting a price on carbon — was hampered by a flurry of policy disasters. He then plots a way forward to a future where communities champion equitable new clean tech projects, where Australia grows past a reliance on toxic fuels, and where the power of people is used to rattle fossil fuel advocates from their complacency. Renewable energy can become a key player in the effort to upgrade our species from one on a path to self-destruction to a path of sustainability and fairness. With the knowledge of how the last decade was lost, the next decade can work the way it's meant to. 'In Windfall: Unlocking a fossil-free future, renewable energy industry insider Ketan Joshi gives a teeth-gnashing account of Australia's interminable climate debates. ...Show more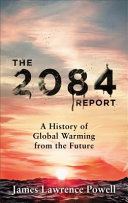 $27.99
AUD
Category: Environmental Issues
Tips, tools, advice, and activities for raising eco-friendly kids while nurturing compassion, resilience, and community engagement. It can be hard to fit "green living" in with the necessities of modern parenting: you can do 100 things right, but still the trappings of 21st-century life--the waste, the consumerism, the plastic junk--invariably find their way home. So how can you raise kind, balanced, responsible kids, all while doing it sustainably? Drawing from cutting-edge social science research, parent interviews, and experiential wisdom, science writer and parenting blogger Shannon Brescher Shea shows how green living and great parenting go hand in hand to teach kids kindness, compassion, resilience, and grit...all while giving them the lifelong tools they need to be successful, engaged, and independent. Growing Sustainable Together is packed with easy tips, expert parenting advice, and practical hands-on activities for the toddler years up through the early teens. Each chapter includes a "what to know" section that breaks down core sustainability knowledge, like: - Energy efficiency and renewables - How to instill anti-waste and anti-consumerist values - Better transportation options - Understanding how and where we get our food - Developing a lifelong love for environmental activism and volunteering Shea highlights "what next?" action steps; a fun, enriching do-it-together activity; recommended books for parent and child; and additional resources for those who want to learn and do more. Growing Sustainable Together concludes with a practical appendix that gives talking points for enrolling teachers, school systems, and fellow parents in eco-friendly activities. ...Show more
$22.99
AUD
Category: Environmental Issues
An international bestseller, the first climate book that doesn't leave the reader depressed: realistic and hopeful, witty and clarifying.
$32.99
AUD
Category: Environmental Issues
An inspiring and practical journey to quitting plastics. Kate Nelson has been disposable-plastic free for a decade. She started small- stopping her use of plastic bags and water bottles, refusing straws and carrying a reusable cup for takeaway coffee. But unhappy with how much plastic she still handled in her day-to-day life, she knew she had to do more. It took years, but Kate has developed effective strategies that others can easily adopt. I Quit Plastics is an inspiring and practical guide to reducing your use of plastics, packed with information, 'how-to's and tips to help you cook, clean, shop, wear and live plastic-free. Kate shows how to reduce your waste and live more simply and sustainably, no matter where you're starting from. With over 60 recipes covering nutrition, bodycare, hygiene and cleaning Kate Nelson provides the tools you need to make small personal changes that have lasting global impact. "I'm so excited that a book like this one has finally landed on our shelves! Since reading this amazing piece of writing, I've discovered many new ways to minimise my carbon footprint. The Plastic Free Mermaid is educating all of us on alternative ways to live that favour our health, happiness, land & oceans. I can't recommend this book highly enough." - Elyse Knowles, author of From Me to You- Living Life with Positivity, Passion and Purpose. ...Show more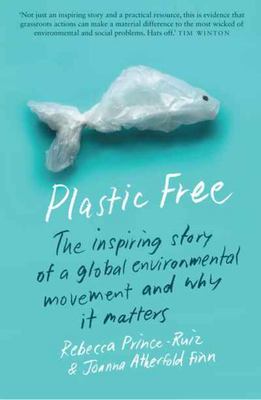 $32.99
AUD
Category: Environmental Issues
'I'm going plastic free next month, who wants to join me?' When Rebecca Prince-Ruiz asked her colleagues this question in 2011, she had no idea that less than a decade later it would inspire a global movement of 250 million people in 177 countries to reduce their plastic use. Plastic Free tells the incr edible story of how a simple community initiative grew into one of the world's most successful environmental movements. It also shares tips from people around the world who have taken on the Plastic Free July challenge and significantly reduced their waste.Plastic Free is a book about positive change and reminds us that small actions can make a huge impact, one step – and piece of plastic – at a time.'Not just an inspiring story and a practical resource, this is evidence that grassroots actions by ordinary individuals and communities can make a material difference to the most wicked of environmental and social problems.  Hats off.' — Tim Winton'Some people feel overwhelmed by the environmental state of affairs and wait for politicians or manufacturers to change; others, like Rebecca Prince-Ruiz, take matters into their own hands, starting with their own lives …Use this book to be inspired, or better, use it as a template to change the world in your own way!' — Bea Johnson, author of Zero Waste Home'The more time I spend at sea, the more I realise the solutions start on land. This book will guide you on that journey to making global change for the ocean from your doorstep.' — Emily Penn, ocean advocate, skipper and co-founder of eXXpedition'Plastic Free July inspires me to step up my commitment to reducing single-use plastic in my daily life and on tour.' — Jack Johnson, musician and Plastic Free Foundation ambassador'Plastic Free shows us how to organise around our innate desire for a beautiful, clean environment, and eventually change, in a fundamental way, the system that unnecessarily creates the ugly mess.' — Captain Charles Moore, veteran seafarer and author of Plastic Ocean'Few people have spent as much time as Rebecca Prince-Ruiz trying to work out how to minimise the plastic in our lives.' — Craig Reucassel, comedian and presenter of War on Waste'Plastic Free shows how one person can ripple out and cause good around the globe. Never has there been a more important time to share hope and action, and combine them for our Mother Earth.' — Melissa Joan Hart, actor ...Show more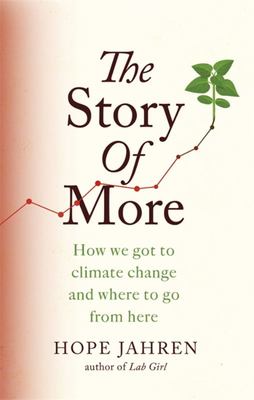 $22.99
AUD
Category: Environmental Issues
Hope Jahren is an award-winning geobiologist, a brilliant writer, an inspiring teacher, and one of the seven billion people with whom we share this earth. In The Story of More, Jahren illuminates the link between human consumption habits and our imperiled planet. In short, highly readable chapters, she takes us through the science behind the key inventions - from electric power to large-scale farming and automobiles - that, even as they help us, release untenable amounts of carbon dioxide into the atmosphere. She explains the current and projected consequences of greenhouse gases - from superstorms to rising sea levels - and the actions that all of us can take to fight back. At once an explainer on the mechanisms of warming and a lively, personal narrative given to us in Jahren's inimitable voice, The Story of More is the essential pocket primer on climate change that will leave an indelible impact on everyone who reads it. ...Show more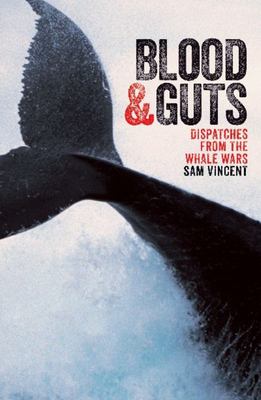 $29.99
AUD
Category: Environmental Issues
I pull on my balaclava and step onto the bridge wing. It's loud outside: I can hear the rumbles of nine vessels' engines and the hiss of ten water cannons ... Suddenly the bridge is full of refugees from the upper deck. They are blocking my view out the back windows, but their faces - afraid, excited, a westruck - illustrate the looming presence of the Nisshin. I bend my knees and grip the bench, ready for the crunch. In Blood and Guts, Sam Vincent plunges into the whale wars. Vincent sets sail with Sea Shepherd, led by the charismatic and abrasive Paul Watson. He attends the recent case at the International Court of Justice, which finds Japan's 'scientific' whaling in the Southern Ocean to be unlawful. And he travels to Japan to investigate why its government doggedly continues to bankroll the unprofitable hunt. This is a fresh, funny and intelligent look at how Australia has become the most vocal anti-whaling nation on Earth. Vincent skewers hypocrisy and sheds light on motives, noble and otherwise. With Japan planning to relaunch its lethal program in 2015, the whale wars are set to continue. Blood and Guts is a riveting work of immersion journalism that lays bare the forces driving this conflict. Shortlisted, 2015 Nib Waverley Library Award for LiteratureLonglisted, 2015 Walkley Book Award 'A pull-no-punches report on this controversial and complex issue.' --Qantas the Australian Way 'Blood and Guts is proof that good investigative journalism is alive and well.' --Readings Monthly 'This book is a perfect introduction to the whale wars. Whether you're a whale hugger or a whale hunter, you'll be charmed by Vincent's honesty. In his fair-mindedness, he shows affection for both Japan and Sea Shepherd's ragtag bunch. Blood and Guts is a gem of journalistic writing. The whales, their hunters and their lovers are lucky to have such a chronicler.' --Australian 'Revealing, sometimes hilarious' --New Statesman 'Authoritative, strangely entertaining' --Spectator 'A fair-minded and fascinating account of the whale wars' --Ausmarine Sam Vincent's writing has been published in the Sydney Morning Herald, the Age, the Saturday Paper, Griffith REVIEW, the Monthly, the Australian and Monocle. He lives in Canberra. ...Show more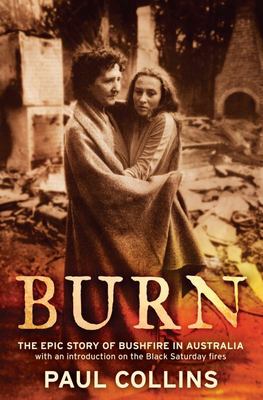 $35.00
AUD
Category: Environmental Issues
With the start of every bushfire season and the first threatening hints of burning eucalypt in the air, we are reminded, no matter where we live, that bushfire is an inescapable reality in Australia. In Burn, Paul Collins tells the epic story of bushifire in Australia, drawing on accounts of the most de vastating conflagrations in Australia's European history - from the 1851 Black Thursday fire (which burnt out one-quarter of Victoria), to the 1939 Black Friday fires (which took many lives and destroyed thousands of hectares in Victoria, New South Wales, South Australia and Tasmania), the Canberra inferno of 2003, and Black Saturday of February 2009. Frightening, compelling, vivid, and provocative, Burn reveals the stories of heroism, stupidity, political incompetence, and environmental vandalism. This is the grand narrative of bushfire in Australia, the most fire-prone land on Earth. ...Show more
$29.99
AUD
Category: Environmental Issues
Delving deep into the Australian landscape and its alarming state of devastation, Fire Country is a powerful account from Indigenous land management expert Victor Steffensen on how the revival of Indigenous fire practices, including what's called 'cool burns', could restore our country.   Fire Country o ffers practical solutions for better 'reading country' and knowing when is the right time to undertake cool burns, considering current climate conditions and each landscape's specific ecosystem. From the age of 18, Victor has spent time on country learning traditional cultural and ecological knowledge from Elders. Having been developed over many generations of his people living on the land, this knowledge shows clearly that Australia actually needs fire - with burning done in a controlled manner - for land care and healing.   Victor's writing is unassuming and honest, written in a manner that reflects the nature of yarning. And while much of the knowledge shared in his book is still unknown to western science, there is much evidence that, if adopted, it will benefit all Australians.   ...Show more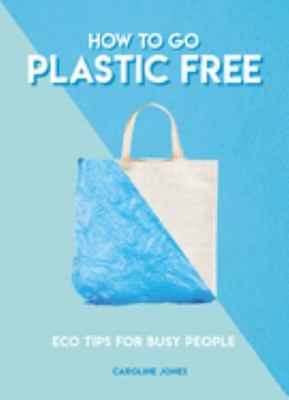 $19.99
AUD
Category: Environmental Issues | Series: Egotists for Busy People Ser.
Reduce your plastic footprint with these 100 easy solutions Over the last century, global plastic usage has grown from zero to the point where humanity produces its own weight in plastic every single year. The devastating impact on the planet is well documented, from polluting oceans to harming wildli fe. Yet we are so dependent on a vast variety of plastic products in our daily lives that going without is a real challenge. Filled with simple and practical ways to reduce the amount of plastic you use--such as buying loose fruit and vegetables and ditching the bottled water--this little book will help you find safe, reusable, and affordable alternatives in all areas of your life. Not only will you discover the health, cost, and waste benefits, but you'll also find tips on how to handle the plastic you already have at home. ...Show more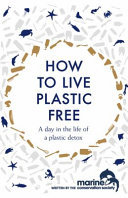 $19.99
AUD
Category: Environmental Issues
'Read this book, think and then act - it's our only hope.' Chris Packham, MCS Ocean Ambassador Thank you for choosing this book - it shows that you care about the future of our planet. Whether you decide to go plastic free for an hour, a day or a year, this book will equip you with little steps we can each take to make a big difference. Let's turn the tide on plastic now - our oceans will thank you for it. Choking. Starving. Poisoning. This is what plastic litter is doing to marine life. Our oceans are, quite simply, facing environmental disaster. Yet by taking some simple steps and making a few changes to your daily routine, you can help to change this. How to Live Plastic Free will teach you everything you need to know about reducing your plastic usage on a daily basis. The chapters start with a typical morning routine and take you through your day, giving you tips and practical advice for removing unnecessary plastic at every possible opportunity. From the moment you wake up to the time you go to bed, you will learn how easy it can be to use plastic-free cosmetics, how to have plastic-free mealtimes, how to change your shopping habits and how to consider your use of plastic items at work. These simple, practical methods will show that small changes to your lifestyle can make a huge change to the future of our planet. ...Show more