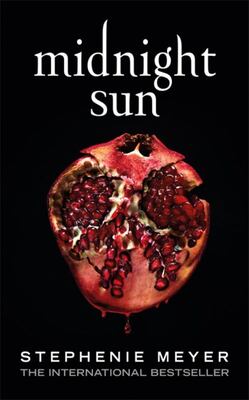 $32.99
AUD
Category: Fantasy
Number one bestselling author Stephenie Meyer makes a triumphant return to the world of Twilight with this highly-anticipated companion; the iconic love story of Bella and Edward told from the vampire's point of view. When Edward Cullen and Bella Swan met in Twilight, an iconic love story was born. But until now, fans have heard only Bella's side of the story. At last, readers can experience Edward's version in the long-awaited companion novel, MIDNIGHT SUN.This unforgettable tale as told through Edward's eyes takes on a new and decidedly dark twist. Meeting Bella is both the most unnerving and intriguing event he has experienced in all his years as a vampire. As we learn more fascinating details about Edward's past and the complexity of his inner thoughts, we understand why this is the defining struggle of his life. How can he justify following his heart if it means leading Bella into danger? In MIDNIGHT SUN, Stephenie Meyer transports us back to a world that has captivated millions of readers and brings us an epic novel about the profound pleasures and devastating consequences of immortal love. ...Show more
$19.99
AUD
Category: Fantasy
One street-boy's quest to reunite and make amends with his best friend told in an epic story that spans a city, a decade, and the divide of life and death itself. From the award-winning author of The Bone Sparrow. A boy awakens in the Afterlife, with a pocketful of vague memories, a key, a raven, and a mysterious Atlas to guide him as he sets out to piece together the mystery of his final moments... Meanwhile on Earth, Twig is alone as a newly-made street kid after his dad goes missing. But when he meets Flea, a cheerful pickpocket, the pair become fast friends, better even than blood family itself. Together, Twig and Flea raise themselves on the crime-ridden streets, taking what they need and giving the rest to the even-poorer. Life is good, as long as they have each other. But the all-powerful Boss who rules the streets has other plans. Loyalty will be tested, and a cruel twist of fate will lead to an act of ultimate betrayal. But will it tear the friends apart... forever? ...Show more
$49.99
AUD
Category: Fantasy
An irresistible new edition ofHarry Potter and the Philosopher's Stone created with ultra-talented designers MinaLima, the design magicians behind the gorgeous visual graphic style of the Harry Potter and Fantastic Beasts films. J.K. Rowling's complete and unabridged text is accompanied by MinaLima's ha ndsome colour illustrations on nearly every page, superb design, and eight exclusive, interactive paper-engineered elements - including Harry's Hogwarts letter, the magical entrance to Diagon Alley, a sumptuous feast in the Great Hall of Hogwarts and more. Designed and illustrated by the iconic house of MinaLima - best known for establishing the graphic design of the Harry Potter and Fantastic Beasts films - this is the perfect gift for Harry Potter fans and a beautiful addition to any collector's bookshelf, enticing readers of all ages to discover the Harry Potter novels all over again.   ...Show more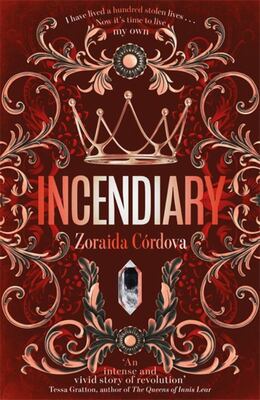 $19.99
AUD
Category: Fantasy | Series: Hollow Crown Ser.
An epic tale of love and revenge set in a world inspired by Inquisition-era Spain pits the magical Moria against a terrifying royal authority bent on their destruction. When the royal family of Selvina sets out to destroy magic through a grand and terrible inquisition, magic warrior-thief Renata - trai ned in the art of stealing memories-seeks to kill the prince, leader of the King's Justice, only to learn through powerful memories that he may be the greatest illusion of them all ... and that the fate of all magic now lies in her hands. With the ferocity of series like Ember in the Ashes and Throne of Glass and loosely based on 15th century Spain, INCENDIARY explores the double-edged sword of memory and the triumph of hope in the midst of fear and oppression. ...Show more
$19.99
AUD
Category: Fantasy
From the #1 New York Times and USA Today bestselling author of the Stalking Jack the Ripper series comes a new blockbuster series...   Two sisters. One brutal murder.   A quest for vengeance that will unleash Hell itself...   And an intoxicating romance.   Emilia and her twin sister Vittoria a re streghe - witches who live secretly among humans, avoiding notice and persecution. One night, Vittoria misses dinner service at the family's renowned Sicilian restaurant. Emilia soon finds the body of her beloved twin...desecrated beyond belief. Devastated, Emilia sets out to find her sister's killer and to seek vengeance at any cost-even if it means using dark magic that's been long forbidden.   Then Emilia meets Wrath, one of the Wicked-princes of Hell she has been warned against in tales since she was a child. Wrath claims to be on Emilia's side, tasked by his master with solving the series of women's murders on the island. But when it comes to the Wicked, nothing is at is seems... ...Show more
$19.99
AUD
Category: Fantasy | Series: The\Burning Days Ser.
We hunt to live. We do not live to hunt. The River People and the Mountain People have survived for another season. But at what cost? Pandora has returned to her village. She is haunted both by her failure to bring her friend home and the vision she has seen of the last days, The Burning, when creatures swarmed the city. How did these monsters come into being in the first place? And are the last remnants of humanity really safe from them? Whilst Pan now knows how to shoot an arrow, she still does not know the shape of her own heart and the river stone remains in pieces… ...Show more
$29.99
AUD
Category: Fantasy | Series: Hunger Games
Ambition will fuel him. Competition will drive him. But power has its price. It is the morning of the reaping that will kick off the tenth annual Hunger Games. In the Capitol, 18-year-old Coriolanus Snow is preparing for his one shot at glory as a mentor in the Games. The once-mighty house of Snow has fallen on hard times, its fate hanging on the slender chance that Coriolanus will be able to outcharm, outwit and outmaneuver his fellow students to mentor the winning tribute. The odds are against him. He's been given the humiliating assignment of mentoring the female tribute from District 12, the lowest of the low. Their fates are now completely intertwined — every choice Coriolanus makes could lead to favour or failure, triumph or ruin. Inside the arena, it will be a fight to the death. Outside the arena, Coriolanus starts to feel for his doomed tribute... and must weigh his need to follow the rules against his desire to survive no matter what it takes. THE BALLAD OF SONGBIRDS AND SNAKES revisits the world of Panem sixty-four years before the events of The Hunger Games, starting on the morning of the reaping of the Tenth Hunger Games. On returning to the world of The Hunger Games, Suzanne Collins said, "With this book, I wanted to explore the state of nature, who we are, and what we perceive is required for our survival. The reconstruction period ten years after the war, commonly referred to as the Dark Days - as the country of Panem struggles back to its feet - provides fertile ground for characters to grapple with these questions and thereby define their views of humanity." ...Show more
$99.99
AUD
Category: Fantasy | Series: The Hunger Games
In the ruins of a place once known as North America lies the nation of Panem, a shining Capitol surrounded by twelve outlying districts. The Capitol keeps the districts in line by forcing them all to send one boy and one girl between the ages of twelve and eighteen to participate in the annual Hunger Ga mes, a fight to the death on live TV, and the odds are against all who play. With all four of Suzanne Collinss Hunger Games novels in one boxed set, you can step into the world of Panem with the 10th annual Hunger Games, and continue all the way to the electrifying conclusion.   ...Show more
$19.99
AUD
Category: Fantasy
Amie Kaufman and Meagan Spooner prove they are two living goddesses of writing, creating two compelling worlds with high stakes and gripping emotions. --Sarah Rees Brennan, New York Times bestselling author of the Demon's Lexicon trilogy and the Lynburn Legacy series New York Times bestselling author d uo Amie Kaufman and Meagan Spooner have crafted a gripping tale of magic and logic, fate and choice, and a deadly love. Perfect for fans of Laini Taylor and Brandon Sanderson. Prince North's home is in the sky, in a gleaming city held aloft by intricate engines, powered by technology. Nimh is the living goddess of her people on the Surface, responsible for providing answers, direction--hope. North's and Nimh's lives are entwined--though their hearts can never be. Linked by a terrifying prophecy and caught between duty and fate, they must choose between saving their people or succumbing to the bond that is forbidden between them. --School Library Journal ...Show more
$16.99
AUD
Category: Fantasy | Series: The Eldest Curses
All Magnus Bane wanted was a vacation--a lavish trip across Europe with Alec Lightwood, the Shadowhunter who against all odds is finally his boyfriend. But as soon as the pair settles in Paris, an old friend arrives with news about a demon-worshipping cult called the Crimson Hand that is bent on causing chaos around the world. A cult that was apparently founded by Magnus himself. Years ago. As a joke.   Now Magnus and Alec must race across Europe to track down the Crimson Hand before the cult can cause any more damage. Demons are now dogging their every step, and it is becoming harder to tell friend from foe. As their quest for answers becomes increasingly dire, Magnus and Alec will have to trust each other more than ever--even if it means revealing the secrets they've both been keeping. ...Show more
$16.99
AUD
Category: Fantasy
The next adventure in Kesia Lupo's stunning and original YA fantasy world. Perfect for fans of Leigh Bardugo and Laini Taylor. On a mysterious island where the very earth holds magic, masked assassins plague the city and strange creatures rise from the desert. Livio has riled against his destiny his who le life. Beatrice longs to escape her life of servitude. But when a twist of fate unites them, it is up to them to stop a deadly revolution. Are they just puppets in someone else's game? Will they have to accept the hands they have been dealt or can either change their fortunes? Another thrilling, plot-driven adventure, with an even bigger twist, We Are Bound by Stars is a tale of masks, politics, desire and deception that will have you gripped once again in Kesia Lupo's rich fantasy world. ...Show more
$19.99
AUD
Category: Fantasy | Series: A Court of Thorns and Roses
Feyre survived Amarantha's clutches to return to the Spring Court o but at a steep cost. Though she now possesses the powers of the High Fae, her heart remains human, and it can't forget the terrible deeds she performed to save Tamlin's people. Nor has Feyre forgotten her bargain with Rhysand, the mesm erising High Lord of the feared Night Court. As Feyre navigates his dark web of political games and tantalising promises, a greater evil looms o and she might be key to stopping it. But only if she can step into her growing power, heal her fractured soul and have the courage to shape her own future o and the future of a world cloven in two. Sarah J. Maas is a global #1 bestselling author. Her books have sold more than nine million copies and been translated into 37 languages. Discover the sweeping romantic fantasy for yourself. ...Show more