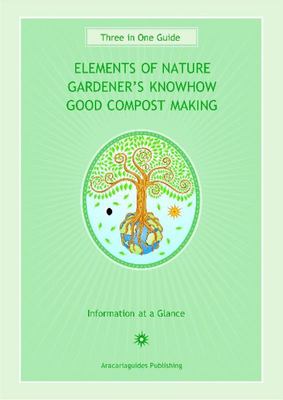 $12.00
AUD
Category: Gardening | Series: 3 in 1 Guides Ser.
A concise and informative overview of three fascinating subjects, presented in one eight page fold out chart with many colourful illustrations. The fascinating and grand 'Elements of Nature' section of this guide sets out the principles of dynamic growth, as-above-so-below, the water cycle, the carbon c ycle, explains why we need to look after our soil, about top soil, soil layers and the food chain. 'Gardener's Knowhow' covers soil structure, Moon Planting, positioning the garden, crop rotation, companion planting, watering and feeding plants. 'Good Compost Making' discusses the process, position, maintenance of the pile, materials that go on into the pile, adding nitrogen and biodynamic composting. ...Show more
$28.99
AUD
Category: Gardening
Grown Your Own Bushfoods is the first ever comprehensive and practical guide to growing and harvesting more than 140 kinds of Australian bushfoods right in your own backyard. Detailed plant profiles describe ideal growing conditions and characteristics of each species. In addition there are suggestions on the best ways to prepare and eat your bushfoods. ...Show more
$39.99
AUD
Category: Gardening
Design and grow a beautiful, productive, small-scale vegetable garden with Kitchen Garden Revival. Discover which edibles grow best in kitchen gardens and get season-by-season advice on planting, tending, and harvesting.
$29.99
AUD
Category: Gardening | Series: Maker Ser.
Encouraging the use of reclaimed materials, learning new skills and building confidence with tools, Kerry's step-by-step instructions make it simple to create practical and beautiful features for your garden, from a living herb wall to a pallet-wood seating area complete with fire pit.
$29.99
AUD
Category: Gardening | Series: No-Waste Gardening Ser.
In this second book in the internationally successful No-Waste Gardening series, learn how to recycle and repurpose your way to a successful, productive, and eco-friendly organic garden In No-Waste Organic Gardening, author Shawna Coronado guides you toward a more sustainable landscape with dozens of ti ps, tricks, and solutions that save you time and money--all while saving the planet, too A revision of Shawna's previous title, 101 Organic Gardening Hacks, this new book tackles waste-reducing gardening in a clever, accessible way. Learn how to: Upcycle household discards to grow seedlings Turn yard debris into "black gold" in a DIY compost bin Control pests with traps made from household discards Build a rain barrel from an old trash can Mix up your own potting soil to reduce plastic bag waste Protect spring plantings with repurposed jugs, jars, and containers Build a new raised bed with everyday items--no power tools required Plus, you'll find solutions to common garden problems and plenty of innovative and resourceful ways to reduce your outgoing waste. Conquering the increasingly important art of responsible gardening is a whole lot easier than you might think, with help from No-Waste Organic Gardening. For more advice on living waste-free, explore the first book in the No-Waste Gardening series, No-Waste Kitchen Gardening. ...Show more
$49.99
AUD
Category: Gardening
Featuring 20 gardens that showcase inspiring solutions to landscaping in limited spaces to maximum effect, this book displays elegant structured gardens, whimsical retreats, verandahs and balconies, potages brimming with edibles and subtropical hideaways. With more than 300 photographs that capture the essence of the gardens, landscaping features and plants used, this is a book that is both inspiring and practical. From a 1960's gem designed by famous architect Sir Miles Warren for his inner city apartment and office to a new rooftop garden and another planted with only edibles, this book shows a diversity of responses to spatial constraints. Many gardens have water features, most don't have lawns and a couple of gardeners have created little havens on the berms outside their homes. Extended captions, pull-out boxes and bullet-point solutions with lots of tips and plant suggestions from each gardener conveys information in an accessible manner. ...Show more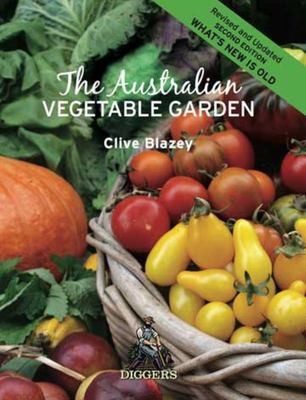 $33.99
AUD
Category: Gardening
In this fantastic book, completely revised and updated, you'll learn the secrets to growing your own fabulous, fresh produce using the gardener's inheritance-heirloom vegetables. Tastier, more diverse and producing higher yields than commercially grown varieties, these vegetables are the best to grow in any vegetable garden. Clive Blazey has collected practical information and expert advice on cultivation and growing tips so that you can get started growing your own totally edible garden from heirloom varieties. The Australian Vegetable Garden has four main sections covering all aspects of vegetable growing including: the best vegetables to grow for taste, ornamental value and self-sufficiency; cultivation basics; a directory of growing vegetables; and seed saving. Accompanied by colour photographs, charts and a climatic map of growing seasons throughout Australia, this book will be your only guide to growing your own vegetables, whether you have a large plot of land or only forty-two square meters. ...Show more
$39.95
AUD
Category: Gardening
The essential guide to the selection, cultivation and presentation of miniature trees and shrubs, with over 800 photographs The ancient art of creating perfectly formed miniature trees is clearly explained in this practical book. An expert introduction describes the best trees and shrubs to use and the importance of bonsai size, proportion and aesthetics. The art of displaying your bonsai is also examined, with advice on pots and containers, accessories and stands. Guidance is given on basic bonsai techniques, such as defoliating and wiring, and special how-to sequences show how to design 15 classic bonsai shapes from formal and informal upright to slanting and windswept. An invaluable visual directory of over 40 of the most suitable bonsai plants, as well as advice on seasonal care and maintenance, completes this informative manual. Written by one of the foremost bonsai specialists, the book features both portraits of excellent bonsai specimens and step-by-step sequences. ...Show more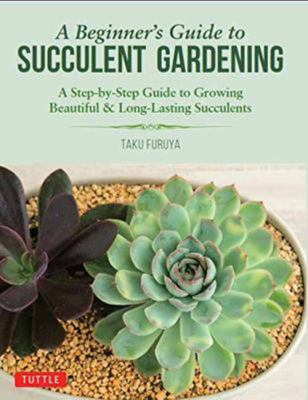 $22.99
AUD
Category: Gardening
Adored for their charming shapes and colors, respected for their resilience and adaptability, and just plain fun to have around--succulents are the hottest home gardening trend today. A Beginner's Guide to Succulent Gardening is a friendly guide to popular succulents, walking novices through all the bas ics, like: Choosing your succulents--from Hens and Chicks (Echeveria) to bristly flowering cactus varieties Mixing the right soils for your succulents and preparing the growing environment Easy potting and transplanting techniques Succulent care--including watering, fertilizing and providing the right amount of sun for each variety Understanding peak periods as well as seasonal traits and needs, so you can have a beautiful succulent garden year-round This book contains all sorts of helpful tips on what to look for when buying a plant, how to troubleshoot when your succulent shows signs of distress, how to trim the leaves and stems, and how to start new plants from cuttings. Clear diagrams and at-a-glance fact sheets for each variety, as well as inspirational photos of attractively and happily-housed succulents, fill the pages of this book. Now is the time to give succulents a try Let A Beginner's Guide to Succulent Gardening be your guide to get you started and grow your indoor garden one succulent at a time. ...Show more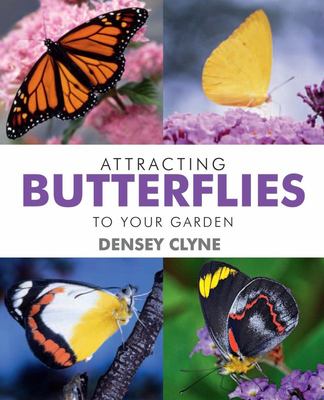 $12.99
AUD
$24.99
(48% off)
Category: Gardening
There are practical ways of turning any garden, large or small, formal or informal, country or suburban, into a butterfly garden. By carefully planning your planting, you can persuade these delightful creatures to take up residence with you. This edition includes new species and distribution maps.
$21.95
AUD
Category: Gardening
Outlines the basic areas of self-sufficiency. Growing your own fruit and vegetables, tea, herbs etc.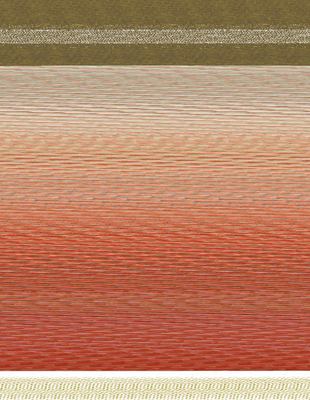 $22.99
AUD
Category: Gardening
Orchids have a reputation as the divas of the plant world: fussy, difficult-to-grow plants that - on top of all that - are prohibitively expensive. But there are plenty of orchids that anyone can grow. This title highlights the easiest, most fuss free varieties and includes tips on where to buy orchids and how to keep them in bloom. ...Show more