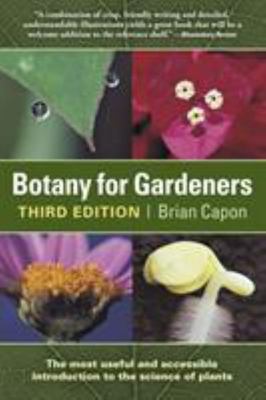 $29.99
AUD
Category: Gardens | Series: Science for Gardeners Ser.
For two decades readers around the world have been fascinated by Brian Capon's crystal-clear descriptions of how plants work. What happens inside a seed after it is planted? How do plants use each other - and animals - to survive? How do they reproduce, and how do they transform nutrients into growth? B otany for Gardeners is the most complete, compact and accessible introduction to the world of botany available. The new edition has been expanded with dazzling scanning electron microscope photographs and even more amazing facts about plants. Especially timely are new essays on food plants: what makes plants edible, the effects of climate change, and the role of genetic engineering. Whether it's the exotic behaviors of unusual seeds, the astounding weight-bearing capacity of the Victoria waterlily, or the ingenious existence of lichens, the third edition of Botany for Gardeners will be embraced by beginning gardeners and devoted plant-o-philes. ...Show more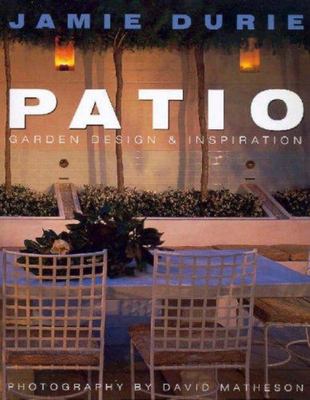 $20.00
AUD
$35.00
(42% off)
Category: Gardens
Colour photographs accompany a discussion of each design and all its elements - water, plants, lighting and more. Design and horticultural tips are included throughout.
$35.00
AUD
Category: Gardens
This book describes native bees generally and provides a complete guide to keeping Australian native stingless bees. It is richly illustrated with over 500 photos, drawings and charts to increase accessibility and aid learning. It is written by an expert who has spent his lifetime intimately engaged wit h these unique creatures. Keeping native stingless bees is a hot topic in Australia for commercial, environmental and recreational reasons. You can do something about the decline of pollinators by conserving native bees. Whether you keep a hive or two in your suburban garden, or want to use multiple hives on a commercial farm, this friendly guide has you covered. Bee biology, behaviour, nesting, social life and foraging; How to build your own native bee hive; How to transfer a bee colony to a hive box and propagate hives; All about sugarbag honey, including how to extract it from hives; Managing your hive; Identifying and dealing with pests; Using stingless bees for pollination - from small gardens to commercial crops; A complete list of Australia's stingless bee species, how to identify them, their characteristics, where they occur, and recommended hives; A readable summary of the latest research on native bees. ...Show more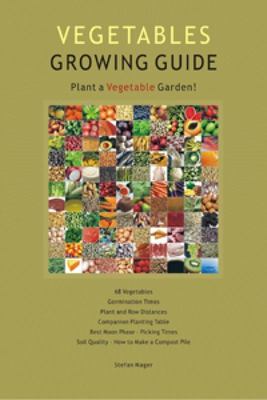 $12.00
AUD
Category: Gardens
THIS GUIDE introduces 68 delicious vegetables that can easily be grown to provide fresh and nutritious food from the home garden at little cost. Knowing what to grow, where and when will make the garden more productive and enjoyable. All the important information is provided in a format that even a novi ce gardener can follow effortlessly. In addition there are sections on Moon and companion planting, as well as on compost making and soil understanding.  Features: 8 x A4 pages, 68 vegetables, germination times, plant and row distances, companion planting, best moon phase, picking times, soil quality, how to make compost. ...Show more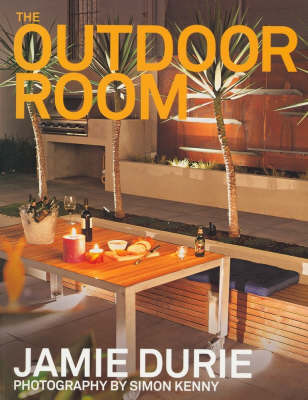 $20.00
AUD
$35.00
(42% off)
Category: Gardens
Covers various aspects of designing a garden - from walls, floors, and lights, to furnishings and water-features - accompanied by more than 200 full-colour photographs.
Community Gardens
by Penny Woodward; Pam Vardy; Peter Cundall (Foreword by); Stephanie Alexander (Foreword by)
$9.99
AUD
Category: Gardens
Revel in the richness and diversity of these inner-city community gardens. Includes:* many fascinating and unusual edible plants * simple, home-style recipes using the vegetables and herbs gathered from these gardens* tips for successful gardening, like pine needles for strawberries and chicken manure t o warm the soil Winner, 2007 Horticultural Media Award's Book Laurel for an outstanding original book by an Australian or New Zealand writer:A finalist together with Paul Bangay's The Enchanted Garden and Richard Aitkins' Botanical Riches, the judges wrote of the winner, Community Gardens, '... possibly the first book on any gardening topic that virtually had the judges in tears! [It is]... an inspiration to all and takes gardening back to its most important basics.' ...Show more
$20.00
AUD
$39.99
(49% off)
Category: Gardens
A gorgeous book featuring very best Australian country gardens, drawn from the pages of Australia's favourite magazine, Country Style. Join us as we visit some of Australia's most thoughtful and inspiring gardens - and meet the passionate people behind them - in this beautifully curated collection from the pages of Country Style. From a peony farm in Victoria's famed spa region to rambling homesteads with cascades of wisteria and a subalpine garden that glows gold each autumn, these gardens will have you dreaming of your own little plot of paradise. Featuring stunning photography, detailed stories and expert planting guides for every climate and season, this book is a true collector's edition. A delightful companion volume to COUNTRY STYLE HOMES.     ...Show more
$39.99
AUD
Category: Gardens
An inspirational and practical how-to guide for people keen to attract fauna into their garden: for their own enjoyment and as a contribution to the health and sustainability of the environment. In a world where suburban nature is declining and diversity is shrinking, Habitat is a practical guide for t hose of us who want to encourage insects, reptiles, frogs, birds and animals into our garden. Not only for our own enjoyment, but as a direct contribution to the health and sustainability of our local environment and wildlife. AB Bishop shows how to design, plant and maintain fauna-friendly landscapes, stressing the importance of understanding how all aspects of the backyard ecosystem are interlinked in order to create a truly authentic and effective habitat. This information-packed resource includes a detailed plant directory; information on what plants (native and exotic) suit what creatures and why; and advice on how to factor in the shelter, nesting, food and water requirements of different types of wildlife. A practical projects chapter features step-by-step instructions for soil testing; making compost tea; building and planting a frog pond; and constructing nesting boxes and insect hotels. ...Show more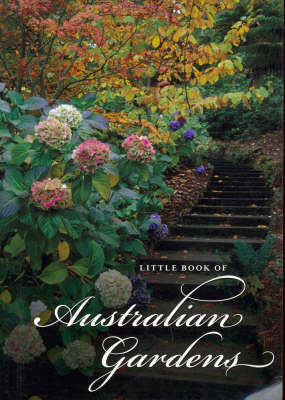 $5.00
AUD
$9.95
(49% off)
Category: Gardens | Series: Little Book Series
Trisha Dixon's superb photographs of Australian heritage gardens complement poetry from Judith Wright, Dorothea Mackellar, Les Murray and Banjo Paterson. Created from works held in the National Library of Australia's Pictures and Manuscript Collections, this new addition to the 'Little Book' series cele brates classic Australian traditions. ...Show more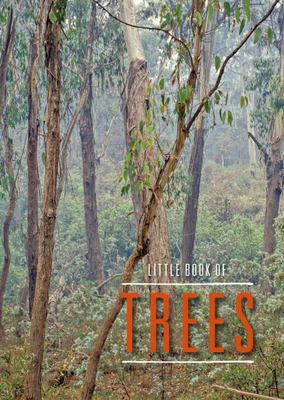 $5.00
AUD
$15.95
(68% off)
Category: Gardens | Series: Little Book
Trees can invoke strong emotions - love and sorrow, wonder at their grandness and great age, anger against their destruction, pleasure in their beauty and appreciation for their wood. Trees tell us about our history: the tree that was used as a prison, the Dig Tree marked by explorers Burke and Wills, t he Cazneaux tree that survived deforestation of the surrounding land. Little Book of Trees is a showcase of poetry and imagery from the National Library of Australia and the latest addition to the Little Books series. Enjoy this celebration of trees through the works of some of Australia's much-loved poets and artists, including Judith Wright, Jack Davis, David Campbell, Henry Lawson, Hans Heysen, Brett Whiteley, Wolfgang Sievers and Olive Cotton. ...Show more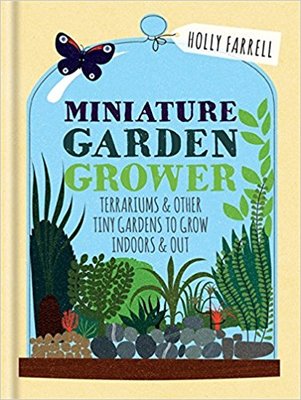 $12.99
AUD
Category: Gardens
This book from garden designer and writer Holly Farrell shows how to grow a variety of miniature gardens from scratch, using inexpensive, everyday equipment and materials. Projects include: one-pot gardens, terrariums, wildlife gardens, water gardens, herb gardens and vertical gardens. Heavily illustrat ed with diagrams and photographs, and packed with charts and tables, this book is a gardening book the whole family can enjoy. ...Show more
$59.99
AUD
Category: Gardens
Paul Bangay is renowned for the expansive and elegant gardens with classical lines and symmetrical plantings that he has created in Australia and all over the world. Yet gardens on this grand scale are not accessible to everyone. With more of us living in apartments, townhouses and terraces, our gardens are now being squeezed into small spaces such as balconies, courtyards, lightwells or rooftops - and this makes for challenging garden design. In Small Garden Design, Paul applies his 25 years of experience with gardens of all sizes to reveal how best to structure, design and choose plants for small spaces. Chapters on Balconies & Terraces, Rooftops, Inner City, Lightwells and Courtyards are lavishly illustrated with photos by Simon Griffiths and enhanced with lots of practical tips on plant types, paving, irrigation, soil, outdoor dining, lighting and making the space appear larger. In this accessible and practical book, Paul shows us 'how to make the most of the small space you have, and how to transform it into the paradise that we all aspire to'. ...Show more