$32.99
AUD
Category: Mind Body Spirit
A beautiful, intimate and inspiring investigation into how we can find and nurture within ourselves that essential quality of internal happiness - the 'light within' that Julia Baird calls 'phosphorescence' - which will sustain us even through the darkest times. Over the last decade, we have become bett er at knowing what brings us contentment, well-being and joy. We know, for example, that there are a few core truths to science of happiness. We know that being kind and altruistic makes us happy, that turning off devices, talking to people, forging relationships, living with meaning and delving into the concerns of others offer our best chance at achieving happiness. But how do we retain happiness? It often slips out of our hands as quickly as we find it. So, when we are exposed to, or learn, good things, how do we continue to burn with them? And more than that, when our world goes dark, when we're overwhelmed by illness or heartbreak, loss or pain, how do we survive, stay alive or even bloom? In the muck and grit of a daily existence full of disappointments and a disturbing lack of control over many of the things that matter most - finite relationships, fragile health, fraying economies, a planet in peril - how do we find, nurture and carry our own inner, living light - a light to ward off the darkness? Absorbing, achingly beautiful, inspiring and deeply moving, Julia Baird has written exactly the book we need for these times. ...Show more
$29.99
AUD
Category: Self Help
Women Don't Owe You Pretty tells you to love sex, hate sexism, protect your goddamn energy, life is short, dump them, and that you owe men nothing, least of all pretty. Florence's debut book explores all progressive corners of the feminist conversation; from insecurity projection and refusing to find c omfort in other women's flaws, to deciding whether to date or dump them, all the way through to unpacking the male gaze and how it shapes our identity. Women Don't Owe You Pretty is an accessible leap into feminism, for people at all stages of their journey who are seeking to reshape and transform the way they view themselves. In a world that tells women we're either not enough or too much, it's time we stop directing our anger and insecurities onto ourselves, and start fighting back to reshape the toxic structures of our patriarchal society. Florence's book will help you to tackle and challenge the limiting narrative you have been bombarded with your whole life, and determine feminism on your own terms. After all, you are the love of your own life.     ...Show more
$24.99
AUD
Category: Parenting
When we take risks with our kids, we teach them to be better adults. 50 Risks to Take With Your Kids teaches parents and carers how to nurture resilience in their kids as they learn to take their own risks. It may sound counterintuitive to say that the longer you let kids be kids, the better they will ' adult' in the future, but it's true. The more children are allowed to play in the mud, create games and find their own solutions to problems, the more they will thrive later in life. Written to combat a growing generation of kids who have not been given the room to learn and grow in their own time, 50 Risks to Take With Your Kids gives parents and careers an easy-to-use framework with simple, practical challenges for children aged up to 10 years old. In this book, you'll find risks that develop physical and social skills, responsibility and character. You'll also find some all-important parenting risks that will encourage you to step outside your comfort zone and think alittle differently about raising kids. Peppered with Daisy Turnbull Brown's own experiences in parenting, teaching and wellbeing, this warm and funny book is not about developmental KPIs, and it's certainly not about judgement. It's about nurturing independence and resilience, teaching kids to recognize and assess risks themselves, and readying them to take on life and all that it brings. And it's about having fun and connecting as a family along the way. ...Show more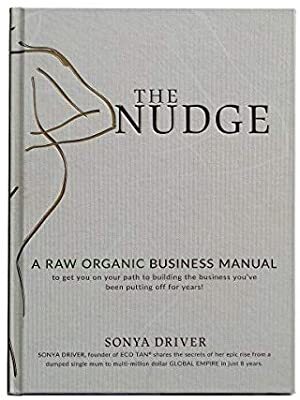 $19.95
AUD
Category: Self Help
A raw organic business manual to get you on your path to building the business you have been thinking about for years!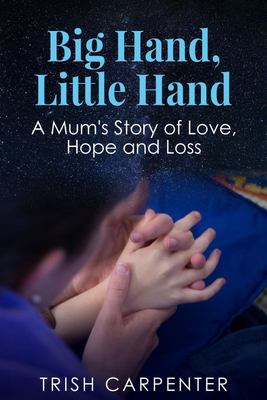 $29.95
AUD
Category: Death & Dying
The loss of a child is every parent's nightmare, and one that Trish Carpenter has lived through.In this raw and real tale, Trish shares her son Thomas' courageous fight with medulloblastoma, an aggressive childhood brain cancer. From the shocking diagnosis, to surgery and treatment, then came a new tria l put before this young boy...During surgery to remove his tumour, Thomas acquired a brain injury known as Posterior Fossa Syndrome. This presented an additional challenge for a family already on its knees. Thomas was suddenly unable to sit, speak, swallow or control any voluntary muscle in his body. He was back to square one as a seven-year-old boy and in for a long journey of rehabilitation.Trish found that she was in need of answers beyond doctor advice, looking for helpful information and wanting to hear from other parents' experiences. She didn't find what she was looking for and she became frustrated and confused about how she could best help her son.While never giving up hope, this little boy demonstrated courage, resilience and perseverancethroughout his gruelling 13-month battle with brain cancer. This is the story of a superhero. This is Thomas' story.It is gut-wrenching.It will make you laugh and cry.But?It will give you comfort.It will give you answers.It will give you an insight on what it takes to get through a family's biggest test. ...Show more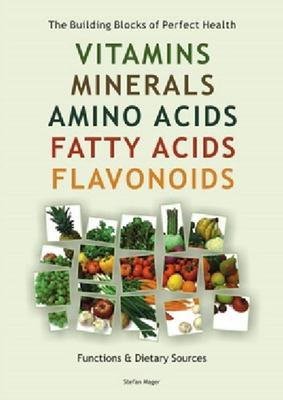 $12.00
AUD
Category: General Health
This new title will REPLACE our existing Vitamins, Homeopathy, Bach Flower Essences 3-in-one Guide. Vitamins, Minerals, Amino Acids, Fatty Acids and Flavonoids are the building blocks of perfect health. It is useful to have an understanding of their functions and their dietary sources.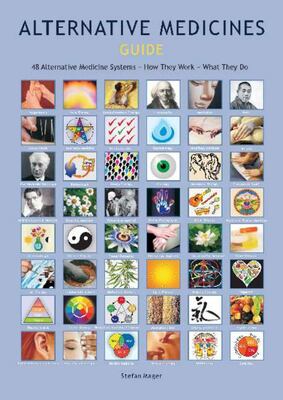 $12.00
AUD
Category: General Health | Series: Aracaria Guides Ser.
Alternative medicine includes a variety of healing practices that do not fall within the realm of conventional medicine. Many of these healing systems are based on historical and cultural traditions. The focus is on natural practices that aim to prevent disease or return the body to health with non-inva sive methods. Alternative medicines attempt to heal the body as a whole rather than exclusively focus and treat the symptoms of a disease. A growing number of traditionally trained physicians practice integrative medicine today. The use of alternative medicine in developed countries is significant and increasing. Complementary therapies are often used in palliative care or by practitioners attempting to manage chronic pain in patients. ...Show more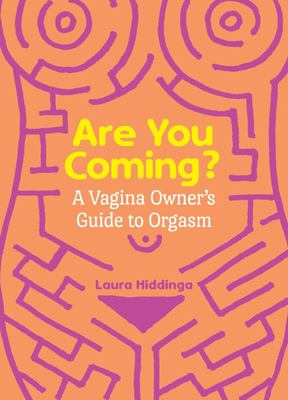 $26.99
AUD
Category: Relationships
It's time to address the 'orgasm gap': Studies show that only 65% of straight women reach climax during sex,compared to 95% of men. Regardless of orientation, the unfortunate truth is that, for those of us with vaginas, climaxing is anything but guaranteed. Never fear! Are You Coming? is here to help ev eryone with a vagina, straight or queer, who wants to take their sex life to the next level. In just 200 pages, it packs everything there is to know about: anatomy basics the thirteen types of orgasm how to talk about sex with your partner different positions and toys to try - and more!Plus, the text is sprinkled with 'quickie' tips, line drawings, and fun quotes from iconic celebrities and TV shows. We've been told that the art of female orgasm is elusive, but this peppy guide proves that it's easy! Or, at least, it can be. Are you coming? ...Show more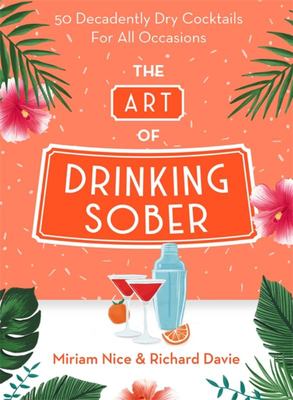 Art of Drinking Sober
by Miriam Nice; Richard Davie; Katy Alcock (Illustrator)
$24.99
AUD
Category: Self Help
Discover your new favourite tipple with this beautifully illustrated collection of 50 no-alcohol cocktails. Easy to make and delicious to drink, these cocktails are perfect for anyone looking to cut back on alcohol not enjoyment. From sweet and fruity flavours to spiced and smokey, bitter and aromatic to perfectly sour, there's something for everyone. Experience the excitement of no-alcohol drinks with recipes including: · CITRUS COSMO · NEW NEW YORK SOUR · DARK & STORMY SODA · SHERBET MARGARITA · ESPRESSO FAUX-TINI Whether you're a no-drinker, Dry January dabbler, mum-to-be or simply curious; this book will revolutionise the way you drink. ...Show more