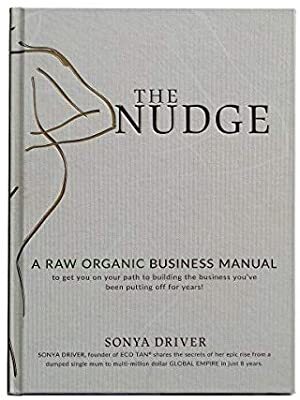 $19.95
AUD
Category: Self Help
A raw organic business manual to get you on your path to building the business you have been thinking about for years!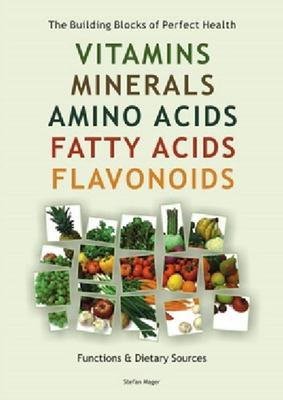 $12.00
AUD
Category: General Health
This new title will REPLACE our existing Vitamins, Homeopathy, Bach Flower Essences 3-in-one Guide. Vitamins, Minerals, Amino Acids, Fatty Acids and Flavonoids are the building blocks of perfect health. It is useful to have an understanding of their functions and their dietary sources.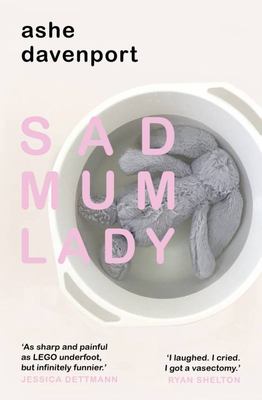 $29.99
AUD
Category: General Health
If David Sedaris and Sheila Heti had a baby... well, there'd be a lot to unpack there. But the ensuing stories would be brutal and hilarious and endlessly readable. And they'd look a bit like Sad Mum Lady.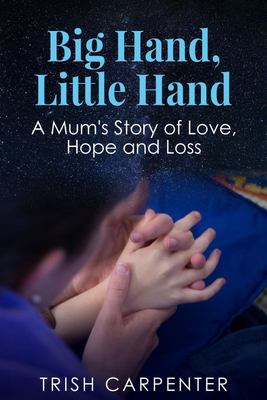 $29.95
AUD
Category: Death & Dying
The loss of a child is every parent's nightmare, and one that Trish Carpenter has lived through.In this raw and real tale, Trish shares her son Thomas' courageous fight with medulloblastoma, an aggressive childhood brain cancer. From the shocking diagnosis, to surgery and treatment, then came a new tria l put before this young boy...During surgery to remove his tumour, Thomas acquired a brain injury known as Posterior Fossa Syndrome. This presented an additional challenge for a family already on its knees. Thomas was suddenly unable to sit, speak, swallow or control any voluntary muscle in his body. He was back to square one as a seven-year-old boy and in for a long journey of rehabilitation.Trish found that she was in need of answers beyond doctor advice, looking for helpful information and wanting to hear from other parents' experiences. She didn't find what she was looking for and she became frustrated and confused about how she could best help her son.While never giving up hope, this little boy demonstrated courage, resilience and perseverancethroughout his gruelling 13-month battle with brain cancer. This is the story of a superhero. This is Thomas' story.It is gut-wrenching.It will make you laugh and cry.But?It will give you comfort.It will give you answers.It will give you an insight on what it takes to get through a family's biggest test. ...Show more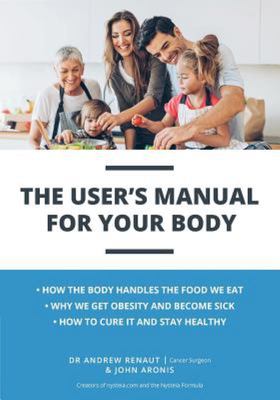 $27.95
AUD
Category: General Health
Your body is the most sophisticated thing in the Universe, and you should view it as your most treasured possession. But you did not arrive in this world with a user's manual that tells you how your body works, particularly in relation to the food you put into it, and what goes wrong when you do things differently to how you have evolved.Two thirds of western society are either overweight or suffering from obesity. This is a potent source of unhappiness, extending in many to anxiety, stress and clinical depression. But there's also a significantly increased risk of serious diseases such as cancer, heart attacks, strokes, Alzheimer's disease, arthritis and diabetes. If you contract any of these there's a very good chance you will die prematurely.Statistics show that what we are currently doing is clearly not working. And that's because people simply don't know or have been given the wrong information.The User's Manual For Your Body provides in simple terms everything you need to know. ...Show more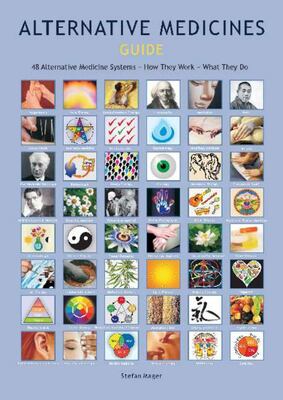 $12.00
AUD
Category: General Health | Series: Aracaria Guides Ser.
Alternative medicine includes a variety of healing practices that do not fall within the realm of conventional medicine. Many of these healing systems are based on historical and cultural traditions. The focus is on natural practices that aim to prevent disease or return the body to health with non-inva sive methods. Alternative medicines attempt to heal the body as a whole rather than exclusively focus and treat the symptoms of a disease. A growing number of traditionally trained physicians practice integrative medicine today. The use of alternative medicine in developed countries is significant and increasing. Complementary therapies are often used in palliative care or by practitioners attempting to manage chronic pain in patients. ...Show more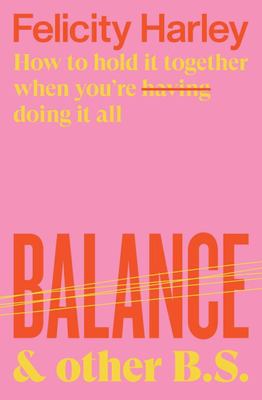 $29.99
AUD
Category: Self Help
When having it all becomes doing it all: a guide to mastering the mental load. Feeling overwhelmed is just part of the deal, right? *breathes into a paper bag*.' - Turia Pitt'The woman still shoulders the lion's share of all the other unpaid work required. She pays a high price for this . . .' - Jane C aroThere's never been a better time to be a woman - we can have it all! That's what feminism promised, didn't it?When Felicity Harley, founding editor of Women's Health magazine and whimn, felt really off kilter, she started talking to other women about their overwhelm. The floodgates opened. Turns out her girlfriends, colleagues and other mums at the school gate were also drowning in feminist guilt while trying to keep everything afloat; plagued by perfectionism, riddled with doubt, ruled by screens and hurtling towards burnout.As we juggle the roles of partner, boss, friend, mother and employee (plus a side hustle), balance has never been more crucial. We're obsessed with 'wellness', yet women's mental health and wellbeing are in decline.Using her own experiences, research and insights from leading Australian experts in health, sociology and feminism, and wisdom from smart women like Tanya Plibersek and Fifi Box, Felicity calls out the crap in 'cult wellness'. In her warm and inspiring way, she shows how you can cut through the B.S. to find clarity in the chaos, shed some of your mental load, and feel truly empowered in the middle of your wonderfully messy life. ...Show more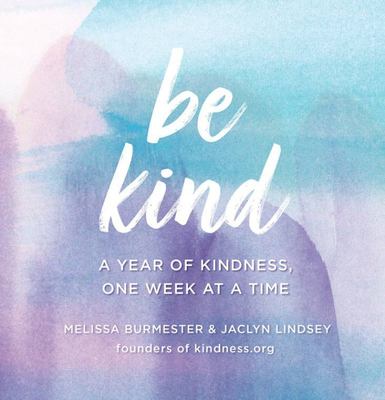 $24.99
AUD
Category: Self Help | Series: Everyday Inspiration Ser.
Produced in partnership with the nonprofit organization Kindness.org, Be Kind emboldens you to perform a simple and effective act of kindness every week for a year, benefiting others and yourself while deepening connections in your communities big and small. Each of the 52 weeks of kindness includes a d ose of inspiration (e.g. a quote from an influential person or an authentic personal gratitude letter); a fascinating stat or fact about kindness that has been researched by Kindlab (e.g. 72 percent of employees think it is important or very important for an employer to recognize kind acts in the workplace.); and a suggestion for an act of kindness to perform in one of the following areas: Kindness to self Kindness with kids Kindness toward those around you(service workers, people experiencing homelessness, etc.) Kindness as a group Kindness to the environment Kindness at work Cyber-kindness Fully illustrated, engaging, and inspiring, Be Kind will have you changing not only yourself and your communities, but also the world, one week at a time. Words of encouragement and inspiration from women around the world come together in the Everyday Inspiration series from Rock Point. Follow the journeys of hundreds of strong female leaders from past to present through thoughtful biographies and empowering quotes. The perfect gift for family and friends, these gorgeous hardcovers featuring foiled covers and full-color interiors bring these amazing words of wisdom to life. Other titles in the series include: Beautifully Said; Grit & Grace; Find Your Glow, Feed Your Soul; Choose Happy; and Hello Gorgeous ...Show more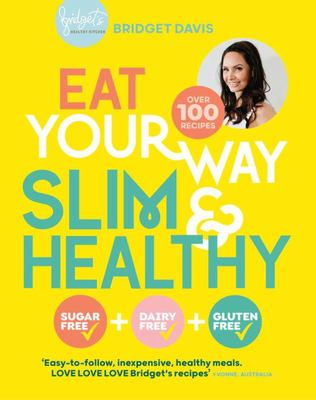 $35.00
AUD
Category: General Health
Say goodbye to brain fog, bloating, mood swings, tiredness and unhealthy weight with gluten-free, sugar-free, dairy-free recipes.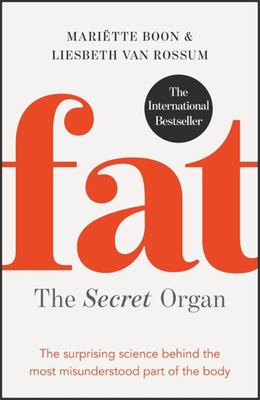 Fat: the Secret Organ
by Mariette Boon; Liesbeth van Rossum; Colleen Higgins (Translator)
$32.99
AUD
Category: Lifestyle
Everywhere we look, whether on TV or in a magazine, we're confronted with the same message. You need to be thinner, you need to be on a diet, you need to take so-called 'fat burning' supplements. But should this be accepted wisdom? What do we know about the fat that we would like to lose rather than emb race? No other organ - yes, fat is an organ - has so many prejudicial attitudes towards it with people having such limited knowledge about it. And that is completely unjustified as doctors and fat researchers Dr Mariëtte Boon and Professor Liesbeth van Rossum show in Fat: The Secret Organ. In this thorough and accessible book, these two scientists will talk about the latest research in this field of study. Did you know that: - fat generates important hormones? - fat can communicate with your brain? - fat is essential to staying alive? - the cause of excess fat often has nothing to do with too much food or too little exercise? - stress, genetic predisposition and hormonal disorders affect the fat in your body? - fat shaming has significant psychological effects? - a crash diet does not benefit you... This entertaining and informative book gives a fascinating and often surprising glimpse into the secret life of fat. ...Show more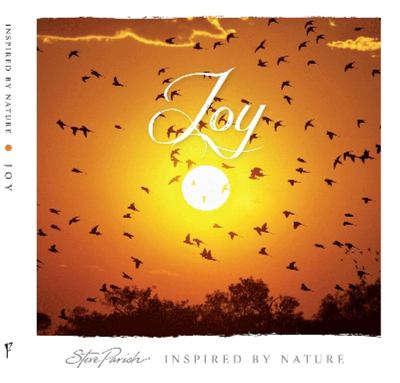 $4.95
AUD
Category: Self Help | Series: Inspired by Nature Ser.
The eight books in this series offer insights into creating a rich and fulfilling life connected to soul and nature. There is no handbook to life given to us when we enter this world. We are born into a diversity of life situations which we will accept or deny:
$29.99
AUD
Category: Family Health
A practical and humorous guide that takes the worst thing about being a woman and turns it into the best thing, by 'period preacher', cult folk singer and former sex education teacher.