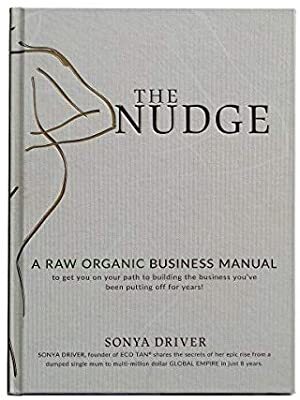 $19.95
AUD
Category: Self Help
A raw organic business manual to get you on your path to building the business you have been thinking about for years!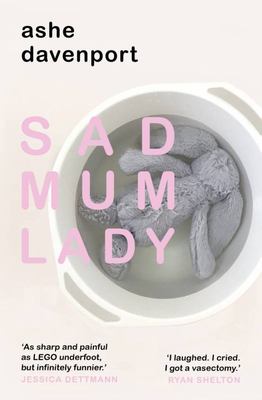 $29.99
AUD
Category: General Health
If David Sedaris and Sheila Heti had a baby... well, there'd be a lot to unpack there. But the ensuing stories would be brutal and hilarious and endlessly readable. And they'd look a bit like Sad Mum Lady. If people knew how bad this was,' I said to a friend two weeks after the birth, nipples flashing red like emergency lights under my dressing-gown, 'they would be sterilised on their thirteenth birthdays.'It sometimes feels like there's a rule for parents: if you're going to say anything mildly unhappy about parenting, you must also be at pains to stress that it is all worth it. What joy! What wonder! How lucky we are!But then there's the crying. And the body horror. The tearing and the leaking. And the crippling isolation. And the sleep deprivation. And somehow a dead rat in the cubbyhouse and the endless judgement of peers and neighbours and the internet. But fear not. Ashe Davenport is here. And she's not afraid to say it's fucked.Unapologetic and frank, Sad Mum Lady navigates the joys of motherhood in ways that will be familiar, hilarious and essential reading for parents and non-parents alike. Savage, true and deeply relatable - finally, a book that resists the sanitised, acceptable face of parenting. You might not feel better, but at least you'll feel less alone. ...Show more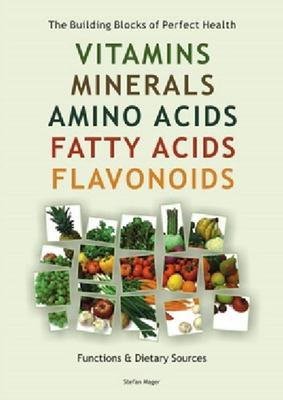 $12.00
AUD
Category: General Health
This new title will REPLACE our existing Vitamins, Homeopathy, Bach Flower Essences 3-in-one Guide. Vitamins, Minerals, Amino Acids, Fatty Acids and Flavonoids are the building blocks of perfect health. It is useful to have an understanding of their functions and their dietary sources.
$19.99
AUD
Category: Parenting
Back to Sleep is a reflection of Zoe Foster Blake's much-loved brand and profile, told with an authenticity and humour born of experience. Poor Finn is looking forward to drifting off to sleep in his cosy warm bed, when Mummy appears wanting a drink. Finn resettles her and has just fallen asleep, when h e's woken again . . . this time by Daddy, who's had a bad dream. And so it goes. Just when Finn has one parent back to sleep, the other wakes up! When will these two sleep through the night? A clever, playful, laugh-out-loud story that celebrates the ups and downs of family life. Kids and parents will enjoy sharing this gorgeous bedtime story.   ...Show more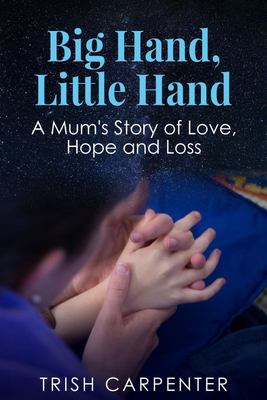 $29.95
AUD
Category: Death & Dying
The loss of a child is every parent's nightmare, and one that Trish Carpenter has lived through.In this raw and real tale, Trish shares her son Thomas' courageous fight with medulloblastoma, an aggressive childhood brain cancer. From the shocking diagnosis, to surgery and treatment, then came a new tria l put before this young boy...During surgery to remove his tumour, Thomas acquired a brain injury known as Posterior Fossa Syndrome. This presented an additional challenge for a family already on its knees. Thomas was suddenly unable to sit, speak, swallow or control any voluntary muscle in his body. He was back to square one as a seven-year-old boy and in for a long journey of rehabilitation.Trish found that she was in need of answers beyond doctor advice, looking for helpful information and wanting to hear from other parents' experiences. She didn't find what she was looking for and she became frustrated and confused about how she could best help her son.While never giving up hope, this little boy demonstrated courage, resilience and perseverancethroughout his gruelling 13-month battle with brain cancer. This is the story of a superhero. This is Thomas' story.It is gut-wrenching.It will make you laugh and cry.But?It will give you comfort.It will give you answers.It will give you an insight on what it takes to get through a family's biggest test. ...Show more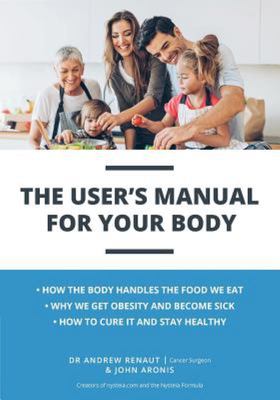 $27.95
AUD
Category: General Health
Your body is the most sophisticated thing in the Universe, and you should view it as your most treasured possession. But you did not arrive in this world with a user's manual that tells you how your body works, particularly in relation to the food you put into it, and what goes wrong when you do things differently to how you have evolved.Two thirds of western society are either overweight or suffering from obesity. This is a potent source of unhappiness, extending in many to anxiety, stress and clinical depression. But there's also a significantly increased risk of serious diseases such as cancer, heart attacks, strokes, Alzheimer's disease, arthritis and diabetes. If you contract any of these there's a very good chance you will die prematurely.Statistics show that what we are currently doing is clearly not working. And that's because people simply don't know or have been given the wrong information.The User's Manual For Your Body provides in simple terms everything you need to know. ...Show more
$32.99
AUD
Category: Mind Body Spirit
A beautiful, intimate and inspiring investigation into how we can find and nurture within ourselves that essential quality of internal happiness - the 'light within' that Julia Baird calls 'phosphorescence' - which will sustain us even through the darkest times. Over the last decade, we have become bet ter at knowing what brings us contentment, well-being and joy. We know, for example, that there are a few core truths to science of happiness. We know that being kind and altruistic makes us happy, that turning off devices, talking to people, forging relationships, living with meaning and delving into the concerns of others offer our best chance at achieving happiness. But how do we retain happiness? It often slips out of our hands as quickly as we find it. So, when we are exposed to, or learn, good things, how do we continue to burn with them?And more than that, when our world goes dark, when we're overwhelmed by illness or heartbreak, loss or pain, how do we survive, stay alive or even bloom? In the muck and grit of a daily existence full of disappointments and a disturbing lack of control over many of the things that matter most - finite relationships, fragile health, fraying economies, a planet in peril - how do we find, nurture and carry our own inner, living light - a light to ward off the darkness? Absorbing, achingly beautiful, inspiring and deeply moving, Julia Baird has written exactly the book we need for these times. ...Show more
The Space Between
by Zara McDonald; Michelle Andrews
$32.99
AUD
Category: Self Help
There's this weird gap in life that's fuelled by cheap tacos and even cheaper tequila – also known as our twenties. It's a specific limbo of being suspended between being a teenager and a Proper Adult, and though it's wildly confusing, often lonely, sometimes embarrassing and frequently daunting, there' s also a whole lot of magic to be found in the chaos. It's a time when we're finding our own voices, making up our own minds, cementing our relationships and starting to fulfil our big ambitions (or simply just working out what they are). Michelle Andrews and Zara McDonald, creators of the award-winning pop culture podcast Shameless, are two of the many twentysomething women trying to make sense of it all. They definitely don't have all the answers but they know that mapping out our place in the world is a little bit easier when we do it together. Brimming with wit and unflinching honesty, here are their stories and personal puzzles about life as twentysomethings: from heartbreak and mental health challenges to overcoming career setbacks and letting go of fear. (Not forgetting the deeper meaning behind the state of their fridges and why it's so damn good to ghost out of a friend's party.) Join Zara and Michelle as they navigate their journeys between the women they are now and who they want to be. You just might find tiny pieces of yourself in the space between the first page and the last. ...Show more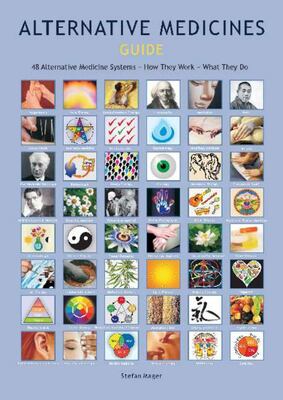 $12.00
AUD
Category: General Health | Series: Aracaria Guides Ser.
Alternative medicine includes a variety of healing practices that do not fall within the realm of conventional medicine. Many of these healing systems are based on historical and cultural traditions. The focus is on natural practices that aim to prevent disease or return the body to health with non-inva sive methods. Alternative medicines attempt to heal the body as a whole rather than exclusively focus and treat the symptoms of a disease. A growing number of traditionally trained physicians practice integrative medicine today. The use of alternative medicine in developed countries is significant and increasing. Complementary therapies are often used in palliative care or by practitioners attempting to manage chronic pain in patients. ...Show more
$35.00
AUD
Category: Self Help
In Bill Bailey's Remarkable Guide to Happiness, Bill explores the nature of happiness and ways to be, well, happy. Being Bill Bailey however, he does so in his own, remarkable, Bill Bailey way. From paddle-boarding down the Thames in a Santa hat, to wild swimming in a glacial river, Bill considers the e xhilaration of the outdoors, as well as the quieter pleasures of clearing out your moth-eaten grey t-shirts. He attempts to see beyond the mumbo-jumbo of the wellness industry and aims for the heart of real joy and contentment - and how we can all achieve it. This collection of funny, meditative and thoughtful essays seeks out simplicity and clarity as a corrective to the endless background noise of anxiety-inducing news chatter. Whether it's whooping aloud while cycling through a pine forest, putting pen to paper, or immersing yourself in music, Bill's guide to happiness is an antidote to the frenetic whirl of modern life. Fully illustrated with drawings by Bill himself, this is a wonderful gift of a book for anyone who needs a slice of comfort. ...Show more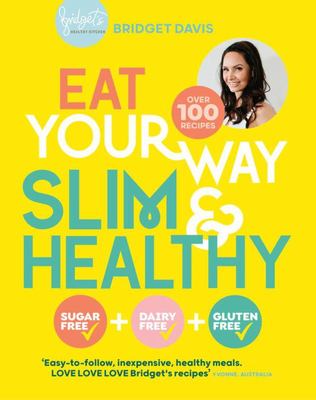 $35.00
AUD
Category: General Health
Say goodbye to brain fog, bloating, mood swings, tiredness and unhealthy weight with gluten-free, sugar-free, dairy-free recipes.  am reminded daily that health is wealth, so I feel like the richest person on earth. I want to help you feel this good …' - Bridget Davis, Bridget's Healthy KitchenWhen I s witched to sugar-free, gluten-free, dairy-free eating, my transformation was radical. I was in my forties, a wife and mother, and I lost 25kgs in just over 4 months with zero exercise and fell in love with life again.As a chef with over twenty years' experience, creating healthy recipes packed with deliciousness and flavour is my priority. I swap out all processed foods, dairy, sugar and gluten for fresh, healthier ingredients to create delicious recipes for every meal of the day. ...Show more
$34.99
AUD
Category: Parenting
For boys, adolescence can be a confusing minefield and parents can be bewildered as how to best guide their precious sons. Many parents wake one day to find that their beautiful little boys have grown into silent, withdrawn, sometimes angry and often unmotivated tweens and teens. Well-known Australian author, parenting and resilience educator, and 'boy champion' Maggie Dent, offers parents and guardians a compassionate and practical guidebook, packed with advice and ground-breaking techniques on how to stay calm and:- Communicate effectively and defuse conflict- 'Unstick' an unmotivated son- Teach them to cope with loss and failure, and how to recover- Help them foster healthy friendships and intimate relationships- Navigate technology and the digital world. From Boys to Men empowers parents with insight, tips and a common-sense approach to help all boys - and their families - thrive as they progress through adolescence, offering hope for their bright futures as happy, healthy men.Featuring a Foreword by Michael Gurian   ...Show more