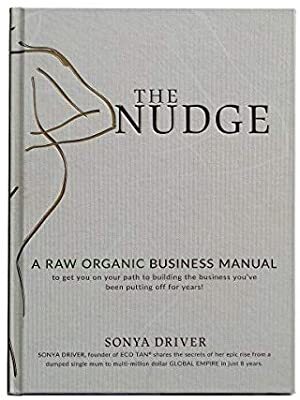 $19.95
AUD
Category: Self Help
A raw organic business manual to get you on your path to building the business you have been thinking about for years!
$32.99
AUD
Category: Mind Body Spirit
A beautiful, intimate and inspiring investigation into how we can find and nurture within ourselves that essential quality of internal happiness - the 'light within' that Julia Baird calls 'phosphorescence' - which will sustain us even through the darkest times. Over the last decade, we have become bett er at knowing what brings us contentment, well-being and joy. We know, for example, that there are a few core truths to science of happiness. We know that being kind and altruistic makes us happy, that turning off devices, talking to people, forging relationships, living with meaning and delving into the concerns of others offer our best chance at achieving happiness. But how do we retain happiness? It often slips out of our hands as quickly as we find it. So, when we are exposed to, or learn, good things, how do we continue to burn with them? And more than that, when our world goes dark, when we're overwhelmed by illness or heartbreak, loss or pain, how do we survive, stay alive or even bloom? In the muck and grit of a daily existence full of disappointments and a disturbing lack of control over many of the things that matter most - finite relationships, fragile health, fraying economies, a planet in peril - how do we find, nurture and carry our own inner, living light - a light to ward off the darkness? Absorbing, achingly beautiful, inspiring and deeply moving, Julia Baird has written exactly the book we need for these times. ...Show more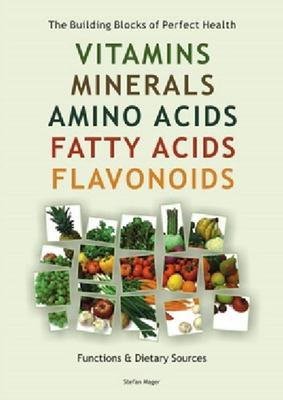 $12.00
AUD
Category: General Health
This new title will REPLACE our existing Vitamins, Homeopathy, Bach Flower Essences 3-in-one Guide. Vitamins, Minerals, Amino Acids, Fatty Acids and Flavonoids are the building blocks of perfect health. It is useful to have an understanding of their functions and their dietary sources.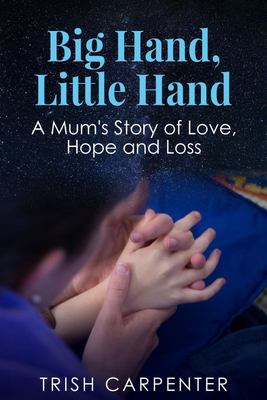 $29.95
AUD
Category: Death & Dying
The loss of a child is every parent's nightmare, and one that Trish Carpenter has lived through.In this raw and real tale, Trish shares her son Thomas' courageous fight with medulloblastoma, an aggressive childhood brain cancer. From the shocking diagnosis, to surgery and treatment, then came a new tria l put before this young boy...During surgery to remove his tumour, Thomas acquired a brain injury known as Posterior Fossa Syndrome. This presented an additional challenge for a family already on its knees. Thomas was suddenly unable to sit, speak, swallow or control any voluntary muscle in his body. He was back to square one as a seven-year-old boy and in for a long journey of rehabilitation.Trish found that she was in need of answers beyond doctor advice, looking for helpful information and wanting to hear from other parents' experiences. She didn't find what she was looking for and she became frustrated and confused about how she could best help her son.While never giving up hope, this little boy demonstrated courage, resilience and perseverancethroughout his gruelling 13-month battle with brain cancer. This is the story of a superhero. This is Thomas' story.It is gut-wrenching.It will make you laugh and cry.But?It will give you comfort.It will give you answers.It will give you an insight on what it takes to get through a family's biggest test. ...Show more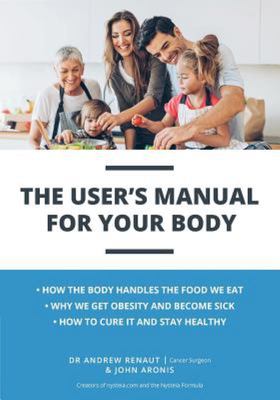 $27.95
AUD
Category: General Health
Your body is the most sophisticated thing in the Universe, and you should view it as your most treasured possession. But you did not arrive in this world with a user's manual that tells you how your body works, particularly in relation to the food you put into it, and what goes wrong when you do things differently to how you have evolved.Two thirds of western society are either overweight or suffering from obesity. This is a potent source of unhappiness, extending in many to anxiety, stress and clinical depression. But there's also a significantly increased risk of serious diseases such as cancer, heart attacks, strokes, Alzheimer's disease, arthritis and diabetes. If you contract any of these there's a very good chance you will die prematurely.Statistics show that what we are currently doing is clearly not working. And that's because people simply don't know or have been given the wrong information.The User's Manual For Your Body provides in simple terms everything you need to know. ...Show more
$35.00
AUD
Category: Self Help
In Bill Bailey's Remarkable Guide to Happiness, Bill explores the nature of happiness and ways to be, well, happy. Being Bill Bailey however, he does so in his own, remarkable, Bill Bailey way. From paddle-boarding down the Thames in a Santa hat, to wild swimming in a glacial river, Bill considers the e xhilaration of the outdoors, as well as the quieter pleasures of clearing out your moth-eaten grey t-shirts. He attempts to see beyond the mumbo-jumbo of the wellness industry and aims for the heart of real joy and contentment - and how we can all achieve it. This collection of funny, meditative and thoughtful essays seeks out simplicity and clarity as a corrective to the endless background noise of anxiety-inducing news chatter. Whether it's whooping aloud while cycling through a pine forest, putting pen to paper, or immersing yourself in music, Bill's guide to happiness is an antidote to the frenetic whirl of modern life. Fully illustrated with drawings by Bill himself, this is a wonderful gift of a book for anyone who needs a slice of comfort. ...Show more
$24.99
AUD
Category: Self Help
What a century of life experience can teach us about happiness, ambition, courage, love and how to make the most of the lives we've been given. How many people do you know grew up as a poor immigrant in America during the Great Depression, won a scholarship to Harvard Law School, landed on the beaches o f Normandy on D Day, were present at the liberation of concentration camps including Buchenwald, Mauthausen and Flossenburg, held leading Nazis to account at the Nuremberg trials and have fought for an International Criminal Court to hold war criminals to account the world over? Now you know one. Benjamin Ferencz turned 100 in 2020. In this extraordinary book, he shares his remarkable life story and the nine humble, compelling and life-affirming lessons he's learned along the way that we can all harness for ourselves. ...Show more
$29.99
AUD
Category: Self Help
Offering powerful insights, simple tips and helpful advice, A Quiet Mind is the key to achieving ease, finding balance and calm in a chaotic world.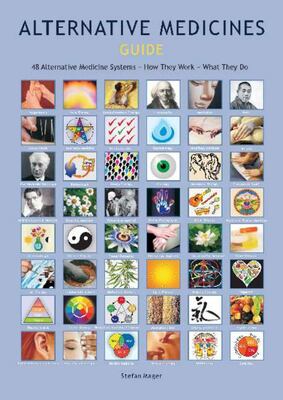 $12.00
AUD
Category: General Health | Series: Aracaria Guides Ser.
Alternative medicine includes a variety of healing practices that do not fall within the realm of conventional medicine. Many of these healing systems are based on historical and cultural traditions. The focus is on natural practices that aim to prevent disease or return the body to health with non-inva sive methods. Alternative medicines attempt to heal the body as a whole rather than exclusively focus and treat the symptoms of a disease. A growing number of traditionally trained physicians practice integrative medicine today. The use of alternative medicine in developed countries is significant and increasing. Complementary therapies are often used in palliative care or by practitioners attempting to manage chronic pain in patients. ...Show more
$32.99
AUD
Category: Self Help
Indigo Project psychologist Mary Hoang will teach you how to face your fears and anxieties and make meaning from loss and pain, to find your true purpose, meaning, and a life that resonates for you. Hidden in the folds of human life are the stories that most of us want to keep in the dark. The shit sto rms, our anxieties, the failed relationships, our sadness, our fears of the future, our psychological pain. Darkness is Golden is a commentary on the universal experience of 'darkness' that weighs on us all, and how those shadows can hold the answers we seek. It's an insightful guide on how to embrace the complexity of the mind when navigating emotions and relationships. Exploring themes of meaning, death, disconnection, vulnerability, forgiveness, identity and what it means to be human, Darkness is Golden is a gripping case for the strength that we all hold, the payoffs of going 'within' and the light that we hide in our shadows. Drawing on her years of psychological and therapeutic expertise, Mary Hoang will teach you how the tools of modern psychology, combined with age-old wisdom, provide you with the alchemy to turn darkness into gold; how to traverse, hopscotch, and shimmy with the web of your secrets, stories, and skeletons - to render purpose, meaning, and a life that resonates for you.   ...Show more