$34.99
AUD
Category: Queensland History
Fergus McMaster started with nothing and with his brothers built a sprawling pastoral empire in western Queensland.   Following his return from World War I, a chance meeting outside Cloncurry with Lieutenant Paul McGinness took him on a new path. With Lieutenant Hudson Fysh, the three men followed the young airmen's dream of establishing an airline. McMaster knew it was never going to be easy. Aviation was still very much in its infancy.   McMaster threw his whole weight behind the enterprise, scouring the length and breadth of the country drumming up support. As the founding chairman of QANTAS he guided the infant airline with a steady hand through its most turbulent and colourful years of establishment, internationalisation, WW2 and ultimately the government take-over.   Always intensely patriotic, he saw his role in QANTAS as a service to the nation and took little in the way of fees or salary. It is fitting in this centenary year of QANTAS to pay tribute to his legacy. ...Show more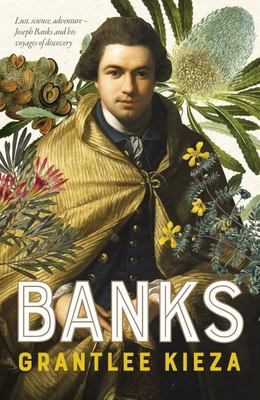 Banks
by Grantlee Kieza
$39.99
AUD
Category: Australian History
 Lust, science, adventure - Joseph Banks and his voyages of discovery - the extraordinary life of one of the world's most famous and notorious adventurers. Sir Joseph Banks was a man of passion whose influence spanned the globe. A fearless adventurer, his fascination with beautiful women was only trump ed by his obsession with the natural world and his lust for scientific knowledge. Fabulously wealthy, Banks was the driving force behind monumental voyages and scientific discoveries in Australia, New Zealand, the South Pacific, Europe, North America, South America, Asia, Africa and the Arctic. In 1768, as a galivanting young playboy, he joined Captain James Cook's Endeavour expedition to the South Pacific. Financing his own team of scientists and artists, Banks battled high seas, hailstorms, treacherous coral reefs and hostile locals to expand the world's knowledge of life on distant shores. He returned with thousands of specimens of plants and animals, generating enormous interest in Europe, while the racy accounts of his amorous adventures in Tahiti made him one of the most famous and notorious men in England. As the longest-serving president of Britain's Royal Society, Banks was perhaps the most important man in the scientific world for more than half a century. It was Banks, one of the first Europeans to set foot on Australia's east coast, who advised Britain to establish a remote penal settlement and strategic base at Botany Bay, and he eventually became the foremost expert on everything Australian. Early governors in the colony answered to him as he set about unleashing Australia's vast potential in agriculture and minerals. For decades, major British voyages of exploration around the globe only sailed with his backing. By award-winning bestselling writer Grantlee Kieza, Banks is a rich and rollicking biography of one of the most colourful and intriguing characters in the history of exploration. ...Show more
$22.99
AUD
Category: Australian History
Dark Emu argues for a reconsideration of the 'hunter-gatherer' tag for pre-colonial Aboriginal Australians and attempts to rebut the colonial myths that have worked to justify dispossession. Accomplished author Bruce Pascoe provides compelling evidence from the diaries of early explorers that suggests that systems of food production and land management have been blatantly understated in modern retellings of early Aboriginal history, and that a new look at Australia's past is required. ...Show more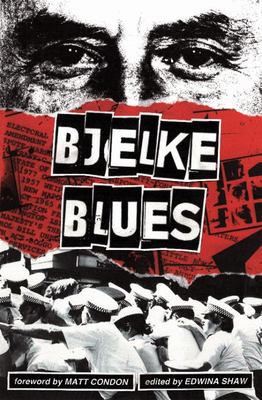 $25.00
AUD
Category: Queensland History
Anthology of short stories by various writers, telling some of the serious, silly, and surreal aspects of life in Queensland during the politically turbulent 1960s-80s.
$49.99
AUD
Category: Australian History
The epic story of the Boer War and Harry 'Breaker' Morant: drover, horseman, bush poet - murderer or hero? Most Australians have heard of the Boer War of 1899 to 1902 and of Harry 'Breaker' Morant, a figure who rivals Ned Kelly as an archetypal Australian folk hero. Born in England and emigrating to Qu eensland in 1883 in his early twenties, Morant was a charming but reckless man who established a reputation as a rider, polo player and writer. He submitted ballads to The Bulletin that were published under the name 'The Breaker' and counted Banjo Paterson as a friend. When appeals were made for horsemen to serve in the war in South Africa, Morant joined up, first with the South Australian Mounted Rifles and then with a South African irregular unit, the Bushveldt Carbineers. In September 1901 Morant and two other Australians, Lieutenants Peter Handcock and George Witton, were arrested for the murder of Boer prisoners. Morant and Handcock were court-martialled and executed in February 1902 as the Boer War was in its closing stages, but the debate over their convictions continues to this day. Does Breaker Morant deserve his iconic status? Who was Harry Morant? What events and passions led him to a conflict that was essentially an Imperial war, played out on a distant continent under a foreign flag? Was he a scapegoat for British war crimes or a criminal himself? With his trademark brilliant command of story, Peter FitzSimons unravels the many myths and fictions that surround the life of Harry Morant. The truths FitzSimons uncovers about 'The Breaker' and the part he played in the Boer War are astonishing - and, in the hands of this master storyteller, make compelling reading.           ...Show more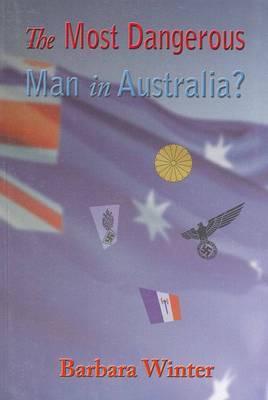 $32.95
AUD
Category: Australian History
Who was "the most dangerous man in Australia" in the years before World War II? Was it the geologist who obtained nickel and molybdenite to prolong the life of Krupp guns and help "our dear F hrer" to win the next war? Or perhaps the journalist who took Japanese money in return for persuading politician s that the peace-loving Japanese were no threat to Australia? Or the Vichy French Consul-General who urged the Japanese to seize New Caledonia, while he threatened the lives of Free French supporters in Australia? These are some of the intriguing characters to be found in this book. Judge for yourself who deserves the distinction! ...Show more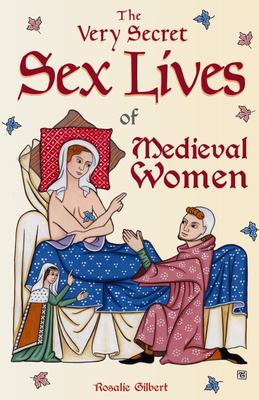 $32.99
AUD
Category: World History
What Was Sex Like for a Medieval Woman? An inside look at sexual practices in medieval times. Were medieval women slaves to their husband's desires, jealously secured in a chastity belt in his absence? Was sex a duty or could it be a pleasure? Did a woman have a say about her own female sexuality, body , and who did or didn't get up close and personal with it? No. And yes. It's complicated. Romance, courtship, and behind closed doors. The intimate lives of medieval women were as complex as for modern woman. They loved and lost, hoped and schemed, were lifted up and cast down. They were hopeful and lovelorn. Some had it forced upon them, others made aphrodisiacs and dressed for success. Some were chaste and some were lusty. Having sex was complicated. Not having sex, was even more so. Inside The Very Secret Sex Lives of Medieval Women, a fascinating book about life during medieval times, you will discover tantalizing true stories about medieval women and a myriad of historical facts. Learn about: The true experiences of women from all classes, including women who made history The dos and don'ts in the bedroom Sexy foods and how to have them All you need to know for your wedding night, and well as insider medical advice How to get pregnant (and how not to), and more Fans of The Time Traveller's Guide to Medieval England, Medieval Women and Terry Jonses's Medieval Lives will meet real women and hear their voices in The Very Secret Sex Lives of Medieval Women. ...Show more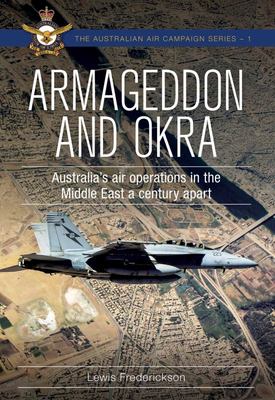 $19.99
AUD
Category: Post WW2 Military History | Series: Australian Air Campaign Ser.
The dispatch of an Ottoman Army by Australian-led Imperial air power in the Wadi Fara on 21 September 1918 occurred just five years after the advent of military aviation in Australia. In 1914, the fledgling Australian air service operated the flimsy Bristol Boxkite; four years later it was flying the fa r more advanced Bristol F2B Fighter. This leap forward represented a profound progress in technology that has typified the technical development of aviation, particularly in Australia ever since. Ironically, on 21 September 2014, 96 years after the events of the Wadi Fara, Australian squadrons were again deployed to the same part of the world where they would remain for more than three years on operations against extremist terrorism. Armageddon and OKRA contrasts these events, a century apart, in the context of the development of Australian air power. The book tracks the history where Australia has maintained a balanced air service compelling high technical, logistics and engineering standards, and effective training and command and control systems, for more than 100 years. These processes were as applicable a century ago as they are today. By examining these operational events, the author establishes the connection that access to the technology associated with air power is intrinsically linked to Australia's enduring foreign and defence policy - more so, that military power is a means to an end, and never an end unto itself. ...Show more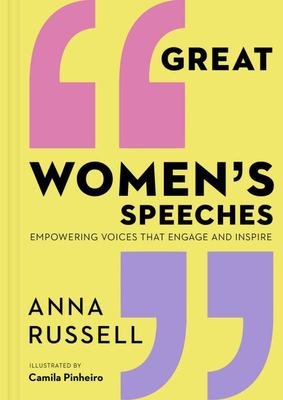 $19.99
AUD
Category: World History
Over 50 empowering speeches celebrating women in their own words through extracts and commissioned illustrations, spanning throughout history up to the modern day.
$34.99
AUD
Category: Australian History
I've lived in Sydney some thirty years. But I feel that the city I love is under genuine threat. Motorways, Mirrorglass, McMansions: this knock-down-rebuild mentality is everywhere. I get hundreds of emails, all the time, from people who are infuriated, or despairing, over what is happening to Sydney. A nd so, for the first time, I found myself making a secret little vow to the city - I will do what I can to protect you. For architect and writer Elizabeth Farrelly, Sydney was love at first sight. She has called the city home ever since. Moreover, as both city councillor and writer she has influenced and reported the shape of the city for over thirty years. Here, in her signature sharp, erudite and conversational style, she imparts a message that is part-lovesong, part-warning about the home city she adores, covering the history of Sydney's soaring civic buildings and unique public spaces, its present reality of housing crisis and near-continual development - including the human and urban impact of ongoing projects WestConnex, NorthConnex and the F6 Extension, the Powerhouse relocation, the Packer casino, the light rail relocation, the sale of heritage buildings like the Sirius for private apartments, and Darling Harbour - and laying down the gauntlet for its protection as a green, beautiful, affordable and accessible heritage city. ...Show more