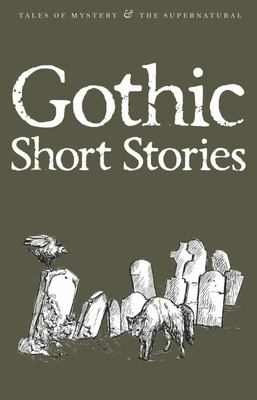 $12.95
AUD
Category: Horror | Series: Tales of Mystery & the Supernatural
Selected and Edited with an Introduction and Notes by David Blair, University of Kent at Canterbury. Late in the eighteenth century authors began to write 'Gothic' stories as a way of putting literature back in touch with the irrational, the supernatural and the bizarre, which had been neglected in the 'Age of Reason'. This superb new collection brings together stories from the earliest decades of Gothic writing with later 19th and early 20th century tales from the period in which Gothic diversified into the familiar forms of the ghost- and-horror-story. Work by writers such as Poe, Dickens, Hawthorne, Gaskell and M. R. James appears alongside that of anonymous writers from the start of the period and many lesser-known authors from Britain and America. Some of these stories, like the haunting 'The Lame Priest' are 'lost masterpieces' and several have never been anthologised before. Together they cover the spectrum of Gothic story-telling – tales of madness and violence, of shape-shifters and spectres, that express some of the deepest fears of the human mind – insanity, sexuality, death and the often terrible power of the past to catch up with the present. In a lively, authoritative introduction David Blair provides fresh insights and a detailed commentary on the stories' place in the complex traditions of Gothic writing in British and American literature. ...Show more
$18.99
AUD
Category: Horror
#1 New York Times bestselling author Stephen King's beloved novella, Rita Hayworth and Shawshank Redemption - the basis for the Best Picture Academy Award-nominee The Shawshank Redemption - about an unjustly imprisoned convict who seeks a strangely satisfying revenge, is now available for the first time as a standalone book. A mesmerizing tale of unjust imprisonment and offbeat escape, Rita Hayworth and Shawshank Redemption is one of Stephen King's most beloved and iconic stories, and it helped make Castle Rock a place readers would return to over and over again. Suspenseful, mysterious, and heart-wrenching, this iconic King novella, populated by a cast of unforgettable characters, is about a fiercely compelling convict named Andy Dufresne who is seeking his ultimate revenge. Originally published in 1982 in the collection Different Seasons (alongside "The Body," "Apt Pupil," and "The Breathing Method"), it was made into the film The Shawshank Redemption in 1994. Starring Morgan Freeman and Tim Robbins, this modern classic was nominated for seven Academy Awards, including Best Picture, is one of the most beloved films of all time and is IMDb's top-rated movie of all time. ...Show more
$24.99
AUD
Category: Horror
Miss Finch and Miss Swallow, cousins, have put their pasts behind them and settled into conventional country life. But when a mysterious foreigner, Theodore Cadmus - from Caldera, a Mediterranean island nobody has heard of - moves into the middle cottage, the safe monotony of their lives is shattered. The fates of the two cousins and Mr Cadmus, and those of Little Camborne and Caldera, become inextricably enmeshed. Long-hidden secrets and long-held grudges threaten to surface, drawing all into a vortex of subterfuge, theft, violence, mayhem ... and murder.   ...Show more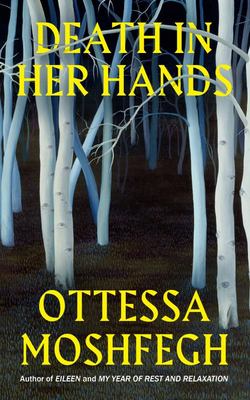 $29.99
AUD
Category: Horror
From the Booker-shortlisted author of Eileen, a novel of haunting metaphysical suspense While on her daily walk with her dog in the nearby woods, our protagonist comes across a note, handwritten and carefully pinned to the ground with stones. Her name was Magda. Nobody will ever know who killed her. It wasn't me. Here is her dead body. Shaky even on her best days, she is also alone, and new to this area, having moved here from her long-time home after the death of her husband, and now deeply alarmed. Her brooding about the note grows quickly into a full-blown obsession, as she explores multiple theories about who Magda was and how she met her fate. Her suppositions begin to find echoes in the real world, and the fog of mystery starts to form into a concrete and menacing shape. But is there either a more innocent explanation for all this, or a much more sinister one - one that strikes closer to home? In this triumphant blend of horror, suspense, and pitch-black comedy, we must decide whether the stories we tell ourselves guide us closer to the truth or keep us further from it.   ...Show more
$22.99
AUD
Category: Horror | Series: The\Shining Ser. | Reading Level: near fine
Soon to be a major motion picture starring Ewan McGregor! An epic war between good and evil, a gory, glorious story that will thrill the millions of hyper-devoted readers of The Shining and wildly satisfy anyone new to the territory of this icon in the King canon. Following a childhood haunted by terrif ying events at the Overlook Hotel, Danny Torrance has been drifting for decades. Finally, he settles into a job at a nursing home where he draws on his remnant 'shining' power to help people pass on. Then he meets Abra Stone, a young girl with the brightest 'shining' ever seen. But her gift is attracting a tribe of paranormals. They may look harmless, old and devoted to their Recreational Vehicles, but The True Knot live off the 'steam' that children like Abra produce. Now Dan must confront his old demons as he battles for Abra's soul and survival... ...Show more
$9.99
AUD
Category: Horror | Series: Collins Classics Ser.
In the most famous gothic horror story ever told, Shelley confronts the limitations of science, the nature of human cruelty and the pathway to forgiveness. Victor Frankensteinâe(tm)s monster is stitched together from the limbs of the dead, taken from âe~the dissecting room and the slaughter-houseâe(tm) . The result is a grotesque being who, rejected by his maker and starved of human companionship, sets out on a journey to seek his revenge. Begun when Mary Shelley was only eighteen years old and published two years later, this chilling tale of a young scientistâe(tm)s desire to create life âe" and the consequences of that creation âe" still resonate today. âe~The rain pattered dismally against the panes, and my candle was nearly burnt out, when, by the glimmer of the half-extinguished light, I saw the dull yellow eye of the creature openâe¦âe(tm) ...Show more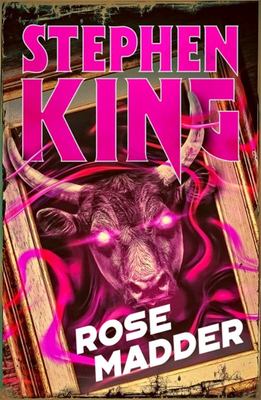 $22.99
AUD
Category: Horror
She's on the run. But he'll never let her go. Roused by a single drop of blood, Rosie Daniels wakes up to the chilling realisation that her husband is going to kill her. And she takes flight - with his credit card. Alone in a strange city, Rosie begins to build a new life: she meets Bill Steiner and s he finds an odd junk shop painting, 'Rose Madder', which strangely seems to want her as much as she wants it. But it's hard for Rosie not to keep looking over her shoulder. Rose-maddened and on the rampage, Norman is a corrupt cop with a dog's instinct for tracking people. And he's getting close. Rosie can feel how close he is getting . . . A brilliant, dark-hued fable of gender wars, a haunting love story, and a hold-your-breath triumph of suspense, ROSE MADDER is Stephen King at his electrifying best. ...Show more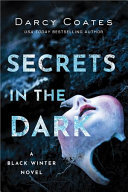 $27.99
AUD
Category: Horror | Series: Black Winter Ser.
Winterbourne Hall is not safe. Clare and Dorran scramble to secure the ancient building in an effort to protect themselves from the ravenous hollow ones, but that isn't their only concern.Somewhere far away, Beth is alive, but she's trapped, and her oxygen is running out. Hundreds of kilometers separate Clare from her sister. The land between them is infested with monsters, and the roads are a maze of dead ends. She knows she can't survive the trip by herself. But even with Dorran at her side, can she truly hope to face the winter stillness...and make it to her desperate sister before it's too late? ...Show more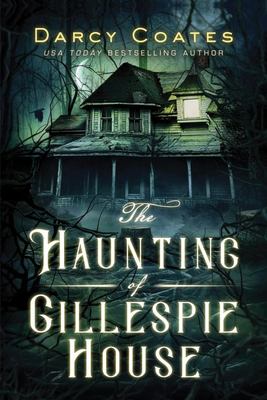 $27.99
AUD
Category: Horror
Some spirits linger... Elle is thrilled to spend a month minding the beautiful Gillespie property. Over an hour's drive from the nearest town, the aging mansion is ideal for someone seeking solitude. But as she explores her new home, Elle makes a startling discovery: there's a graveyard nestled deep in the woods, containing a generation of the house's residents...all who died the same year. Then thingsstart to go very wrong, very quickly. There are skittering noises inside the walls...slamming doors...whispers in the night...a locked room...and a horrifying mystery that wants to be solved. As she investigates further, Elle begins to unravel the property's dark and dangerous history. At its center is Jonathan Gillespie, a tyrannical cult leader and the house's original owner. And as Elle soon learns...just because he's dead, doesn't mean he's gone. Also By Darcy Coates: The Haunting of Ashburn House The Haunting of Blackwood House Craven Manor The House Next Door Voices in the Snow ...Show more
$22.99
AUD
Category: Horror
From #1 New York Times bestselling author Stephen King, the most riveting and unforgettable story of kids confronting evil since It. "This is King at his best" (The St. Louis Post-Dispatch).   In the middle of the night, in a house on a quiet street in suburban Minneapolis, intruders silently murder Luk e Ellis's parents and load him into a black SUV. The operation takes less than two minutes. Luke will wake up at The Institute, in a room that looks just like his own, except there's no window. And outside his door are other doors, behind which are other kids with special talents--telekinesis and telepathy--who got to this place the same way Luke did: Kalisha, Nick, George, Iris, and ten-year-old Avery Dixon. They are all in Front Half. Others, Luke learns, graduated to Back Half, "like the roach motel," Kalisha says. "You check in, but you don't check out."   In this most sinister of institutions, the director, Mrs. Sigsby, and her staff are ruthlessly dedicated to extracting from these children the force of their extranormal gifts. There are no scruples here. If you go along, you get tokens for the vending machines. If you don't, punishment is brutal. As each new victim disappears to Back Half, Luke becomes more and more desperate to get out and get help. But no one has ever escaped from the Institute.   As psychically terrifying as Firestarter, and with the spectacular kid power of It, The Institute "is another winner: creepy and touching and horrifyingly believable, all at once" (The Boston Globe). ...Show more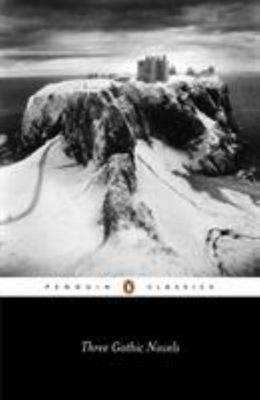 $27.99
AUD
Category: Horror
The Gothic novel, which flourished from about 1765 until 1825, revels in the horrible and the supernatural, in suspense and exotic settings. This volume, with its erudite introduction by Mario Praz, presents three of the most celebrated Gothic novels: "The Castle of Otranto", published pseudonymously in 1765, is one of the first of the genre and the most truly Gothic of the three. "Vathek" (1786), an oriental tale by an eccentric millionaire, exotically combines Gothic romanticism with the vivacity of The Arabian Nights and is a narrative tour de force. The story of "Frankenstein" (1818) and the monster he created is as spine-chilling today as it ever was; as in all Gothic novels, horror is the keynote. ...Show more