$45.00
AUD
Category: Indigenous Books
Loving Country is a book that inspires ultimate respect for Mother Earth and the role of her custodians. While readers are encouraged to discover the sacred country of Australia in an open-minded and sensitive manner, the intention of this book is to foster communication and understanding between all pe oples and country, to bring about a range of environmental and social changes. Co-authors Bruce Pascoe and Vicky Shukuroglou hope to empower communities to tell their own stories, and for people to honour them and the country from which they have grown. Beautifully designed, all of the writing and photography in Loving Country has been created in consultation with communities. From the ingenious fish traps at Brewarrina and the rivers that feed the Great Barrier Reef, to the love stories of Wiluna and the whale story of Margaret River, there is so much to celebrate and admire about the oldest continuing culture in the world. For those who want to do more than a whistle-stop tour of Australia, this book offers some keys to unlock and reveal the heart of this loving country. ...Show more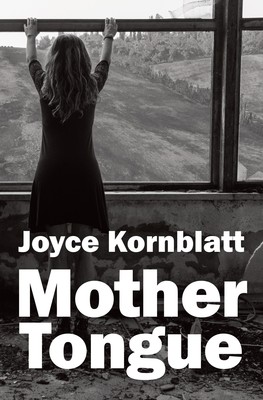 $29.95
AUD
Category: Indigenous Books
What does it mean when the identity out of which one builds a life turns out to be a lie? What is the impact on one's self and those one loves? Mother Tongue emerges from the fires of shocking loss, betrayal and grief-tested love.'Mother Tongue is a profound and moving novel that asks complex questions with such crystal clarity they seem simple. Are we formed by our genes? Our history? Or do we make ourselves? How do we lose each other? More importantly: how do we find each other?' — Sophie Cunningham'Mother Tongue is a tender and sensitive story about family secrets, loss and recovery from loss; a wise and lyrical meditation on the nature of love.' — Gail Jones ...Show more
$39.95
AUD
Category: Indigenous Books
Paddy Compass Namadbara, Portrait of a Western Arnhem Land Clever Man offers a unique perspective on the life and making of this Western Arnhem clever man or marrkidjbu.Born at the end of the 19th Century when the Western world had scarcely touched Arnhem Land, Paddy Compass Namadbara acted as a healer for his countrymen and became a powerful and revered leader. Using his clever abilities and wisdom to nurture his community, he enabled the community to deal with the cultural and social changes of the encroaching Western world. He achieved the reputation of being one of the most powerful and clever of traditional marrkidjbu described as 'a proper number one champion!'Based on stories told by people who had been helped, sometimes profoundly and in extraordinary ways by Paddy Compass, this unique biography looks at his life through the eyes of his Western Arnhem countrymen who witnessed his extraordinary abilities. Researcher Ian White encourages readers to give greater consideration to the reality of the extraordinary abilities of clever people such as Paddy Compass. ...Show more
$39.99
AUD
Category: Indigenous Books
A landmark history of Australia's first successful settler farming area, which was on the Hawkesbury-Nepean River. Award-winning historian Grace Karskens uncovers the everyday lives of ordinary people in the early colony, both Aboriginal and British.  

$39.95
AUD
Category: Indigenous Books
In the 1970s the run-down inner-city suburb of Redfern was a gathering place for Aboriginal intellectuals and ambitious young radicals. Having fled poverty and segregation in rural Australia in the 1950s and 60s, they set about fulfilling their vision – a new way of living, where Aboriginal people could control their own lives – politically, economically and culturally. Redfern: Aboriginal activism in the 1970s is the previously untold story of how they set about fulfilling their dreams. In a fast-paced burst of creativity and hard work, in just three years an Aboriginal health service, a housing cooperative, a legal service, a child care centre and a black theatre in Redfern were established. They had some support, and the promise of self-determination under the newly elected Whitlam's Labor government, but there was also abuse and discrimination. This is the story of how, with hard work, humour and vision, they prevailed to build organisations that have served as models for similar organisations all over Australia.'A timely and overdue study of one of the most exciting time periods in Aboriginal political history.' — Professor John Maynard'The 1960s gave protest a voice. By the early 70s, the Aboriginal voice had become very loud near the heart of Sydney, in Redfern. It was thrilling. I knew at the time that something important was happening, but until reading Johanna Perheentupa's Redfern, I didn't know how important.' — Bryan Brown, actor ...Show more
$34.99
AUD
Category: Indigenous Books
This stunning book is a biography and a generous sharing of Yorna's Culture and traditional beliefs. Explore the meaning of Country, Lalai ('Creation'), Wandjina, Woongudd (the 'Snake'), in the author's Country in the Kimberley region of Western Australia. Full of extraordinary images of the landscape, rock art, stone arrangements and the artist's paintings, Yornadaiyn Woolagoodja is a feast for anyone interested in this rich Cultural heritage. Special feature boxes on Joonba ('Corroborree'), Native Title, Permisson and Respect, Sugarbag, Ancestors' Bones, Collecting Turtle and many more.  ...Show more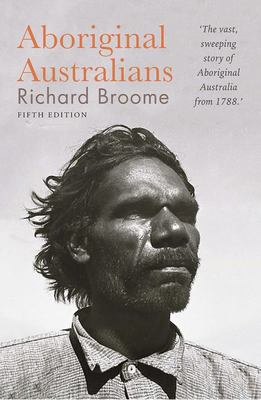 $39.99
AUD
Category: Indigenous Books
In the creation of any new society, there are winners and losers. So it was with Australia as it grew from a colonial outpost to an affluent society. Richard Broome tells the history of Australia from the standpoint of the original Australians: those who lost most in the early colonial struggle for powe r. Surveying over two centuries of Aboriginal-European encounters, he shows how white settlers steadily supplanted the original inhabitants, from the shining coasts to inland deserts, by sheer force of numbers, disease, technology, and violence. He also tells the story of Aboriginal survival through resistance and accommodation, and traces the continuing Aboriginal struggle to move from the margins of a settler society to a more central place in modern Australia. Broome's Aboriginal Australians has long been regarded as the most authoritative account of black-white relations in Australia. This fifth edition continues the story, covering the impact of the Northern Territory Intervention, the mining boom in remote Australia, the Uluru Statement, the resurgence of interest in traditional Aboriginal knowledge and culture, and the new generation of Aboriginal leaders. ...Show more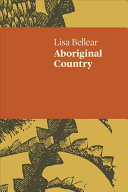 Aboriginal Country
by Lisa Bellear; Jen Jewel Brown (Editor)
$22.99
AUD
Category: Indigenous Books | Series: UWAP Poetry Ser.
Much of Lisa Bellear's poetry is politics made eloquent. In Aboriginal Country many poems seem to spark with frustrated energy over Australia's political crossed circuits regarding a treaty with our First Nations peoples - as promised by Prime Minister Hawke in 1988. Reading the title poem for the first time I was struck by its power. We are on Aboriginal Country in Australia. With subtle barbs she wakes us as to how the 'ownership' (via naming 'rights') of Australian public lands and monuments lauds absent white English royalty and 'intrepid god fearing discoverers'. Yet in her closing lines the poet transforms this potential for bitterness into a moment of hushed respect for country. - Jen Jewel Brown, Editor I am one of many Australians who never met Lisa Bellear, yet was shocked by her unexpected and tragic passing. These poems are her gift In this collection the poems resonate her warrior spirit, and the spirit of Aboriginal Country, as was her wish. " Ali Cobby Eckermann, Nunga poet and writer Lisa Bellear became a close friend when I studied and taught at Melbourne University from the mid-1990s. During that time she became renowned not only as a poet but also as a community photographer recording numerous events and people in the local Aboriginal community. Her sudden departure was a great shock to all who knew her, but she lives on in our memories because her poems and photographs are the powerful legacy she left us. - Dr Gary Foley, Associate Professor in History, Moondani Balluk, Victoria University ...Show more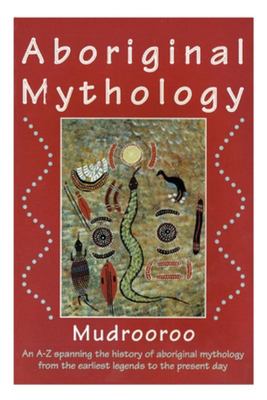 $24.95
AUD
Category: Indigenous Books
Aboriginals believe they have lived in Australia since the Dreamtime, the beginning of all creation, and archaeological evidence shows the land has been inhabited for tens of thousands of years. Over this time, Aboriginal culture has grown a rich variety of mythologies in hundreds of different languages . Their unifying feature is a shared belief that the whole universe is alive, that we belong to the land and must care for it.This book collates and explain the many fascinating elements of Aboriginal culture: the song circles and stories, artefacts, landmarks, characters and customs.From the author of Wild Cat Falling, Dr Wooreddy's Prescription for the Ending of the World, and Master of the Ghost Dreaming.An A-Z spanning the history of Aboriginal mythology from the earliest legends to the present day. ...Show more
$22.99
AUD
Category: Indigenous Books | Series: Aboriginal Library
A collection of stories exploring dreamtime myths through ancient images, such as the Rainbow Snake, the discovery of fire, and the first man and woman. Divided into three sections, The Great Father, Totemic Ancestors and Creation Myths, it seeks to provide an insight into Aboriginal culture.
$22.99
AUD
Category: Indigenous Books | Series: Aboriginal Library
Is Kangaroo an Aboriginal word? What does brolga mean? Many of the words Australians use every day have their origins in some of the hundreds of Aboriginal languages once spoken across the land. this book is a fascinating reference for anyone interested in knowing more about the original inhabitants of this vast continent. ...Show more