An Aboriginal Story: Dunbi the Owl
by Pamela Lofts (Compiled by); Daisy Utemorrah (As told by); Children Darby WA Staff (Illustrator)
$16.99
AUD
Category: Indigenous | Series: Aboriginal Story Ser.
This book is based on a story told by Daisy Utemorrah of the Worora people to Aboriginal children living in Derby, Western Australia. The illustrations are adapted from their paintings of her story. She said, "I used to live with my parents in a humpy house. My Grandmother, my aunties and even my Grandp a told me stories from the Dreamtime. I kept the stories till I was old enough to tell children. We want to share our stories with all children so they learn what Aborigines used to do." ...Show more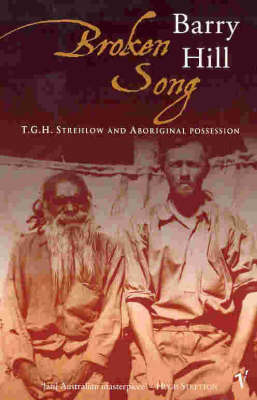 $34.99
AUD
Category: Indigenous
The biography of T. G. H. Strehlow and Aboriginal possession. 'A group of men… chanting with the enthusiasm that made them forget age & weakness & becoming young again in spirit…the rising and falling of the chant melody, like the breathing that gives us life – what an unforgettable scene!' Th us wrote T. G.H. Strehlow in 1935, as he began his life work, Songs of Central Australia, acclaimed as one of the great books of world literature. Prize-winning poet and historian, Barry Hill, with exclusive access to Strehlow's diaries, has written a major work about the troubled man who grew up on the Hermannsburg mission, became the first Patrol Officer of Central Australia, called himself the 'last of the Aranda', and compulsively collected secret-sacred objects and images. Broken Song straddles a century of Australian history, from the race wars on the frontier to the modern era of aboriginal land rights, tracking Strehlow's creative and tragic life in translation. ...Show more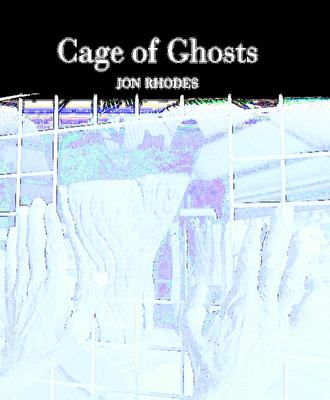 $45.00
AUD
Category: Indigenous Books
Cage of Ghosts is a landmark publication. In this richly illustrated and thought-provoking book, photographer and writer Jon Rhodes takes the reader on a search for reminders of the almost invisible Aboriginal presence in south-eastern Australia, where the impact of European settlement has been the most intense. Without making a conscious effort, it?s possible to travel all over this part of Australia, in contrast to the Centre, and never come across any significant Aboriginal places. Or to ever realise that, only a little over two centuries ago, hundreds of distinct tribes of hunter-gatherers had occupied this land for many thousands of years. Rhodes examines in vivid and fascinating detail the histories of an extraordinary cast of 19th and early 20th century ethnologists, antiquarians, surveyors, anthropologists and artefact collectors, who were obsessed with documenting Aboriginal culture. He takes up recording where these men left off, journeying from Sydney?s Eora rock engravings at Point Piper, Bondi, Allambie Heights and Mt. Ku-ring-gai; to ceremonially carved trees on a Kamilaroi bora ground near Collarenebri in north-western NSW; to the Djab wurrung paintings of Bunjil and his two dingoes in Victoria; and to the Ngunnawal scarred trees in the nation?s capital, Canberra. By intermingling these esoteric narratives with his personal observations, Jon Rhodes solves many of the intriguing puzzles he investigates, but raises the one big question yet to be answered? When will the fundamental truth of the 140-year-long Australian Frontier War finally be publicly acknowledged, and memorialised?   ...Show more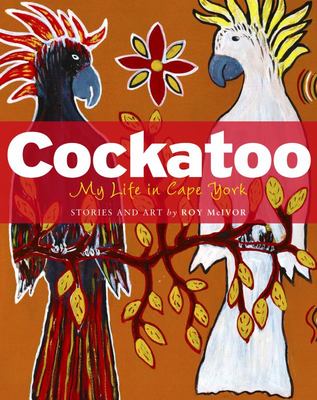 $24.95
AUD
Category: Indigenous Books
The exile of the Indigenous population of Hope Valley - in the coastal region of Cape York in far north Queensland - during World War II is a shameful yet seldom-told chapter in Indigenous Australian history. Roy McIvor was just 10 when he, his family and his community were rounded up by the military an d shipped 1500 km south to Woorabinda because of allegations that his people were collaborating with the Japanese under the guidance of German Lutheran Missionary George Heinrich Schwarz. Roy's community was deserted by the authorities and more than a third of them perished during their seven-year exile. They were decimated by disease amid rumours of deaths by lethal injections and medical experimentation. Cockatoo: My Life in Cape York is an inspirational story of how Roy and his people triumphed over the hardships to which they were subjected, and their eventual return to their country now known as Hope Vale. Throughout his life, art has been a guiding light. Today Roy is recognised as one of Cape York's leading Indigenous artists. ...Show more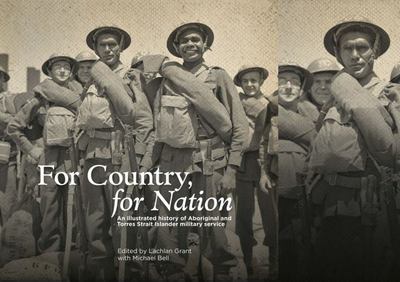 $39.99
AUD
Category: Indigenous
An illustrated history of Aboriginal and Torres Strait Islander military service. Warning: Aboriginal and Torres Strait Islander readers are advised that deceased people are represented throughout this publication. Aboriginal and Torres Strait Islander peoples have a long-standing tradition of fighting for Country, and they continue to serve with great honour in the Australian Defence Force. For Country, for Nation: an illustrated history of Aboriginal and Torres Strait Islander military service tells the story of Aboriginal and Torres Strait Islander peoples' service in the defence of Australia, dating back to before Federation. It includes service in all conflicts and operations in which the nation's military forces have been involved. Richly illustrated with over 230 images, For Country, for Nation uses artworks, photographs and objects from the Memorial's collection, combined with the voices of Indigenous men and women, to reveal their experiences of war. In doing so, For Country, for Nation considers why so many volunteered to serve when faced with entrenched discrimination in wider society. ...Show more

$12.99
AUD
Category: Indigenous Gifts | Series: Miniature Editions Ser.
Grow a stunning arrangement of beautiful flowers with the Grow Your Own Bouquet kit. It has everything you need including an expandable mini planter, peat pellet, and seeds for Pacific Beauty, Baby's Breath, and Zinnia, along with a 32-page illustrated book. Just add water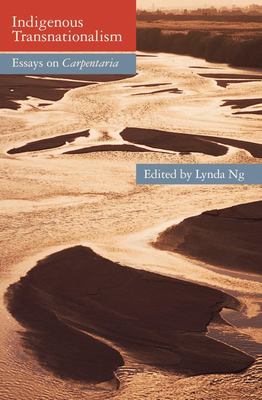 $35.00
AUD
Category: Indigenous
A magnificent celebration of Kunmanara Williams' life and art and the land rights movement in the Anangu Pitjantjatjara Yankunytjatjara (APY) lands of Central Australia.