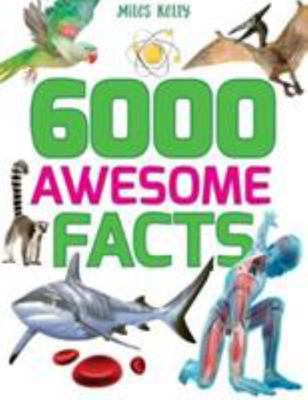 $19.95
AUD
Category: Non-Fiction
This fantastic reference resource covers a wide spectrum of subjects including Mammals, Human Body and Prehistoric Life. Subject panels with bulleted facts are accompanied by detailed illustrations, diagrams and photographs, while Did You Know panels provide scattered chunks of extraordinary information . ...Show more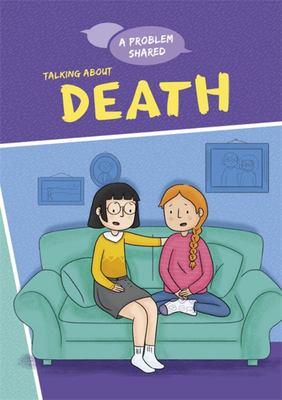 $19.99
AUD
Category: Non-Fiction | Series: A\Problem Shared Ser.
A positive and proactive book that helps you understand and cope with death.     There's two sides to every story. In Death, you will read two sides to the dilemmas, sticky situations or issues that children sometimes have to face at a difficult time in their lives. Encouraging you to put yourself in someone else's shoes to see why they have reacted in a certain way or said certain things will help you to understand why different point of view arise in the first place and why your perspective might cloud your judgement or stop other seeing your point of view.     It will help you to find ways to positively and proactively resolve situations, deal with your emotions and maybe even change your mind. Death tackles situations including: the loss of a grandparent, the loss of a sibling, the death of a parent and the death of a friend     The book includes top tips for dealing with your emotions and conflict resolution.     The A Problem Shared series looks at tricky situations and common problems from two sides. The books encourage the reader to not only speak out, but also to listen to what others have to say. Some of the core values of PSHE are empathy, mindfulness and engaging with debate and this series puts the reader firmly in the middle, allowing them to make up their own mind about the scenarios presented and to question their own initial assumptions or bias.     Perfect resources for students of PSHE at Key Stage 2 aged 9+, these books are also useful as opportunities for discussion topics in class or as role play situations. ...Show more
$19.99
AUD
Category: Non-Fiction | Series: Little People, Big Dreams
In this book from the critically acclaimed, multimillion-copy best-selling Little People, BIG DREAMS series, discover the life of Jean-Michel Basquiat, the graffiti street art movement pioneer. Jean-Michel was born in Brooklyn, New York, to a Puerto Rican mother and Haitian father. When he was eight and recovering from an accident in bed, his mother gave him a copy of Gray's Anatomy, which sparked his interest in the human form. As a teenager, he gained recognition as part of the graffito duo SAMO that spray-painted cryptic messages and images around the landscape of Manhattan's Lower East Side. He eventually made his way to the New York gallery scene and on to international acclaim. This moving book features stylish and quirky illustrations and extra facts at the back, including a biographical timeline with historical photos and a detailed profile of the brilliant artist's life. Little People, BIG DREAMS is a best-selling series of books and educational games that explore the lives of outstanding people, from designers and artists to scientists and activists. All of them achieved incredible things, yet each began life as a child with a dream. This empowering series offers inspiring messages to children of all ages. ...Show more
$39.99
AUD
Category: Non-Fiction
From lightning-wielding Zeus, the supreme Greek god, to protective Hathor, the Egyptian goddess of love - heroes, gods, and monsters are brought to life in these retellings of myths from around the world. Myths and Legendsis a children's book that invites you to explore all the well-known stories from G reek and Norse mythology, and a range of other cultures across more than 100 tales. Discover the fascinating myths of Anansi, the West African trickster god who takes the form of a spider; Changing Woman, the Navajo nature goddess who changes her dress with the seasons; or Tane, the Maori forest god who first brought death to the world. Read about ferocious, man-eating monsters such as the Minotaur and Fafnir the dragon, and the legendary heroes that fought them, like Theseus and Sigurd. Also included are the legends of Robin Hood, and of King Arthur and the Knights of the Round Table, epics such as the Mahabharata and Gilgamesh, and a host of tales from Aztec mythology and a range of other cultures. As well as offering the retellings themselves, Myths and Legends- A Children's Encyclopedia investigates the meanings of these primal stories, examining why these tales have stood the test of time over thousands of years. Themed features draw together elements that are common to myths from all over the world, such as shape-changers, mythical beasts, and magical weapons. Panels on modern retellings, such as China's The Monkey Kingand Marvel's Thor, help to show why these myths are still relevant to our lives today. ...Show more
$14.99
AUD
Category: Non-Fiction | Series: Extraordinary Lives
The man whose maths saved millions of lives. Alan Turing was a mathematician, scientist and codebreaker who helped defeat the Nazis in the Second World War with his incredible decoding of secret messages from enemy soldiers. Discover his life story in this beautifully illustrated book, from his childh ood as a quiet boy who loved maths, to becoming one of the most important scientists and codebreakers in history. Collect them all! Packed full of incredible stories, fantastic facts and dynamic illustrations, Extraordinary Lives shines a light on important modern and historical figures from all over the world. OUT NOW: The Extraordinary Life of Stephen Hawking The Extraordinary Life of Neil Armstrong The Extraordinary Life of Katherine Johnson COMING THIS YEAR: The Extraordinary Life of Greta Thunberg The Extraordinary Life of Amelia Earhart ...Show more
The Invisible Leash
by Patrice Karst; Joanne Lew-Vriethoff (Illustrator)
$24.99
AUD
Category: Non-Fiction | Series: The\Invisible String Ser.
Using the same simple but effective bonding concept from The Invisible String, which has been used for healing countless readers living with grief, The Invisible Leash illustrates the spiritual connection pet owners have with their animals. After Zach's dog, Jojo, dies, his friend Emily tries to comfor t him with the "best news ever": an invisible leash around our hearts connects everyone to their pets no matter where they are, on this Earth or somewhere beyond... Maybe they are even near right now. Zach is sceptical, saying he only believes in what he can see, but Emily lets him find his own way to eventually come to feel the comforting tug of the Invisible Leash. And once again, Zach can sleep peacefully. Accompanied by emotive and uplifting art by Joanne Lew-Vriethoff, Patrice Karst's gentle story celebrates the love, warmth, and joy that animals give us in this life and beyond, and is sure to become the new go-to book for children about pet loss. ...Show more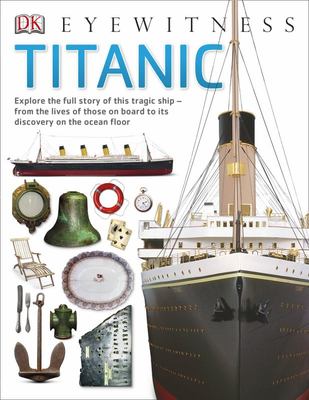 $14.99
AUD
Category: Architecture & Design | Series: Eyewitness
Eyewitness Titanic explains one of the most dramatic maritime disasters in history. Discover what happened to the Captain of the ship, how survivors were rescued and why the maiden voyage turned to tragedy. Eyewitness Titanic also includes a giant fold-out wall chart full of facts, perfect for bedrooms or classrooms. Packed with all the essential information from the previous edition Eyewitness Titanic is now more interactive and colourful than ever with new infographics, statistics, facts and timelines making the book more engaging and educational for your child. ...Show more
Australia's Amazing Dinosaurs
by Mike Ellott (Editor, Designed by); Lauren Smith (Editor)
$19.95
AUD
Category: Non-Fiction | Series: Australia's Amazing Animals Ser.
A guide to the dinosaurs Down Under, which ranged from ferocious carnivores to hebivorous behemoths. Meet Australia's most famous dinosaur species, and learn about the science behind palaeontology – from how we define dinosaurs to how we've started learning what colour they might have been! This is the second book in the 'Australia's Amazing' series, following the success of Australia's Amazing Whales and Dolphins. ...Show more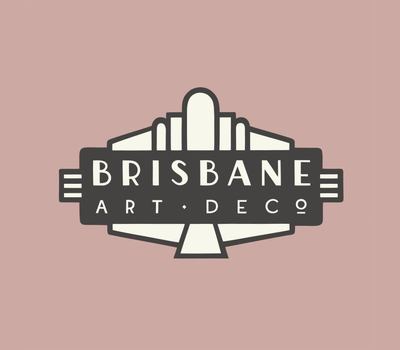 $34.95
AUD
Category: Architecture & Design
Our built heritage plays an important role in the ongoing story of our city. Modern cities such as Brisbane embraced Art Deco style in its architecture as it swept the world during the interwar period. From inner city landmarks such as the striking McWhirters department store to lesser-known gems furthe r afield like the streamlined Archerfield Airport administration building, Brisbane has a significant range of intriguing and beautiful Art Deco buildings.   This publication documents and celebrates a selection of our favourite residential and commercial examples. Written contributions from a range of authors are complemented by stunning modern photography and historic archive imagery, taking readers on a journey through this fascinating era. The articles not only describe the aesthetic and architectural features, but also delve into the associated social history.   Brisbane Art Deco: Stories of our Built Heritage is a charming and informative reference, and offers a colourful insight into Brisbane's built heritage and the life and times of this dynamic city. ...Show more
$14.99
AUD
Category: Non-Fiction
A highly readable introduction to the causes of extinction, the different types of extinction, and how relevant it is to the world today More than 999 of every 1,000 species that have ever lived on the planet have become extinct. As part of evolution, extinction of the old allows emergence of the new. I t is integral to the Earth's continually changing range and richness of life forms. This book discusses today's key issues, from biodiversity and conservation to the threat of human extinction, and explores the major extinction events of the past, explaining how scientists know all this. Throughout the book there are engaging extinction case studies from around the world showing, for example, how local extinctions such as the large blue butterfly can be reversed. Presenting the latest research in an accessible and engaging way, this is a complete introduction to an important and often complex subject. ...Show more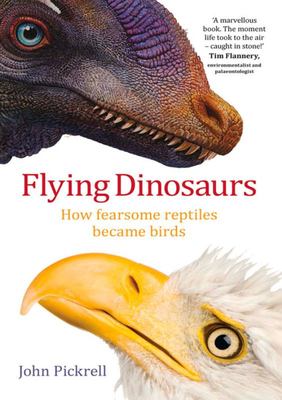 $29.99
AUD
Category: Non-Fiction
Dinosaurs didn't die out when an asteroid hit Earth 66 million years ago. Get ready to unthink what you thought you knew and journey into the deep, dark depths of the Jurassic. The discovery of the first feathered dinosaur in China in 1996 sent shockwaves through the palaeontological world. Were the fea thers part of a complex mating ritual, or a stepping stone in the evolution of flight? And just how closely related T. rex to a chicken Award-winning journalist John Pickrell reveals how dinosaurs developed flight and became the birds in our backyards. He delves into the latest discoveries in China, the US, Europe and uncovers a thriving black market in fossils and infighting between dinosaur hunters, plus the controversial plan to use a chicken to bring dinosaurs back from the dead. Take a look inside Flying Dinosaurs in this flip book sample, or see the author's website for more information. ...Show more
$17.99
AUD
Category: Indigenous
Since its publication in 1987, Sally Morgan's My Place has sold more than half a million copies in Australia, been translated and read all over the world, and been reprinted dozens of times. Sally's rich, zesty and moving work is perhaps the best loved biography of Aboriginal Australia ever written. My Place for Younger Readers is an abridged edition that retains all the charm and power of the original. ...Show more