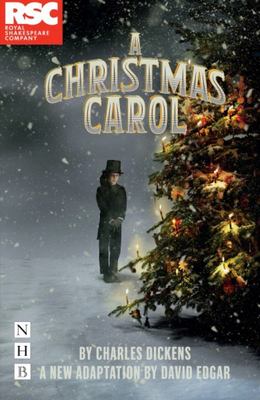 $23.99
AUD
Category: Plays | Series: NHB Modern Plays Ser.
A Christmas Carol is a novella by English author Charles Dickens, first published by Chapman & Hall on 19 December 1843. The story tells of sour and stingy Ebenezer Scrooge's ideological, ethical, and emotional transformation resulting from supernatural visits from Jacob Marley and the Ghosts of Chr istmas Past, Present, and Yet to Come. The novella met with instant success and critical acclaim. A Christmas carol was written and published in early Victorian era Britain, a period when there was both strong nostalgia for old Christmas traditions and an initiation of new practices such as Christmas trees and greeting cards. Dickens's sources for the tale appear to be many and varied but are principally the humiliating experiences of his childhood, his sympathy for the poor, and various Christmas stories and fairy tales. The tale has been viewed by critics as an indictment of 19th-century industrial capitalism. It has been credited with restoring the holiday to one of merriment and festivity in Britain and America after a period of sobriety and sombreness. A Christmas Carol remains popular, has never been out of print, and has been adapted to film, stage, opera, and other media multiple times. Charles Dickens' A Christmas Carol is the the christmas carol, telling the tale of Scrooge you will find out what is this christmas carol about. In the middle 19th century, a nostalgic interest in pre-Cromwell Christmas traditions swept Victorian England following the publications of Davies Gilbert's Some Ancient Christmas Carols (1822), William B. Sandys's Selection of Christmas Carols, Ancient and Modern (1833), and Thomas K. Hervey's The Book of Christmas (1837). That interest was further stimulated by Prince Albert, Queen Victoria's German-born husband, who popularized the German Christmas tree in Britain after their marriage in 1841, the first Christmas card in 1843, and a revival in carol singing. 6] 7] Hervey's study of Christmas customs attributed their passing to regrettable social change and the urbanization of England. Dickens' Carol was one of the greatest influences in rejuvenating the old Christmas traditions of England, but, while it brings to the reader images of light, joy, warmth and life, it also brings strong and unforgettable images of darkness, despair, coldness, sadness and death. Scrooge himself is the embodiment of winter, and, just as winter is followed by spring and the renewal of life, so too is Scrooge's cold, pinched heart restored to the innocent goodwill he had known in his childhood and youth. A Christmas Carol was published 27 years before the author's death. When Dickens died on June 9, 1870, his obituary in The New York Times said "He was incomparably the greatest novelist of his time." Dickens divides the book into five chapters, which he labels "staves", that is, song stanzas or verses, in keeping with the title of the book. He uses a similar device in his next two Christmas books, titling the four divisions of The Chimes, "quarters", after the quarter-hour tolling of clock chimes, and naming the parts of The Cricket on the Hearth "chirps". The tale begins on a "cold, bleak, biting" Christmas Eve exactly seven years after the death of Ebenezer Scrooge's business partner, Jacob Marley. Scrooge is established within the first stave as "a squeezing, wrenching, grasping, scraping, clutching, covetous, old sinner " who has no place in his life for kindness, compassion, charity or benevolence. He hates Christmas, calling it "humbug", refuses his nephew Fred's dinner invitation, and rudely turns away two gentlemen who seek a donation from him to provide a Christmas dinner for the Poor. His only "Christmas gift" is allowing his overworked, underpaid clerk Bob Cratchit Christmas Day off with pay - which he does only to keep with social custom, Scrooge considering it "a poor excuse for picking a man's pocket every twenty-fifth of December ". ...Show more
$18.95
AUD
Category: Plays
This collection of critical essays, CD and materials for educators and students, together with the play text BLURRED, explores the creative process of building a new performance with young people within the Australian theatre context. The common theme is leaving secondary school, an important rite of pa ssage. A CD, which comprises sounds and music for each scene, accompanies this text: "Blurred: Creating performance for young people (CD)" - CD 828.2 COL. ...Show more
$19.99
AUD
Category: Plays
Based on an original story by Rowling, Tiffany, and Thorne, the play "Harry Potter and the Curse Child" opened in London's West End in 2016 and will begin a run on Broadway in April 2018. This revised edition updates the "special rehearsal edition" with the conclusive and final dialogue from the play an d includes background information. ...Show more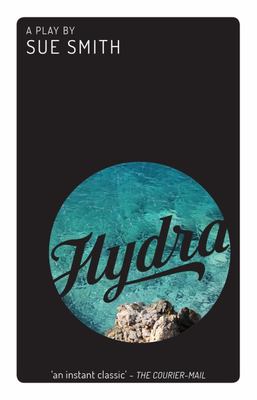 Hydra
by Sue Smith
$24.99
AUD
Category: Plays | Series: NewSouth Plays Ser.
Wild, passionate and ultimately tragic: the love story of Australia's famous literary couple, Charmian Clift and George Johnston, plays out on the idyllic Greek island of Hydra in the 1950s in this reimagining from award-winning playwright Sue Smith. Dedicating their lives to writing, the couple were fi gureheads of Hydra's bohemian community of artists and dreamers, which included Leonard Cohen, Sidney and Cynthia Nolan, Alan Moorehead and others. In Hydra, inspiration runs wild, as the couple pen works which will go on to be classics, including Charmain Clift's famed Sydney Morning Herald essays and George Johnson's Miles Franklin-winning classic My Brother Jack. And yet their lives were wrought with jealously, money woes, illness and alcoholism. Told from the perspective of their eldest son Martin, and weaving in text from their own writing, Hydra brings to these remarkable artists to life. ...Show more
$23.95
AUD
Category: Plays
A Congolese refugee getting by in the Australian suburbs, Isa has a background that seems unimaginable in his new country - a childhood as a boy soldier. Now, Isa's a brilliant boxer, but his most difficult opponent isn't in the ring - it's the terrors of his past. The powerful debut novel from acclaime d playwright Future D. Fidel. Isa Alaki is not from here. At ten years old, Isa's life in the Congolese city of Bukavu changed forever. The streets were burning. The town was mostly silent, like a ghost town, until the yelling started. At school, Isa knows he has to get home. The soldiers would be looking for his father. The sound of gunfire, the sharp smell of blood and the screams of his sister still echo in his head. Back then, he had a choice to make. Death or a gun. He picked up the gun and became a child soldier, forced to fight for the same forces that massacred his family. After years of horror, Isa escaped, and he is given a chance of freedom when he travels to Australia. He brings with him papers that grant him refugee status, the hope that he can find his brother, Moise, and the scars of a brutal war. Here, the fighting skills Moise taught him when he was a boy see Isa become a talented young boxer. He spends his days punching away the past, punching away the demons in his mind, literally trying to punch his way to a better life. His powerful left hook promises much, but the demons he is wrestling with have a power all their own. The question for Isa is ... will the past ever let him free? A moving debut novel that packs an emotional punch based on the critically acclaimed play by Future D. Fidel. 'Prize Fighter is a gripping read, as compelling as it is confronting. It is a testament to Fidel's craft and to the power of the human spirit.' - Books+Publishing ...Show more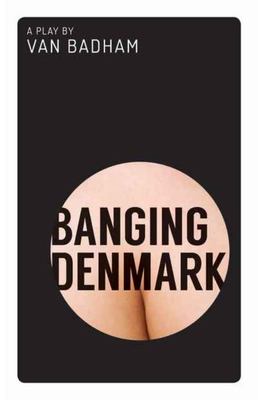 $24.99
AUD
Category: Plays | Series: NewSouth Plays Ser.
Ish Madigan is a feminist academic writing a thesis on computer games. Jake Newhouse is a full-time management consultant and part-time pickup artist. They're not exactly best friends. But when Jake's latest crush - a brilliant Danish librarian - doesn't respond to his usual seduction techniques, he kno ws he needs help. Jake asks Ish to coach him in feminist-friendly flirtation. He'll pay. And Ish needs the money. So, what's stopping her? Oh, you know, just ethics, morals and every fibre of her being. Banging Denmark is a swinging satire on the men who claim to understand the 'female mind' and the online culture that inspires them. ...Show more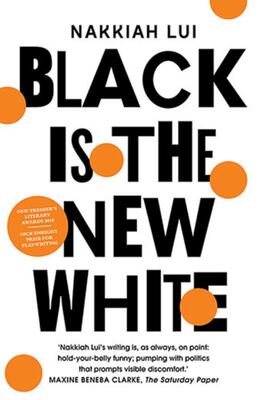 $24.99
AUD
Category: Plays
The smash-hit play, in print for the first time with a forward and notes from multitalented playwright, writer, commentator and actor Nakkiah Lui. Winner of the Nick Enright Prize for Playwriting, NSW Premier's Awards
$24.99
AUD
Category: Plays | Series: Penguin Modern Classics Ser.
A Southern family meet to celebrate 'Big Daddy' Pollit's birthday- Gooper with his wife and children, his brother Brick - an ageing, broken football star - and his wife Maggie. But as the party unfolds the facade of a happy family gathering is fractured by sexual frustration, repressed love, and greed i n the light of their father's impending death. This Student Edition provides an extensive introduction and notes by Philip Kolin, a world authority on Williams. The introduction includes a chronology of Williams' life and times, a summary of the plot, commentary on the characters, themes, language and context, and a production history of the play. Together with questions for further study and notes on words and phrases from the text, this is the essential edition of the play for students of literature and drama. Since being made into a classic Hollywood film starring Paul Newman and Elizabeth Taylor, Cat on a Hot Tin Roof has become one of Tennessee Williams' most celebrated plays. ...Show more
$39.99
AUD
Category: Plays | Reading Level: Teen - Grade 7-9, Age 12-14
J.K. Rowling invites you to explore a new era of the Wizarding World . . . When Magizoologist Newt Scamander arrives in New York, he intends his stay to be just a brief stopover. However, when his magical case is misplaced and some of Newt's fantastic beasts escape, it spells trouble for everyone . . . Inspired by the original Hogwart's textbook by Newt Scamander, Fantastic Beasts and Where to Find Them: The Original screenplay marks the screenwriting debut of J.K. Rowling, author of the beloved and internationally bestselling Harry Potter books. A feat of imagination and featuring a cast of remarkable characters and magical creatures, this is epic adventure-packed storytelling at its very best. Whether an existing fan or new to the wizarding world, this is a perfect addition for any film lover or reader's bookshelf. ...Show more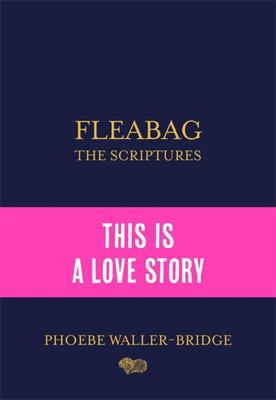 $39.99
AUD
Category: Scripts
The complete Fleabag. Every Word. Every Side-eye. Every Fox. Order your own sacred text: Fleabag: The Scriptures includes new writing from Phoebe Waller-Bridge alongside the filming scripts and the never-before-seen stage directions from the Emmy and BAFTA winning series.