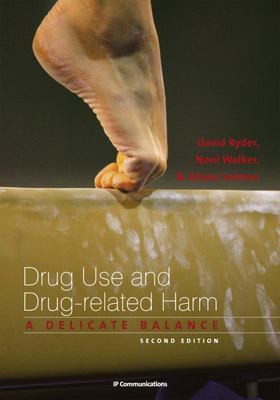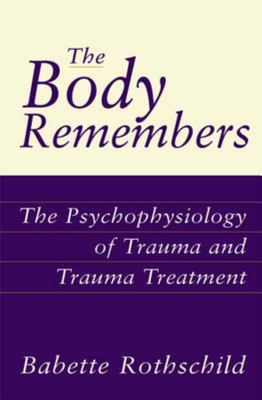 $57.95
AUD
Category: Psychology | Series: Professional Bks.
Traumatised people hold a memory of that trauma in their brains and bodies. This is the first book to link this phenomenon of somatic memory and the impact of trauma on the body. Reducing the chasm between scentific theory and clinical practice, Rothschild presents techniques for addressing the memory i n the body. ...Show more
$35.00
AUD
Category: Psychology
From Victim to Offender provides unique insights into the problem of child sexual abuse, from people who were child victims and became offenders. Their stories reveal the vulnerability of boys to paedophiles and pederasts. They show how early sexualisation affects and damages their sexual developmen t, their relationships and adult lives. From Victim to Offend reveals the inadequacy of present-day child protection education for the protection of boys. It emphasises the need for well advertised and readily available treatment facilities for offenders and the importance of assessment and treatment programmes in prison systems. ...Show more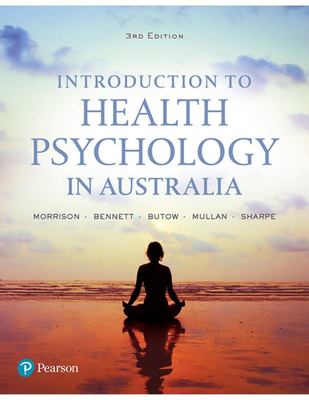 $124.20
AUD
$141.95
(12% off)
Category: Psychology
This text provides a comprehensive and balanced coverage of health psychology from an Australian and international perspective. With coverage across all mainstream health topics with analyses and evaluations of contemporary issues, the authors present issues then introduce theory and research evidence to assess relevant interventions. In addition to the original European focus, the authors believed a comprehensive Australian-focused textbook was required. The vast rural and regional areas, indigenous populations, and the high immigrant population, all present particular challenges to our health system that are important to understand and address. The overall aim of this text is to provide a comprehensive Australian textbook which is firmly grounded in both theory and empirical evidence, with sufficient breadth of material for introductory students, but also sufficient research depth to benefit final-year students or those conducting a health psychology project. ...Show more
$32.99
AUD
Category: Psychology
The mental wellbeing of children and adults is shockingly poor. Marc Brackett, author of Permission to Feel, knows why. And he knows what we can do. Marc Brackett is a professor in Yale University's Child Study Center and founding director of the Yale Center for Emotional Intelligence. In his 25 years as an emotion scientist, he has developed a remarkably effective plan to improve the lives of children and adults - a blueprint for understanding our emotions and using them wisely so that they help, rather than hinder, our success and well-being. The core of his approach is a legacy from his childhood, from an astute uncle who gave him permission to feel. He was the first adult who managed to see Marc, listen to him, and recognize the suffering, bullying, and abuse he'd endured. And that was the beginning of Marc's awareness that what he was going through was temporary. He wasn't alone, he wasn't stuck on a timeline, and he wasn't "wrong" to feel scared, isolated, and angry. Now, best of all, he could do something about it. In the decades since, Marc has led large research teams and raised tens of millions of dollars to investigate the roots of emotional well being. His prescription for healthy children (and their parents, teachers, and schools) is a system called RULER, a high-impact and fast-effect approach to understanding and mastering emotions that has already transformed the thousands of schools that have adopted it. RULER has been proven to reduce stress and burnout, improve school climate, and enhance academic achievement. This book is the culmination of Marc's development of RULER and his way to share the strategies and skills with readers around the world. It is tested, and it works. This book combines rigour, science, passion and inspiration in equal parts. Too many children and adults are suffering; they are ashamed of their feelings and emotionally unskilled, but they don't have to be. Marc Brackett's life mission is to reverse this course, and this book can show you how. ...Show more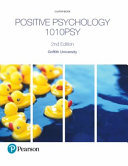 $76.95
AUD
$87.95
(12% off)
Category: Psychology
This custom edition is published for Griffith University. It is compiled from selected chapters taken from Positive Psychology.
Psychology 3rd Edition The Science of Mind and Behaviour
by Emily Castell (As told to); Simon Boag (As told to); Mark Edwards (As told to); Darren Garvey (As told to); Mark Kohler (As told to); Andrew Lewis (As told to); Kimberley Norris (As told to); Con Stough (As told to); Marianna Szabo (As told to); Michael W. Passer; Ronald E. Smith; Sarah Cowie (As told to); Charini Gunaratne (As told to); Nicholas Harris (As told to); Jacqui Macdonald (As told to); Natalie Morrison (As told to); Carolyn Wilshire (As told to); Jeroen van Boxtel (As told to); Felicity Allen (As told to)
$122.44
AUD
$139.94
(12% off)
Category: Psychology
The third edition of Psychology: The science of mind and behaviour provides an authoritative and highly-regarded introduction to this fascinating topic. Although many approaches to the study of Psychology are presented in this text, the emphasis is on the biopsychosocial model. This serves as an underly ing commonality to the examination of each topic, giving direction to students at the beginning of their studies in this well-researched field.  Written by a team of Australian and New Zealand-based academics, each a subject matter expert, this edition contains updated case studies and a brand new feature, In the News, presenting interesting topics in Psychology. Additional local and global cases explore cross-cultural and Indigenous psychology, and probing questions encourage students to think critically about cases and to examine the research methods used in real-life examples.   Aided by its strong pedagogical framework, Psychology makes use of cutting-edge learning technology and interactive resources to provide a comprehensive learning solution.   ...Show more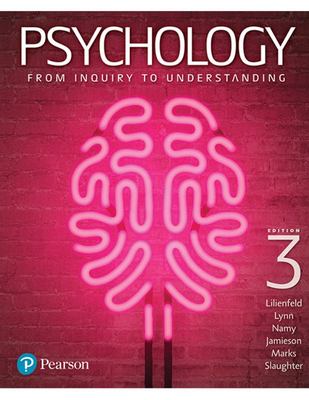 Psychology: from Inquiry to Understanding
by Scott Lilienfeld; Steven Lynn; Laura Namy; Graham Jamieson; Anthony Marks; Virginia Slaughter
$126.83
AUD
$144.95
(12% off)
Category: Psychology
The goal of this text is to empower students to apply scientific thinking to the psychology of their everyday lives. By applying scientific thinking--thinking that helps protect us against our tendencies to make mistakes--we can better evaluate claims about both laboratory research and daily life. Stud ents will emerge with the critical-thinking skills and open-minded scepticism they need to distinguish psychological misinformation from psychological information. The product is designed to encourage students to keep an open mind to new claims, but to insist on and evaluate evidence informing these claims. ...Show more
Items per page:
1 - 8 of 8