$32.99
AUD
Category: Mind Body Spirit
A beautiful, intimate and inspiring investigation into how we can find and nurture within ourselves that essential quality of internal happiness - the 'light within' that Julia Baird calls 'phosphorescence' - which will sustain us even through the darkest times. Over the last decade, we have become bet ter at knowing what brings us contentment, well-being and joy. We know, for example, that there are a few core truths to science of happiness. We know that being kind and altruistic makes us happy, that turning off devices, talking to people, forging relationships, living with meaning and delving into the concerns of others offer our best chance at achieving happiness. But how do we retain happiness? It often slips out of our hands as quickly as we find it. So, when we are exposed to, or learn, good things, how do we continue to burn with them?And more than that, when our world goes dark, when we're overwhelmed by illness or heartbreak, loss or pain, how do we survive, stay alive or even bloom? In the muck and grit of a daily existence full of disappointments and a disturbing lack of control over many of the things that matter most - finite relationships, fragile health, fraying economies, a planet in peril - how do we find, nurture and carry our own inner, living light - a light to ward off the darkness? Absorbing, achingly beautiful, inspiring and deeply moving, Julia Baird has written exactly the book we need for these times. ...Show more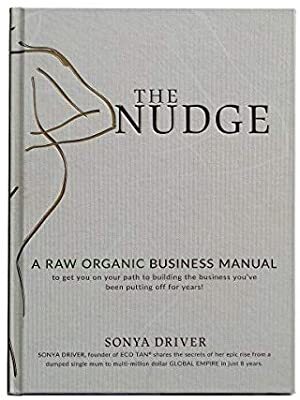 $19.95
AUD
Category: Self Help
A raw organic business manual to get you on your path to building the business you have been thinking about for years!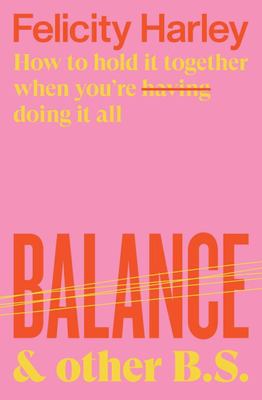 $29.99
AUD
Category: Self Help
When having it all becomes doing it all: a guide to mastering the mental load. Feeling overwhelmed is just part of the deal, right? *breathes into a paper bag*.' - Turia Pitt'The woman still shoulders the lion's share of all the other unpaid work required. She pays a high price for this . . .' - Jane C aroThere's never been a better time to be a woman - we can have it all! That's what feminism promised, didn't it?When Felicity Harley, founding editor of Women's Health magazine and whimn, felt really off kilter, she started talking to other women about their overwhelm. The floodgates opened. Turns out her girlfriends, colleagues and other mums at the school gate were also drowning in feminist guilt while trying to keep everything afloat; plagued by perfectionism, riddled with doubt, ruled by screens and hurtling towards burnout.As we juggle the roles of partner, boss, friend, mother and employee (plus a side hustle), balance has never been more crucial. We're obsessed with 'wellness', yet women's mental health and wellbeing are in decline.Using her own experiences, research and insights from leading Australian experts in health, sociology and feminism, and wisdom from smart women like Tanya Plibersek and Fifi Box, Felicity calls out the crap in 'cult wellness'. In her warm and inspiring way, she shows how you can cut through the B.S. to find clarity in the chaos, shed some of your mental load, and feel truly empowered in the middle of your wonderfully messy life. ...Show more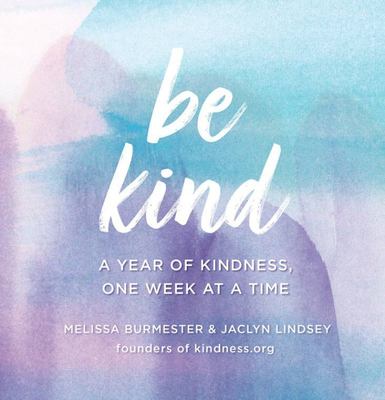 $24.99
AUD
Category: Self Help | Series: Everyday Inspiration Ser.
Produced in partnership with the nonprofit organization Kindness.org, Be Kind emboldens you to perform a simple and effective act of kindness every week for a year, benefiting others and yourself while deepening connections in your communities big and small. Each of the 52 weeks of kindness includes a d ose of inspiration (e.g. a quote from an influential person or an authentic personal gratitude letter); a fascinating stat or fact about kindness that has been researched by Kindlab (e.g. 72 percent of employees think it is important or very important for an employer to recognize kind acts in the workplace.); and a suggestion for an act of kindness to perform in one of the following areas: Kindness to self Kindness with kids Kindness toward those around you(service workers, people experiencing homelessness, etc.) Kindness as a group Kindness to the environment Kindness at work Cyber-kindness Fully illustrated, engaging, and inspiring, Be Kind will have you changing not only yourself and your communities, but also the world, one week at a time. Words of encouragement and inspiration from women around the world come together in the Everyday Inspiration series from Rock Point. Follow the journeys of hundreds of strong female leaders from past to present through thoughtful biographies and empowering quotes. The perfect gift for family and friends, these gorgeous hardcovers featuring foiled covers and full-color interiors bring these amazing words of wisdom to life. Other titles in the series include: Beautifully Said; Grit & Grace; Find Your Glow, Feed Your Soul; Choose Happy; and Hello Gorgeous ...Show more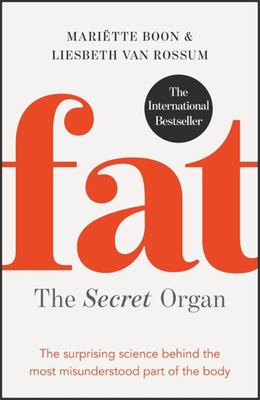 Fat: the Secret Organ
by Mariette Boon; Liesbeth van Rossum; Colleen Higgins (Translator)
$32.99
AUD
Category: Lifestyle
Everywhere we look, whether on TV or in a magazine, we're confronted with the same message. You need to be thinner, you need to be on a diet, you need to take so-called 'fat burning' supplements. But should this be accepted wisdom? What do we know about the fat that we would like to lose rather than emb race? No other organ - yes, fat is an organ - has so many prejudicial attitudes towards it with people having such limited knowledge about it. And that is completely unjustified as doctors and fat researchers Dr Mariëtte Boon and Professor Liesbeth van Rossum show in Fat: The Secret Organ. In this thorough and accessible book, these two scientists will talk about the latest research in this field of study. Did you know that: - fat generates important hormones? - fat can communicate with your brain? - fat is essential to staying alive? - the cause of excess fat often has nothing to do with too much food or too little exercise? - stress, genetic predisposition and hormonal disorders affect the fat in your body? - fat shaming has significant psychological effects? - a crash diet does not benefit you... This entertaining and informative book gives a fascinating and often surprising glimpse into the secret life of fat. ...Show more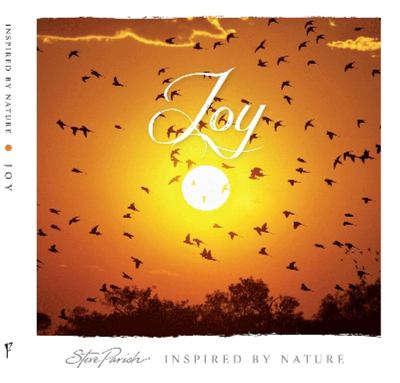 $4.95
AUD
Category: Self Help | Series: Inspired by Nature Ser.
The eight books in this series offer insights into creating a rich and fulfilling life connected to soul and nature. There is no handbook to life given to us when we enter this world. We are born into a diversity of life situations which we will accept or deny: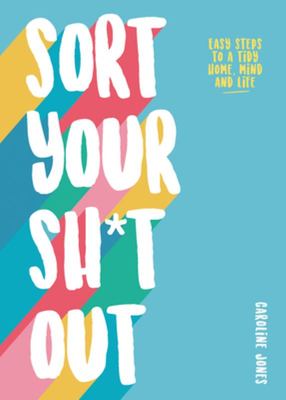 $24.99
AUD
Category: Lifestyle
Tidy house, tidy mind goes the saying - so it follows that with an untidy house comes an untidy mind, and an untidy life. With this untidiness comes waste: wasted food when you don't know what you've got in your disorganised cupboards; wasted money when you buy clothes you already have; and wasted time looking for lost items in your mess of a house! Sort Your Sh*t Out is the no-nonsense, practical and interactive guide to getting rid of the unnecessary physical and psychological baggage that is holding you back from living a clutter-free life, and organising yourself so that your life will change for the better, for good. Using journalling and life coaching techniques, Sort Your Sh*t Out will guide you through the liberating process of sorting out your mess - and coming out the other side richer in time and money, more organised, more driven and clearer-headed than ever before. ...Show more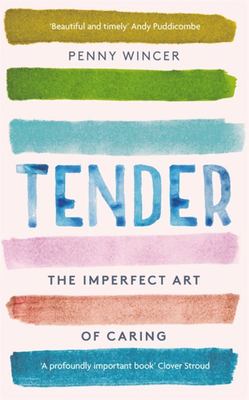 $29.99
AUD
Category: Self Help
'An insightful and well-timed book ... forces us to confront the stereotypes - and prejudices - we hold.' SUNDAY TIMES 'Tender is a profoundly important book, full of wisdom and bright insights on what it really means to love someone, by a fearless and generous writer. ' CLOVER STROUD 'A beautiful and t imely reminder that each and every one of us has the ability to care, the capacity for empathy, and the potential to grow.' ANDY PUDDICOMBE, author of HEADSPACE 'A wonderful book: compassionate, honest, carefully-reasoned and genuinely helpful... This will benefit many people.' KATHERINE MAY, author of WINTERING 'An invaluable tool for any invisible carers or anyone who wants to learn how to better support their loved ones... we ALL have many, many things to learn from Penny's beautiful, wise, charming, thoughtful words' - SCARLETT CURTIS, Sunday Times bestselling author 'Moving and beautifully written, nuanced and wise, alert to every paradox at the heart of love. A hugely important book not only for current or future carers, but anyone learning to accept that life tends to resist our control.' - OLIVIA SUDJIC, author of EXPOSURE 'Tender captures the powerful capacity of people to care for others, and all the heartbreaking and heartwarming complexity that this involves. Penny brings the crucial, yet often overlooked, role of caring into our collective consciousness and, in doing so, demonstrates what it means to be human.' -DR EMMA HEPBURN, author of A TOOLKIT FOR MODERN LIFE 'Penny Wincer's TENDER manages to combine both unromanticised honesty about the realities of care with a genuine uplifting hopefulness... is a must-read.'- RUTH WHIPPMAN, author of THE PURSUIT OF HAPPINESS We are all likely - at some point in our lives - to face the prospect of caring for another, whether it's a parent, child or partner. It is estimated that there are 7 million people in the UK caring for loved ones. And yet these are the unpaid, unsung people whose number is rising all the time. In Tender: the imperfect art of caring, Penny Wincer combines her own experiences as a carer with the experiences of others to offer real and transformative tools and insights for navigating a situation that many of us are either facing or will face at some time. Penny Wincer has twice been a carer: first to her mother, and now as a single parent to her autistic son. Tender shows how looking after oneself is a fundamental part of caring for another, and describes the qualities that we can look to cultivate in ourselves through what may otherwise feel to be an exhausting task. Weaving her lived experience with research into resilience, perfectionism and self-compassion, Penny combines the stories of other carers alongside those who receive support - offering an often surprising and hopeful perspective. ...Show more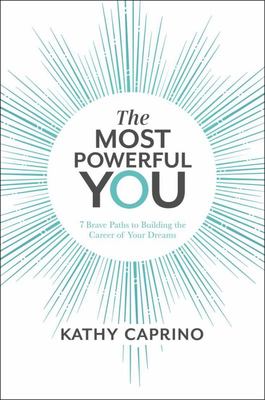 $29.99
AUD
Category: Self Help
A groundbreaking approach to identifying the power gaps women experience in their professional life and the key steps they can take to access greater internal and external power in their work and life.
$35.00
AUD
Category: Self Help
 There is a voice of longing inside each woman. We strive so mightily to be good: good partners, daughters, mothers, employees and friends. We hope all this striving will make us feel alive. Instead, it leaves us feeling weary, stuck, overwhelmed and underwhelmed. We look at our lives and wonder: Wasn't it all supposed to be more beautiful than this? We quickly silence that question, telling ourselves to be grateful, hiding our discontent - even from ourselves. For many years, Glennon Doyle denied her own discontent. Then, while speaking at a conference, she looked at a woman across the room and fell instantly in love. Three words flooded her mind: There She Is. At first, Glennon assumed these words came to her from on high. But she soon realised they had come to her from within. This was her own voice - the one she had buried beneath decades of numbing addictions, cultural conditioning and institutional allegiances. This was the voice of the girl she had been before the world told her who to be. Glennon decided to stop abandoning herself and to instead abandon the world's expectations of her. She stopped being good so she could be free. She stopped pleasing and started living. Soulful and uproarious, forceful and tender, Untamed is both an intimate memoir and a galvanising wake-up call. It is the story of how one woman learned that a responsible mother is not one who slowly dies for her children, but one who shows them how to fully live. It is also the story of how each of us can begin to trust ourselves enough to set boundaries, make peace with our bodies, honour our anger and heartbreak, and unleash our truest, wildest instincts. Untamed shows us how to be brave. And, as Glennon insists, 'The braver we are, the luckier we get.'   ...Show more
$19.99
AUD
Category: Self Help | Series: Twelve
Jordan Peterson's work as a clinical psychologist has reshaped the modern understanding of personality, and now he has become one of the world's most popular public thinkers, with his lectures on topics ranging from the Bible to romantic relationships drawing tens of millions of viewers. In an era of po larizing politics, echo chambers and trigger warnings, his startling message about the value of personal responsibility and the dangers of ideology has resonated around the world.In this book, he combines ancient wisdom with decades of experience to provide twelve profound and challenging principles for how to live a meaningful life, from setting your house in order before criticising others to comparing yourself to who you were yesterday, not someone else today. Gripping, thought-provoking and deeply rewarding, 12 Rules for Lifeoffers an antidote to the chaos in our lives- eternal truths applied to our modern problems. ...Show more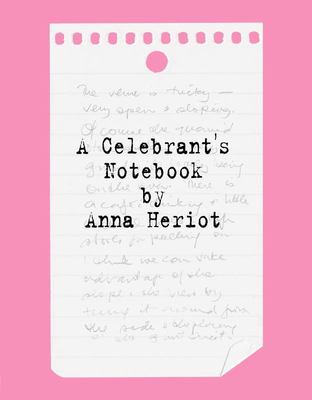 $29.95
AUD
Category: Self Help
This book describes Lionel Murphy's inception of civil celebrancy in Australia in the context of the times, ritual theory, the contribution of sociodrama to celebrant practice and the writer's approach, and concludes with vignettes which are mythic stories of the human experiences of joy and sorrow in r ites of transition. ...Show more