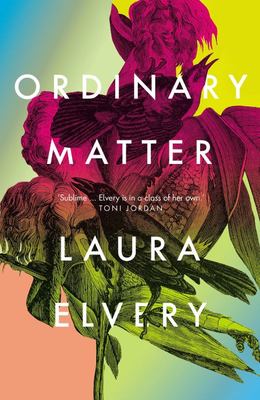 $29.99
AUD
Category: Short Stories
In 1895 Alfred Nobel rewrote his will and left his fortune made in dynamite and munitions to generations of thinkers. Since 1901 women have been honoured with Nobel Prizes for their scientific research twenty times, including Marie Curie twice. Spanning more than a century and ranging across the world, this inventive story collection is inspired by these women whose work has altered history and saved millions of lives. From a transformative visit to the Grand Canyon to a baby washing up on a Queensland beach, a climate protest during a Paris heatwave to Stockholm on the eve of the 1977 Nobel Prize ceremony, these stories interrogate the nature of inspiration and discovery, motherhood and sacrifice, illness and legacy. Sometimes the extraordinary pivots on the ordinary. ...Show more
$29.99
AUD
Category: Short Stories
Over 40 delightful stories drawn from The Return Journey and This Year it will be Different, plus eight new autobiographical stories.  
$32.99
AUD
Category: Short Stories
A lavish gift edition of David Sedaris's best stories, spanning his spectacular bestselling career. Hand-picked by David himself, these are stories that will make you laugh and cry, sometimes at the same time, from "the funniest man alive" (Time Out New York). What could be a more tempting Christmas gif t than a compendium of David Sedaris's best stories, selected by the author himself? From a spectacular career spanning almost three decades, these stories have become modern classics and are now for the first time collected in one volume. For more than 25 years, David Sedaris has been carving out a unique literary space, virtually creating his own genre. A Sedaris story may seem confessional, but is a so highly attuned to the world outside. It opens our eyes to what is at absurd and moving about our daily existence, and it is almost impossible to read without laughing. Now, for the first time collected in one volume, the author brings us his funniest and most memorable work. In these stories, Sedaris shops for rare taxidermy, hitchhikes with a lady quadriplegic, and spits a lozenge into a fellow traveler's lap. He drowns a mouse in a bucket, struggles to say 'give it to me' in five languages and hand-feeds a carnivorous bird. But if all you expect to find in Sedaris's work is the deft and sharply observed comedy for which he became renowned, you may be surprised to discover that his words bring more warmth than mockery, more fellow-feeling than derision. Nowhere is this clearer than in his writing about his loved ones. ...Show more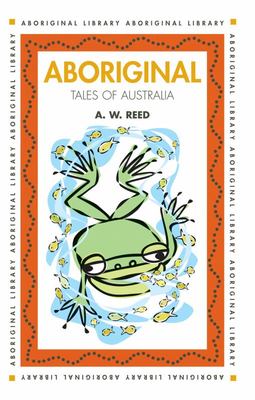 $22.99
AUD
Category: Short Stories | Series: Aboriginal Library Ser.
A collection of 20 stories of fable and folklore that have been told by Aboriginal tribes all over Australia for thousands of years. There are stories such as Why Emus Cannot Fly and The Frog Who Caused a Flood.
After Australia
by Michael Mohammed Ahmad (Editor)
$24.99
AUD
Category: Short Stories | Series: edited Michael Mohammed Ahmad
Climate catastrophe, police brutality, white genocide, totalitarian rule and the erasure of black history provide the backdrop for stories of love, courage and hope. In this unflinching new anthology, eleven of Australia's most daring Indigenous writers and writers of colour provide a glimpse of Austral ia as we head toward the year 2050. Featuring Ambelin Kwaymullina, Claire G. Coleman, Omar Sakr, Future D. Fidel, Karen Wyld, Khalid Warsame, Kaya Lattimore, Sarah Ross, Zoya Patel, Michelle Law and Hannah Donnelly. Edited by Michael Mohammed Ahmad. Original concept by Lena Nahlous. Published by Affirm Press in partnership with Diversity Arts Australia and Sweatshop Literacy Movement. ...Show more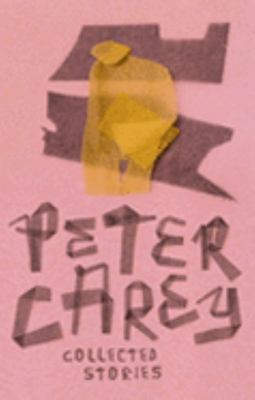 $19.95
AUD
Category: Short Stories
Double Booker Prize-winner Peter Carey's dazzling stories from The Fat Man in History and War Crimes are collected in one volume, together with three vintage stories not previously published in book form. In each story Carey reveals the surreal within the ordinary. A man begins peeling off his girlfrien d's clothes and then layers of her skin to discover another person underneath. A lone soldier who is guarding a fence that runs across the desert forgets which side is which. A mild-mannered architect, fearing that his lover will leave him because he is too ordinary, plots to steal a drug-dealer's secret cache. Collected Stories is a testament to Carey's remarkable imagination and his exceptional achievements in the short-story form. ...Show more
$19.99
AUD
Category: Short Stories
Teeming with energy, humour and heart, a love song to black Britain told by twelve very different people. Grace is a Victorian orphan dreaming of the mysterious African father she will never meet. Winsome is a young Windrush bride, recently arrived from Barbados. Amma is the fierce queen of her 1980s squatters' palace. Morgan, who used to be Megan, is blowing up on social media, the newest activist-influencer on the block. Twelve very different people, mostly black and female, more than a hundred years of change, and one sweeping, vibrant, glorious portrait of contemporary Britain. Bernardine Evaristo presents a gloriously new kind of history for this old country- ever-dynamic, ever-expanding and utterly irresistible. ...Show more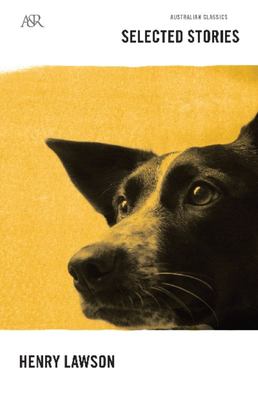 $14.99
AUD
Category: Short Stories | Series: A&R Classics Ser.
An essential collection of Henry Lawson's best-loved stories. Rogues, larrikins and the lost people - these timeless stories range from inspired, laconic comedies to pathos and tragedy. this selection showcases Lawson's range as a fiction writer and highlights his profound influence on how Australians see themselves. Here are delightful tales, thrilling tales, tales of love, of strife and of adventure, tales full of humour - stories of every mood, all alive with the magic of Lawson's genius, a genius which ranks with that of the world's greatest short-story writers. Includes 'the Drover's Wife', 'the Union Buries Its Dead' and 'the Loaded Dog'. 'Lawson's genius remains as vivid and human as when he first boiled his literary billy' - the Bulletin 'A book of honest, direct, sympathetic, humorous writing about Australia from within is worth a library of travellers' tales ... the result is a real book - a book in a hundred. His language is terse, supple, and richly idiomatic. He can tell a yarn with the best.' - the Academy on While the Billy Boils   ...Show more
$24.99
AUD
Category: Short Stories
From the best-selling author of Strange Weather in Tokyo comes a collection of playful, delightful, delectable Japanese micro-fiction. Take a story and shrink it. Make it tiny, so small it can fit in the palm of your hand. Carry the story with you everywhere, let it sit with you while you eat, let it w atch you while you sleep. Keep it safe, you never know when you might need it. In Kawakami's super short 'palm of the hand' stories the world is never quite as it should be: a small child lives under a sheet near his neighbour's house for thirty years; an apartment block leaves its visitors with strange afflictions, from fast-growing beards to an ability to channel the voices of the dead; an old man has two shadows, one docile, the other rebellious; two girls named Yoko are locked in a bitter rivalry to the death. Small but great, you'll find great delight spending time with the people in this neighbourhood. ...Show more