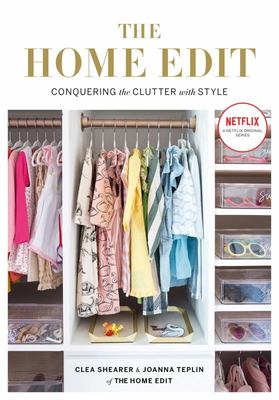 The Home Edit
by Clea Shearer; Joanna Teplin
$39.99
AUD
Category: Style & Fashion
What if you could conquer the clutter, make your home pretty and keep it that way? 'Professional organizers Clea Shearer and Joanna Teplin are in high demand in Hollywood, having organized everything from pantries to play rooms for stars like Gwyneth Paltrow, Rachel Zoe, Lauren Conrad and Mandy Moore. While the Nashville-based founders of The Home Edit (and its celeb-followed Instagram) may not be able to give you Rachel Zoe's enviable shoe collection, they can give you the tools to get your own into similarly immaculate order - and hey, that's a step in the right direction.' - People Believe this: every single space in your house has the potential to function efficiently and look great. The mishmash of summer and winter clothes in the closet? Yep. Even the dreaded junk drawer? Consider it done. And the best news: it's not hard to do-in fact, it's a lot of fun. From Clea Shearer and Joanna Teplin, the Instagram-famous home organizers who made their orderly eye candy the method that everyone swears by, comes a signature approach to decluttering. The Home Edit walks you through paring down your belongings in every room, arranging them in a stunning and easy-to-find way (hello, labels!), and maintaining the system so you don't need another do-over in six months. When you're done, you'll not only know exactly where to find things, but you'll also love the way it looks. A master class and lookbook in one, The Home Edit is filled with bright photographs and detailed tips, from placing plastic dishware in a drawer where little hands can reach to categorizing pantry items by color (there's nothing like a little ROYGBIV to soothe the soul). Above all, it's like having your best friends at your side to help you turn the chaos into calm. ...Show more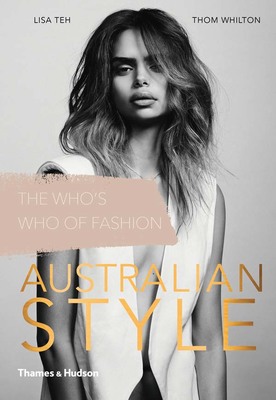 $10.00
AUD
$34.99
(71% off)
Category: Style & Fashion
From models and designers to magazine editors and social media starlets, Australian Style offers insight into the worlds of influencers of Australian fashion - those whose lifestyle, personal style and general aura have shaped the industry. Showcasing an exceptional (and often overlooked) pool of talent , this book profiles those who make the clothes, those who market the clothes and those who wear the clothes. From established names to emerging talent, Australian Style is a refreshing take on the world of fashion. This is the ultimate guide to the who's who in Australian fashion, including interviews with Megan Gale, Toni Maticevski, Zanita Whittington and Jenny Kee. ...Show more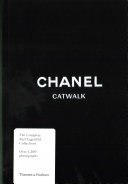 $100.00
AUD
Category: Style & Fashion | Series: Catwalk Ser.
Ever since his first show for the house in 1983, Karl Lagerfeld's Chanel collections have consistently made headlines and dictated trends the world over. For the first time, every Chanel collection ever created by Lagerfeld is here gathered in a single volume - a unique opportunity to chart the developm ent of one of the world's most influential fashion brands and discover rarely seen collections. This definitive publication opens with a concise history of the house of Chanel, from the days of Coco Chanel to today, followed by a brief biographical profile of Karl Lagerfeld, before exploring the collections themselves, which are organized chronologically and introduced by a short text unveiling each collection's influences and highlights. Each collection is illustrated with carefully curated catwalk images, showcasing hundreds of spectacular clothes (from evening dresses and day suits to casual and sports pieces), details, accessories (from hats and jewelry to handbags and shoes), beauty looks and set designs - and of course the top fashion models who wore them on the runway, from Claudia Schiffer and Linda Evangelista to Kate Moss and Cara Delevingne. A rich reference section, including an extensive index, concludes the book. A treasure trove of inspiration, this richly illustrated publication will be the must-have reference for all fashion professionals and Chanel obsessives. ...Show more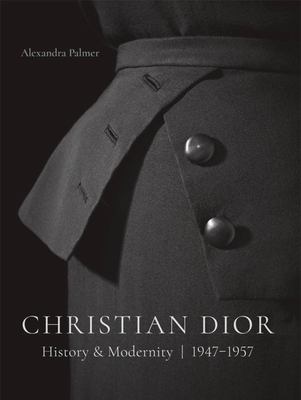 $75.00
AUD
Category: Style & Fashion
Arguably the most famous fashion designer of the twentieth century, Christian Dior created feminine fashions that were desired, worn, and emulated by women around the world. This lavishly illustrated volume explores the brilliance behind Dior's dramatic creations, which revived the entire Paris haute co uture industry after the devastation of World War II. This volume features the Royal Ontario Museum's collection of Christian Dior couture, accompanied by sketches and material from Christian Dior Heritage along with photographs of the collection taken by world-renowned Dior photographer Laziz Hamani. In addition to showcasing Dior's most striking designs, from daytime to evening wear, the book examines how the lighthearted and contoured "New Look" swept away the gloom and gravity of the wartime silhouette, and explains the innovative dressmaking techniques behind key Dior signatures. Christian Dior is an essential read for anyone interested in fashion, art, culture, and history. ...Show more
$29.99
AUD
Category: Style & Fashion | Reading Level: General Adult
Coco Chanel: The Illustrated World of a Fashion Icon is an illustrated biography of Coco's Chanel's life from the internationally reknown illustrator and author, Megan Hess. It features key moments from Coco's amazing life and iconic items from the fashion empire that she built. Think an illustrated pic ture book for adults, told through Megan's stylish and feminine illustrations with a fun, whimsical and magical bent. Coco Chanel takes us on a romp through the three distinct chapters of Coco's life: from Coco's early life and building the brand, to the empire she created, to the legacy she left behind, and how her style is still influential and iconic today. Hess's book literally paints a picture of the woman who forever changed the way women dress.--The Australian Coco Chanel: The Illustrated World of a Fashion Icon is a beautifully presented biography of the designer--Books + Publishing National Style lovers, unite! This amazing guided tour of Chanel's game-changing empire is made for coffee tables--Cleo Australian illustrator Megan Hess, whose work graces prestigious designers and brands including Chanel, Carrier and Tiffany and Co., creates a whimsical adventure through the world of Mademoiselle Chanel--PRIMOLife   ...Show more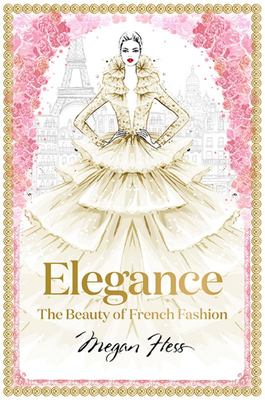 $29.99
AUD
Category: Style & Fashion | Series: Megan Hess: the Masters of Fashion Ser.
Join internationally renowned fashion illustrator Megan Hess as she explores the timeless beauty and glamour of ten of France's best-loved designers in a stylish celebration of one of the world's favourite fashion destinations.   From the courts of Versailles to the cobbled streets of Paris, French fash ion has always been the epitome of elegance. Whether it's Dior's New Look, Yves Saint Laurent's Le Smoking jacket or Chanel's little black dress, the masters of French fashion understand that clothing is more than a craft: it's an art form.   Megan Hess's love for French style sparked her career in fashion illustration. In these pages, she unspools the threads of ten legendary designers - Chanel, Dior, Saint Laurent, Lanvin, Givenchy, Chlo , Balmain, Louis Vuitton, Herm s and Celine - to discover the origins of haute couture, pr t- -porter and everything chic.   Accompanied by Megan's exquisite illustrations of current and archival collections, Elegance: The Beauty of French Fashion tells the story of how France's iconic fashion houses have influenced the very fabric of design. ...Show more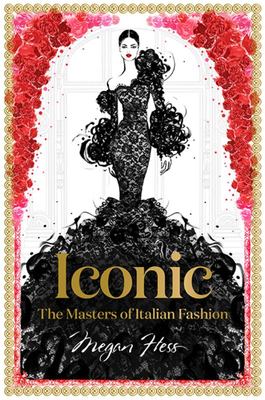 $29.99
AUD
Category: Style & Fashion | Series: Megan Hess: the Masters of Fashion Ser.
For centuries, Italian fashion has been known for its craftsmanship and luxury, but also for its creativity and, most of all, its passion. Lace, leopard print and show-stopping red dresses - the masters of Italian fashion know how to make a statement. From the workshops of Florence to the runways of Milan, join Megan Hess on an unforgettable journey beneath the seams of ten iconic Italian designers: Giorgio Armani, Dolce & Gabbana, Fendi, Missoni, Prada, Miu Miu, Gucci, Versace, Emilio Pucci and Valentino. Complete with Megan's spectacular illustrations of Italian fashion's most dramatic outfits - including power suits, psychedelic kaftans and haute couture gowns - Iconic: The Masters of Italian Fashion is a lavish celebration of one of the world's leading fashion destinations. ...Show more
$60.00
AUD
Category: Style & Fashion
A stunning exploration of fashion's premier art form with internationally renowned illustrator Megan Hess. Hundreds of hours, many expert hands and unimaginable metres of fabric: couture is truly wearable art, where creativity and craftsmanship collide. Megan Hess has spent her career documenting fashi on's most beautiful people, places and pieces. In The Illustrated World of Couture, she brings to life its most important - and intriguing - art form, with fascinating insights and exceptional illustrations. Worn by only a handful of people worldwide, couture still has incredible influence, even beyond the traditional boundaries of fashion. In this unique collection, follow Megan through the intricate details, multifaceted inspirations and dramatic shows that define the couture experience. Let her introduce you to the generations of creators who conceive and craft these fantastical garments, and the collectors who treasure them. And travel with her to the exclusive ateliers and glamorous events of the world's fashion capitals to see how couture is both designed and displayed. Megan Hess invites you to discover The Illustrated World of Couture in this essential volume for all fashion devotees.   ...Show more
$24.99
AUD
Category: Style & Fashion | Series: Little Book of Fashion Ser.
The illustrated story of Christian Dior's early life, the brand's inception, the triumphs of the couture collections on the catwalk and the red carpet, and the brand's journey after the death of its founder.
$24.99
AUD
Category: Style & Fashion | Series: Little Book of Fashion Ser.
One of the oldest Italian fashion brands in existence today, Gucci was founded in Florence in 1921. Guccio Gucci established his company with the goal of creating opulent luggage for Italy's wealthy and fashionable upper-classes. With the signature Gucci print of dark brown diamonds on a tan background, interlocking G logo and red and green stripe, the brand has gone on to become the last word in Italian luxury. Gucci's signature items - the belt, the bag, the loafer - transcend fleeting fashion trends, and have remained central to the house's identity into the twenty-first century. Under the stewardship of Tom Ford, Gucci epitomized the louche and mischievous 1990s aesthetic. Today, under Alessandro Michele, the brand's combination of romance and toughness is in hot demand. The Little Book of Guccitells the story of this historic yet flourishing house, and the visionary looks that have cemented its place in fashion history. ...Show more
$29.99
AUD
Category: Style & Fashion
New York: Through a Fashion Eye is an illustrated guide to one of the world's most-loved fashion cities by one of the world's most-loved fashion illustrators.   Let Megan Hess take you on an adventure through New York, showing you the hottest places to eat, sleep and play - all illustrated in her inimit able, elegant style.   Featuring fashion-themed restaurants, hotels and sites to visit, as well as Megan's favourite places to shop, this is a must-have insider's guide to New York for any fashion lover. ...Show more
$29.99
AUD
Category: Style & Fashion | Reading Level: near fine
Paris is the epitome of style, an epicentre of elegance - a must-see on every fashion-lover's list. But where to visit, and what to do? With her inimitable fashion eye, internationally acclaimed illustrator Megan Hess takes you on a personal tour of her favourite places to play, shop, sleep and eat in t he City of Lights. From people-watching on rue Saint-Honoré to cocktails at the Ritz, this is Paris at its most chic.   Filled with Megan's stunning, detailed illustrations, Paris: Through A Fashion Eye reveals the city as you've never seen it before.   ...Show more