$44.99
AUD
Category: Travel | Series: Lonely Planet Ser.
Buckle up for the next installment in our 'Epic' series and the follow-up to Epic Bike Rides of the World. Epic Drives of the World, abeautiful hardback, showcases 50 of the greatest road trips on Earth, from classic routes in America, Australia and Europe, to incredible adventures in Asia and Africa. Organised by continent, each route features a first-hand account, awe-inspiring photographs, illustrated maps and practical advice on when to go, how to get there, where to stay and what to eat. From Hawaii's Hana Highway and Vietnam's Ho Chi Minh Road, to Utah's National Park Circuit and Germany's Black Forest High Road, Epic Drives of the World will inspire any motorist to hit the open road. African and Middle East drives include: The self-drive Safari (Zambia) Crossing the Kalahari (Botswana) Passing over the Panorama Route (South Africa) Marrakesh to Taroudannt (Morocco) Cruising Clarence Drive (South Africa) The Americas drives include: The Highway to Hana in Hawaii (USA) The Salar de Uyuni (Bolivia) The Pacific Coast Highway (USA) Crossing the Carretera Austral (Chile) Canada's Icefields Parkway Asia drives include: On the trail of Ho Chi Minh (Vietnam) Crossing the Kathmandu Loop (Nepal) Hightailing from Thimphu to Gangtey (Bhutan) South Korea: From top to toe The road from Srinagar to Manali (India) Europe drives include: Black Forest High Road (Germany) The Wilds of Abruzzo (Italy) Croatia's Adriatic coast Norway's west coast The Magic Circle (Ireland) Oceania drives include: Southern Alps explorer (New Zealand) The Great Ocean Road (Australia) Northland & the Bay of Islands (New Zealand) Following the Captain Cook Highway (Australia) Alice Springs to Darwin (Australia) About Lonely Planet: Lonely Planet is a leading travel media company and the world's number one travel guidebook brand, providing both inspiring and trustworthy information for every kind of traveller since 1973. Over the past four decades, we've printed over 145 million guidebooks and phrasebooks for 120 languages, and grown a dedicated, passionate global community of travellers. You'll also find our content online, and in mobile apps, video, 14 languages, 12 international magazines, armchair and lifestyle books, ebooks, and more, enabling you to explore every day. Lonely Planet enables the curious to experience the world fully and to truly get to the heart of the places they find themselves, near or far from home. TripAdvisor Travelers' Choice Awards 2012, 2013, 2014, 2015 and 2016 winner in Favorite Travel Guide category 'Lonely Planet guides are, quite simply, like no other.' - New York Times 'Lonely Planet. It's on everyone's bookshelves; it's in every traveller's hands. It's on mobile phones. It's on the Internet. It's everywhere, and it's telling entire generations of people how to travel the world.' - Fairfax Media (Australia) Important Notice: The digital edition of this book may not contain all of the images found in the physical edition. ...Show more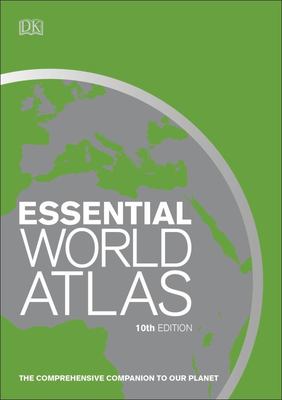 $19.99
AUD
Category: Travel
Originally published in 1997 and now in its 10th edition, the Essential World Atlas includes all recent border, place name, and flag changes around the world, including the new nation of South Sudan and the annexation of Crimea. A series of 12 global thematic maps on subjects as diverse as ocean curren ts and languages give a general introduction to the world today. These are followed by the main atlas which includes over 60 full colour regional maps featuring political and state borders; main population and administrative centres; main lines of communication, ports and airports. In addition to these maps this clear, informative and affordable atlas also includes a fully cross-referenced index-Gazetteer featuring 20,000 places, data profiles of each country, plus a glossary of geographical terms making it the perfect reference tool to distill the mass of information in today's world into the essential facts needed to help understand our ever-changing planet. ...Show more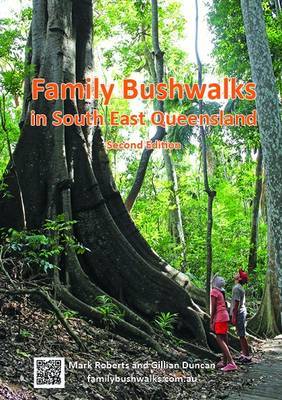 $24.95
AUD
Category: Travel
The Second Edition of this highly successful book has been expanded to include bushwalks in the Toowoomba and Somerset Regions.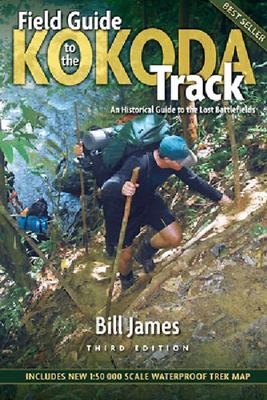 $34.99
AUD
Category: Travel
The Kokoda legend lay dormant for six decades, during which the rampant New Guinean jungle reclaimed many of its historic sites. Now, after years of painstaking research, and with the aid of the fast-thinning ranks of both Australian and Japanese veterans, Bill James has uncovered these 'lost battlefiel ds', plus more. This book is intended to be an historical preparation for people who want to, or are actually planning to, walk the Kokoda Track. It can also be read as a 'stand-alone' story and will appeal to people who simply want to learn more about the history of Kokoda, and understand more about the legend that surrounds it. The book includes many telling excerpts from the hand-written diaries and memoirs of the men who were actually there in the thick of battle, eyewitnesses to these extraordinary times. The aim of this book is not to write another analytical history of the campaign. While providing some historical background and personal perspectives, its main objective is to be a battlefield guide-a companion to the history books. It attempts to correctly identify and describe the localities of many of the 1942-43 battles, as well as other places of wartime significance-encampments, supply dumps, aid posts, hospitals, etc.-used by the Australians, from Port Moresby in the south to the Gona-Sanananda-Buna beaches in the north. It also attempts to locate the path of the wartime Kokoda Track over the Owen Stanley Range, from Owers' Corner (south) to the village of Kokoda (north of the range). Of the 96?kilometres that can be covered by current-day trekkers, approximately 10 of them are not part of the original track used during the campaign-these more recent tracks were cut to access new village sites and gardens, leaving the old wartime track unused and overgrown. Virtually all Australians who go on trekking tours to Kokoda have local Papuan guides, and many are accompanied by Australian trek leaders. However, the practical interpretation of historical information available to these guides is extremely limited. This carefully researched book is intended to fill this void. It is hoped this will make the trek a far richer experience. For those wishing to fully understand the history of the Kokoda Track, the book will be of great interest. For those intending to undertake the gruelling trek, it is essential reading, and includes a waterproof trek map (540 mm x 408 mm 2-sided). The revised edition now includes the grave or memorial information for the fallen. . ...Show more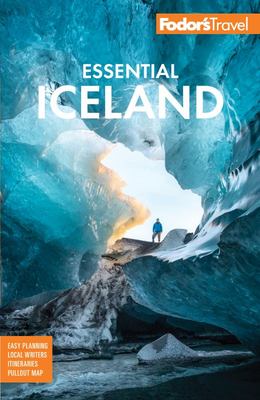 $32.99
AUD
Category: Travel | Series: Full-Color Travel Guide Ser.
Whether you want to soak in a hot spring, experience Reykjavik nightlife, or hike glaciers, the local Fodor's travel experts in Iceland are here to help Fodor's Essential Iceland 1st edition is part of the award-winning Fodor's Essential series recognized by Booklist as the "Best Travel Guide in 2019." This guidebook is packed with maps, carefully curated recommendations, and everything else you need to simplify your trip-planning process and make the most of your time. This BRAND-NEW Iceland guide has been designed with an easy-to-read layout, fresh information, and beautiful color photos. GET INSPIRED ●AN ILLUSTRATED ULTIMATE EXPERIENCES GUIDE to the top things to see and do ●PHOTO-FILLED "BEST OF" FEATURES on the best waterfalls, craft beer, and museums●COLOR PHOTOS throughout to spark your wanderlust ●UP-TO-DATE and HONEST RECOMMENDATIONS for the best sights, restaurants, hotels, and more ●ILLUSTRATED FEATURES on Iceland's musicians past and present, as well as Icelandic mythologyGET PLANNING ●MULTIPLE ITINERARIES to effectively organize your days and maximize your time●SPECIAL FEATURES on how to save money in this expensive country, and guides to the country's fascinating wildlife and geology.●BEST ROAD TRIPS in Iceland has an entire chapter dedicated to it ●COVERS: Reykjavik, the Highlands, the Blue Lagoon, the East and West Fjords, the Golden Circle, Sn fellsnes Peninsula, Sn fellsj kull National Park, and moreGET GOING ●MORE THAN 20 DETAILED MAPS AND A FREE PULLOUT MAP to navigate confidently ●TRIP-PLANNING TOOLS AND PRACTICAL TIPS on when to go, getting around, beating the crowds, and saving time and money ●HISTORICAL AND CULTURAL INSIGHTS providing rich context on the art, architecture, cuisine, music, geography, mythology, and more ●LOCAL WRITERS to help you find the under-the-radar gems●ICELANDIC LANGUAGE PRIMER with useful words and essential phrases Planning on visiting other Nordic destinations? Check out Fodor's Essential Norway and Fodor's Essential Scandinavia. ABOUT FODOR'S AUTHORS: Each Fodor's Travel Guide is researched and written by local experts. Fodor's has been offering expert advice for all tastes and budgets for over 80 years. For more travel inspiration, you can sign up for our travel newsletter at fodors.com/newsletter/signup, or follow us @FodorsTravel on Facebook, Instagram, and Twitter. We invite you to join our friendly community of travel experts at fodors.com/community to ask any other questions and share your experience with us IMPORTANT NOTE: The digital edition of this guide does not contain all the images and the pull out map included in the physical edition. ...Show more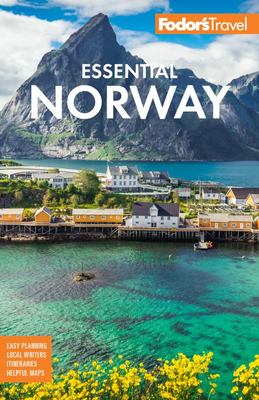 $37.99
AUD
Category: Travel | Series: Full-Color Travel Guide Ser.
Essential Norway, 1st Edition is part of the award-winning Fodor's Essential series recognised by Booklist as the 'Best Travel Guide in 2019.' This guidebook is packed with maps, carefully curated recommendations, and everything else you need to simplify your trip-planning process and make the most of your time. ...Show more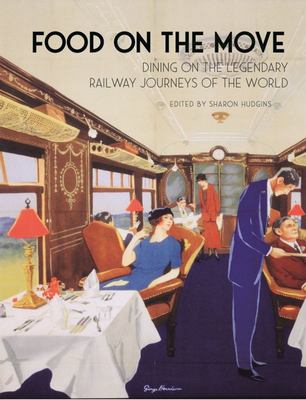 $49.99
AUD
Category: Travel
All aboard for a delicious ride on nine legendary railway journeys! Meals associated with train travel have been an important ingredient of railway history for more than a century--from dinners in dining cars to lunches at station buffets and foods purchased from platform vendors. For many travelers, th e experience of eating on a railway journey is often a highlight of the trip, a major part of the "romance of the rails." A delight for rail enthusiasts, foodies, and armchair travelers alike, Food on the Move serves up the culinary history of these famous journeys on five continents, from the earliest days of rail travel to the present. Chapters invite us to table for the haute cuisine of the elegant dining carriages on the Orient Express; the classic American feast of steak-and-eggs on the Santa Fe Super Chief; and home-cooked regional foods along the Trans-Siberian tracks. We eat our way across Canada's vast interior and Australia's spectacular and colorful Outback; grab an infamous "British railway sandwich" to munch on the Flying Scotsman; snack on spicy samosas on the Darjeeling Himalayan Toy Train; dine at high speed on Japan's bullet train, the Shinkansen; and sip South African wines in a Blue Train--a luxury lounge-car featuring windows of glass fused with gold dust. Written by eight authors who have traveled on those legendary lines, these chapters include recipes from the dining cars and station eateries, taken from historical menus and contributed by contemporary chefs, as well as a bounty of illustrations. A toothsome commingling of dinner triangles and train whistles, this collection is a veritable feast of meals on the move. ...Show more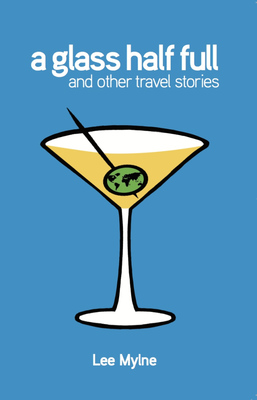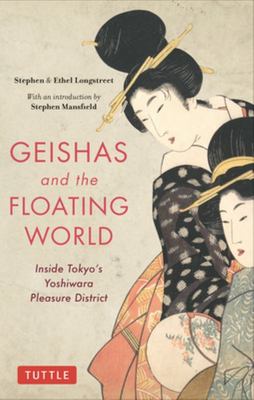 $24.99
AUD
Category: Travel
Geishas and the Floating World returns readers to a lost world of sensuality and seduction, rich with hedonism, abandon, and sexual and personal politics. "Floating World" refers to Japan's traditional Geisha pleasure districts, but also to the artistic and literary worlds associated with them. At the h eart of the "Floating World" and the system it supported was an extensive network of talented courtesans and entertainers, typified by the still fascinating, enigmatic Geisha. Stephen and Ethel Longstreet bring the reader on an in-depth tour of the original and most infamous red-light district in Japan--the Yoshiwara district of old Tokyo that underwent tremendous changes during the more than three centuries of its existence. Beyond the erotic allure the district held, the Yoshiwara also fostered a rich culture and a much studied and revered artistic and literary tradition. This account is adorned with examples of fine woodblock prints and quotations from often bawdy, and always colorful, original sources that offer a gripping portrait of life within the pleasure zone. Geishas and the Floating World balances scholarly insights with a master storyteller's flair for the exploits and intrigues of people operating outside the confines of polite society. Stephen Mansfield's new introduction bridges time, examining gender realities and the Yoshiwara through contemporary eyes, highlighting often overlooked subtleties and the harsh realities associated with this glittering world. ...Show more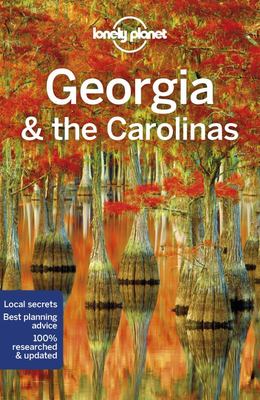 $34.99
AUD
Category: Travel | Series: Regional Guide Ser.
Lonely Planet: The world's number one travel guide publisher* Lonely Planet's Georgia & the Carolinas is your passport to the most relevant, up-to-date advice on what to see and skip, and what hidden discoveries await you. Take a thoughtful trip around Atlanta's Center for Civil & Human Rights , hike in the stunning Great Smoky Mountains National Park, admire Charleston's antebellum architecture and feast on low-country fare - all with your trusted travel companion. Get to the heart of Georgia & the Carolinas and begin your journey now Inside Lonely Planet's Georgia & the Carolinas: Colour maps and images throughout Highlights and itineraries help you tailor your trip to your personal needs and interests Insider tips to save time and money and get around like a local, avoiding crowds and trouble spots Essential info at your fingertips - hours of operation, phone numbers, websites, transit tips, prices Honest reviews for all budgets - eating, sleeping, sightseeing, going out, shopping, hidden gems that most guidebooks miss Cultural insights provide a richer, more rewarding travel experience - covering history, people, music, religion, cuisine, politics Covers Atlanta, Savannah & Coastal Georgia, Charleston & South Carolina, Charlotte & the Triangle, Coastal North Carolina, North Carolina Mountains, Great Smoky Mountains National Park, and more The Perfect Choice: Lonely Planet's Georgia & the Carolinas is our most comprehensive guide to Georgia & the Carolinas, and is perfect for discovering both popular and offbeat experiences. Looking for just the highlights? Check out Pocket Charleston & Savannah, our handy-sized guide featuring the best sights and experiences for a short visit or weekend away. Looking for more extensive coverage? Check out Lonely Planet's USA for an in-depth look at all the country has to offer. About Lonely Planet: Lonely Planet is a leading travel media company and the world's number one travel guidebook brand, providing both inspiring and trustworthy information for every kind of traveler since 1973. Over the past four decades, we've printed over 145 million guidebooks and grown a dedicated, passionate global community of travelers. You'll also find our content online, and in mobile apps, video, 14 languages, nine international magazines, armchair and lifestyle books, ebooks, and more. 'Lonely Planet guides are, quite simply, like no other.' - New York Times 'Lonely Planet. It's on everyone's bookshelves; it's in every traveller's hands. It's on mobile phones. It's on the Internet. It's everywhere, and it's telling entire generations of people how to travel the world.' - Fairfax Media (Australia) *Source: Nielsen BookScan: Australia, UK, USA, 5/2016-4/2017 ...Show more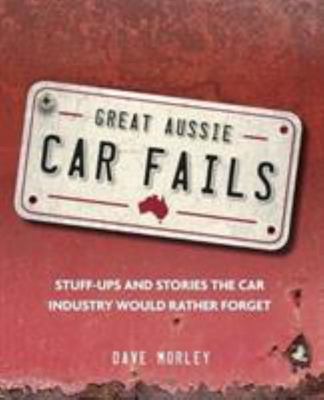 $24.99
AUD
Category: Travel
With more than 30 years of experience as a motoring journalist, author Dave Morley has come across his fair share of epic car stuff-ups. Great Aussie Car Fails explores the biggest stuff-ups in motoring history, from the supercar with an engine prone to exploding, to Peter Brock's Energy Polariser, the equivalent of healing crystals for your car. The book includes chapters on the biggest car model mistakes; technology gone wrong; questionable company politics and some overseas whoppers that will make us feel... a little less alone in the stupid stakes. For car lovers, car haters and anyone who wants to feel a bit better about their own mistakes, this book will keep you entertained and give you a bit of insight into the wild world of cars. ...Show more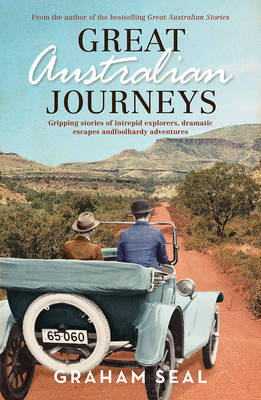 $29.99
AUD
Category: Travel
'Graham Seal has the knack of the storyteller' - Warren Fahey AM..Australia's history is one of epic journeys, intrepid explorers, and mysterious disappearances in far flung places. From perilous sea voyages to the distant south land, to forays across vast deserts on horseback, they are stories of endur ance and misadventure, survival and loss...Master storyteller Graham Seal has gathered together a gripping collection of famous and lesser-known journeys by land, sea and air in the 19th and early 20th centuries. As Warren Fahey writes in his foreword, 'Some journeys, like those of Burke and Wills, Lasseter's First Find, and the razing of the riverboat Rodney, are relatively well known. Others, mostly unknown, are tales of bravado, determination and, sometimes, sheer madness.'..From the comfort and safety of your armchair you can join some of Australia's bravest and also some of our most foolhardy men and women in their adventures... ...Show more