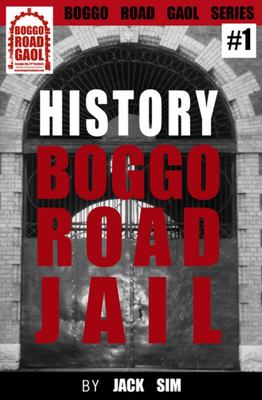 $34.95
AUD
Category: True Crime
A look into the history of the notorious Boggo Road.
$32.99
AUD
Category: True Crime
The shocking true story of a serial killer in 1930s Melbourne.  
$34.99
AUD
Category: True Crime
Serial killings, child abductions, organised crime hits and domestic murders. This is the memoir of a homicide detective. Here I am: tall and broad, shaved head, had my nose broken three times fighting. Black suit, white shirt, the big city homicide detective. I've led investigations into serial killing s, child abductions, organised crime hits and domestic murders. But beneath the suit, I've got an Om symbol in the shape of a Buddha tattooed on my right bicep. It balances the tattoo on my left ribs: Better to die on your feet than live on your knees. That's how I choose to live my life.As a cop, I got paid to catch killers and I learned what doing it can cost you. It cost me marriages and friendships. It cost me my reputation. They tell you not to let a case get personal, but I think it has to. Each one has taken a piece out of me and added a piece, until there's only pieces. I catch killers - it's what I do. It's who I am.Gary Jubelin was one of Australia's most celebrated homicide detective, leading investigations into the disappearance of William Tyrrell, the serial killing of three Aboriginal children in Bowraville and the brutal gangland murder of Terry Falconer. During his 34-year career, former Detective Chief Inspector Jubelin also ran the crime scene following the Lindt Cafe siege, investigated the death of Caroline Byrne and recovered the body of Matthew Leveson. In 2020, Jubelin was found guilty of illicitly recording conversations during the Tyrrell investigation. This is his story. ...Show more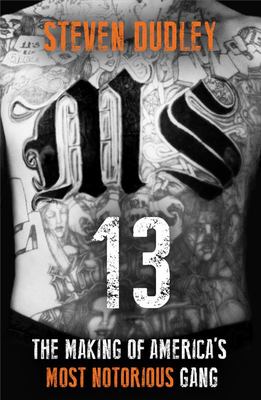 $22.99
AUD
Category: True Crime
The definitive account of America's most dangerous street gang: the MS-13 (Mara Salvatrucha), seen through the eyes of one family caught in its vicious web.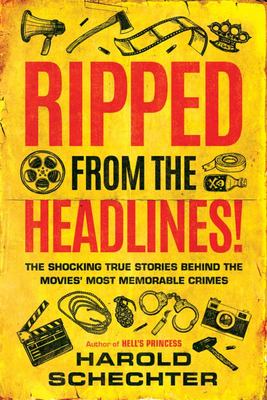 $27.99
AUD
Category: True Crime
The necktie murders in Alfred Hitchcock's Frenzy; Chicago's Jazz Age crime of passion; the fatal hookup in Looking for Mr. Goodbar; the high school horrors committed by the costumed slasher in Scream. These and other cinematic crimes have become part of pop-culture history. And each found inspiration in true events that provided the raw material for our greatest blockbusters, indie art films, black comedies, Hollywood classics, and grindhouse horrors.So what's the reality behind Psycho, Badlands, The Hills Have Eyes, A Place in the Sun, Arsenic and Old Lace, and Dirty Harry? How did such tabloid-ready killers as Bonnie and Clyde, body snatchers Burke and Hare, Texas sniper Charles Whitman, nurse-slayer Richard Speck, and Leopold and Loeb exert their power on the public imagination and become the stuff of movie lore?In this collection of revelatory essays, true-crime historian Harold Schechter takes a fascinating trip down the crossroads of fact and fiction to reveal the sensational real-life stories that are more shocking, taboo, and fantastic than even the most imaginative screenwriter can dream up. ...Show more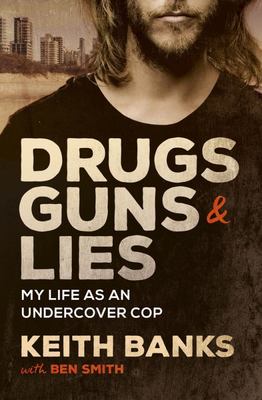 $29.99
AUD
Category: True Crime
'Banks has told his story in a raw and honest autobiography. It is the best true crime book published in Australia in a decade.' -John Silvester, Crime Reporter for The Age Undercover was like guerrilla warfare; to understand your enemy, you had to walk amongst them, to become them. The trick was to kee p an eye on that important line between who you were and who you were pretending to be. This is the true story of Keith Banks, one of Queensland's most decorated police officers, and his journey into the world of drugs as an undercover operative in the 1980s. In an era of corruption, often alone and with no backup, he and other undercover cops quickly learned to blend into the drug scene, smoking dope and drinking with targets, buying drugs and then having dealers arrested. Very quickly, the lines between his identity as a police officer and the life he pretended to be part of became blurred. This is a raw and confronting story of undercover cops who all became casualties of that era, some more than others, when not everyone with a badge could be trusted. ...Show more
$24.95
AUD
Category: True Crime
Opening with a macabre mid-nineteenth century murder, The Mayne Inheritance unfolds like a gothic thriller. Was it the murder victim's money that founded patriarch Patrick Mayne's Queen Street business empire? And were the whispered accusations of murder and genetic madness true? For 150 years scandal a nd mystery have surrounded the Maynes, a wealthy family who donated the magnificent site on which the University of Queensland now stands. ...Show more
$34.99
AUD
Category: True Crime
Nurses and neighbours, partners and parents - all murderers who shocked Australia with the severity of their crimes. But what makes them tick?Society couple Michael O'Neill and Stuart Rattle had it all - their lavish country property, their interior design business - until Michael bludgeoned Stuart to d eath with a cooking pan. Akon Guode intentionally drove into a lake, leaving three of her children trapped in the car to drown. Geoff Hunt, pillar of the local community, shot dead his wife and their three children before killing himself. From feuds on the farm to the infamous Lindt Café Siege in Sydney, Mind Behind the Crime profiles Australia's most horrific, and often most unlikely, killers.Renowned psychologist Dr Helen McGrath and prolific journalist Cheryl Critchley, authors of the bestselling Why Did They Do It?, join forces again to unpack the crimes and discover the personality disorders of the perpetrators. They use psychoanalysis and scientific methodology to uncover the circumstances and motives of our country's most notorious murderers, and to really understand the mind behind the crime. ...Show more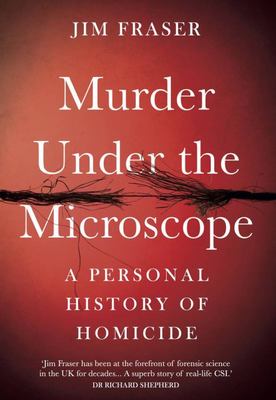 $39.99
AUD
Category: True Crime
'Jim Fraser has been at the forefront of forensic science in the UK for decades... A superb story of real-life CSI.' Dr Richard Shepherd, bestselling author of Unnatural Causes Most murders are not difficult to solve. People are usually killed by someone they know, there is usually abundant evidence an d the police methods used to investigate this type of crime are highly effective. But what about the more difficult cases, where the investigation involves an unusual death, an unusual killer, or is complex or politically charged? In these cases, bringing the accused before the courts can take many years, even then, the outcome may be contentious or unresolved. In this compelling and chilling memoir, Jim Fraser draws on his personal experience as a forensic scientist and cold case reviewer to give a unique insight into some of the most notable cases that he has investigated during his forty-year career, including the deaths of Rachel Nickell, Damilola Taylor and Gareth Williams, the GCHQ code breaker. Inviting the reader into the forensic scientist's micro-world, Murder Under the Microscope reveals not only how each of these cases unfolded as a human, investigative and scientific puzzle, but also why some were solved and why others remain unsolved or controversial even to this day. ...Show more
$32.99
AUD
Category: True Crime
The gripping and revealing inside story of Australia's most notorious armed robbers.
$32.99
AUD
Category: True Crime
We all put our faith in the criminal justice system. We trust the professionals: the police, the lawyers, the judges, the expert witnesses. But what happens when the process lets us down and the wrong person ends up in jail? Henry Keogh spent almost twenty years locked away for a murder that never even happened. Khalid Baker was imprisoned for the death of a man his best friend has openly admitted to causing. And the exposure of 'Lawyer X' Nicola Gobbo's double-dealing could lead to some of Australia's most notorious convictions being overturned. Forensic scientist Xanthé Mallett is used to dealing with the darker side of humanity. Now she's turning her skills and insight to miscarriages of justice and cases of Australians who have been wrongfully convicted. Exposing false confessions, polices biases, misplaced evidence and dodgy science, Reasonable Doubt is an expert's account of the murky underbelly of our justice system - and the way it affects us all. ...Show more