$16.99
AUD
Category: Writing
A hilarious, furious and profoundly useful short guide to the most maddening punctuation in English   Apostrophes are an f'ing pain. The rules about how to use them are complicated, and have evolved haphazardly.   Originally written as advice by a copywriter for designers -- wont to insert and remov e apostrophes at will, for visual effect -- this is a lighthearted pocket-sized guide to getting the f'ing things right.   Simon Griffin lets off steam so that we don't have to, showing precisely why "Rihanna and Jennifer's photos were all over the Internet" is quite different to "Rihanna's and Jennifer's photos" or what words apostrophes are replacing in sentences such as "He'd like you to buy him some cocaine," or "They've got it all on camera."   Elegantly produced, this is the perfect gift for any pedant, as well as an indispensable guide in all our moments of grammar-related frustration.   WARNING: CONTAINS EXPLICIT LANGUAGE ...Show more
Gifts of Reading
by Jennie Orchard (Curated by); Robert Macfarlane; Jackie Morris; William Boyd; Candice Carty-Williams; Chigozie Obioma; Philip Pullman; Imtiaz Dharker; Roddy Doyle; Pico Iyer; Andy Miller
$32.99
AUD
Category: Literary Essays
'This story, like so many stories, begins with a gift. The gift, like so many gifts, was a book...' So begins the essay by Robert Macfarlane that inspired this collection.In this cornucopia of an anthology, you will find essays by some of the world's most beloved novelists, nonfiction writers, essayists and poets.'You will see books taking flight in flocks, migrating around the world, landing in people's hearts and changing them for a day or a year or a lifetime.'You will see books sparking wonder or anger; throwing open windows into other languages, other cultures, other minds; causing people to fall in love or to fight for what is right.'And more than anything, over and over again, you will see books and words being given, received and read - and in turn prompting further generosity.'Published to coincide with the 20th anniversary of global literacy non-profit, Room to Read, The Gifts of Reading forms inspiring, unforgettable, irresistible proof of the power and necessity of books and reading.Inspired by Robert MacfarlaneCurated by Jennie OrchardWith contributions by: William Boyd, Candice Carty-Williams, Imtiaz Dharker, Roddy Doyle, Pico Iyer, Andy Miller, Jackie Morris, Jan Morris, Sisonke Msimang, Dina Nayeri, Chigozie Obioma, Michael Ondaatje, David PillingMax Porter, Philip Pullman, Alice Pung, Jancis Robinson, S.F.Said, Madeleine Thien, Salley Vickers, John Wood and Markus Zusak ...Show more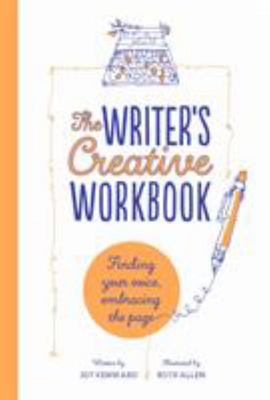 $19.99
AUD
Category: Writing
The Writer's Creative Workbook is a practical and insightful guide into the joyful craft of mindful writing. Focusing on the transformative process of writing and conscious creativity, this beautifully illustrated part-manual, part-journal explores the holistic value of writing for writing's sake. Aut hor Joy Kenward invites story-tellers, poets, travel-writers, journalists and letter-writers - in fact anyone curious about the ancient wisdom of mindfulness and its relevance to the modern creative voice - to embrace affirmations, meditations and Buddhist wisdom. With practical exercises and astute notes on dissolving creative block, planning, time, and caring for your words, this is a must-have companion to help any creative wordsmith flow, flourish, and be mindful. ...Show more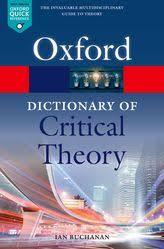 $25.95
AUD
Category: Literary Theory | Series: Oxford Quick Reference Ser.
Boasting more than 750 entries, this is the most wide-ranging and up-to-date dictionary of critical theory available, covering the whole range of critical theory, including the Frankfurt school, cultural materialism, cultural studies, gender studies, film studies, literary theory, hermeneutics, historic al materialism, internet studies, sociopolitical critical theory, and much more. Entries clearly explain even the most complex of theoretical discourses, such as Marxism, psychoanalysis, structuralism, deconstruction, and postmodernism. There are biographies of important figures in the field, with feature entries for those who have heavily influenced areas of the discipline. Entries are fully cross-referenced and contain further reading where appropriate. To provide relevant extra information, this edition features recommended web links for many entries, accessible via the Dictionary of Critical Theory companion website, where they are checked regularly and kept up to date. Covering all aspects of the subject from globalization and race studies, to queer theory and feminism, this multidisciplinary A-Z is essential for students of literary and cultural studies and is useful for anyone studying a subject requiring a knowledge of theory. ...Show more
$32.99
AUD
Category: Writing
Helen Garner is one of Australia's most important, and some would say, most admired living writers. That admiration is inspired by a sense that she is honest, authentic and fearless in the pursuit of her craft. But Garner also courts controversy, not least because she refuses to be constrained by the ru les of literary form. She appears to write so much of herself into her non-fiction, and many of her own experiences inform her fiction. But who is the 'I' in Helen Garner's work? Dr Bernadette Brennan has had access to previously unavailable papers in Garner's archive, and she provides a lively and rigorous reading of the books, journals and correspondence of one of Australia's most beloved women of letters.A Writing Lifeis the first full-length study of Garner's work, a literary portrait that maps Garner's writing against the different stages of her life. ...Show more
$29.99
AUD
Category: Writing
An in-depth look at the science behind the creative methods Shakespeare used to kill off his characters. In Death By Shakespeare, Kathryn Harkup, best-selling author of A is for Arsenic and expert on the more gruesome side of science, turns her expertise to William Shakespeare and the creative methods he used to kill off his characters. Is death by snakebite really as serene as Cleopatra made it seem? How did Juliet appear dead for 72 hours only to be revived in perfect health? Can you really kill someone by pouring poison in their ear? How long would it take before Lady Macbeth died from lack of sleep? Harkup investigates what actual events may have inspired Shakespeare, what the accepted scientific knowledge of the time was, and how Elizabethan audiences would have responded to these death scenes. Death by Shakespeare reveals this and more in a rollercoaster of Elizabethan carnage, poison, swordplay and bloodshed, with an occasional death by bear-mauling for good measure.In the Bard's day death was a part of everyday life. Plague, pestilence and public executions were a common occurrence, and the chances of seeing a dead or dying body on the way home from the theater was a fairly likely scenario. Death is one of the major themes that reoccurs constantly throughout Shakespeare's canon, and he certainly didn't shy away from portraying the bloody reality of death on the stage. He didn't have to invent gruesome or novel ways to kill off his characters when everyday experience provided plenty of inspiration. Shakespeare's era was also a time of huge scientific advance. The human body, its construction and how it was affected by disease came under scrutiny, overturning more than a thousand years of received Greek wisdom, and Shakespeare himself hinted at these new scientific discoveries and medical advances in his writing, such as circulation of the blood and treatments for syphilis. Shakespeare found dozens of different ways to kill off his characters, and audiences today still enjoy the same reactions--shock, sadness, fear--that they did over 400 years ago when these plays were first performed. But how realistic are these deaths, and did Shakespeare have the science to back them up? ...Show more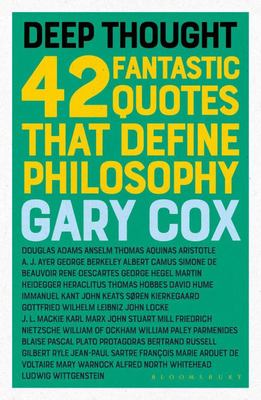 $19.99
AUD
Category: Writing
Gary Cox guides us through 42 of the most misunderstood, misquoted, provocative and significant quotes in the history of philosophy providing a witty and compelling commentary along the way. This entertaining and illuminating collection of quotes doesn't merely list who said what and when, it explores w ho each philosopher is and what he or she really meant when they said what they said. Viewing each quote as a philosophical thesis in itself, Cox probes the writings of everyone from Douglas Adams to A.J. Ayer and Thomas Aquinas to Karl Marx. This is a philosophical journey through history, culture and writing to bring us to a deeper understanding of why we think the way we do. As Douglas Adams points out, if there is no final answer to the question, 'What is the meaning of life?', '42' is as good or bad an answer as any other. Here Cox shows that 42 quotes might be even better! ...Show more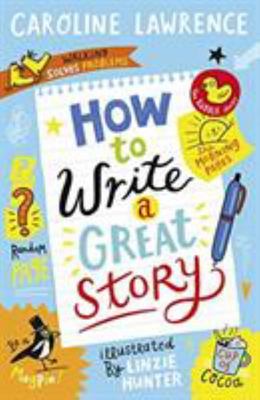 $14.99
AUD
Category: Writing
Million-copy-selling author Caroline Lawrence shares her best tips in this fun and accessible guide to creative writing and storytelling.
$12.99
AUD
Category: Writing | Series: BRYSON BI | Reading Level: good
With dazzling wit and astonishing insight, Bill Bryson--the acclaimed author of The Lost Continent--brilliantly explores the remarkable history, eccentricities, resilience and sheer fun of the English language. From the first descent of the larynx into the throat (why you can talk but your dog can't), t o the fine lost art of swearing, Bryson tells the fascinating, often uproarious story of an inadequate, second-rate tongue of peasants that developed into one of the world's largest growth industries. ...Show more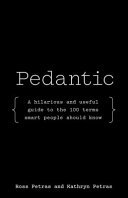 $19.99
AUD
Category: Writing
A compendium of 100 words and phrases smart people use-even if they only kinda sorta (secretly don't) know what they mean-with pithy definitions and fascinating etymologies to solidify their meanings.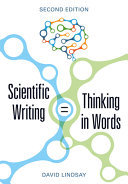 $34.99
AUD
Category: Writing
Telling people about research is just as important as doing it. But many competent researchers are wary of scientific writing, despite its importance for sharpening scientific thinking, advancing their career, obtaining funding for their work and growing the prestige of their institution. This second ed ition of David Lindsay's popular book Scientific Writing = Thinking in Words presents a way of thinking about writing that builds on the way good scientists think about research. The simple principles in this book will help you to clarify the objectives of your work and present your results with impact. Fully updated throughout, with practical examples of good and bad writing, an expanded chapter on writing for non-scientists and a new chapter on writing grant applications, this book makes communicating research easier and encourages researchers to write confidently. It is an ideal reference for researchers preparing journal articles, posters, conference presentations, reviews and popular articles; for students preparing theses; and for researchers whose first language is not English. Makes it easy to understand what goes where in scientific publications and, equally importantly, whyReinforces principles with examples of good and bad writingAddresses new issues for publishing, including open access and predatory journalsEmphasizes writing effectively in other media that scientists must use, including conference papers, posters, theses, reviews, popular articles and grant applicationsExplains the principles behind writing and how it affects readers rather than proposing recipes for good writing ...Show more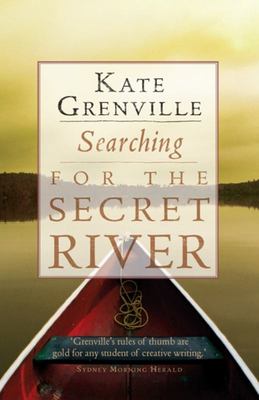 $22.99
AUD
Category: Literary Essays
Searching for the Secret Riveris the extraordinary story of how Kate Grenville came to write her award-winning novel, The Secret River. It all began with her ancestor Solomon Wiseman - transported to New South Wales for the term of his natural life - who later became a wealthy man and built his colonia l mansion on the Hawkesbury. Increasingly obsessed with his story, Grenville pursued him from Sydney to London and back, and then up the Hawkesbury itself. Slowly she began to realise she must write about him. Grenville tells us about how this novel was formed, the research she did, the false starts she made and the frustrations she experienced. Searching for the Secret Riveris a great book about the writing of a great novel. 'It is education in the art, and craft, of fiction, a lesson in the arduous devotion it can command. Yet it is much more than a quite unbelievably generous "invitation into her writing room". It is a courageous public scrutiny of her motives.' Weekend Australian ...Show more