Please join us on Thursday February 13th at 6pm when Mehrdad Rafiee will be chatting about his book Persian Letters.
This is a free event, but bookings are essential. Please phone Books@Stones on 3394 4949 or email info@booksatstones.com.au to book your seat.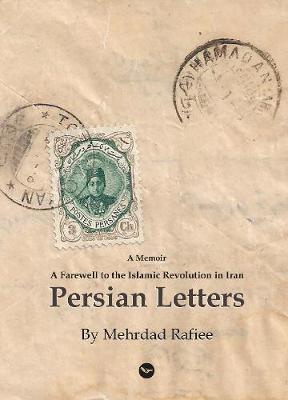 Mehrdad Rafiee has written a personal and endearing saga of his childhood and life in pre-revolutionary Iran, to his departure for life in Australia in the 1980s. Written as a series of letters to his sons, with plenty of illustrations, the story weaves through his own life and the history of a state wrecked by political and economic interference by other world powers. With lots of details about patterns of life long since gone, the structure of the Persian family, their rich culture and traditions. If you enjoy biography, social history, or books like "My Uncle Napoleon" by Iraj Pezeshkzad, "My Family And Other Animals" by Gerald Durrell or "Clinging To The Wreckage" by John Mortimer, then this book will suit you very well.
The story is not only informative, but hilarious, and sad by turns.