Backyard Magic
by Wendy Shurety; Harriet Hobday (Illustrator)
$19.99
AUD
Category: Picture Books
Tilly wonders what to do when the TV is turned off. A whole new world is opened up for her when a little bird helps her discover the magic of the backyard. From the fabulous new pairing of Wenda Shurety and Harriet Hobday comes a joyful and adventurous picture book that opens up a world of discovery an d imagination, all from the backyard. ...Show more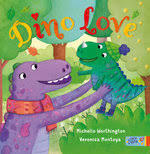 Dino Love
by Michelle Worthington; Veronica Montoya (Illustrator)
$14.99
AUD
Category: Picture Books
Dinosaurs come in all different shapes and sizes. But what do they all have in common?
Day Break
by McQuire, Amy with illustrations by Matt Chun
$24.99
AUD
Category: Picture Books - Indigenous
Day Break is the story of a family making their way back to Country on January 26. We see the strength they draw from being together, and from sharing stories as they move through a shifting landscape. The story refocuses the narratives around 'Australia Day' on Indigenous survival and resistance, and i n doing so honours the past while looking to the future. Confronting yet truthful, painful yet full of hope, Day Break is a crucial story that will open up a conversation on truth-telling for the next generation. ...Show more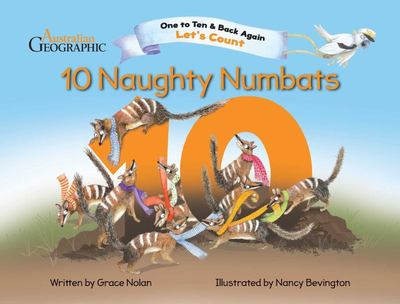 $14.99
AUD
Category: Picture Books | Series: Learning to Count Ser.
A delightful counting adventure with adorable Aussie animals! Counting! Counting to ten is exciting and fun with ten naughty numbats and their Aussie friends. The entertaining rhyming text and delightful illustrations introduce readers to the amazing world of number.
The Wanting Monster
by Martine Murray; Anna Read (Illustrator)
$29.95
AUD
Category: Feelings
A gentle and humorous fable about a tiny monster who causes enormous trouble in one village. The story pits the small village, with its stream and forest and fields, against human greed, carefully stirred into the minds of the hapless villagers by the attention-seeking Wanting Monster. The villagers rea lize that their emergent competitiveness and acquisitiveness has ruined the life and beauty of their village, just as the Wanting Monster, now expelled from the village, realizes the value of befriending. ...Show more
$24.99
AUD
Category: Environmental Themes
Anemone lives alone in the rock pool. The tide comes in and the tide goes out. All Anemone wants is a friend, but friends are hard to make when you accidentally sting everyone who comes near you. Perhaps Clownfish has a solution to the problem...
$16.99
AUD
Category: Picture Books
Bluey and Bingo love their mum and she loves them! Discover all of Chilli's special mum skills in this touching and humorous book. The perfect Mother's Day gift for Bluey fans young and old. Bluey has been a phenomenal success since airing on ABC KIDS in October 2018, amassing legions of dedicated fans and hugely popular ranges of books, toys, clothes, games and more. It holds the coveted position of being the most watched program ever on ABC iView, with over 260 million plays for Series One, and is the winner of an International Emmy for Most Outstanding Children's Programme.   ...Show more
$19.99
AUD
Category: Picture Books
Parents and children will LAUGH OUT LOUD reading this hilarious book about the natural occurrence of fluffs that happen to all human and animal species. Children follow a monkey in a cowboy hat as he teaches children the circumstances of when it is appropriate and not so appropriate to fluff with this g reat rhyming story. ...Show more
$15.99
AUD
Category: Picture Books
Poor Tricky! Nothing is going right for him. Milk spills, pyjama buttons won't work, his little sister wrecks their game, and when he tries to help out, everything gets worse.   Tricky's having a very bad day!   Then Dad has an idea. Outside it's wild, but there's a lot to explore...     From Aus tralia's favourite picture-book creator comes a warm and funny story about the very recognisable mess, muddle and love that is the life of a young family - and the freedom of an outside adventure. ...Show more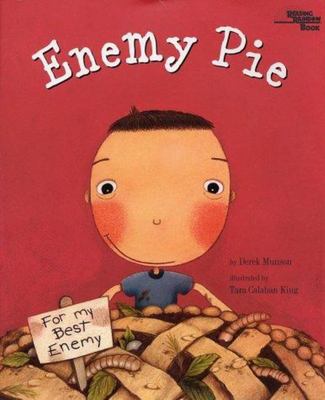 $29.95
AUD
Category: Picture Books
It was the perfect summer. That is, until Jeremy Ross moved into the house down the street and became neighborhood enemy number one. Luckily Dad had a surefire way to get rid of enemies: Enemy Pie. But part of the secret recipe is spending an entire day playing with the enemy In this funny yet endearing story, one little boy learns an effective recipes for turning your best enemy into your best friend. Accompanied by charming illustrations, Enemy Pie serves up a sweet lesson in the difficulties and ultimate rewards of making new friends. ...Show more
$24.99
AUD
Category: Picture Books - Indigenous
'Dijan buk gada ola memri ai bin abum gada main abija from wen ai bin lilgel til imin libu wi. Imin titjim mi loda tings bla koltja en bla kantri. Mi hepi ba pasim det stori la main femili en bla pudum la dis buk.' 'This book has the memories I had of my grandfather from when I was small until he left u s. He taught me many things about culture and country. I'm happy to pass this story on to my family and to put it in this book.' With luscious artwork and a lyrical text in Kriol and English, celebrated Ngukurr artist Karen Rogers evokes the world of her childhood in a remote part of the Northern Territory. Her story is a beautiful celebration of a special relationship, showing how culture is passed on from generation to generation. 'My grandfather touched my heart. I hope everybody can have a chance to love one grandparent that way.' ...Show more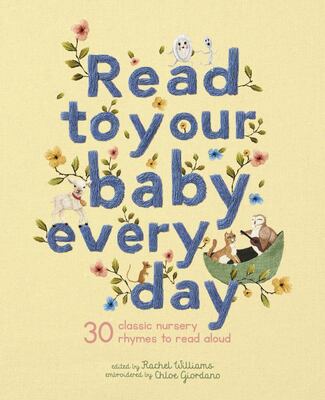 $24.99
AUD
Category: Picture Books
Science tells us that babies develop best and connect with people and the world around them when they are spoken to, sung to and read to. Even when they're tiny, the sound of their parents' voices helps them make sense of the world and feel comfortable with new people and places. This treasury gives p arents the opportunity to rediscover just how useful (and calming) 30 of the best-loved nursery rhymes are in one, handsome volume. ...Show more