$9.99
AUD
Category: Picture Books
   An adorable and informative picture book about mummy animals and their babies from the author of The Baby Animal Book and 101 Collective Nouns. Did you know that a mother peacock is called a peahen and a baby peacock is called a peachick?The Mummy Animal Book is an adorable and informative picture book about mummy animals and their babies that is perfect for Mother's Day, from the author of the CBCA Notable The Baby Animal Book. ...Show more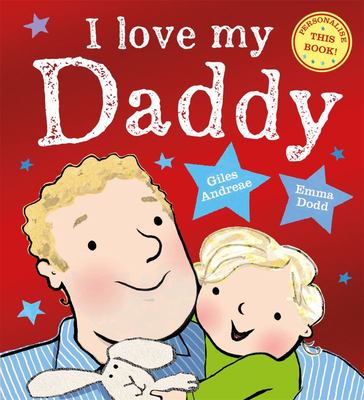 I Love My Daddy
by Giles Andreae; Emma Dodd (Illustrator)
$15.99
AUD
Category: Picture Books
'I love my daddy, yes I do. He's very kind - and funny too.' Playing, cooking, singing, snuggling . . . Spend special time with Dad in this joyful, rhyming picture book, brimming with love, silliness and even pages to personalise! With a gentle, rhyming story and bold, bright illustrations, this is th e perfect celebration of the special relationship between father and child - perfect for sharing on Father's Day and all year round! From the bestselling author of Giraffes Can't Dance, Giles Andreae. With a super shiny finish and extra special pages at the back for every child to personalise for their own daddy! 'Simple but touching' - Daily Mail A Sunday Times Top-Ten Bestseller! ...Show more
$19.99
AUD
Category: Picture Books | Reading Level: 7 Kids Picture Books
A book for one? A book for two? A book for different points of view. I See, I See is a playful, rhyming call-and-answer conversation between two readers, each of whom view the page from a different perspective: I see water, I see sky, I see swimming, I see fly! A dynamic interactive picture book for two, designed to be read right side up and upside down at the same time. Suitable for readers of Press Here and Do Not Lick This Book. ...Show more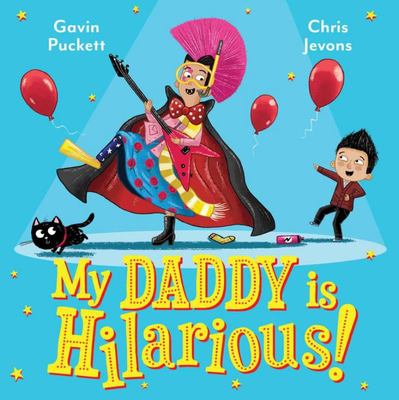 $14.99
AUD
Category: Picture Books
Daddy, what is going on? Last night was just your hair. It also seems this dreadful curse has changed the clothes you wear. Dad usually looks fairly sensible, so it's a bit surprising when he starts appearing with outlandish new hairstyles Then things get weirder when he turns up in odd and eccentric c lothes Why can this be? Has he gone mad? Children and parents alike will delight in figuring out why Daddy's appearance keeps changing -- he's trying on costumes for a costume party By the end of the book, the little boy is also in his costume and the whole family is ready for some fun ...Show more
$12.99
AUD
Category: Picture Books | Series: Oi Frog and Friends Ser.
A fun-packed rhyming sticker activity book, featuring all your favourite characters from the bestselling Oi Frog and Friends series. Oi! Get ready for rhyming phonics fun! Join Frog, Dog and Cat and have fun with phonics in this hilarious new sticker activity book from the creators of Oi Frog! Jam-pack ed with animals and silliness, this colourful activity book is perfect for helping young children practise their rhyming skills. Stick gophers on sofas, lambs on jam, and puffins on muffins, come up with your own brilliantly silly rhymes ... and lots more!   The laughter never ends with Oi Frog and Friends! Oi Frog and Friends is a top ten bestselling series. Loved by children and parents, the books have won numerous awards, including the Laugh Out Loud Picture Book Award, and been shortlisted for many more! ...Show more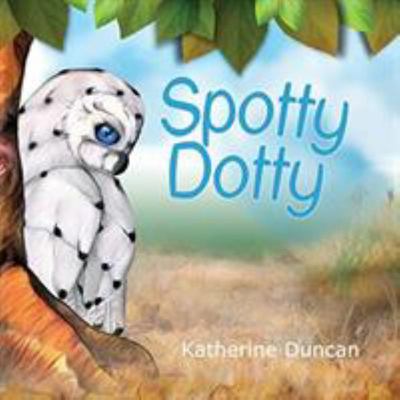 Spotty Dotty
by Katherine Duncan (Illustrator)
$14.99
AUD
Category: Picture Books
Spotty Dotty is a blind owl that can do everything that all the other owls can, except for one thing... Spotty Dotty cannot see.Because of this, her everyday life is hard and leaves her excluded and alienated.Sad and lonely because she cannot play with the other owls, Spotty Dotty wanders away to hide. But someone 'sniffs' her and shows Spotty Dotty that being blind doesn't exclude her, it just requires a different approach.Together with her new friend, Spotty Dotty finds another way to play and heads on out to have fun. ...Show more
ANZAC Biscuits
by Phil Cummings; Owen Swan (Illustrator)
$15.99
AUD
Category: Picture Books
Rachel is in the kitchen, warm and safe. Her father is in the trenches, cold and afraid. When Rachel makes biscuits for her father, she adds the love, warmth and hope that he needs. This is a touching story of a family torn apart by war but brought together through the powerful simplicity of Anzac biscu its. Anzac Biscuits delicately entwines the desolation of life on the front line with the tenderness of life on the home front. ...Show more
Found
by Bruce Pascoe; Charmaine Ledden-Lewis (Illustrator)
$24.99
AUD
Category: Picture Books - Indigenous
This gentle story set in the rugged Australian bush is about a small calf who becomes separated from his family. The little calf is alone and simply wants his mother, sisters and brothers. He can see other animals, and after running to the river, manages to ask some horses if they are his family. The ca lf's family have been taken away in the back of a noisy truck. So begins the little calf's journey to find his family. In Found we share the calf's point of view in an evocative story, accompanied by stunning illustrations. ...Show more
$24.99
AUD
Category: Picture Books
A poetic ghost story with stunning images from two of Australia's finest children's book creators.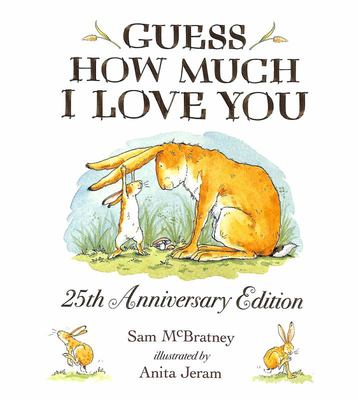 $16.99
AUD
Category: Picture Books
"I love you right up to the moon – AND BACK!"   Sometimes, when you love someone very, very much, you want to find a way of describing just how much you treasure them. But, as Little Nutbrown Hare and Big Nutbrown Hare discover, love is not always an easy thing to measure! Since it's publication in 19 94, children and parents worldwide have cherished the heartwarming tale of Little Nutbrown and Big Nutbrown Hare so much that it has become one of the most enduring bedtime classics of our time. Join us in celebrating its 25th Anniversary with this beautiful paperback edition of the beloved story. ...Show more

$19.95
AUD
Category: Picture Books
I Love Boost: ABC Book of Car Parts for Kids teaches your kid ABC's from the "auto parts" perspective. Get your baby racers ready to boost the horses under the hood with this fun-filled alphabet book.
$26.99
AUD
Category: Natural History | Series: Nature Storybooks
An exciting new addition to the narrative nonfiction series Nature Storybooks, about kookaburras. In the crinkled shadows night-dwellers yawn, day-creatures stretch and Kookaburra laughs. Kook-kook-kook. Kak-kak-kak. The team behind Dingo is back again with a new addition to the Nature Storybooks serie s. The kookaburra, perhaps Australia's best-loved bird, is shown in all her glory in a stunning and vivid landscape. Follow along as Kookaburra finds food for her young and goes searching for a nest with her mate.Full of fun and interesting facts about kookaburras - perfect for nature lovers and budding wildlife scientists.   ...Show more