$16.99
AUD
Category: Picture Books | Series: Bluey
Bluey loves to play Use the magnets to create games for Bluey, Bingo and their friends in the backyard, the forest and more. A fun-filled magnet book for kids of all ages. Blueyhas been a phenomenal success since airing on ABC KIDS in October 2018, amassing legions of dedicated fans and hugely popula r ranges of books, toys, clothes, games and more. It holds the coveted position of being the most watched program ever on ABC iView, with over 260 million plays for Series One, and is the winner of an International Emmy for Most Outstanding Children's Programme.   ...Show more
Aunty's Wedding
by Miranda Tapsell; Joshua Tyler
$24.99
AUD
Category: Picture Books - Indigenous
A Tiwi-Island girl prepares for Aunty's wedding with help from her maningawu in this vibrant picture book by the popular actor and writers of Top End Wedding and the highly acclaimed illustrator of Alfred's War.   Everyone on the island is getting ready for Aunty's wedding.Maningawu puts on her best ha t and I can wear a wurrijinga in my hair. Lucky!We all dress up, but I still don't understand. Why do people have a wedding?A warm family story that celebrates love and culture from actor, activist, writer and Australian sweetheart, Miranda Tapsell, and Joshua Tyler, co-writer of Top End Wedding, lushly illustrated by Samantha Fry. ...Show more
$24.99
AUD
Category: Box Set | Series: May Gibbs
Four beautifully illustrated paperback storybooks from the May Gibbs collection packed in a cloth keepsake tote bag. Includes Good Morning, Gumnuts; Goodnight, Gumnuts; Gumnut Babies ABC and Gumnut Babies 123.
Tree
by Melinda Foord
$24.95
AUD
Category: Picture Books
Frank is a young boy who has a special relationship with his beloved 'Tree'. His world is turned upside down unexpectedly when 'Tree' is damaged beyond repair. Although confused and overwhelmed, Frank learns quickly about the resilience of nature, the environment and family.
$19.99
AUD
Category: Picture Books
A young woman holds her newborn sonAnd looks at him lovingly. Softly she sings to him: "I'll love you forever I'll like you for always As long as I'm living My baby you'll be." So begins the story that has touched the hearts of millions worldwide. Since publication in l986, "Love You Forever" has sold more than 15 million copies in paperback and the regular hardcover edition (as well as hundreds of thousands of copies in Spanish and French). Firefly Books is proud to offer this sentimental favorite in a variety of editions and sizes: We offer a trade paper and laminated hardcover edition in a 8" x 8" size. In gift editions we carry: a slipcased edition (8 1/2" x 8 1/4"), with a laminated box and a cloth binding on the book and a 10" x 10" laminated hardcover with jacket. And a Big Book Edition, 16" x 16" with a trade paper binding. ...Show more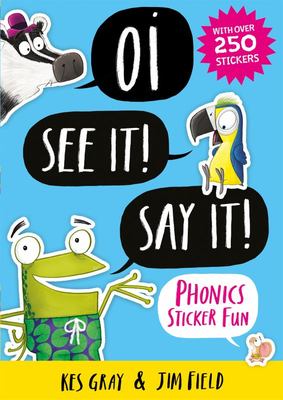 $12.99
AUD
Category: Picture Books | Series: Oi Frog and Friends Ser.
A fun-packed rhyming sticker activity book, featuring all your favourite characters from the bestselling Oi Frog and Friends series. Oi! Get ready for rhyming phonics fun! Join Frog, Dog and Cat and have fun with phonics in this hilarious new sticker activity book from the creators of Oi Frog! Jam-pack ed with animals and silliness, this colourful activity book is perfect for helping young children practise their rhyming skills. Stick gophers on sofas, lambs on jam, and puffins on muffins, come up with your own brilliantly silly rhymes ... and lots more!   The laughter never ends with Oi Frog and Friends! Oi Frog and Friends is a top ten bestselling series. Loved by children and parents, the books have won numerous awards, including the Laugh Out Loud Picture Book Award, and been shortlisted for many more! ...Show more
Paperboy
by Danny Parker; Bethany Macdonald (Illustrator)
$17.99
AUD
Category: Picture Books
Paperboy is a journey through the salient moments of a young boy's life the fears, the trials, the tragedies and the small triumphs with each moment contemplated in terms of paper. Tissue paper that tears too readily, fly paper to which nasty things adhere, folded paper with which to create hope. Paperb oy is written by Danny Parker, whose poetic prose for young readers has won him prestigious awards. Bethany Macdonald's robust expressionist collages both embody and illustrate the themes of this poignant story. AGES: 6 plus AUTHOR: Danny Parker is a picture-book author for whom the combination of family and the deeply personal process of writing are intertwined. Each of his stories is either based on, or eventually refers back to family life. A number of Danny's picture books have won or been short-listed for national awards, and he has collaborated with some of the world's leading illustrators. Bethany MacDonald is an artist and bookseller. She works primarily in paper collage, using traditional cut and paste techniques, painting and preparing different kinds of paper or cardboard before tearing, cutting and assembling it to create her vibrant textured illustrations. Paperboy is the first picture-book Bethany has illustrated. ...Show more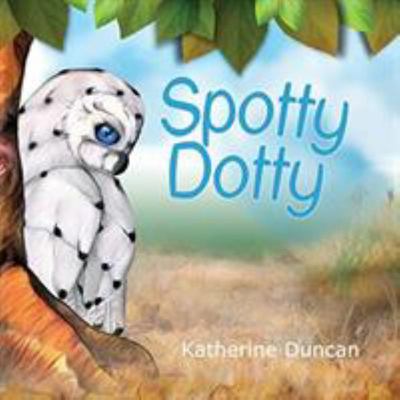 Spotty Dotty
by Katherine Duncan (Illustrator)
$14.99
AUD
Category: Picture Books
Spotty Dotty is a blind owl that can do everything that all the other owls can, except for one thing... Spotty Dotty cannot see.Because of this, her everyday life is hard and leaves her excluded and alienated.Sad and lonely because she cannot play with the other owls, Spotty Dotty wanders away to hide. But someone 'sniffs' her and shows Spotty Dotty that being blind doesn't exclude her, it just requires a different approach.Together with her new friend, Spotty Dotty finds another way to play and heads on out to have fun. ...Show more
$24.99
AUD
Category: Picture Books - Indigenous
Archie Roach AM's deeply personal song, 'Took the Children Away', from his 1990 debut album, Charcoal Lane, was the first song ever to receive a prestigious Australian Human Rights Award. Its impact was immediate, shining a stark light on Australia's shameful past practices of removing children from the ir families. The song also speaks of love and reconnection and has travelled across seas into the hearts of First Nations communities everywhere.   One dark day, when Archie was just two years old, big black government cars came to his home at Framlingham Aboriginal Mission in southwest Victoria. They forcibly took Archie away from his mother, father and family - everything he had ever known. They took away thousands of other Aboriginal children, right around Australia. Powerful people had decided that these children would be better off living and learning all the white man's ways. Frightened and alone, they grew up in institutions and foster homes. They became known as the Stolen Generations.   Ruby Hunter was one of those children, too, only eight when she was taken from the loving arms of her grandmother living on the Coorong in South Australia.   Archie and Ruby met and fell in love as homeless teenagers and Archie started writing songs to help ease his pain. Archie's songs, loved by fans worldwide, tell a powerful story of survival and renewal, and the healing power of music.   In this special 30th anniversary edition, Archie's iconic lyrics sit alongside evocative illustrations by his beloved soulmate and musical collaborator, Ruby Hunter. Also included are Archie's recollections of his family and rare historical photographs.   Aboriginal and Torres Strait Islander readers are warned that this book contains images of people who are deceased or who may now be deceased.     ...Show more
ANZAC Biscuits
by Phil Cummings; Owen Swan (Illustrator)
$15.99
AUD
Category: Picture Books
Rachel is in the kitchen, warm and safe. Her father is in the trenches, cold and afraid. When Rachel makes biscuits for her father, she adds the love, warmth and hope that he needs. This is a touching story of a family torn apart by war but brought together through the powerful simplicity of Anzac biscu its. Anzac Biscuits delicately entwines the desolation of life on the front line with the tenderness of life on the home front. ...Show more