To My Country
by Ben Lawson; Bruce Whatley (Illustrator)
$29.99
AUD
Category: Poetry
On January 10, Ben touched the hearts of Australians with the reading of his poem To My Country in response to the Australian bushfires. This gorgeous 4 colour book combines Ben's heartfelt words with stunning illustrations by Bruce Whatley.  
$12.99
AUD
Category: Poetry | Series: Popular Penguins Ser.
In the sixteenth century, Japanese monks developed the haiku, a poem consisting of (respectively) three unrhymed lines of five, seven and five syllables. Now, David Bader applies this ancient poetic form to 100 Great Books. From Homer to Milton to Dostoyevsky, the entire literary canon is finally within reach of even the shortest attention spans. The formal requirements of the haiku have, admittedly, necessitated a few cuts, such as characters, plot, dialogue and descriptive passages. Still, these are small sacrifices in view of the huge savings in time and shelf space. Avoid eyestrain and deforestation and show off your literary prowess at parties. It's the perfect gift for today's busy reader. ...Show more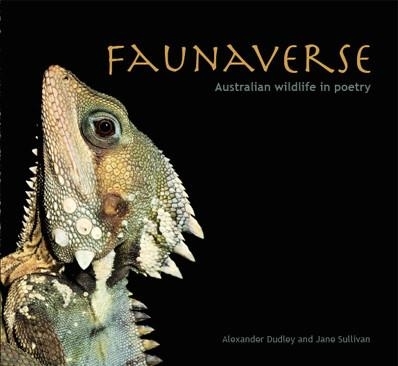 Faunaverse
by Alexander Dudley; Jane Sullivan
$24.99
AUD
Category: Poetry
Faunaverse was created as a means of educating people about some of the special, obscure and misunderstood wildlife of Australia in an entertaining, yet informative way. Using poetry ensures the book is fun to read for adults and kids alike, and the stunning photographs accompanying the poems show the a nimals as the characters they are. ...Show more
$29.99
AUD
Category: Poetry
This important anthology, curated by Gomeroi poet and academic Alison Whittaker, showcases Australia's most-respected First Nations poets alongside some of the rising stars. Featured poets include Oodgeroo Noonuccal, Ruby Langford Ginibi, Ellen van Neerven, Tony Birch, Claire G. Coleman, Evelyn Araluen, Jack Davis, Kevin Gilbert, Lionel Fogarty, Sam Wagan Watson, Ali Cobby Eckermann, Archie Roach and Alexis Wright. Divided into five thematic sections, each one is introduced by an essay from a leading Aboriginal writer and thinker - Bruce Pascoe, Ali Cobby Eckermann, Chelsea Bond, Evelyn Araluen and Steven Oliver - who reflects on the power of First Nations poetry with their own original contribution. This incredible book is a testament to the renaissance of First Nations poetry happening in Australia right now. ...Show more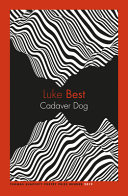 $24.99
AUD
Category: Poetry | Series: UQP Poetry Ser.
When an inland tsunami floods the foothills of a mountain city, a woman survives the inundation of her home, alone. This edgy, potent verse novel circles the scene like the cadaver dog whose work it is to search for those who are missing. Reimagining traditions of bush gothic and outback horror, Luke Be st crafts a terrifying and acute psychological portrait of grief and guilt. Loss, cowardice and trauma pulse through this singular and uncompromising narrative of ecological and personal disaster. ...Show more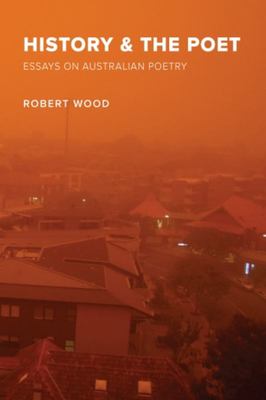 $24.95
AUD
Category: Poetry
History & the Poet is a series of essays on contemporary Australian poetry. In language clear and precise, Robert Wood poses philosophical and ideological questions that matter for poetry now. History & the Poet offers an entry point to a rich and complex world, and is a compelling vision of wha t poetry can become. It includes discussion of Wood's own experiences and identity as part of a broader conversation about who we are and why poetry matters. This is a welcome and fearless set of writings by Robert Wood: he's unafraid to talk about poetry and its centrality to his life and the many, varied communities within which he moves. These short essays are lively, vivid impressions of how poetry provides a way of understanding the world, politics and history. Sometimes aphoristic, sometimes humorous, they remind us of our expanding linguistic universe, and especially the rich language communities of Australia, including the Indigenous ones. These writings are part of a brilliant, younger generation's new uptake of poetry and poetics - a lot of readers will wish to live in their world. ...Show more
$24.99
AUD
Category: Poetry
rupi kaur constantly embraces growth, and inhome body , she walks readers through a reflective andintimate journey visiting the past, the present, and the potential of the self. home body is a collection of ofis a collection of raw, honest conversations with oneself -reminding readers to fill up on love , acceptance, community,family, and embrace change. illustrated by the author, themes of nature and nurture, light and dark,rest here. i dive into the well of my bodyand end up in another worldeverything i needalready exists in methere's no needto look anywhere else else -home ...Show more
$24.99
AUD
Category: Poetry
With lyrics rich in rhyme, Homeland Calling is a hip-hop poetry collection that channels culture and challenges stereotypes. The words have all been written by First Nations youth from remote and regional communities around Australia, edited by award-winning author and poet Ellen van Neerven, and brough t to you by Desert Pea Media. These verses are the result of young artists exploring their place in the world and expressing the future they want to live in. Organised into four sections, 'Country is my heartbeat', 'History is in my bloodline', 'Flame in the struggle' and 'Pride in my people', the words of these deadly, young poets offer wider Australia a rare insight into their thoughts, hopes and dreams. At the back of the book, you'll find a notes section written by Ellen that addresses many of the basic misconceptions regarding First Nations histories and peoples. There's also a glossary of words used in the poems that demonstrate the diversity of languages spoken across this country. ...Show more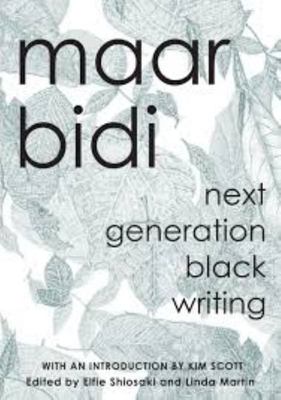 $24.99
AUD
Category: Poetry
In this beautifully crafted, evocative and poignant anthology of prose and fiction, a diverse group of young black writers are encouraged to find strength in their voices and what is important to them. maar bidi is a journey into what it is to be young, a person of colour and a minority in divergent and conflicting worlds. All talk to what is meaningful to them, whilst connecting the old and the new, the ancient and the contemporary in a variety of ways. These young essayists, critics, novelists, poets, authors shake down words and works to find styles, forms and meanings that have influenced them and all their writings. These pieces are snapshots of peoples, places and perception. 'Each writer is telling an individual story but if you map them they are telling a story of young black Australia – and that makes it profound – because unlike other writers, Indigenous writers speak of country and kin. What does it mean for us when young Indigenous people find their voice in writing?' — Elfie Shiosaki, Editor ...Show more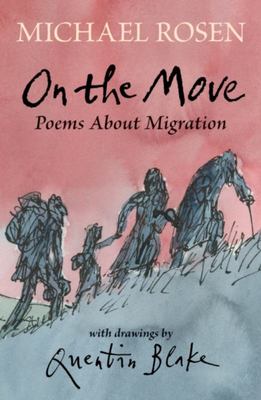 $24.99
AUD
Category: Poetry
Former Children's Laureates Michael Rosen and Sir Quentin Blake join forces for a personal and uniquely affecting collection of poems about migration. "What you leave behind Won't leave your mind. But home is where you find it. Home is where you find it." Michael Rosen and Sir Quentin Blake join forces for a landmark new collection, focusing on migration and displacement. Michael's poems are divided into four: in the first series, he draws on his childhood as part of a first-generation Polish family living in London; in the second, on his perception of the War as a young boy; in the third, on his "missing" relatives and the Holocaust; and in the fourth, and final, on global experiences of migration. By turns charming, shocking and heart-breaking, this is an anthology with a story to tell and a powerful point to make: "You can only do something now." ...Show more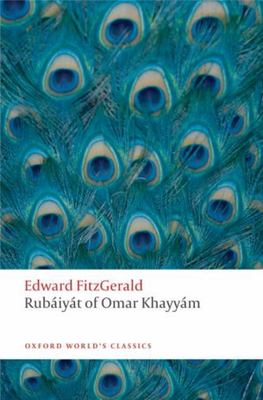 $19.95
AUD
Category: Poetry | Series: Oxford World's Classics
'The Moving Finger writes; and, having writ Moves on: nor all thy Piety nor Wit Shall lure it back to cancel half a line Nor all thy tears wash out a word of it.' In the 'rubaiyat' (short epigrammatic poems) of the medieval Persian poet, mathematician, and philosopher Omar Khayyam, Edward FitzGerald saw an unflinching challenge to the illusions and consolations of mankind in every age. His version of Omar is neither a translation nor an independent poem; sceptical of divine providence and insistent on the pleasure of the passing moment, its 'Orientalism' offers FitzGerald a powerful and distinctive voice, in whose accents a whole Victorian generation comes to life. Although the poem's vision is bleak, it is conveyed in some of the most beautiful and haunting images in English poetry - and some of the sharpest- edged. The poem sold no copies at all on its first appearance in 1859, yet when it was 'discovered' two years later its first admirers included Dante Gabriel Rossetti, Swinburne, and Ruskin. Daniel Karlin's richly annotated edition does justice to the scope and complexity of FitzGerald's lyrical meditation on 'human death and fate'. ABOUT THE SERIES: For over 100 years Oxford World's Classics has made available the widest range of literature from around the globe. Each affordable volume reflects Oxford's commitment to scholarship, providing the most accurate text plus a wealth of other valuable features, including expert introductions by leading authorities, helpful notes to clarify the text, up-to-date bibliographies for further study, and much more. ...Show more
$34.99
AUD
Category: Poetry
Essentially, this is Clive James' desert island poems: a selection of his favourite verse and a personal commentary on each.The Fire of Joy was the final book Clive James completed before his death in 2019. It takes its title from the French expression Feu de Joie, which refers to a military celebration when all the riflemen of a regiment fire one shot after another in a wave of continuous sound: it is a reminder that the regiment's collective power relies on the individual, and vice versa.In this book, James has chosen a succession of English poems, exploding in sequence from Chaucer to the present day; they tell the story of someone writing something wonderful, and someone else coming along, reading it, and feeling impelled to write something even more wonderful. After a lifetime, these are the poems James found so good that he remembered them despite himself. In offering them to you, the main purpose of this book is to provide ammunition that will satisfy your urge to discover, learn and declaim verse.As well as his selection of poems, James offers a commentary on each: whether this is a biographical, historical or critical introduction to the poem, or a more personal anecdote about the role a particular poem has played in James's life, these mini essays provide the joy of James's enthusiasm and the benefit of his knowledge. Full of the flashing fires of poems you will not be able to forget, this book will ignite your passion and leave you with a contagious crackle rattling in your ears. ...Show more