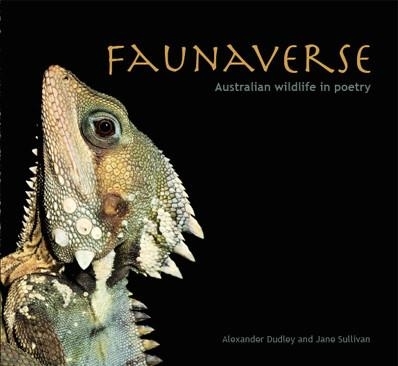 Faunaverse
by Alexander Dudley; Jane Sullivan
$24.99
AUD
Category: Poetry
Faunaverse was created as a means of educating people about some of the special, obscure and misunderstood wildlife of Australia in an entertaining, yet informative way. Using poetry ensures the book is fun to read for adults and kids alike, and the stunning photographs accompanying the poems show the a nimals as the characters they are. ...Show more
$29.99
AUD
Category: Poetry
This important anthology, curated by Gomeroi poet and academic Alison Whittaker, showcases Australia's most-respected First Nations poets alongside some of the rising stars. Featured poets include Oodgeroo Noonuccal, Ruby Langford Ginibi, Ellen van Neerven, Tony Birch, Claire G. Coleman, Evelyn Araluen, Jack Davis, Kevin Gilbert, Lionel Fogarty, Sam Wagan Watson, Ali Cobby Eckermann, Archie Roach and Alexis Wright. Divided into five thematic sections, each one is introduced by an essay from a leading Aboriginal writer and thinker - Bruce Pascoe, Ali Cobby Eckermann, Chelsea Bond, Evelyn Araluen and Steven Oliver - who reflects on the power of First Nations poetry with their own original contribution. This incredible book is a testament to the renaissance of First Nations poetry happening in Australia right now. ...Show more
$22.99
AUD
Category: Poetry
Including classics such as 'The Broad Bean Sermon', 'An Absolutely Ordinary Rainbow' and 'The Dream of Wearing Shorts Forever', this is guaranteed to delight Murray fans and introduce new readers to his work. This is a wonderful gift, and a treasure trove of the best poems ever written in Australia.
Throat
by Ellen van Neerven
$24.99
AUD
Category: Poetry
not in Aus, matebad things don't happen here our beaches are open they are not places where bloodied mattresses burn 'Throat' is the explosive second poetry collection from award-winning Mununjali Yugambeh writer Ellen van Neerven. Exploring love, language and land, van Neerven flexes their distinctive muscles and shines a light on Australia's unreconciled past and precarious present with humour and heart. Van Neerven is unsparing in the interrogation of colonial impulse, and fiercely loyal to telling the stories that make us who we are. ...Show more
$26.99
AUD
Category: Poetry
The poetry selected for this collection reveals Paterson's love and appreciation for the Australian bush and its people. It contains not only widely published and quoted poems such as 'On Kiley's Run' and 'Clancy of The Overflow', but also lesser known poems such as 'The Uplift' and 'The Wind's Message' . The colour plates of works by Australian artists subtly illustrate the images evoked by the poems. ...Show more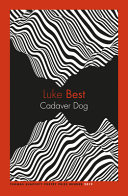 $24.99
AUD
Category: Poetry | Series: UQP Poetry Ser.
When an inland tsunami floods the foothills of a mountain city, a woman survives the inundation of her home, alone. This edgy, potent verse novel circles the scene like the cadaver dog whose work it is to search for those who are missing. Reimagining traditions of bush gothic and outback horror, Luke Be st crafts a terrifying and acute psychological portrait of grief and guilt. Loss, cowardice and trauma pulse through this singular and uncompromising narrative of ecological and personal disaster. ...Show more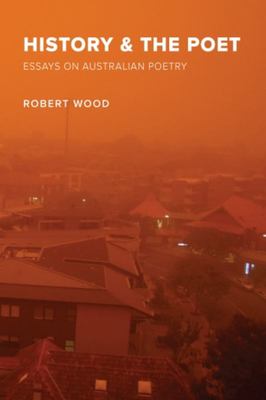 $24.95
AUD
Category: Poetry
History & the Poet is a series of essays on contemporary Australian poetry. In language clear and precise, Robert Wood poses philosophical and ideological questions that matter for poetry now. History & the Poet offers an entry point to a rich and complex world, and is a compelling vision of wha t poetry can become. It includes discussion of Wood's own experiences and identity as part of a broader conversation about who we are and why poetry matters. This is a welcome and fearless set of writings by Robert Wood: he's unafraid to talk about poetry and its centrality to his life and the many, varied communities within which he moves. These short essays are lively, vivid impressions of how poetry provides a way of understanding the world, politics and history. Sometimes aphoristic, sometimes humorous, they remind us of our expanding linguistic universe, and especially the rich language communities of Australia, including the Indigenous ones. These writings are part of a brilliant, younger generation's new uptake of poetry and poetics - a lot of readers will wish to live in their world. ...Show more
$29.99
AUD
Category: Poetry
A beautifully produced gift-edition of Barbara Kingsolver's luminous poetry - to appeal to her loyal fans and fiction readers more generally.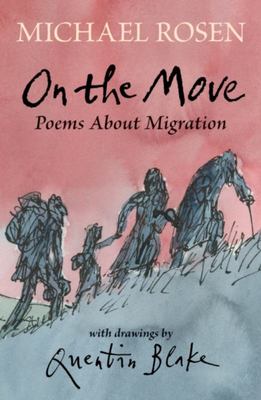 $24.99
AUD
Category: Poetry
Former Children's Laureates Michael Rosen and Sir Quentin Blake join forces for a personal and uniquely affecting collection of poems about migration. "What you leave behind Won't leave your mind. But home is where you find it. Home is where you find it." Michael Rosen and Sir Quentin Blake join forces for a landmark new collection, focusing on migration and displacement. Michael's poems are divided into four: in the first series, he draws on his childhood as part of a first-generation Polish family living in London; in the second, on his perception of the War as a young boy; in the third, on his "missing" relatives and the Holocaust; and in the fourth, and final, on global experiences of migration. By turns charming, shocking and heart-breaking, this is an anthology with a story to tell and a powerful point to make: "You can only do something now." ...Show more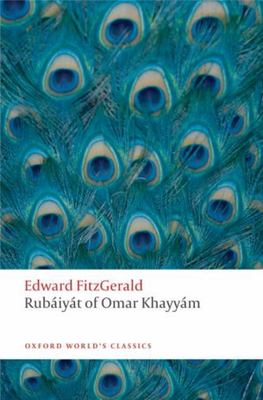 $19.95
AUD
Category: Poetry | Series: Oxford World's Classics
'The Moving Finger writes; and, having writ Moves on: nor all thy Piety nor Wit Shall lure it back to cancel half a line Nor all thy tears wash out a word of it.' In the 'rubaiyat' (short epigrammatic poems) of the medieval Persian poet, mathematician, and philosopher Omar Khayyam, Edward FitzGerald saw an unflinching challenge to the illusions and consolations of mankind in every age. His version of Omar is neither a translation nor an independent poem; sceptical of divine providence and insistent on the pleasure of the passing moment, its 'Orientalism' offers FitzGerald a powerful and distinctive voice, in whose accents a whole Victorian generation comes to life. Although the poem's vision is bleak, it is conveyed in some of the most beautiful and haunting images in English poetry - and some of the sharpest- edged. The poem sold no copies at all on its first appearance in 1859, yet when it was 'discovered' two years later its first admirers included Dante Gabriel Rossetti, Swinburne, and Ruskin. Daniel Karlin's richly annotated edition does justice to the scope and complexity of FitzGerald's lyrical meditation on 'human death and fate'. ABOUT THE SERIES: For over 100 years Oxford World's Classics has made available the widest range of literature from around the globe. Each affordable volume reflects Oxford's commitment to scholarship, providing the most accurate text plus a wealth of other valuable features, including expert introductions by leading authorities, helpful notes to clarify the text, up-to-date bibliographies for further study, and much more. ...Show more
$49.99
AUD
Category: Poetry | Series: Poetry Collections
A breathtaking anthology featuring an animal poem for every day of the year illustated by award-winning artist, Britta Teckentrup. This lavishly illustrated gift book treasury of 366 animal poems ranges from unforgettable classics to contemporary works from around the world, including poetry in transla tion. The spectacular range of poems for children includes work by Roger McGough, William Blake, Dick King-Smith, Ted Hughes, Grace Nichols, Lewis Carroll, Christina Rossetti, Emily Dickinson. Britta Teckentrup's breathtaking illustrations bring together all the richness and wonder of the animal kingdom, making this poetry anthology a perfect gift that will be treasured by generations. With sumptuous finishes including cloth binding, full colour illustrations throughout, textured paper jacket, ribbon marker, and head and tail bands. ...Show more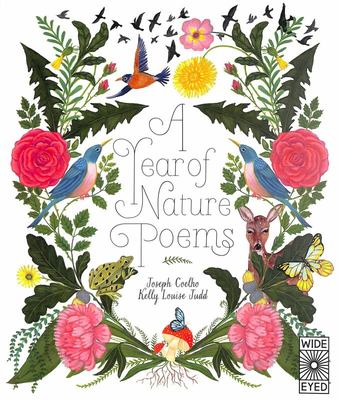 A Year of Nature Poems
by Joseph Coelho; Kelly Louise Judd (Illustrator)
$12.99
AUD
Category: Poetry
A poem for every month, this is a beautiful anthology of nature poems by best-loved children's poet, Joseph Coelho encourages a love for the natural world and the importance of looking after it.  ⭐⭐⭐⭐⭐'a treasure for you and your child to share' ⭐⭐⭐⭐⭐'stunning illustrations' ⭐⭐⠭â­â­'a true celebration of the world we live in' See how animals behave through the seasons, and the cycle of trees and plants, from the first blossoms of spring through to the stark winter wonderland in December. Twelve inspiring poems from Joseph Coelho, one for each month of the year, paired with folk art from Kelly Louise Judd give this book year-round appeal. A beautiful book for your bookshelf, to spark an idea for your own poem, or to teach a love for nature and to help children foster a love for the natural world.  'Heart-flutteringly lovely and powerful' - Book Trust 'In the classroom, this book could be used as a reference for writers to create their own season poems; play with the language of the original poems or pair their own personal memories with the weather or changing seasons.' - North Somerset Teachers Book Award 'This will appeal to all ages and never date...' - LoveReading4Kids ...Show more