$29.99
AUD
Category: Poetry
This important anthology, curated by Gomeroi poet and academic Alison Whittaker, showcases Australia's most-respected First Nations poets alongside some of the rising stars. Featured poets include Oodgeroo Noonuccal, Ruby Langford Ginibi, Ellen van Neerven, Tony Birch, Claire G. Coleman, Evelyn Araluen, Jack Davis, Kevin Gilbert, Lionel Fogarty, Sam Wagan Watson, Ali Cobby Eckermann, Archie Roach and Alexis Wright. Divided into five thematic sections, each one is introduced by an essay from a leading Aboriginal writer and thinker - Bruce Pascoe, Ali Cobby Eckermann, Chelsea Bond, Evelyn Araluen and Steven Oliver - who reflects on the power of First Nations poetry with their own original contribution. This incredible book is a testament to the renaissance of First Nations poetry happening in Australia right now. ...Show more
$12.99
AUD
Category: Poetry | Series: Popular Penguins Ser.
In the sixteenth century, Japanese monks developed the haiku, a poem consisting of (respectively) three unrhymed lines of five, seven and five syllables. Now, David Bader applies this ancient poetic form to 100 Great Books. From Homer to Milton to Dostoyevsky, the entire literary canon is finally within reach of even the shortest attention spans. The formal requirements of the haiku have, admittedly, necessitated a few cuts, such as characters, plot, dialogue and descriptive passages. Still, these are small sacrifices in view of the huge savings in time and shelf space. Avoid eyestrain and deforestation and show off your literary prowess at parties. It's the perfect gift for today's busy reader. ...Show more
$22.99
AUD
Category: Poetry
Including classics such as 'The Broad Bean Sermon', 'An Absolutely Ordinary Rainbow' and 'The Dream of Wearing Shorts Forever', this is guaranteed to delight Murray fans and introduce new readers to his work. This is a wonderful gift, and a treasure trove of the best poems ever written in Australia.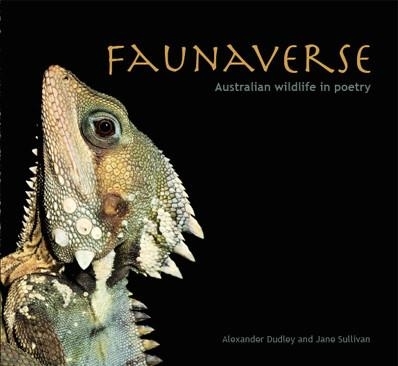 Faunaverse
by Alexander Dudley; Jane Sullivan
$24.99
AUD
Category: Poetry
Faunaverse was created as a means of educating people about some of the special, obscure and misunderstood wildlife of Australia in an entertaining, yet informative way. Using poetry ensures the book is fun to read for adults and kids alike, and the stunning photographs accompanying the poems show the a nimals as the characters they are. ...Show more
$26.99
AUD
Category: Poetry
The poetry selected for this collection reveals Paterson's love and appreciation for the Australian bush and its people. It contains not only widely published and quoted poems such as 'On Kiley's Run' and 'Clancy of The Overflow', but also lesser known poems such as 'The Uplift' and 'The Wind's Message' . The colour plates of works by Australian artists subtly illustrate the images evoked by the poems. ...Show more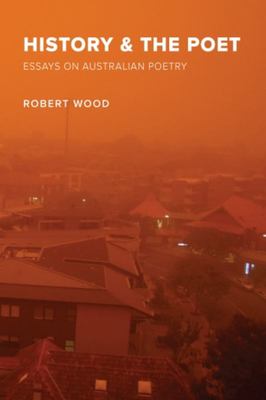 $24.95
AUD
Category: Poetry
History & the Poet is a series of essays on contemporary Australian poetry. In language clear and precise, Robert Wood poses philosophical and ideological questions that matter for poetry now. History & the Poet offers an entry point to a rich and complex world, and is a compelling vision of wha t poetry can become. It includes discussion of Wood's own experiences and identity as part of a broader conversation about who we are and why poetry matters. This is a welcome and fearless set of writings by Robert Wood: he's unafraid to talk about poetry and its centrality to his life and the many, varied communities within which he moves. These short essays are lively, vivid impressions of how poetry provides a way of understanding the world, politics and history. Sometimes aphoristic, sometimes humorous, they remind us of our expanding linguistic universe, and especially the rich language communities of Australia, including the Indigenous ones. These writings are part of a brilliant, younger generation's new uptake of poetry and poetics - a lot of readers will wish to live in their world. ...Show more
Throat
by Ellen van Neerven
$24.99
AUD
Category: Poetry
not in Aus, matebad things don't happen here our beaches are open they are not places where bloodied mattresses burn 'Throat' is the explosive second poetry collection from award-winning Mununjali Yugambeh writer Ellen van Neerven. Exploring love, language and land, van Neerven flexes their distinctive muscles and shines a light on Australia's unreconciled past and precarious present with humour and heart. Van Neerven is unsparing in the interrogation of colonial impulse, and fiercely loyal to telling the stories that make us who we are. ...Show more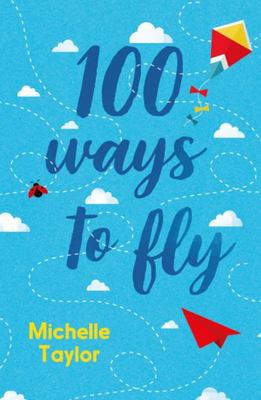 $14.95
AUD
Category: Poetry
Some words are made of breath. Some words are made of stone. Listen, weigh them carefully, To make music for your poem. What better way to get away than with words! Escape to The Word Zoo, Great Balls of Poetry or A Pocket Full of Poems. In 100 Ways to Flyyou'll find a poem for every mood - poems to mak e you laugh, to scare or disgust you, to feel silly, brave or take you on an adventure. ...Show more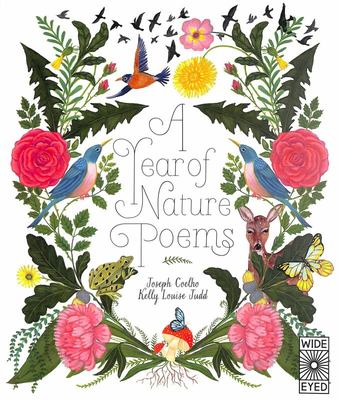 A Year of Nature Poems
by Joseph Coelho; Kelly Louise Judd (Illustrator)
$12.99
AUD
Category: Poetry
A poem for every month, this is a beautiful anthology of nature poems by best-loved children's poet, Joseph Coelho encourages a love for the natural world and the importance of looking after it.  ⭐⭐⭐⭐⭐'a treasure for you and your child to share' ⭐⭐⭐⭐⭐'stunning illustrations' ⭐⭐⠭â­â­'a true celebration of the world we live in' See how animals behave through the seasons, and the cycle of trees and plants, from the first blossoms of spring through to the stark winter wonderland in December. Twelve inspiring poems from Joseph Coelho, one for each month of the year, paired with folk art from Kelly Louise Judd give this book year-round appeal. A beautiful book for your bookshelf, to spark an idea for your own poem, or to teach a love for nature and to help children foster a love for the natural world.  'Heart-flutteringly lovely and powerful' - Book Trust 'In the classroom, this book could be used as a reference for writers to create their own season poems; play with the language of the original poems or pair their own personal memories with the weather or changing seasons.' - North Somerset Teachers Book Award 'This will appeal to all ages and never date...' - LoveReading4Kids ...Show more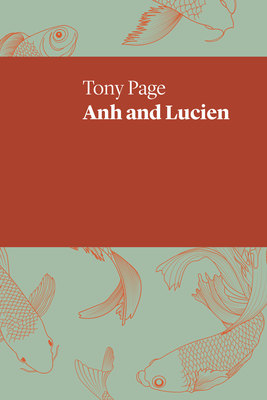 $22.99
AUD
Category: Poetry
'Anh and Lucien is a compelling celebration of male desire and intimacy - and also a gripping clash of cultures and ideologies. Danger and death pervade Tony Page's sensuous and sensitive evocation of a risky love affair in an alluring, unsettled place and time, Indochina 1940. Intrigue and art, passion and espionage interweave to drive and doom the relationship between Anh, a young revolutionary, and Lucien, a disaffected French bureaucrat. Page skillfully deploys alternating dramatic monologues to increase the tension as loyalty and betrayal merge towards Lucien's final sacrifice.' -- Jan Owen 'The story of desire between two men is told with exquisite beauty and restraint using prose poems, epistolary poems, found poems and documentary poems to build from suspense a tragedy that is also a victory for humanity over small-mindedness and oppression.' -- Jennifer Harrison ...Show more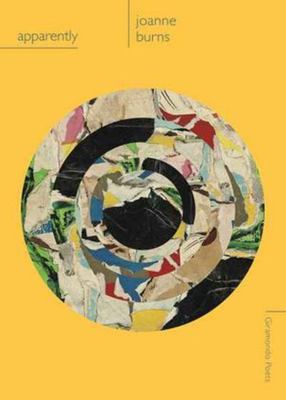 $24.00
AUD
Category: Poetry
The poems collected in apparently appear like visions, intensely experienced but barely real. Where does a poem come from? Over four sections this question is considered. The first section gathers poems spring-boarding from the clues and solutions to crossword puzzles; the second recounts unsettling dre ams in the form of prose poems or microfictions; 'dial', the longest section, acknowledges the bewildering sense of daily time and the dizzying spectacle of social and worldly matters contained within. Finally, from a more restful or relaxed vantage, 'the random couch' presents a number of drifting poems, written while the poet was lounging on the sofa. Joanne Burns is Australia's pre-eminent satirical poet, and her poems are remarkable for their verve and humour and word-play, and the way in which their linguistic resonances suddenly confound your expectations.Her most recent poetry collections published by Giramondo are amphoraand brush, which won the 2016 NSW Premier's Kenneth Slessor Poetry Prize. Her work has been taught in high schools, and produced for radio, television, performance and theatre ...Show more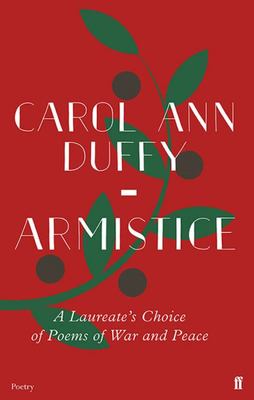 $22.99
AUD
Category: Poetry
The Armistice of 1918 brought ceasefire to the war on the Western Front, but 'the Great War' would not as hoped be 'the war to end all wars'. In this affecting selection, the Poet Laureate, Carol Ann Duffy, guides us deep into the act and root of 'armistice' its stoppage or 'stand' of arms, its search f or truce and ceasefire. In 100 poems, our most cherished poets of the Great War speak alongside those from other conflicts and cultures, so that we hear some of the lesser-heard voices of war, including wives, families, those left behind. These poems of war and peace memorialise the horror and the tragedy of conflict. At the same time, in armistice, they become a record of renewal and a testimony to hope. ...Show more