$19.99
AUD
Category: Fiction | Reading Level: 13+
"I tried to be forgettable. That s how I survived. The shadow girl never imagined she'd live on the streets. After her parents disappear, life with her aunt and uncle takes a sinister turn. Terrified that the authorities will believe her uncle over her, she flees. She tricks her way into a new school an d pretends to have a loving family. No one knows she sleeps in rail yards, sand dunes and abandoned houses. At school she meets the author she will call on years later. Together they piece together the story of how she survived, who helped her, and the friend she wishes she could have saved. Thrilling, profound and blackly funny, The Shadow Girlis John Larkin's best and most important novel to date." ...Show more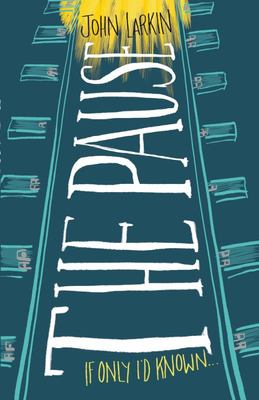 $19.99
AUD
Category: Fantasy
A hard-hitting story about mental health and living with depression and anxiety   I watch the train emerge from the tunnel. It will be quick. It will be efficient. It will be final.   Declan seems to have it all: a family that loves him, friends he's known for years, a beautiful girlfriend he would go to the ends of the earth for. But there's something in Declan's past that just won't go away, that pokes and scratches at his thoughts when he's at his most vulnerable. Declan feels as if nothing will take away that pain that he has buried deep inside for so long. So he makes the only decision he thinks he has left: the decision to end it all. Or does he? As the train approaches and Declan teeters at the edge of the platform, two versions of his life are revealed. In one, Declan watches as his body is destroyed and the lives of those who loved him unravel. In the other, Declan pauses before he jumps. And this makes all the difference. One moment. One pause. One whole new life. From author of The Shadow Girl, winner of the Victorian Premier's Literary Awards 2012 Prize for Writing for Young Adults, comes a breathtaking new novel that will make you reconsider the road you're traveling and the tracks you're leaving behind. ...Show more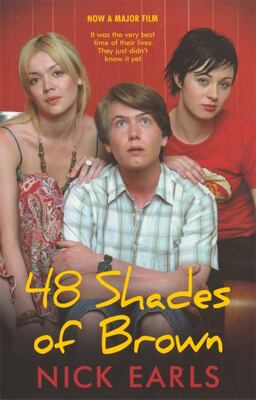 $19.99
AUD
Category: Fiction
Dan's sixteen, about to start his final year at school, and his parents have gone overseas for a year. Jacq's twenty-two, drops by uni for the occasional class, and plays in a rock band that might be called Crimplene. Award-winning author Nick Earls turns his attention to that difficult stage between ch ildhood and adulthood. Ages 15+. ...Show more
$19.95
AUD
Category: Fiction
Nick Earls popular first young adult novel, After January , now re-released with the story, 'Juliet' that started it all. Originally published separately, 'Juliet' is the prequel to Alex's journey into the summer that changed everything and is now included, for the first time, with the novel After Janua ry . "It's though the future is held here. Held at bay, held at more than arm's length. Held just beyond my reach all the long days of summer. And the waiting is everywhere ..." This January is different. School is over for Alex Delaney and he's waiting for his tertiary offer only seventeen days away. The waiting is killing him. He's not expecting much from January. So he's not ready for the girl who cuts past him on a wave. Not at all prepared for her perfect balance, her compelling green eyes and gold skin. January is about to change. ...Show more
$14.99
AUD
Category: Young Adult | Series: The Mapmaker Chronicles | Reading Level: Children's - Grade 2-3, Age 7-8
Adventure and danger lie just off the edge of the map in this swashbuckling new trilogy! 'A map of the world? Why did the King need one of those? Besides, everyone knew that if you went too far in either direction you'd fall off the edge, and if that didn't kill you Genesi the dragon of death would be waiting.' The King is determined to discover what lies beyond the known world, and has promised a handsome prize to the ship's captain who can bring him a map of the whole globe. To do that, they'll need mapmakers - and 14-year-old Quinn is shocked to be one of the chosen. While his older brothers long for adventure, Quinn is content with a quiet life on the farm, but when word of his special talent gets out, he has no choice but to pack his bags and join the mismatched crew of slaves and stowaways on board the Libertas. The other competitors will do anything to win, but the greatest danger may come from the strange sea monster hot on their tail or the mysterious uncharted lands for which they are bound. Nobody knows what lies off the edge of the map, but Quinn is about to find out that it's more than anyone bargained for . . . 'Not since Emily Rodda's Deltora Quest series has there been such an exciting adventure tale from an Australian author' Readings A 2015 CBCA NOTABLE BOOK SHORTLISTED FOR THE READINGS PRIZE themapmakerchronicles.com ...Show more
$18.99
AUD
Category: Fiction
From the international phenomenon Angie Thomas comes a hard-hitting return to Garden Heights with the story of Maverick Carter, Starr's father, set seventeen years before the events of the award-winning The Hate U Give. The son of a drug king, seventeen-year-old Maverick Carter is negotiating life in G arden Heights as he balances school, slinging dope, and working two jobs while his dad is in prison. He's got it all under control – until, that is, Mav finds out he's a father. Suddenly he has a baby, Seven, who depends on him for everything. Loyalty, revenge and responsibility threaten to tear Mav apart, especially after the brutal murder of a loved one. So when Mav is offered the chance to go straight, it's an opportunity – in a world where he's expected to amount to nothing – to prove he's different and figure out for himself what it really means to be a man. ...Show more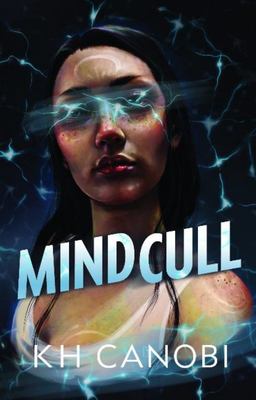 $19.95
AUD
Category: Young Adult
Who can you trust when nothing is as real as virtual reality? In a time when nothing is as real as virtual reality, sixteen-year-old Eila is shortlisted in a competition by a global technology giant. But then law enforcement officers force her to spy for them, underground activists reveal a murderous p lot and someone uses virtual reality to fill her head with a stranger's thoughts. Amid secrets, lies and distortions, Eila must decide how far she will go to protect innocent lives.  'Tech-savvy readers searching for sophisticated YA science fiction with a contemporary cyberpunk twist will find Canobi's debut a must-read.' — Catherine Moller, Books+Publishing ...Show more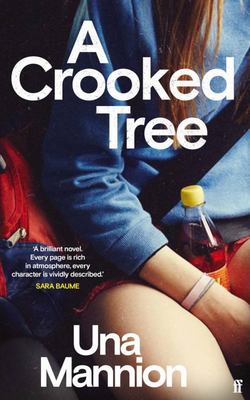 $27.99
AUD
Category: Action Thriller
This is the story of Libby and her siblings over one long hot summer, and how one decision can have terrible unintended consequences...   Rage. That's the feeling engulfing the car as Ellen's mother swerves over to the hard-shoulder and orders her daughter out onto the roadside. Ignoring the protests o f her other children, she accelerates away, leaving Ellen standing on the gravel verge in her school pinafore and knee socks as the light fades.What would you do as you watch your little sister getting smaller in the rear view window? How far would you be willing to go to help her? The Gallagher children are going to find out. This moment is the beginning of a summer that will change everything. ...Show more
$16.99
AUD
Category: Fantasy | Series: The\Cursebreaker Ser.
Grey has been revealed as the rightful prince of Emberfall. But the kingdom is crumbling fast, torn between his claim and that of the reigning Prince Rhen and Princess Harper. Newly crowned as Queen of the enemy kingdom Syhl Shallow, Lia Mara struggles to rule with a gentler hand than her mother. But as Grey moves closer to claiming the crown of Emberfall, both Harper and Lia Mara are forced to question where they stand o and how far they can follow the dictates of their hearts. Brigid Kemmerer's heart-pounding saga comes to a thrilling climax, as two kingdoms come closer and closer to conflict o and an old enemy resurfaces who could destroy them all.     ...Show more
$15.99
AUD
Category: Young Adult
From the break-out author of The Gravity of Us comes a heartfelt coming-of-age story about finding your chosen people. Perfect for fans of Becky Albertalli. Marty arrives in London with nothing but his oboe and some savings from his summer job, but he's excited to start his new life--where he's no long er the closeted, shy kid who slips under the radar and is free to explore his sexuality without his parents' disapproval. From the outside, Marty's life looks like a perfect fantasy: in the span of a few weeks, he's made new friends, he's getting closer with his first ever boyfriend, and he's even traveling around Europe. But Marty knows he can't keep up the facade. He hasn't spoken to his parents since he arrived, he's tearing through his meager savings, his homesickness and anxiety are getting worse and worse, and he hasn't even come close to landing the job of his dreams. Will Marty be able to find a place that feels like home? ...Show more
$17.99
AUD
Category: Fiction
"This book is epic." --Cosmopolitan "A hopeful and moving love story." --Publishers Weekly   Fangirl meets Simon vs. the Homo Sapiens Agenda in this "sensitive and complex" (BCCB) coming-of-age novel from New York Times bestselling author Christina Lauren about two boys who fall in love in a writing c lass--one from a progressive family and the other from a conservative religious community.   Three years ago, Tanner Scott's family relocated from California to Utah, a move that nudged the bisexual teen temporarily back into the closet. Now, with one semester of high school to go, and no obstacles between him and out-of-state college freedom, Tanner plans to coast through his remaining classes and clear out of Utah.   But when his best friend Autumn dares him to take Provo High's prestigious Seminar--where honor roll students diligently toil to draft a book in a semester--Tanner can't resist going against his better judgment and having a go, if only to prove to Autumn how silly the whole thing is. Writing a book in four months sounds simple. Four months is an eternity.   It turns out, Tanner is only partly right: four months is a long time. After all, it takes only one second for him to notice Sebastian Brother, the Mormon prodigy who sold his own Seminar novel the year before and who now mentors the class. And it takes less than a month for Tanner to fall completely in love with him. ...Show more
$24.99
AUD
Category: Science Fiction | Series: Shieldrunner Pirates Ser.
Two engineers hijack a spaceship to join some space pirates-only to discover the pirates are hiding from a malevolent AI. Now they have to outwit the AI if they want to join the pirate crew-and survive long enough to enjoy it.Adda and Iridian are newly minted engineers, but aren't able to find any work in a solar system ruined by economic collapse after an interplanetary war. Desperate for employment, they hijack a colony ship and plan to join a famed pirate crew living in luxury at Barbary Station, an abandoned shipbreaking station in deep space. But when they arrive there, nothing is as expected. The pirates aren't living in luxury-they're hiding in a makeshift base welded onto the station's exterior hull. The artificial intelligence controlling the station's security system has gone mad, trying to kill all station residents and shooting down any ship that attempts to leave-so there's no way out. Adda and Iridian have one chance to earn a place on the pirate crew: destroy the artificial intelligence. The last engineer who went up against the AI met an untimely end, and the pirates are taking bets on how the newcomers will die. But Adda and Iridian plan to beat the odds. There's a glorious future in piracy...if only they can survive long enough. ...Show more