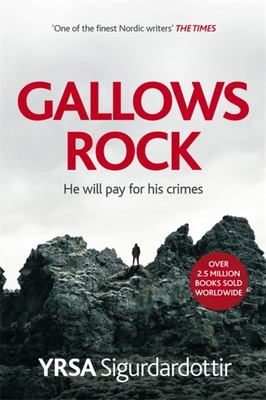 $32.99
AUD
Category: Scandy Crime | Series: Freyja and Huldar Ser.
On a jagged, bleak lava field just outside Reykjavik stands the Gallows Rock. Once a place of execution, it is now a tourist attraction. Until this morning, when a man was found hanging from it... The nail embedded in his chest proves it wasn't suicide. But when the police go to his flat, a further puz zle awaits: a four-year-old boy has been left there. He doesn't seem to have any link with the victim, his parents cannot be found, and his drawings show he witnessed something terrible. As detective Huldar hunts the killer, and child psychologist Freyja looks for the boy's parents, the mystery unfolds: a story of violence, entitlement, and revenge. Praise for Yrsa Sigurdardottir 'Iceland's outstanding crime novelist' Daily Express 'A magnificent writer' Karin Slaughter 'The undisputed queen of Icelandic Noir' Simon Kernick 'Believe all the hype - this is crime at its best.' Heat ...Show more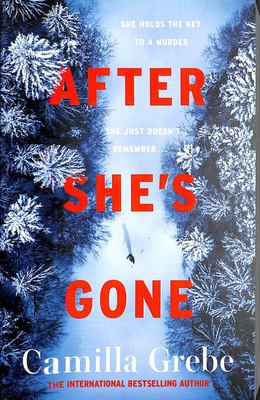 $19.99
AUD
Category: Scandy Crime
Winner of the Best Swedish Crime Novel of the Year. A gripping, twisty new thriller from the bestselling author of The Ice Beneath Her.
$29.99
AUD
Category: Scandy Crime | Series: A\Thorkild Aske Mystery Ser.
The first in a new Norwegian crime series featuring disgraced ex-Chief Inspector Thorkild Aske, a damaged man with a complicated past. Fresh out of prison and a stint in a psychiatric hospital, disgraced ex-policeman Thorkild Aske only wants to lose himself in drugged dreams of his beloved Frei. Wild, unknowable Frei. The woman he loved. The woman he has lost forever. Yet when Frei's young cousin goes missing off the Norwegian coast and Thorkild is called in by the family to help find him, dead or alive, Thorkild cannot refuse. He owes them this. Tormented by his past, Thorkild soon finds himself deep in treacherous waters. He's lost his reputation - will he now lose his life?   ...Show more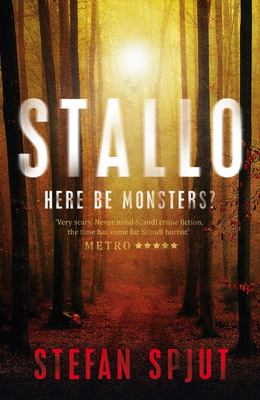 Stallo
by Stefan Spjut
$19.99
AUD
Category: Scandy Crime
In the Summer of 1978, a young boy disappears without trace from a cabin in the Dalecarlian woods of Sweden. His mother claims he was abducted by a giant. The previous year, in the Sarek National Park, Laponia, a wildlife photographer takes a strange picture from his small airplane, of a bear running ov er the marshes. On its back sits a creature. It looks like a small monkey, but the photographer claims he has taken his first picture of a troll. Twenty-five years later, and back in Laponia, Susso runs a web page dedicated to searching for creatures whose existence have not yet been proven: the Yeti, the Loch Ness Monster, Big Foot. But Susso's true obsession is Trolls. When an old woman claims that a small furry animal has been standing outside her house, observing her and her five year old grandson for hours, Susso picks up her camera and leaves for what will become a terrifying adventure into the unknown. Because what if there really are trolls out there, and they're taking our children? ...Show more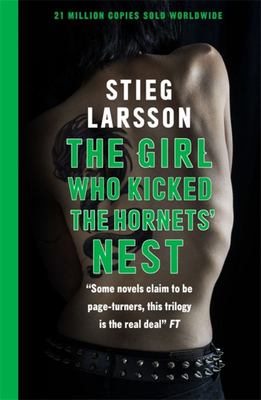 $16.99
AUD
Category: Scandy Crime | Series: Millennium Ser.
*********************** The third book in the Millennium series featuring Lisbeth Salander - the global publishing phenomenon Salander is plotting her revenge - against the man who tried to kill her, and against the government institutions that very nearly destroyed her life. But it is not going to be a straightforward campaign. After taking a bullet to the head, Salander is under close supervision in Intensive Care, and is set to face trial for three murders and one attempted murder on her eventual release. With the help of journalist Mikael Blomkvist and his researchers at Millennium magazine, Salander must not only prove her innocence, but identify and denounce the corrupt politicians that have allowed the vulnerable to become victims of abuse and violence. Once a victim herself, Salander is now ready to fight back. Stieg Larsson's phenomenal trilogy is continued in The Girl in the Spider's Web and The Girl Who Takes an Eye for an Eye by David Lagercrantz. ...Show more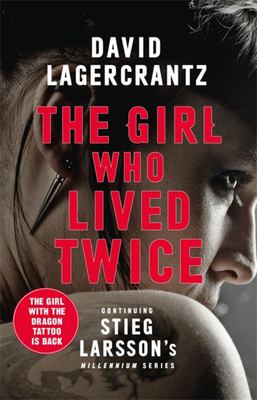 $32.99
AUD
Category: Scandy Crime | Series: A\Dragon Tattoo Story Ser. | Reading Level: very good
The sixth in the Millennium series featuring THE GIRL WITH THE DRAGON TATTOO "What will you do now?" "I shall be the hunter and not the hunted" The girl with the dragon tattoo is finally ready to confront her nemesis, the only woman who is evidently and in many ways her match. Salander will not wait to be hunted. When she strikes it will be a double blow: vengeance for recent atrocities, and the settling of lifelong scores. For months now Salander has been closing in on her target. She has moved from Stockholm, her hair is newly styled, her piercings are gone. She could pass for any other businesswoman. But not all businesswomen have a Beretta Cheetah beneath their jacket. They do not wield the lethal power of a hacker's genius. They do not carry scars and tattoos to remind them that they have survived the unsurvivable. The new episode in David Lagercrantz's acclaimed, internationally bestselling continuation of Stieg Larsson's Dragon Tattoo series is a thrilling ride that scales the heights of Everest and plunges the depths of Russian troll factories. It begins with the discovery of Mikael Blomkvist's number at Millennium magazine in the pocket of an unidentified homeless man who died with the name of a government minister on his lips. Blomkvist, at extreme risk to himself, tracks down his old friend and will protect her as far as he can. But he is powerless to crush her enemies on his own. And for Lisbeth Salander, the personal is always political - and deadly.   ...Show more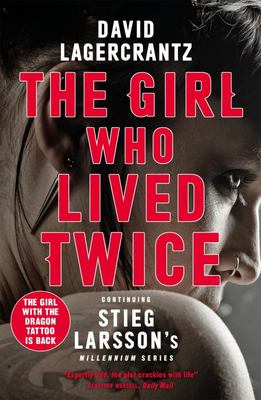 $19.99
AUD
Category: Scandy Crime | Series: A\Dragon Tattoo Story Ser.
The sixth Lisbeth Salander story--the crime-fiction phenomenon that has sold more than 90 million copies worldwide. Lisbeth Salander--the fierce, unstoppable girl with the dragon tattoo--has disappeared. She's sold her apartment in Stockholm. She's gone silent electronically. She's told no one where sh e is. And no one is aware that at long last she's got her primal enemy, her twin sister, Camilla, squarely in her sights.      Mikael Blomkvist is trying to reach Lisbeth. He needs her help unraveling the identity of a man who lived and died on the streets in Stockholm--a man who does not exist in any official records and whose garbled last words hinted at possible damaging knowledge of people in the highest echelons of government and industry. In his pocket was a crumpled piece of paper with Blomkvist's phone number on it.      Once again, Salander and Blomkvist will come to each other's aid, moving in tandem toward the truths they each seek. In the end, it will be Blomkvist--in a moment of unimaginable self-sacrifice--who will make it possible for Lisbeth to face the most important battle of her life, and, finally, to put her past to rest. ...Show more
$16.99
AUD
Category: Scandy Crime | Series: Millennium Ser.
Part blistering espionage thriller, part riveting police procedural, and part piercing expos on social injustice, this second book in the Millennium series is a masterful, endlessly satisfying novel.   Mikael Blomkvist, crusading publisher of the magazine Millennium, has decided to run a story that wi ll expose an extensive sex trafficking operation. On the eve of its publication, the two reporters responsible for the article are murdered, and the fingerprints found on the murder weapon belong to his friend, the troubled genius hacker Lisbeth Salander. Blomkvist, convinced of Salander's innocence, plunges into an investigation. Meanwhile, Salander herself is drawn into a murderous game of cat and mouse, which forces her to face her dark past. ...Show more
$19.99
AUD
Category: Scandy Crime | Series: Millennium Ser.
INSTANT NEW YORK TIMES BEST SELLER   Lisbeth Salander is serving time in Flodberga Prison. When a sadistic gang leader nicknamed Benito starts to torture Faria, a young Bangladeshi prisoner, Salander finds it impossible not to intervene. Now a target of Benito and her gang, Salander's time in prison i s further complicated by news from her old guardian, who tells her she may have been a subject in a secret experiment known as the Registry. She enlists her friend Mikael Blomkvist, crusading editor of Millennium magazine, to help her look into it.   Once Salander is released, she devotes her time to uncovering the truth in the case that landed Faria in prison, and Blomkvist continues his search into Salander's background. But when the two cases start to dovetail, Salander and Blomkvist must join together to fight for justice and their lives. ...Show more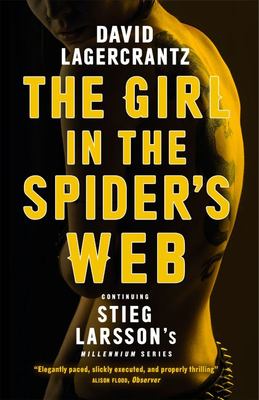 $19.99
AUD
Category: Scandy Crime | Series: Millennium Ser. | Reading Level: very good
PRE LOVED - Soon to be a major motion picture starring Claire Foy. Lisbeth Salander and Mikael Blomkvist return in this ripped-from-the-headlines, high-octane follow-up to Stieg Larsson's The Girl Who Kicked the Hornet's Nest. One of the Best Books of the Year NPR * USA Today * O, The Oprah Magazine * E squire A genius hacker who has always been an outsider. A journalist with a penchant for danger. She is Lisbeth Salander, the girl with the dragon tattoo. He is Mikael Blomkvist, crusading editor of Millennium. One night, Blomkvist receives a call from a source who claims to have been given information vital to the United States by a young female hacker. Blomkvist, always on the lookout for a story, reaches out to Salander for help. She, as usual, has plans of her own. Together they are drawn into a ruthless underworld of spies, cybercriminals, and government operatives--some willing to kill to protect their secrets. ...Show more
Trolls
by Stefan Spjut; Agnes Broome (Translator)
$29.99
AUD
Category: Scandy Crime
'Never mind Scandi crime fiction, the time has come for Scandi horror.' Metro ***** What if...? A large wolf escapes its captors. A cult leader breaks out of psychiatric care. A disillusioned woman is forced to end her self-imposed exile. Stefan Spjut's latest novel explores the ancient notion that ou r forests may be inhabited by beings we do not understand, creatures neither animal nor human, living in the shadows . . . Thriller, horror fiction, suspense, Trolls is set ten years on from hit novel Stallo, as Susso Myrén's world once again starts to shift around her. ...Show more
Items per page:
1 - 11 of 11