$12.99
AUD
Category: Maps & Street Directories | Series: Map Ser. | Reading Level: General Adult
From Lonely Planet, the world's leading travel guide publisher Durable and waterproof, with a handy slipcase and an easy-fold format, Lonely Planet Australia Planning Mapis your conveniently-sized passport to traveling with ease. Get more from your map and your trip with images and information about to p country attractions, itinerary suggestions, a transport guide, planning information, themed lists and practical travel tips. Withthis easy-to-use, full colour navigation tool in your back pocket, you can truly get to the heart of Australia, so begin your journey now! Durable and waterproof Easy-fold format and convenient size Handy slipcase Full colour and easy-to-use Before-you-go info Beautiful imagery Tailored itineraries Can't-miss regional highlights Detailed town index Transport planner Themed lists CoversSydney, Byron Bay, Blue Mountains, Canberra, Melbourne, Goldfields, Great Ocean Road, Murray River, Brisbane, Great Barrier Reef, Whitsundays, The Daintree, Darwin, Kakadu National Park, Uluru-Kata Tjuta National Park, Hobart, Tasmania's Wilderness World Heritage Area, Kangaroo Island, Coober Pedy, South Australia's Wine Regions, Margaret River, Fremantle, Broome Check out Lonely Planet Australia, our most comprehensive guidebook to the country, covering the top sights and most authentic off-beat experiences. Or check out Lonely Planet Best of Australia, a handy-sized guide focused on the can't-miss experiences for a quick trip. About Lonely Planet: Since 1973, Lonely Planet has become the world's leading travel media company with guidebooks to every destination, an award-winning website, mobile and digital travel products, and a dedicated traveller community. Lonely Planet covers must-see spots but also enables curious travellers to get off beaten paths to understand more of the culture of the places in which they find themselves. The world awaits! Lonely Planet guides have won the TripAdvisor Traveler's Choice Award in 2012, 2013, 2014, 2015, and 2016. 'Lonely Planet. It's on everyone's bookshelves; it's in every traveller's hands. It's on mobile phones. It's on the Internet. It's everywhere, and it's telling entire generations of people how to travel the world.' -- Fairfax Media 'Lonely Planet guides are, quite simply, like no other.' - New York Times ...Show more
$24.99
AUD
Category: Feminism
In this ground-breaking and timeless book, Distinguished Professor Aileen Moreton-Robinson undertakes a compelling analysis of the whiteness of Australian feminism and its effect on Indigenous women. As a Goenpul woman and an academic, she operationalises an Indigenous women's standpoint as she 'talks u p', engages with and interrogates western feminism in representation and practice. Through an examination of an extensive range of feminist literature written predominantly by white scholars and activists, Moreton-Robinson demonstrates how whiteness dominates from a position of power and privilege as an invisible norm and unchallenged practice. She illustrates the ways in which Indigenous women have been represented in the publications and teachings of white Australian women. Such renderings of Indigenous lives contrast with the way in which Indigenous women re/present and understand themselves. Persuasive and engaging, Talkin' Up to the White Woman is a timely and necessary argument for the inclusion of Indigenous perspectives in the teachings and practices that impact on Australia's pluralistic society. First published twenty years ago, this new edition proves the continued relevance of this classic work as a critique of the whiteness of western feminism. ...Show more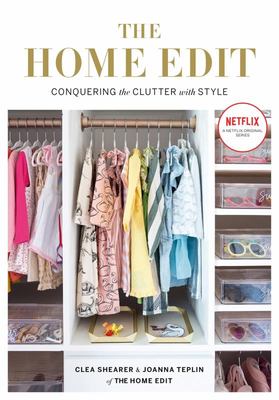 The Home Edit
by Clea Shearer; Joanna Teplin
$39.99
AUD
Category: Style & Fashion
What if you could conquer the clutter, make your home pretty and keep it that way? 'Professional organizers Clea Shearer and Joanna Teplin are in high demand in Hollywood, having organized everything from pantries to play rooms for stars like Gwyneth Paltrow, Rachel Zoe, Lauren Conrad and Mandy Moore. While the Nashville-based founders of The Home Edit (and its celeb-followed Instagram) may not be able to give you Rachel Zoe's enviable shoe collection, they can give you the tools to get your own into similarly immaculate order - and hey, that's a step in the right direction.' - People Believe this: every single space in your house has the potential to function efficiently and look great. The mishmash of summer and winter clothes in the closet? Yep. Even the dreaded junk drawer? Consider it done. And the best news: it's not hard to do-in fact, it's a lot of fun. From Clea Shearer and Joanna Teplin, the Instagram-famous home organizers who made their orderly eye candy the method that everyone swears by, comes a signature approach to decluttering. The Home Edit walks you through paring down your belongings in every room, arranging them in a stunning and easy-to-find way (hello, labels!), and maintaining the system so you don't need another do-over in six months. When you're done, you'll not only know exactly where to find things, but you'll also love the way it looks. A master class and lookbook in one, The Home Edit is filled with bright photographs and detailed tips, from placing plastic dishware in a drawer where little hands can reach to categorizing pantry items by color (there's nothing like a little ROYGBIV to soothe the soul). Above all, it's like having your best friends at your side to help you turn the chaos into calm. ...Show more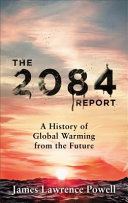 $49.99
AUD
Category: Architecture
At the advent of a new millennium, architects have pushed the limits of invention and originality. Boasting breathtaking skylines of sail-shaped buildings, dancing towers and twisting skyscrapers, the audacious architecture makes many of the world's finest cities a delight to visit for architects, desig ners, photographers and travelers. Author Barry Stone brings to you the audacious visionaries whose creations are all about shock and awe ... the best homes, buildings and structures the world has seen. ...Show more
$24.99
AUD
Category: Architecture
This book is another in Allan Staines popular range of building books. His graphic and technical skills based on practical experience and the most recent technology will make this book a must for the professional and the Do-it-Yourselfer. This new edition includes all new tables plus deck construction i n bushfire localities. Includes industry tables for Designers and Architects easy to follow step-by-step building instructions and tradesmans methods and hints. ...Show more
$27.99
AUD
Category: Environmental Issues
Tips, tools, advice, and activities for raising eco-friendly kids while nurturing compassion, resilience, and community engagement. It can be hard to fit "green living" in with the necessities of modern parenting: you can do 100 things right, but still the trappings of 21st-century life--the waste, the consumerism, the plastic junk--invariably find their way home. So how can you raise kind, balanced, responsible kids, all while doing it sustainably? Drawing from cutting-edge social science research, parent interviews, and experiential wisdom, science writer and parenting blogger Shannon Brescher Shea shows how green living and great parenting go hand in hand to teach kids kindness, compassion, resilience, and grit...all while giving them the lifelong tools they need to be successful, engaged, and independent. Growing Sustainable Together is packed with easy tips, expert parenting advice, and practical hands-on activities for the toddler years up through the early teens. Each chapter includes a "what to know" section that breaks down core sustainability knowledge, like: - Energy efficiency and renewables - How to instill anti-waste and anti-consumerist values - Better transportation options - Understanding how and where we get our food - Developing a lifelong love for environmental activism and volunteering Shea highlights "what next?" action steps; a fun, enriching do-it-together activity; recommended books for parent and child; and additional resources for those who want to learn and do more. Growing Sustainable Together concludes with a practical appendix that gives talking points for enrolling teachers, school systems, and fellow parents in eco-friendly activities. ...Show more
$22.99
AUD
Category: Environmental Issues
An international bestseller, the first climate book that doesn't leave the reader depressed: realistic and hopeful, witty and clarifying.
$32.99
AUD
Category: Environmental Issues
An inspiring and practical journey to quitting plastics. Kate Nelson has been disposable-plastic free for a decade. She started small- stopping her use of plastic bags and water bottles, refusing straws and carrying a reusable cup for takeaway coffee. But unhappy with how much plastic she still handled in her day-to-day life, she knew she had to do more. It took years, but Kate has developed effective strategies that others can easily adopt. I Quit Plastics is an inspiring and practical guide to reducing your use of plastics, packed with information, 'how-to's and tips to help you cook, clean, shop, wear and live plastic-free. Kate shows how to reduce your waste and live more simply and sustainably, no matter where you're starting from. With over 60 recipes covering nutrition, bodycare, hygiene and cleaning Kate Nelson provides the tools you need to make small personal changes that have lasting global impact. "I'm so excited that a book like this one has finally landed on our shelves! Since reading this amazing piece of writing, I've discovered many new ways to minimise my carbon footprint. The Plastic Free Mermaid is educating all of us on alternative ways to live that favour our health, happiness, land & oceans. I can't recommend this book highly enough." - Elyse Knowles, author of From Me to You- Living Life with Positivity, Passion and Purpose. ...Show more
$29.99
AUD
Category: Gender Studies
Aboriginal and Torres Strait Islander culture and society has existed on this continent for millennia. It is a culture that manifests as the ultimate example of resilience, strength and beauty. It's also a culture that has consistently been led by its women. My Tidda, My Sister shares the experiences of many Indigenous women and girls, brought together by author and host of the Tiddas 4 Tiddas podcast Marlee Silva. The voices of First Nations' women that Marlee weaves through the book provide a rebuttal to the idea that 'you can't be what you can't see'. For non-Indigenous women, it demonstrates the diversity of what success can look like and offers insight into the lives of their Indigenous sisters and peers. Featuring colourful artwork by Goreng Goreng artist Rachael Sarra, this book is a celebration of the Indigenous female experience through truth-telling. Some stories are heart-warming, others shine a light on the terrible realities for many Australian Indigenous women, both in the past and today. But what they all share is the ability to inspire and empower, creating a sisterhood that all Australian women can be part of. Also features foreword by Leah Purcell and illustrations by Wiradjuri, Ngiyampaa woman Charlotte Allingham. ...Show more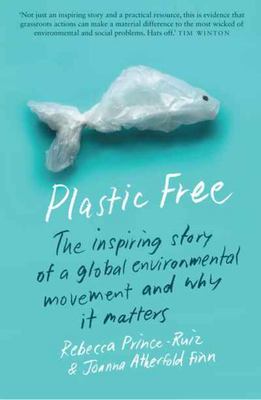 $32.99
AUD
Category: Environmental Issues
'I'm going plastic free next month, who wants to join me?' When Rebecca Prince-Ruiz asked her colleagues this question in 2011, she had no idea that less than a decade later it would inspire a global movement of 250 million people in 177 countries to reduce their plastic use. Plastic Free tells the incr edible story of how a simple community initiative grew into one of the world's most successful environmental movements. It also shares tips from people around the world who have taken on the Plastic Free July challenge and significantly reduced their waste.Plastic Free is a book about positive change and reminds us that small actions can make a huge impact, one step – and piece of plastic – at a time.'Not just an inspiring story and a practical resource, this is evidence that grassroots actions by ordinary individuals and communities can make a material difference to the most wicked of environmental and social problems.  Hats off.' — Tim Winton'Some people feel overwhelmed by the environmental state of affairs and wait for politicians or manufacturers to change; others, like Rebecca Prince-Ruiz, take matters into their own hands, starting with their own lives …Use this book to be inspired, or better, use it as a template to change the world in your own way!' — Bea Johnson, author of Zero Waste Home'The more time I spend at sea, the more I realise the solutions start on land. This book will guide you on that journey to making global change for the ocean from your doorstep.' — Emily Penn, ocean advocate, skipper and co-founder of eXXpedition'Plastic Free July inspires me to step up my commitment to reducing single-use plastic in my daily life and on tour.' — Jack Johnson, musician and Plastic Free Foundation ambassador'Plastic Free shows us how to organise around our innate desire for a beautiful, clean environment, and eventually change, in a fundamental way, the system that unnecessarily creates the ugly mess.' — Captain Charles Moore, veteran seafarer and author of Plastic Ocean'Few people have spent as much time as Rebecca Prince-Ruiz trying to work out how to minimise the plastic in our lives.' — Craig Reucassel, comedian and presenter of War on Waste'Plastic Free shows how one person can ripple out and cause good around the globe. Never has there been a more important time to share hope and action, and combine them for our Mother Earth.' — Melissa Joan Hart, actor ...Show more
$22.99
AUD
Category: Biography
A new biography of the glamorous couple behind the modern royal family, from award-winning author Andrew Lownie.