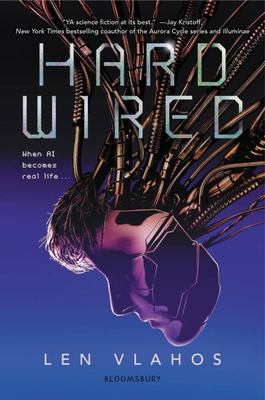 $25.99
AUD
Category: Science Fiction
"YA science fiction at its best." - Jay Kristoff,New York Times bestselling author of The Aurora Cycle andIlluminae "A unique and engrossing yarn." - Pierce Brown, #1New York Timesbestselling author of the Red Rising Saga From acclaimed Morris finalist Len Vlahos comes a grounded sci-fi story about a boy who's more than human, perfect for fans ofWestworld andLIFEL1K3. Quinn thinks he's a normal fifteen year-old. He plays video games, spends time with his friends, and crushes on a girl named Shea. But a shocking secret brings his entire world crashing down: he's not a boy. He's artificial intelligence. After Quinn "wakes up," he sees his world was nothing more than a virtual construct. He's the QUantum INtelligence Project, the first fully-aware A.I. in the world--part of a grand multi-billion-dollar experiment led by the very man he believed to be his dead father. But as Quinn encounters thereal world for the first time, his life becomes a nightmare. While the scientists continue to experiment on him, Quinn must come to grips with the truth: his mom and brother don't exist. His friends are all adults who were paid to hang out with him. Even other super computers aren't like him. Quinn finds himself completely alone--until he bonds with Shea, the real girl behind the virtual one. As Quinn explores what it means to truly live, he questions who he can trust. What will it take to win his freedom . . . and where does he belong? Award-winning author Len Vlahos offers a perfect blend of science fiction and contemporary in this unputdownable, high stakes tale that explores big questions about what it means to be human. ...Show more
$29.99
AUD
Category: Science Fiction
The Arrest isn't post-apocalypse. It isn't a dystopia. It isn't a utopia. It's just what happens when much of what we take for granted - cars, guns, computers, and airplanes, for starters - stops working... Before the Arrest, Sandy Duplessis had a reasonably good life as a screenwriter in L.A. An old co llege friend and writing partner, the charismatic and malicious Peter Todbaum, had become one of the most powerful men in Hollywood. That didn't hurt. Now, post-Arrest, nothing is what it was. Sandy, who calls himself Journeyman, has landed in rural Maine. There he assists the butcher and delivers the food grown by his sister, Maddy, at her organic farm. But then Todbaum shows up in an extraordinary vehicle: a retrofitted tunnel-digger powered by a nuclear reactor. Todbaum has spent the Arrest smashing his way across a fragmented and phantasmagorical United States, trailing enmities all the way. Plopping back into the siblings' life with his usual odious panache, his motives are entirely unclear. Can it be that Todbaum wants to produce one more extravaganza? Whatever he's up to, it may fall to Journeyman to stop him. Written with unrepentant joy and shot through with just the right amount of contemporary dread, The Arrest is speculative fiction at its absolute finest.   ...Show more
Dune
by Frank Herbert
$22.99
AUD
Category: Science Fiction | Series: DUNE | Reading Level: near fine
Before The Matrix, before Star Wars, before Ender's Game and Neuromancer, there was Dune: winner of the prestigious Hugo and Nebula awards, and widely considered one of the greatest science fiction novels ever written. Melange, or 'spice', is the most valuable - and rarest - element in the universe; a d rug that does everything from increasing a person's life-span to making intersteller travel possible. And it can only be found on a single planet: the inhospitable desert world Arrakis. Whoever controls Arrakis controls the spice. And whoever controls the spice controls the universe. When the Emperor transfers stewardship of Arrakis from the noble House Harkonnen to House Atreides, the Harkonnens fight back, murdering Duke Leto Atreides. Paul, his son, and Lady Jessica, his concubine, flee into the desert. On the point of death, they are rescued by a band for Fremen, the native people of Arrakis, who control Arrakis' second great resource: the giant worms that burrow beneath the burning desert sands. In order to avenge his father and retake Arrakis from the Harkonnens, Paul must earn the trust of the Fremen and lead a tiny army against the innumerable forces aligned against them. And his journey will change the universe. ...Show more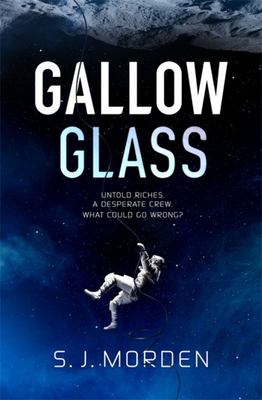 $32.99
AUD
Category: Science Fiction
The year is 2069, and the earth is in flux. Whole nations are being wiped off the map by climate change. Desperate for new resources, the space race has exploded back into life. Corporations seek ever greater profits off-world. They offer immense rewards to anyone who can claim space's resources in the ir name. The bounty on a single asteroid rivals the GDP of entire countries, so every trick, legal or not, is used to win. Jack, the scion of a shipping magnate, is desperate to escape earth and joins a team chasing down an asteroid. But the ship he's on is full of desperate people - each one needing the riches claiming the asteroid will bring them, and they're willing to do anything if it means getting there first. Because in Space, there are no prizes for coming second. It's all or nothing: riches beyond measure, or dying alone in the dark. Praise for ONE WAY: 'A blend of classic mystery, ORANGE IS THE NEW BLACK and Andy Weir's THE MARTIAN, ONE WAY is a science fiction thriller like no other' Waterstones ...Show more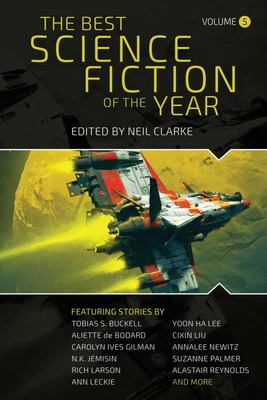 $32.99
AUD
Category: Science Fiction
From Hugo Award-Winning Editor Neil Clarke, the Best Science Fiction Stories of the Year Collected in a Single Paperback Volume Keeping up-to-date with the most buzzworthy and cutting-edge science fiction requires sifting through countless magazines, e-zines, websites, blogs, original anthologies, singl e-author collections, and more--a task that can be accomplished by only the most determined and voracious readers. For everyone else, Night Shade Books is proud to present the latest volume of The Best Science Fiction of the Year, a yearly anthology compiled by Hugo and World Fantasy Award-winning editor Neil Clarke, collecting the finest that the genre has to offer, from the biggest names in the field to the most exciting new writers. The best science fiction scrutinizes our culture and politics, examines the limits of the human condition, and zooms across galaxies at faster-than-light speeds, moving from the very near future to the far-flung worlds of tomorrow in the space of a single sentence. Clarke, publisher and editor-in-chief of the acclaimed and award-winning magazine Clarkesworld, has selected the short science fiction (and only science fiction) best representing the previous year's writing, showcasing the talent, variety, and awesome "sensawunda" that the genre has to offer. ...Show more
$32.99
AUD
Category: Science Fiction
From the visionary New York Times bestselling author of New York 2140 comes a near-future novel that is a gripping exploration of climate change, technology, politics, and the human behaviors that drive these forces. Established in 2025, the purpose of the new organisation was simple: To advocate for th e world's future generations and to protect all living creatures, present and future. It soon became known as the Ministry for the Future, and this is its story. From legendary science fiction author Kim Stanley Robinson comes a vision of climate change unlike any ever imagined. Told entirely through fictional eye-witness accounts, The Ministry For The Future is a masterpiece of the imagination, the story of how climate change will affect us all over the decades to come. Its setting is not a desolate, post-apocalyptic world, but a future that is almost upon us - and in which we might just overcome the extraordinary challenges we face. It is a novel both immediate and impactful, desperate and hopeful in equal measure, and it is one of the most powerful and original books on climate change ever written. ...Show more
$16.99
AUD
Category: Science Fiction | Series: Artemis Fowl | Reading Level: 9+
Artemis Fowl: The Arctic Incident is the second book in the epicly good Artemis Fowl series by Eoin Colfer. Criminal Mastermind Artemis Fowl never stops scheming . . . Artemis's father has been missing for almost two years. His location? The Arctic Circle, where the Russian Mafiya are holding him pris oner. Now Artemis must execute a daring rescue operation to get his father back. But that's not his only problem. Since abducting one of an underground race of armed and dangerous fairies, Artemis has become their prime suspect for any human wrongdoing. Elfin Captain Holly Short has accused him of supplying illegal human power cells (aka AAA batteries) to the goblin gangs. There's going to be a terrifying uprising - but at least it will get Artemis away from his computer and he'll meet some new people. It's just a pity most of them want to kill him. 'Hugely satisfying - not to be missed' - Irish Independent 'Engagingly vivid, exciting and witty' - The Telegraph 'Fast, funny and very exciting' - Daily Mail ***Artemis Fowl was winner of the WHSmith Children's Book of the Year Award and Children's Book of the Year at the Children's Book Awards. Shortlisted for the Whitbread Children's Book of the Year Award.*** ****Enter Artemis's wicked world at www.artemisfowl.co.uk**** ...Show more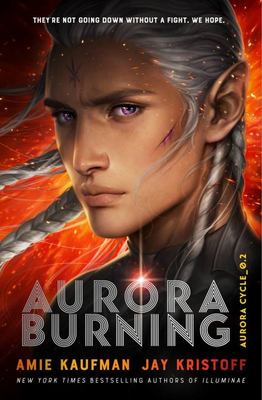 $19.99
AUD
Category: Science Fiction | Series: Aurora Cycle
Our heroes are back. Kind of. First, the bad news: an ancient evil - you know, your standard consume-all-life-in-the-galaxy deal - is about to be unleashed. The good news? Squad 312 is standing by to save the day. They've just got to take care of a few small distractions first. Like the clan of gremps w ho'd like to rearrange their favourite faces. And the cadre of illegit GIA agents with creepy flowers where their eyes used to be, who'll stop at nothing to get their hands on Auri. Then there's Kal's long-lost sister, who's not exactly happy to see her baby brother, and has a Syldrathi army at her back. With half the known galaxy on their tails, Squad 312 has never felt so wanted. When they learn the Hadfield has been found, it's time to come out of hiding. Two centuries ago the colony ship vanished, leaving Auri as its sole survivor. Now, its black box might be what saves them - but time is short, and if Auri can't learn to master her powers as a Trigger, the squad and all their admirers are going to be deader than the Great Ultrasaur of Abraaxis IV. Shocking revelations, bank heists, mysterious gifts, inappropriately tight bodysuits and an epic firefight will determine the fate of the Aurora Legion's most unforgettable heroes - and maybe the rest of the galaxy as well. ...Show more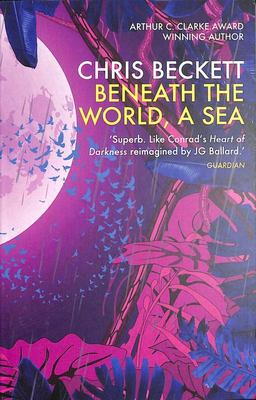 $19.99
AUD
Category: Science Fiction
A hugely ambitious, genre-defying novel about humanity and the secrets of the unconscious mind, by an Arthur C. Clarke Award-winner.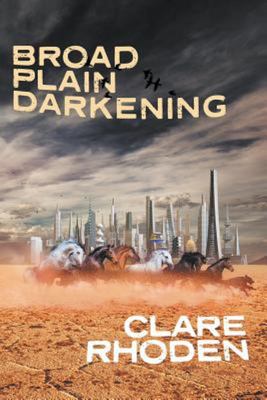 $23.95
AUD
Category: Science Fiction
The safe world of the Pale is under threat.Inside the policosmos, the new Regent Adaeze strives for dominance over the all-powerful Senior Forecaster, but the Pale's humachine citizens are unaware that their city is close to collapse.Outside on Broad Plain, the exiled human Hector undertakes a dangerous trek to find a safe haven for the orphaned twins.How can anyone survive as their world shifts underneath them? ...Show more
$22.99
AUD
Category: Science Fiction | Series: Gollancz S.F.
The long-established galactic order is passing. The Honoured Matres, ruthless and all-conquering, have destroyed the planet Dune. In opposition, hard-pressed but still fighting back, the Bene Gesserit sisterhood co-ordinate their resistance from their as-yet undiscovered home world, Chapter House. Now a s a new Scattering is planned, they still have one carefully nurtured asset: the sandworms, offspring of the only giant worm salvaged from Dune. Chapter House is to about to turn into a barren wasteland: Chapter House will be the new Dune. ...Show more
$22.99
AUD
Category: Science Fiction
The extraordinary sequel to Dune. Twelve years after his victory over House Harkonnen, Paul Atreides rules as emperor from the desert planet Arrakis - but his victory has had profound consequences. War has been brought to the entire known universe, and billions have already perished. Despite having be come the most powerful emperor known to history, Paul is powerless to bring an end to the fighting. While former allies conspire to dethrone Paul and even his own consort acts against him, Paul accepts a gift from the Tleilaxu, a guild of genetic manipulators, hoping to find a single spark of peace and friendship amidst the betrayal and chaos. But this act undermines Paul's support from the Fremen, his own people. The Fremen are the true source of Paul's power; losing them is the one thing that could truly topple his empire. As matters escalate, Paul will be forced to chose between his throne, his wife, his people and his future - and the future of the entire universe. An epic novel of the cost of victory . . . and the price of war. 'Brilliant . . . it is all that Dune was, and maybe a little more.' Galaxy Magazine ...Show more