$32.99
AUD
Category: Science Fiction | Series: Dragon Empire Ser.
The compulsive conclusion to the Dragon Empire trilogy from sci-fi superstar Kylie Chan. Life seems settled for Jian in the Dragon Empire. She's comfortable in her position as Captain of the Imperial Guard and content with her unusual domestic arrangements. But when trouble stirs at the edge of the Em pire, they discover that the Cat Republic has been hiding a powerful and dangerous force that could destroy everything the Empire represents. Jian and her family must work together to save the Empire - and travel further than any dragon has ever gone. PRAISE FOR THE DRAGON EMPIRE SERIES: 'A smart, slick read that keeps the reader in suspense' Canberra Weekly 'I had so much fun reading this - adorable characters, seductive dragons, narcissist cats, crazy imagination and lots of wisdom' Lian Hearn ...Show more
$19.99
AUD
Category: Science Fiction | Series: The\Cruel Stars Trilogy Ser.
They thought the Sturm were dead. They were wrong. Centuries after their defeat, the enemy has returned with an overwhelming attack on the fringes of human space. On the brink of annihilation, humankind's only hope is a few brave souls who survived the initial onslaught: Commander Lucinda Hardy, thrust into uncertain command of the Royal Armadalen Navy's only surviving warship; Booker3, a soldier of Earth, sentenced to die for treason, whose time on Death Row is cut short by the invasion; Alessia, a young royal of the Montanblanc Corporation, forced to flee when her home planet is overrun and her entire family executed; Sephina L'trel, the leader of an outlaw band who must call on all of their criminal skills to resist the invasion. And, finally, retired Admiral Frazer McLennan, the infamous hero of the first war with the Sturm hundreds of years ago, who hopes to rout his old foes once and for all - or die trying. These five flawed, reluctant heroes must band together to prevail against a relentless enemy and near-impossible odds. For if they fail, the future itself is doomed. ...Show more
$32.99
AUD
Category: Science Fiction
From the visionary New York Times bestselling author of New York 2140 comes a near-future novel that is a gripping exploration of climate change, technology, politics, and the human behaviors that drive these forces. Established in 2025, the purpose of the new organisation was simple: To advocate for th e world's future generations and to protect all living creatures, present and future. It soon became known as the Ministry for the Future, and this is its story. From legendary science fiction author Kim Stanley Robinson comes a vision of climate change unlike any ever imagined. Told entirely through fictional eye-witness accounts, The Ministry For The Future is a masterpiece of the imagination, the story of how climate change will affect us all over the decades to come. Its setting is not a desolate, post-apocalyptic world, but a future that is almost upon us - and in which we might just overcome the extraordinary challenges we face. It is a novel both immediate and impactful, desperate and hopeful in equal measure, and it is one of the most powerful and original books on climate change ever written. Also by Kim Stanley Robinson: Red Moon New York 2140 2312 Aurora Shaman ...Show more
$32.99
AUD
Category: Science Fiction
Trapped on an alternate Earth, the combined crews of a crashed Russian spaceship, a British expeditionary force and a group of strays from the future must work together to survive, escape, and discover what led them to this point. All are from parallel universes where small changes in history led to dif ferent realities, and the tensions between the groups are rising. But some changes were not small. The solar system has been altered, changed, shaped in the various realities, and the World Engineers - unspeakably powerful, completely unknown - are still active. Why have they populated this planet with humanity's ancestors and dinosaurs? What is on the moon of Saturn that gives off such an odd light? And even if they can be found, can they be stopped - and should they be? Malenfant, Deidra and the rest of their party must find a way off the planet, back into space, and into the many dimensions seeking the answer... ...Show more
$16.99
AUD
Category: Science Fiction | Series: Artemis Fowl | Reading Level: 9+
Artemis Fowl: The Arctic Incident is the second book in the epicly good Artemis Fowl series by Eoin Colfer. Criminal Mastermind Artemis Fowl never stops scheming . . . Artemis's father has been missing for almost two years. His location? The Arctic Circle, where the Russian Mafiya are holding him pris oner. Now Artemis must execute a daring rescue operation to get his father back. But that's not his only problem. Since abducting one of an underground race of armed and dangerous fairies, Artemis has become their prime suspect for any human wrongdoing. Elfin Captain Holly Short has accused him of supplying illegal human power cells (aka AAA batteries) to the goblin gangs. There's going to be a terrifying uprising - but at least it will get Artemis away from his computer and he'll meet some new people. It's just a pity most of them want to kill him. 'Hugely satisfying - not to be missed' - Irish Independent 'Engagingly vivid, exciting and witty' - The Telegraph 'Fast, funny and very exciting' - Daily Mail ***Artemis Fowl was winner of the WHSmith Children's Book of the Year Award and Children's Book of the Year at the Children's Book Awards. Shortlisted for the Whitbread Children's Book of the Year Award.*** ****Enter Artemis's wicked world at www.artemisfowl.co.uk**** ...Show more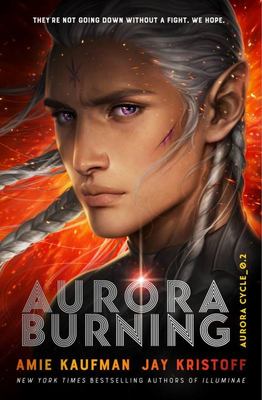 $19.99
AUD
Category: Science Fiction | Series: Aurora Cycle
Our heroes are back. Kind of. First, the bad news: an ancient evil - you know, your standard consume-all-life-in-the-galaxy deal - is about to be unleashed. The good news? Squad 312 is standing by to save the day. They've just got to take care of a few small distractions first. Like the clan of gremps w ho'd like to rearrange their favourite faces. And the cadre of illegit GIA agents with creepy flowers where their eyes used to be, who'll stop at nothing to get their hands on Auri. Then there's Kal's long-lost sister, who's not exactly happy to see her baby brother, and has a Syldrathi army at her back. With half the known galaxy on their tails, Squad 312 has never felt so wanted. When they learn the Hadfield has been found, it's time to come out of hiding. Two centuries ago the colony ship vanished, leaving Auri as its sole survivor. Now, its black box might be what saves them - but time is short, and if Auri can't learn to master her powers as a Trigger, the squad and all their admirers are going to be deader than the Great Ultrasaur of Abraaxis IV. Shocking revelations, bank heists, mysterious gifts, inappropriately tight bodysuits and an epic firefight will determine the fate of the Aurora Legion's most unforgettable heroes - and maybe the rest of the galaxy as well. ...Show more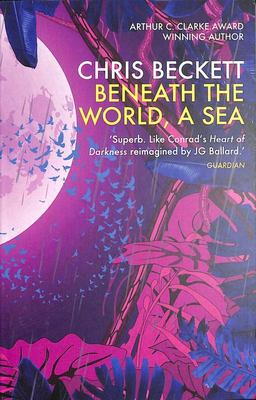 $19.99
AUD
Category: Science Fiction
A hugely ambitious, genre-defying novel about humanity and the secrets of the unconscious mind, by an Arthur C. Clarke Award-winner.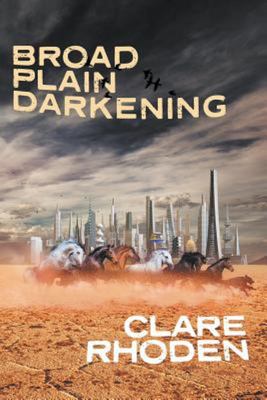 $23.95
AUD
Category: Science Fiction
The safe world of the Pale is under threat.Inside the policosmos, the new Regent Adaeze strives for dominance over the all-powerful Senior Forecaster, but the Pale's humachine citizens are unaware that their city is close to collapse.Outside on Broad Plain, the exiled human Hector undertakes a dangerous trek to find a safe haven for the orphaned twins.How can anyone survive as their world shifts underneath them? ...Show more
$22.99
AUD
Category: Science Fiction | Series: DUNE | Reading Level: very good
Before The Matrix, before Star Wars, before Ender's Game and Neuromancer, there was Dune: winner of the prestigious Hugo and Nebula awards, and widely considered one of the greatest science fiction novels ever written. Melange, or 'spice', is the most valuable - and rarest - element in the universe; a drug that does everything from increasing a person's life-span to making intersteller travel possible. And it can only be found on a single planet: the inhospitable desert world Arrakis. Whoever controls Arrakis controls the spice. And whoever controls the spice controls the universe. When the Emperor transfers stewardship of Arrakis from the noble House Harkonnen to House Atreides, the Harkonnens fight back, murdering Duke Leto Atreides. Paul, his son, and Lady Jessica, his concubine, flee into the desert. On the point of death, they are rescued by a band for Fremen, the native people of Arrakis, who control Arrakis' second great resource: the giant worms that burrow beneath the burning desert sands. In order to avenge his father and retake Arrakis from the Harkonnens, Paul must earn the trust of the Fremen and lead a tiny army against the innumerable forces aligned against them. And his journey will change the universe. ...Show more
$19.99
AUD
Category: Science Fiction | Series: The Illuminae Files
The year is 2575, and two rival mega-corporations are at war over a planet that's little more than an ice-covered speck at the edge of the universe. Too bad nobody thought to warn the people living on it. With enemy fire raining down on them, exes Kady and Ezra are forced to escape on the evacuating fle et. But the warship is the least of their problems. A deadly plague has broken out and is mutating, with terrifying results. The fleet's AI, which should be protecting them, may actually be their enemy; and nobody in charge will say what the hell is going on. As Kady hacks into a tangled web of data to find the truth, it's clear only one person can help her bring it all to light: the ex-boyfriend she swore she'd never speak to again. Illuminae is the first book in a heart-stopping, high-octane trilogy about lives interrupted, the price of truth and the courage of everyday heroes. ...Show more
$19.99
AUD
Category: Science Fiction | Series: Illuminae
From award-winning and internationally bestselling author duo Amie Kaufman and Jay Kristoff comes 'an adrenaline-pumping action story with timely themes and lasting resonance'; a fitting finale to the exhilarating trilogy. Kady, Ezra, Hanna and Nik narrowly escaped with their lives from the attacks on Heimdall station and now find themselves crammed with 2,000 refugees on the container ship, Mao. With the jump station destroyed and their resources scarce, the only option is to return to Kerenza - but who knows what they'll find seven months after the invasion? Meanwhile, Kady's cousin, Asha, survived the initial BeiTech assault and has joined Kerenza's ragtag underground resistance. When Rhys - an old flame from Asha's past - reappears on Kerenza, the two find themselves on opposite sides of the conflict. With time running out, a final battle will be waged on land and in space, heroes will fall, and hearts will be broken. From bestselling author duo Amie Kaufman and Jay Kristoff - and once again featuring select journal entries from Marie Lu - comes the heart-stopping, heartbreaking finale in the trilogy that broke the mould and has been called 'stylistically mesmerizing' and 'out-of-this-world awesome'. ...Show more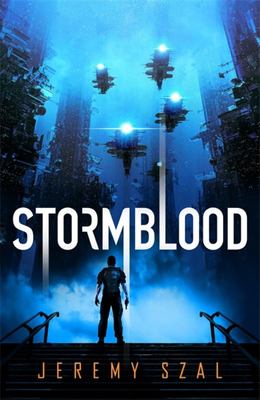 $32.99
AUD
Category: Science Fiction
Vakov Fukasawa used to be a Reaper: a bio-enhanced soldier fighting for the Harmony, against a brutal invading empire. He's still fighting now, on a different battlefield: taking on stormtech. To make him a perfect soldier, Harmony injected him with the DNA of an extinct alien race, altering his body ch emistry and leaving him permanently addicted to adrenaline and aggression. But although they meant to create soldiers, at the same time Harmony created a new drug market that has millions hopelessly addicted to their own body chemistry. Vakov may have walked away from Harmony, but they still know where to find him, and his former Reaper colleagues are being murdered by someone, or something - and Vakov is appalled to learn his estranged brother is involved. Suddenly it's an investigation he can't turn down . . . but the closer he comes to the truth, the more addicted to stormtech he becomes. And it's possible the war isn't over, after all . . . ...Show more