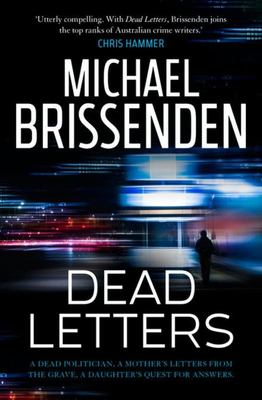 $32.99
AUD
Category: Thriller
A dead politician. A decades-old unsolved murder. A hornet's nest is about to be stirred. Counter terrorism expert Sid Allen knows nothing good ever comes from a phone call at 5 am. Politician Dan LeRoi, Chairman of the Joint Committee on Intelligence and Security, has been shot. Four bullets to the he ad. The crime scene is chaotic. Homicide. Counter Terrorism. Media. And for Sid, hunting the killer is going to get complicated. Journalist Zephyr Wilde is complicated. She's tenacious and she's got Sid's number. Sid knows the gossip: how Zephyr's mother was murdered when Zephyr was a kid. He doesn't know that Zephyr is still getting letters from her long-dead mother. But when he learns that Dan LeRoi was helping Zephyr look into her mother's death, he realises that lines are going to be crossed. A cop should not be talking to a journalist. As they both ask too many questions, Sid and Zephyr stir up a hornet's nest of corruption. Knowing who to trust is going to mean the difference between solving a crime and being a victim. The question is, which side will they end up on. A compulsive thriller that takes up from the seedy streets of Sydney to the corridors of power in Canberra. For readers who love Peter Temple and Michael Connelly. ...Show more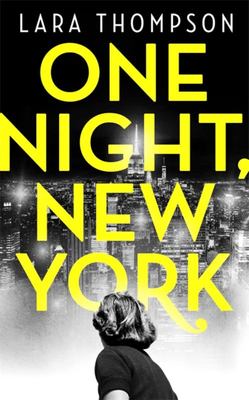 $32.99
AUD
Category: Thriller
A delicious detective story set in 1930s New York, and the winner of the inaugural Virago/The Pool New Crime Writer Award. One winter night in 1932, at the top of the Empire State Building, Frances and Agnes, possible lovers and co-conspirators, are waiting for a man who has done something terrible to b oth of them. They plan to seek the ultimate revenge. Set over the course of a single night, with flashbacks to the weeks leading up to the potential murder, One Night, New York is a detective story, a romance and a coming-of-age tale. It is also a story of old New York, of bohemian Greenwich Village between the wars, of floozies and artists and addicts, of a city that sucked in creatives and immigrants alike, lighting up the world, while all around America burned amidst the heat of the Great Depression. ...Show more
$29.99
AUD
Category: Thriller | Series: A\Hayley Chill Thriller Ser.
Hayley Chill descends even deeper into the dangerous political web of Washington, DC, in this thrilling sequel to the "propulsive, page-turning, compelling" (C.J. Box, #1 New York Times bestselling author) national bestseller Deep State. When a series of devastating cyber attacks rock the United States , Hayley Chill is tasked by the "deeper state" to track down their source. NSA analysts insist that Moscow is the culprit, but that accusation brings plenty of complications with Hayley directing the president as a double agent against the Russians. With increasing pressure on the president to steer him towards a devastating war, it's up to Hayley to stop the mysterious computer hacker and prevent World War III--while also uncovering some shocking truths about her own life. Magnificently crafted and perfectly timed, Savage Road is an edge-of-your-seat political thriller ideal for our times. ...Show more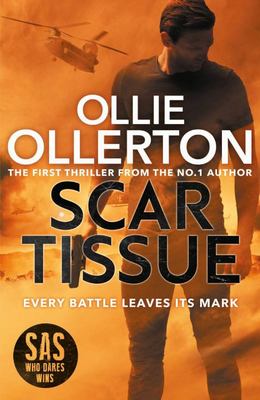 $29.99
AUD
Category: Thriller
The first Alex Abbott thriller from former-Special Forces soldier turned number one bestselling author Ollie Ollerton.
Shaman
by Roland Perry
$29.99
AUD
Category: Thriller
A gripping international thriller from bestselling author Roland Perry. Victor Cavalier has received the phone call every parent dreads: his daughter is lying in a coma after a motorcycle accident and given little chance of survival. But when a mysterious scientist known as the Shaman intervenes to sav e his daughter's life, Victor decides he must meet this maverick genius.The Shaman has developed cold-fusion technology that harnesses atomic energy from water. It can be used to replace combustion engines, revolutionising transport and power generation, but also to build terrifying weaponry - making him the target of a ruthless international organisation that will do anything to gain control of this new technology. Now all that stands in their way is Victor - an investigative reporter and undercover operative with lethal skills and a talent for getting to the bottom of the story.From Thailand to Tasmania, London to New York, The Shaman is the gripping new international thriller from bestselling author Roland Perry.   ...Show more
$29.99
AUD
Category: Thriller
Vincent needs a change. He's spent the last fifteen years in covert operations for the US government, but after a botched and fatal mission, he decides he's done with pulling triggers. He lucks into a dream job in Santa Barbara as head of security for supermarket mogul Eugene Lamar: nothing more than dr iving the boss to and from golf, with ample downtime for surfing, or sitting by the pool contemplating life-and how to live it with a zero body count. There he meets and is intrigued by Lamar's daughter, the journalist Erin Jones, who's on tour in California to promote her book about the benefits of war. Vincent's seen his share of conflict and is sure he can change her mind - and he'd really like to make his case over drinks. But there's a problem: if Lamar's business is confined to supermarkets, why does he need a panic room full of assault rifles, and a .357 revolver in his car? It doesn't take long for Vincent to find out that Lamar owes a debt to bad people - and that's only the start of it. He's ensnared in a criminal enterprise, which soon brings costs in lives as well as money. Erin wants answers, and needs Vincent's help to get them. But how much does she already know? Is his growing attraction to her a liability? And can he keep her safe from the brutal killers who are after her father? It seems that Santa Barbara is a sunny town full of dark talent, and Vincent will have to revert to dark talents of his own if he's going to survive . . . ...Show more
$29.99
AUD
Category: Thriller
He is her husband. She is his captive. Her husband calls her Jane. That is not her name. She lives in a small farm cottage, surrounded by vast, open fields. Everywhere she looks, there is space. But she is trapped. No one knows how she got to the UK: no one knows she is there. Visitors rarely come to th e farm; if they do, she is never seen. Her husband records her every movement during the day. If he doesn't like what he sees, she is punished. For a long time, escape seemed impossible. But now, something has changed. She has a reason to live and a reason to fight. Now, she is watching him, and waiting ... ...Show more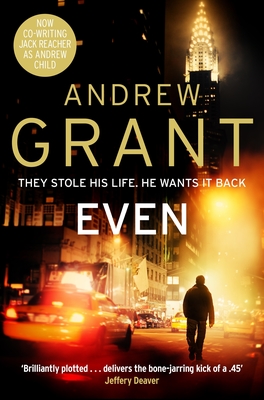 Even
by Andrew Grant
$32.99
AUD
Category: Thriller
David Trevellyan takes a lonely late-night walk between a restaurant and his New York City hotel. A familiar huddled shape in the mouth of an alley catches his eye. A homeless man has been shot dead. As David steps forward, a police car arrives. And a second too late he realizes he's been set up. Trevel lyan isn't worried. He's a survivor from the shadowy world of Royal Navy Intelligence. He's been in and out of trouble a thousand times before. But when the police hand the case to the FBI, he's sucked deeper into the system. With no idea who is friend and who is foe, he penetrates deep into a huge international conspiracy, which spans from war-torn Iraq to the very heart of the USA. He knows that the price of failure will be death, but the reward for success will be redemption - for himself as well as for the huddled corpse from the alley. His motivation is his cherished life-long belief: you don't get mad - you get EVEN. 'Brilliantly plotted and smart, and delivers the bone-jarring kick of a .45' - Jeffery Deaver ...Show more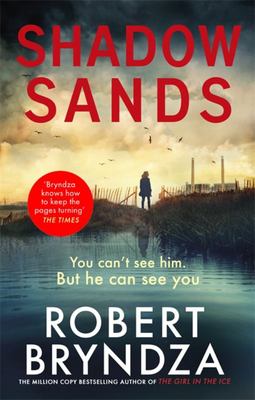 $32.99
AUD
Category: Thriller | Series: Kate Marshall Ser.
The internationally bestselling author of Nine Elms and The Girl in the Ice Robert Bryndza is back with a nail-biting new Kate Marshall case, a woman with a dark secret and a powerful sense of justice. When Kate Marshall finds the bloated body of a young man floating in the Shadow Sands reservoir, the authorities label it a tragic accident. But the details don't add up: why was the victim there, in the middle of the night? If he was such a strong swimmer, how did he drown? Kate is certain there is more to this case than meets the eye. As she and her research assistant Tristan Harper dig deeper, they discover a bloody trail that points towards an active serial killer hiding in plain sight. People have been silently disappearing for years, and when another woman is taken, Kate and Tristan have a matter of days to save her from meeting the same fate. _________ PRAISE FOR NINE ELMS 'The perfect book for Erika Foster fans. It has all the same vibes - but MORE. I actually think this is Robert Bryndza's best book yet' 'A gripping read that I could not put down' 'What an absolutely stunning start to what promises to be a brilliant new series' ...Show more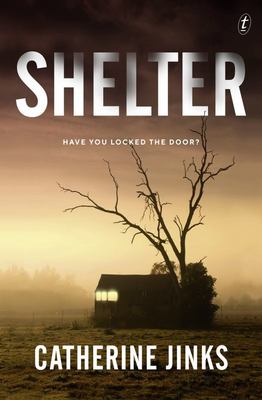 Shelter
by Catherine Jinks
$32.99
AUD
Category: Thriller
Meg lives alone. A little place in the bush outside town. A perfect place to hide. That's one of the reasons she offers to shelter Nerine, who's escaping a violent ex. The other is that Meg knows what it's like to live with an abusive partner. Nerine is jumpy and her two little girls are frightened. It tells Meg all she needs to know about where they've come from and she's not that surprised when Nerine asks her to get hold of a gun. But she knows it's unnecessary. They're safe now. Then she starts to wonder about some little things. A disturbed flyscreen. A tune playing on her windchimes. Has Nerine's ex tracked them down? Has Meg's husband turned up to torment her some more? By the time she finds out it'll be too late to do anything but run for her life.   ...Show more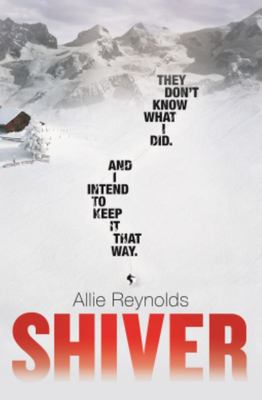 Shiver
by Allie Reynolds
$32.99
AUD
Category: Thriller
They don't know what I did. And I intend to keep it that way. How far would you go to win? Hyper-competitive people, mind games and a dangerous natural environment combine to make the must-read thriller of the year. Fans of Lucy Foley and Lisa Jewell will be gripped by spectacular debut novel Shiver. When Milla is invited to a reunion in the French Alps resort that saw the peak of her snowboarding career, she drops everything to go. While she would rather forget the events of that winter, the invitation comes from Curtis, the one person she can't seem to let go. The five friends haven't seen each other for ten years, since the disappearance of the beautiful and enigmatic Saskia. But when an icebreaker game turns menacing, they realise they don't know who has really gathered them there and how far they will go to find the truth. In a deserted lodge high up a mountain, the secrets of the past are about to come to light. ...Show more
Spiral
by Iain Ryan
$29.99
AUD
Category: Thriller
It's not just the truth that lurks at the bottom of the spiral...the utterly original and brilliantly compelling new thriller by the twice Ned Kelly Award shortlisted Iain Ryan. Erma Bridges' life is far from perfect, but entirely ordinary. So when she is shot twice in a targeted attack by a colleague, her quiet existence is shattered in an instant.With her would-be murderer dead, no one can give Erma the answers she needs to move on from her trauma. Why her? Why now?So begins Erma's quest for the truth - and a dangerous, spiralling journey into the heart of darkness.With all the inventiveness of The Seven Deaths of Evelyn Hardcastle and the raw brutality of Mulholland Drive, THE SPIRAL is a unique crime thriller with killer twists - and 2020's most jaw-dropping ending. ...Show more