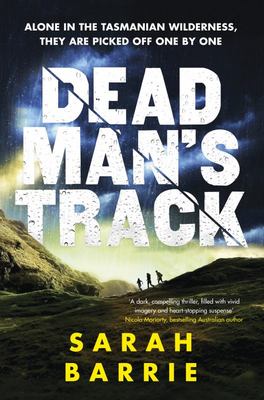 $29.99
AUD
Category: Thriller
Alone in the wilderness, they are picked off one by one ... Gripping, standalone romantic thriller from an author at the top of her game, for readers of The Dark Lake and The Dry. A tragic accident, a terrible crime, an unknown threat ... Scarred by a recent tragedy on Federation Peak, Tess Atherton is reluctant to guide a group of young hikers in the wild Tasmanian winter, but it seems safer than remaining amid the violence that threatens them in Hobart. Little does she know that she has brought the danger with her ... Detective Senior Sergeant Jared Denham is closing in on a serial killer, but someone doesn't want him getting to the truth and the case is becoming personal. He already owes Tess his life, and wants to return the favour - but when it comes to enemies, Jared may be looking in the wrong direction. Time is running out, and death is stalking them both ... ...Show more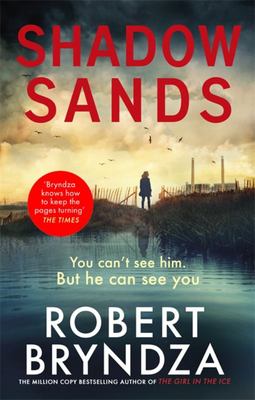 $32.99
AUD
Category: Thriller | Series: Kate Marshall Ser.
The internationally bestselling author of Nine Elms and The Girl in the Ice Robert Bryndza is back with a nail-biting new Kate Marshall case, a woman with a dark secret and a powerful sense of justice. When Kate Marshall finds the bloated body of a young man floating in the Shadow Sands reservoir, the authorities label it a tragic accident. But the details don't add up: why was the victim there, in the middle of the night? If he was such a strong swimmer, how did he drown? Kate is certain there is more to this case than meets the eye. As she and her research assistant Tristan Harper dig deeper, they discover a bloody trail that points towards an active serial killer hiding in plain sight. People have been silently disappearing for years, and when another woman is taken, Kate and Tristan have a matter of days to save her from meeting the same fate. _________ PRAISE FOR NINE ELMS 'The perfect book for Erika Foster fans. It has all the same vibes - but MORE. I actually think this is Robert Bryndza's best book yet' 'A gripping read that I could not put down' 'What an absolutely stunning start to what promises to be a brilliant new series' ...Show more
The Hunted
by Gabriel Bergmoser
$29.99
AUD
Category: Thriller
Frank is a service station owner on a little-used highway who just wants a quiet life. His granddaughter has been sent to stay with him to fix her attitude, but they don't talk a lot. When a badly injured young woman arrives at Frank's service station with several cars in pursuit, Frank and a handful of unsuspecting customers are thrust into a life-or-death standoff. But who are this group of men and women who will go to any lengths for revenge? And what do they want? Other than no survivors...? A ferociously fast-paced, filmic, visceral, tense and utterly electric novel, unlike anything you've read before. Set on a lonely, deserted highway, deep in the Australian badlands, The Hunted is white-knuckle suspense matched to the fast-paced adrenaline of a Jack Reacher novel and the creeping menace of Wake in Fright. This is unmissable reading. ...Show more
$32.99
AUD
Category: Thriller
From Daniel Silva, author of the #1 New York Times bestsellers The New Girl and The Other Woman, comes a stunning new action-packed thriller of high stakes international intrigue featuring the enigmatic art restorer and master spy Gabriel Allon. Master of the spy thriller Silva has entertained readers with twenty-two thoughtful and gripping suspense novels featuring a diverse cast of compelling characters and ingenious plots that have taken them around the globe and back--from the United States to Europe, Russia to the Middle East. He returns with another blockbuster--a powerhouse novel that showcases his outstanding skill and brilliant imagination, destined to be a must read for both his multitudes of fans and growing legions of converts.   ...Show more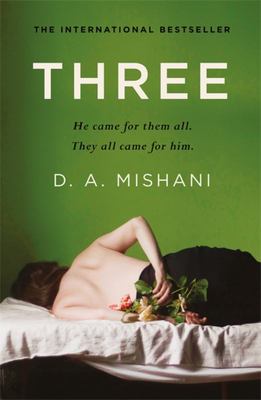 Three
by D. A. Mishani
$32.99
AUD
Category: Thriller
A dark psychological thriller with a killer twist, that has topped the bestseller charts in its native Israel *TRANSLATED BY MAN BOOKER WINNER JESSICA COHEN* Three tells the stories of three women: Orna, a divorced single-mother looking for a new relationship; Emilia, a Latvian immigrant on a spiritual search; and Ella, married and mother of three, returning to University to write her thesis. All of them will meet the same man. His name is Gil. He won't tell them the whole truth about himself - but they don't tell him everything either. Tense, twisted and surprising, Three is a daring new form of psychological thriller. It is a declaration of war against the normalisation of death and violence. Slowly but surely, you see the danger each woman walks into. What you won't see is the trap being laid - until it snaps shut. ...Show more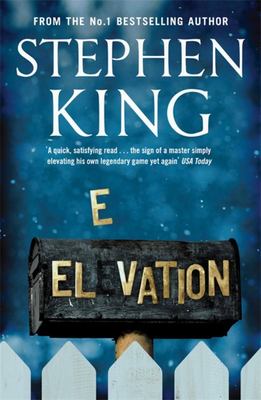 $22.99
AUD
Category: Thriller
'A quick, satisfying read . . . the sign of a master simply elevating his own legendary game yet again' USA Today In the small town of Castle Rock word gets around quickly. That's why Scott Carey only confides in his friend Doctor Bob Ellis about his strange condition. Every day he's losing weight - bu t without looking any different. Meanwhile a new couple, Deirdre and Missy, owners of a 'fine dining experience' in town, have moved in next door. Scott is not happy that their dogs keep fouling on his lawn. But as the town prepares for its annual Thanksgiving 12K run, Scott starts to understand the prejudices his neighbours face. Soon, they forge a friendship which may just help him through his mysterious affliction... Includes illustrations © Mark Edward Geyer. ...Show more
$32.99
AUD
Category: Thriller
From #1 New York Times bestselling author, legendary storyteller, and master of short fiction Stephen King comes an extraordinary collection of four new and compelling novellas--Mr. Harrigan's Phone, The Life of Chuck, Rat, and the title story If It Bleeds--each pulling you into intriguing and frighteni ng places. The novella is a form King has returned to over and over again in the course of his amazing career, and many have been made into iconic films, including "The Body" (Stand By Me) and "Rita Hayworth and Shawshank Redemption" (Shawshank Redemption). Like Four Past Midnight, Different Seasons, and most recently Full Dark, No Stars, If It Bleeds is a uniquely satisfying collection of longer short fiction by an incomparably gifted writer. ...Show more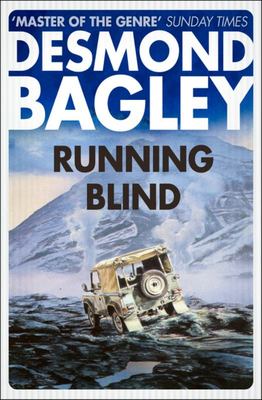 $22.99
AUD
Category: Thriller
Action thriller by the classic adventure writer set in Iceland. The assignment begins with a simple errand - a parcel to deliver. But to Alan Stewart, standing on a deserted road in Iceland with a murdered man at his feet, it looks anything but simple. The desolate terrain is obstacle enough. But when S tewart realises he has been double-crossed and that the opposition is gaining ground, his simple mission seems impossible... ...Show more
Six Minutes
by Petronella McGovern
$19.99
AUD
Category: Thriller
An unputdownable thriller for fans of Liane Moriarty and Caroline Overington. If you were gripped watching The Cry, you'll be hooked on Six Minutes.
$32.99
AUD
Category: Thriller
*A STUNNING NEW STANDALONE THRILLER FROM THE AUTHOR OF THE BESTSELLING HARRY HOLE SERIES* In the mountains of Norway a man lives a peaceful existence. However one day his younger brother, always the more successful and charming of the two, turns up to visit, accompanied by his new wife. It soon turns ou t that the little brother is not quite as angelic as he seems. Set in a small town filled with secrets, this is a compellingly atmospheric new thriller from the Sunday Times number one bestseller. *JO NESBO HAS SOLD OVER 45 MILLION BOOKS WORLDWIDE* ...Show more