$22.99
AUD
Category: Biography
A new biography of the glamorous couple behind the modern royal family, from award-winning author Andrew Lownie.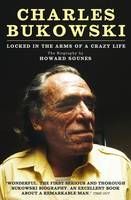 $24.99
AUD
Category: Biography
Locked in the Arms of a Crazy Life is the classic biography of Charles Bukowski, the hard-drinking barfly whose semi-autobiographical books about low-life America made him a cult figure across the globe. Extensive original research and unique contributions from friends, family and associates - including Mickey Rourke, Robert Crumb, Sean Penn, Norman Mailer and Allen Ginsberg - as well as personal photographs and drawings by Buk himself make this a must for Bukowski devotees and new readers alike. ...Show more
$34.99
AUD
Category: Biography
 The world has watched Prince William and Prince Harry since they were born. Raised by Princess Diana to be the closest of brothers, how have the boy princes grown into very different, now distanced men? From royal expert and bestselling author Robert Lacey, this book is an unparalleled insider account of tumult and secrecy revealing the untold details of William and Harry's early closeness then estrangement. It asks what happens when two sons are raised for vastly different futures – one burdened with the responsibility of one day becoming king, the other with the knowledge that he will always remain spare.How have William and Harry each formed their idea of a modern royal's duty and how they should behave? Were the seeds of damage sowed as Prince Charles and Diana's marriage painfully unraveled for all the world to see? In the previous generation, how have Prince Charles and Prince Andrew's lives unfolded in the shadow of the Crown? What choices has Queen Elizabeth II made in marshalling her feuding heirs? What parts have Kate Middleton and Meghan Markle played in helping their husbands to choose their differing paths? And what is the real, unvarnished story behind Harry and Meghan's dramatic departure?In the most intimate vision yet of life behind closed doors, with the family's highs, lows and hardest decisions all laid out, this is a journey into royal life as never offered before. ...Show more
$59.99
AUD
Category: Biography
To mark Bob Hawke's extraordinary life and legacy, this master work brings together the story of the man in full in a definitive hardback commemorative biography.     Bob Hawke began life as a good Christian boy from a teetotal family, became a wild, drinking, womanising student, a Rhodes Scholar, a cha mpion of workers, a folk hero recognised throughout the country, a dynamic politician who was elected four times as Australia's Prime Minister - and transformed his country. He was our longest serving Labor Prime Minister and considered by many our greatest.   By the early 1980s Australia was on the road to becoming 'the poor white trash of Asia'. Hawke as prime minister, with Paul Keating as treasurer, changed all that. Australia became a forward-looking and humane country whose voice commanded respect on the international stage.    Hawke was an environmentalist before it was fashionable, he loathed racism, helped end apartheid in South Africa, sent ministers to end the war in Cambodia, foresaw that China would become a great world power and established the first Chinese investment in an iron ore mine in Australia.   His journey from the manse of a small South Australian country town to the palaces of Europe, Asia and the United States is the odyssey of a leader it is hard to imagine we will ever see the like of again - a man of towering passions and commitment to causes, and an unshakeable love of humanity.   ...Show more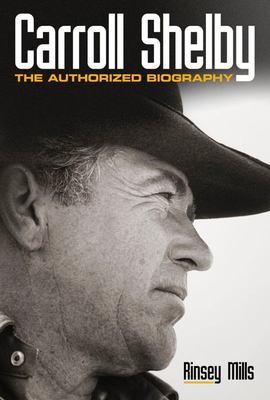 $29.99
AUD
Category: Biography
The definitive record of the twentieth century's preeminent car builder and racer is now available in an updated paperback edition. It was motoring author Rinsey Mills' passion for AC cars and motorsports history that led to his first meeting with Carroll Shelby. His suggestion that they should collabor ate in order to create an accurate record of Shelby's life and achievements was at first rebuffed but later taken up with enthusiasm. This authorized biography is the result. "Carroll Shelby: The Authorized Biography" was a long time in the making, as Mills left no stone unturned in his quest to produce the complete study of a remarkable life. He carried out extensive research and conducted numerous interviews, fully capturing the narrative of Carroll Shelby within and outside of the automotive racing world: his childhood in Texas, wartime tenure with the Army Air Force, and postwar entrepreneurship; his earliest race wins in 1952 and his legendary 1959 victory at the 24 Hours of Le Mans; his monumental release of the first Cobra and the formation of Shelby American in 1962; his historical partnership with Ford that would last for decades; all the way through to Shelby's personal hobbies, travels, and present-day legacy. Fascinating photographs from Shelby's personal collection complete a book whose original hardcover edition was published mere weeks before his passing, making "Carroll Shelby: The Authorized Biography" a magnificent and lasting tribute to one of the twentieth century's greatest automotive figures. ...Show more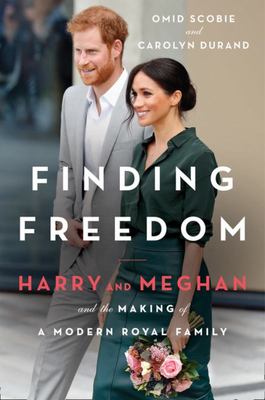 $45.00
AUD
Category: Biography
When news of the budding romance between a beloved English prince and an American actress broke, it captured the world's attention and sparked an international media frenzy. But while the Duke and Duchess of Sussex have continued to make headlines--from their engagement, wedding, and birth of their son Archie to their unprecedented decision to step back from their royal lives--few know the true story of Harry and Meghan. For the very first time, Finding Freedom goes beyond the headlines to reveal unknown details of Harry and Meghan's life together, dispelling the many rumors and misconceptions that plague the couple on both sides of the pond. As members of the select group of reporters that cover the British Royal Family and their engagements, Omid Scobie and Carolyn Durand have witnessed the young couple's lives as few outsiders can. With unique access and written with the participation of those closest to the couple, Finding Freedom is an honest, up-close, and disarming portrait of a confident, influential, and forward-thinking couple who are unafraid to break with tradition, determined to create a new path away from the spotlight, and dedicated to building a humanitarian legacy that will make a profound difference in the world. ...Show more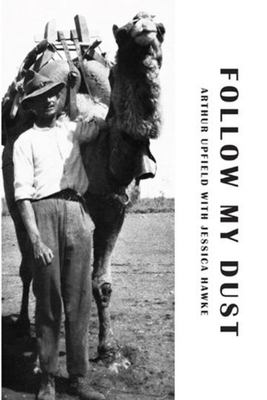 $29.99
AUD
Category: Biography
A biography of Arthur Upfield as told to Jessica Hawke with an introduction by Detective Inspector Napoleon Bonaparte. Here is Arthur Upfield's own story, the author of those remarkable murder mysteries set in odd corners of Australia and featuring the Aboriginal sleuth named 'Bony'. A detailed dossier compiled with the cheerful candour of the subject himself. An Englishman by birth, Arthur Upfield tried his luck in Australia. After a short spell as a waiter in Adelaide, Upfield felt drawn towards the Interior where he became a boundary-rider, offside-driver, cattle-drover, opal-gouger, rabbit-trapper, vermin fence patroller and manager of a camel station, drifting through the strange terrains and unusual company which were later to become the subject of his novels. He also tells how he unwittingly provided a real outback murderer with a 'fool-proof' method of disposing of a body, and who was the original on whom the character of 'Bony' was based. ...Show more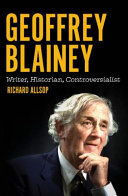 $34.95
AUD
Category: Biography | Series: Australian History Ser.
Geoffrey Blainey is often described as Australia's 'greatest living historian', a writer whose prolific output includes such iconic books about the country's past as The Tyranny of Distance and Triumph of the Nomads. However, Blainey has also been a controversial figure. His 1984 comments about Asian im migration triggered a major political controversy. In turn, the reaction of his critics raised fundamental questions about freedom of speech and set the scene for the 'history wars' fought out in Australia over the past three decades.Many academic historians were amongst Blainey's critics. After 1984, Blainey became stereotyped as a 'conservative historian' and thus outside the bounds of academic history, yet much of Blainey's historical writing, both in method and outlook, has been far from conservative. Geoffrey Blainey: Writer, Historian, Controversialist challenges simplistic descriptions of Blainey's work. It sheds an important light not just on Blainey's career, but also on the past and present practice of history in Australia. ...Show more
$32.99
AUD
Category: Biography | Reading Level: 3 Biography
It's been almost fifty years since a teenage David Gulpilil illuminated screens worldwide with his breakout role in Walkabout. It was the first time we'd seen an Aboriginal cast in a significant role and only four years after Holt's referendum to alter the constitution and give Aboriginal people citizen ship and, subsequently, the right to vote. Gulpilil quickly became the face of the Indigenous world to white Australian audiences. Charisma. Good looks. A competent, strong, mysterious man starring in films ranging from Rabbit-Proof Fence to Crocodile Dundee.But what has marked Gulpilil, despite his fame and popularity, is the feeling that he's been forever stuck between two worlds: a Yolngu man, a hunter, a tracker, who grew up in the bush in Arnhem Land outside any white influence; and a movie star flitting from sets to festivals. Able to exist in both worlds, but never truly home. From the author of the bestselling Wednesdays with Bob, Derek Reilly attempts to encapsulate the most beguiling and unconventional of Australian entertainers, observing Gulpilil's own attempt to find a place in the world. With interviews from icons and friends - such as Jack Thompson, Paul Hogan, Craig Ruddy, George Gittoes, Gary Sweet and Damon Gameau - this unriddles a famous enigma at last. ...Show more
$34.99
AUD
Category: Biography
Meghan Misunderstood is a pioneering book that sets the record straight on the most talked about, unfairly vilified and misrepresented woman in the world. Meghan was eleven when she first advocated for women's rights; a teenager when she worked in a soup kitchen feeding the homeless; a popular actress when she campaigned for clean water in Africa and passionately championed gender equality in a speech to a United Nations Women's Conference. Even before she met Prince Harry, hers was an extraordinarily accomplished life. Meghan's wedding to Harry was a joyful occasion, marking happiness at last for the Queen's grandson who had captured our hearts twenty years earlier when he bravely walked behind his mother Diana's coffin. Theirs was a story that the screenwriters of Hollywood - where Meghan had made her name - could scarcely have imagined. The rom-com fantasy, however, soon turned into disturbing drama: any expectation of a life happily-ever-after was cruelly dashed by bullying tabloid newspapers and their allies, both on social media and within the walls of the Palace itself. Meghan was targeted for her gender, her race, her nationality and her profession. The abuse became so bad that seventy-two female MPs signed a letter of solidarity against the 'often distasteful and misleading press', calling out the 'outdated colonial undertones' of the stories. Now, Sean Smith, the UK's leading celebrity biographer, pulls no punches as he reveals the remarkable and powerful story of this self-made, intelligent American woman with a strong social conscience who has made such an impact on our lives. ...Show more
$32.99
AUD
Category: Biography
1984 isn't just a novel; it's a key to understanding the modern world. George Orwell's final work is a treasure chest of ideas and memes - Big Brother, the Thought Police, Doublethink, Newspeak, 2+2=5 - that gain potency with every year. Particularly in 2016, when the election of Donald Trump made it a bestseller ('Ministry of Alternative Facts', anyone?). Its influence has morphed endlessly into novels (The Handmaid's Tale), films (Brazil), television shows (V for Vendetta), rock albums (Diamond Dogs), commercials (Apple), even reality TV (Big Brother). The Ministry of Truth by Dorian Lynskey is the first book that fully examines the epochal and cultural event that is 1984 in all its aspects: its roots in the utopian and dystopian literature that preceded it; the personal experiences in wartime Britain that Orwell drew on as he struggled to finish his masterpiece in his dying days; and the political and cultural phenomena that the novel ignited at once upon publication and that far from subsiding, have only grown over the decades. It explains how fiction history informs fiction and how fiction explains history. ...Show more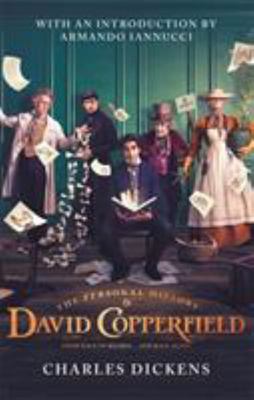 $19.99
AUD
Category: Biography | Reading Level: near fine
Of all Dickens's novels, DAVID COPPERFIELD most fervently embraces the comic delights, the tender warmth, the tragic horrors of childhood. It is our classic tale of growing up, an enchanting story of a gently orphan discovering life and love in an indifferent adult world. Persecuted by his wrathful step father, Mr. Murdstone; deceived by his boyhood idol, the callous, charming Steerforth; driven into mortal combat with the sniveling clerk Uriah Heep; and hurled, pell-mell, into a blizzard of infatuation with the adorably dim-witted Dora, he survives the worst--and the best--with inimitable style, his bafflement tuming to self-awareness and his unbridles young heart growing ever more disciplined and true. Of this richly autobiographical novel Dickens himself wrote, "like many fond parents, I have in my heart of hearts a favorite child. And his name is David Copperfield." ...Show more