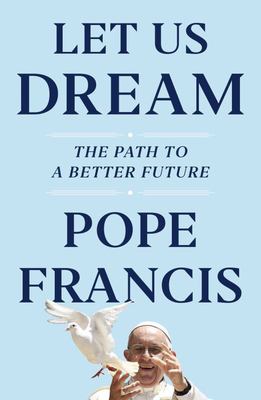 $29.99
AUD
Category: Religion | Series: G - Reference,Information and Interdisciplinary Subjects Ser.
In this revelatory, uplifting, and practical book, the preeminent spiritual leader explains why we must--and how we can--make the world safer, fairer, and healthier for all people now. In the COVID crisis, the beloved shepherd of over one billion Catholics saw the cruelty and inequity of our society exp osed more vividly than ever before. He also saw, in the resilience, generosity, and creativity of so many people, the means to rescue our society, our economy, and our planet. In direct, powerful prose, Pope Francis urges us not to let the pain be in vain. He begins Let Us Dream by exploring what this crisis can teach us about how to handle upheaval of any kind in our own lives and the world at large. With unprecedented candor, he reveals how three crises in his own life changed him dramatically for the better. By its very nature, he shows, crisis presents us with a choice: we make a grievous error if we try to return to some pre-crisis state. But if we have the courage to change, we can emerge from the crisis better than before. Francis then offers a brilliant, scathing critique of the systems and ideologies that conspired to produce the current crisis, from a global economy obsessed with profit and heedless of the people and environment it harms, to politicians who foment their people's fear and use it to increase their own power at their people's expense. He reminds us that Christians' first duty is to serve others, especially the poor and the marginalized, just as Jesus did. Finally, the Pope offers an inspiring and actionable blueprint for building a better world for all humanity by putting the poor and the planet at the heart of new thinking. For this plan, he draws not only on sacred sources, but on the latest findings from renowned scientists, economists, activists, and other thinkers. Yet rather than simply offer prescriptions, he shows how ordinary people acting together despite their differences can discover unforeseen possibilities. Along the way, he offers dozens of wise and surprising observations on the value of unconventional thinking, on why we must dramatically increase women's leadership in the Church and throughout society, on what he learned while scouring the streets of Buenos Aires with garbage-pickers, and much more. Let Us Dream is an epiphany, a call to arms, and a pleasure to read. It is Pope Francis at his most personal, profound and passionate. With this book and with open hearts, we can change the world. ...Show more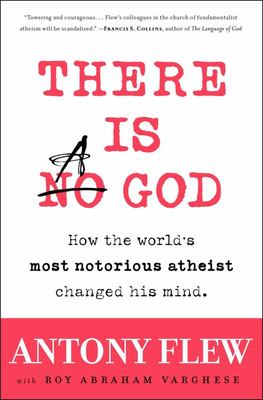 $27.99
AUD
Category: Religion
A wave of modern atheists have taken center stage and brought the long-standing debate about the existence of God back into the headlines. Spearheaded by Richard Dawkins, Sam Harris, and Christopher Hitchens, this 'new atheism' has found a powerful place in today's culture wars. Although this movement h as been billed as 'new', the foundation of its argument is indebted to philosopher Antony Flew and his groundbreaking paper "Theology and Falsification", the most widely reprinted philosophical publication of the last five decades. Flew built his highly acclaimed academic career publicly debunking the existence of God. But now the renowned philosopher has arrived at the opposite conclusion and officially joined the other side. With refreshing openness to argument and an absence of the anger and hostility that have been hallmarks of the 'new atheism', Flew shows how his commitment to following the argument wherever it leads resulted, to his own astonishment, in his conversion to belief in a creator God. Certain to be read and discussed for years to come, There Is a God will forever change the debate about the existence of God. ...Show more
$18.99
AUD
Category: Religion
"This is the clearest and most precise exposition of Buddhism I have ever read. If you're looking for enlightenment rather than just scholarly knowledge, you'd better read this." --Robert Pirsig, author of Zen and the Art of Motorcycle Maintenance   In Buddhism Plain and Simple, Zen priest and longtim e teacher Steve Hagen presents the heart of Buddhist teachings, pared down to its essence and explained in simple, everyday language. This best-selling book is the perfect guide to Buddhism for beginners; the text has served international readers at all levels of study and practice since it was originally published over a decade ago.   More than 300,000 copies in various formats have sold to date, and now it's available in this brand new edition with a high-quality binding and paper, as well as elegant decorative illustrations scattered throughout.   Practiced by more than 1.2 million Americans and 2-3 million Europeans, Buddhism has become one of the West's largest religions. Whether you're simply interested in learning more about Buddhist philosophy, or hope to begin practicing but don't know where to start, Buddhism Plain and Simple will help you on your way.   "This is a book about awareness. Not awareness of something in particular, but awareness itself--being awake, alert and in touch with what is actually happening. It's about examining and exploring the most basic questions of life. It's about relying on the immediate experience of this present moment. It's about freedom of mind. It's not about belief, doctrine, formula, or tradition." --from the Introduction ...Show more
$19.99
AUD
Category: Religion
Self-help, particularly titles integrating meditative and mindful practices, continues to be a significant growth area in adult nonfictionCombines history, theory and practiceThe combination of price point and the gift format set this reissue apart from other intro titles on Buddhism and spirituality ...Show more
$14.99
AUD
Category: Religion
Discover Buddhism with the world's most revered spiritual leaderThis jewel of a book offers the core teachings on Buddhism applicable in daily life from His Holiness the Dalai Lama. This is a classic timeless collection of advice and teachings about the importance of love and compassion, individual resp onsibility and awareness of the problems in everyday life. Whoever you are, whatever your beliefs, the Dalai Lama?s words have the power to calm and inspire. ...Show more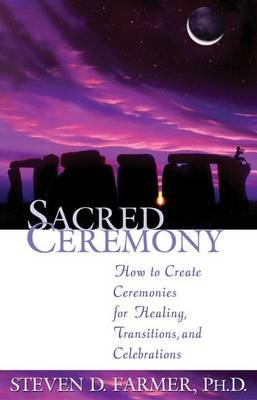 $24.95
AUD
Category: Religion
This text offers ideas on how to create ceremonies to consecrate the critical events and passages experienced on life's journey. Rather than complex rituals or exacting formulae, the book offers clear guidelines and suggestions for honouring the spiritual nature of these milestones.
$22.99
AUD
Category: Religion
The God Delusioncaused a sensation when it was published in 2006. Within weeks it became the most hotly debated topic, with Dawkins himself branded as either saint or sinner for presenting his hard-hitting, impassioned rebuttal of religion of all types. His argument could hardly be more topical. While E urope is becoming increasingly secularized, the rise of religious fundamentalism, whether in the Middle East or Middle America, is dramatically and dangerously dividing opinion around the world. In America, and elsewhere, a vigorous dispute between 'intelligent design' and Darwinism is seriously undermining and restricting the teaching of science. In many countries religious dogma from medieval times still serves to abuse basic human rights such as women's and gay rights. And all from a belief in a God whose existence lacks evidence of any kind.Dawkins attacks God in all his forms. He eviscerates the major arguments for religion and demonstrates the supreme improbability of a supreme being. He shows how religion fuels war, foments bigotry and abuses children.The God Delusion is a brilliantly argued, fascinating polemic that will be required reading for anyone interested in this most emotional and important subject. ...Show more
$29.99
AUD
Category: Religion
The book is exploratory: What do I believe? What am I unsure about? Is religious belief reasonable? Written by Gerard Windsor, a knowledgeable insider who is also a superb writer, it's entertaining, stimulating and full of anecdote, history, forays into art and literature, and even a bit of gossip.Winds or starts on how you get religion in the first place, goes on to the Gospels and the personality of Jesus Christ and the possibility of any relationship with him. He then moves on to the existence and nature of God, winding down with the grubby present realities - the factions within current Catholicism, scandal, sexual abuse, argument and bigotry. Interlaced with twelve inspirational, edifying, moving cameos of true-life moments of grace, this is Windsor's take on religion, specifically Catholicism. ...Show more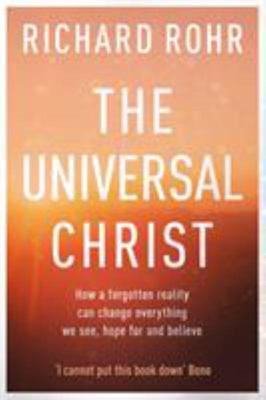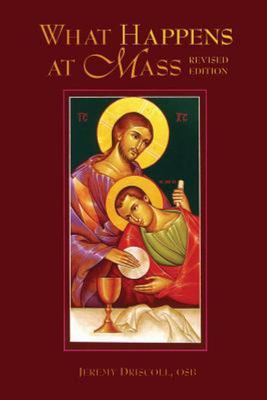 $29.95
AUD
Category: Religion
What Happens at Mass draws the reader to a deeper understanding of the Mystery of Faith. The Mass is the gift of and an encounter with Jesus Christ. What Happens at Mass is about God acting in our lives through tangible human actions and words. This book draws us closer to the ritual of the Mass, which is nothing less than the very event of our salvation. "Father Driscoll has done something remarkable here. He has written an intelligent, yet widely accessible, guide to the Mass. This book will be very popular with parish study groups, adult education courses, and with individuals on the lookout for the best spiritual reading" Scott Hahn Father Jeremy Driscoll is a Benedictine monk of Mount Angel Abbey in Oregon. He teaches at Mount Angel Seminary and the Pontifical Atheneum of Sant'Anselmo, Rome. ...Show more
$25.95
AUD
Category: Religion
In Beyond Belief, renowned religion scholar Elaine Pagels continues her groundbreaking examination of the earliest Christian texts, arguing for an ongoing assessment of faith and a questioning of religious orthodoxy. Spurred on by personal tragedy and new scholarship from an international group of res earchers, Pagels returns to her investigation of the ...Show more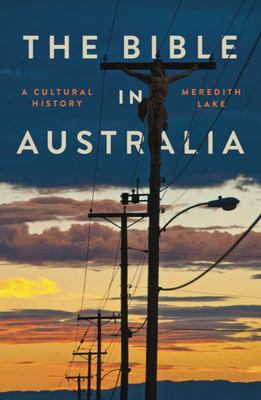 $39.99
AUD
Category: Religion
WINNER AUSTRALIAN HISTORY 2019 PM'S PRIZE The revelatory story of the Bible in Australia, from the convict era to the Mabo land rights campaign, Nick Cave, the Bra Boys, and beyond. Thought to be everything from the word of God to a resented imposition, the Bible has been debated, painted, rejected, tr anslated, read, gossiped about, preached, and tattooed. At a time when public discussion of religion is deeply polarised, Meredith Lake reveals the Bible's dynamic influence in Australia and offers an innovative new perspective on Christianity and its changing role in our society. In the hands of writers, artists, wowsers, Bible-bashers, immigrants, suffragists, evangelists, unionists, Indigenous activists, and many more. A must-read for sceptics, the curious, the lapsed, the devout, the believer, and non-believer. ...Show more