$29.95
AUD
Category: Music
From cult heroes the Saints and the Go-Betweens to national icons Powderfinger and international stars Savage Garden, Brisbane has produced more than its share of great bands. But behind the music lay a ghost city of malice and corruption. Pressed under the thumb of the Bjelke-Petersen government and it s toughest enforcers - the police - Brisbane's musicians, radio announcers and political activists braved ignorance, harassment and often violence to be heard. Pig City's reputation has grown in the decade since its first publication. In 2007, Queensland Music Festival staged the book as an all-day music event, headlined by the first performance in nearly 30 years by the original line-up of the Saints. This updated 10th anniversary edition features a scathing new introduction by the author, assessing the changing shape of Brisbane, its music, and troubling developments since the return of the state of Queensland to conservative governance. ...Show more
$35.00
AUD
Category: Music
Renowned music journalist Stuart Coupe examines the life of an Australian music icon - honest, revealing and a must-read for Paul Kelly fans and music lovers alike. He's been called Australia's Bob Dylan and likened to Springsteen and Neil Young, but Paul Kelly stands alone as a chronicler of his and ou r times. He is Australia's best-loved singer, songwriter, author and poetic observer and though he has written his own stories, no one has captured the broader life and times of Paul Kelly - until now. Renowned music journalist, author and for many years Kelly's manager, Stuart Coupe takes us from Kelly's family life as the sixth of nine children in Adelaide to his life today. With Paul's blessing and access to friends, family, band mates and musical collaborators, Coupe shows Paul's evolution from a young man who only really picked up a guitar in his late teens, to an Australian music icon. Through hundreds of interviews, Coupe details the way Paul juggled the demands, temptations and excesses of rock'n'roll with real life. Revealing Paul Kelly's personal relationships, his friendships, his generosity and support of other artists, such as Archie Roach, Kasey Chambers, Kev Carmody, Vika and Linda Bull and Courtney Barnett, the force of Kelly's powerful storytelling, his musical creativity, his activism and his work ethic also shines through. ...Show more
$32.99
AUD
Category: Music
"I see my story as a suite of songs that have a magical connection. I never understood that connection until I sat down to write. It was then that the magic started to flow." Let Love Rule is a work of deep reflection. Lenny Kravitz looks back at his life with candor, self-scrutiny, and humor.   "My li fe is all about opposites," he writes. "Black and white. Jewish and Christian. The Jackson 5 and Led Zeppelin. I accepted my Gemini soul. I owned it. I adored it. Yins and yangs mingled in various parts of my heart and mind, giving me balance and fueling my curiosity and comfort."   Let Love Rule covers a vast canvas stretching from Manhattan's Upper East Side, Brooklyn's Bedford-Stuyvesant, Los Angeles's Baldwin Hills, Beverly Hills, and finally to France, England and Germany.   It's the story of a wildly creative kid who, despite tough struggles at school and extreme tension at home, finds salvation in music.   We see him grow as a musician and ultimately a master songwriter, producer, and performer. We also see Lenny's spiritual growth--and the powerful way in which spirit informs his music.   The cast of characters surrounding Lenny is extraordinary: his father, Sy, a high-powered news executive; his mother, Roxie Roker, a television star; and Lisa Bonet, the young actress who becomes his muse.   The central character, of course, is Lenny, who, despite his great aspirational energy, turns down record deal after record deal until he finds his true voice.   The creation of that voice, the same voice that is able to declare "Let Love Rule" to an international audience, is the very heart of this story.   "Whether recording, performing, or writing a book," says Lenny, "my art is about listening to the inspiration inside and then sharing it with people. Art must bring the world closer together."    ...Show more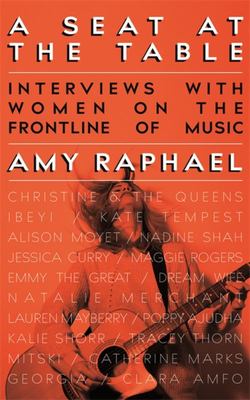 $32.99
AUD
Category: Music
In Never Mind the Bollocks: Women Rewrite Rock (Virago, 1995; published as Grrrls: Viva Rock Divas in the US by St Martin's Griffin, 1996), writer and critic Amy Raphael interviewed twelve female musicians, from Courtney Love to Kim Gordon, from Bjork to Kristin Hersh. As Debbie Harry wrote in the forew ord, each artist's life was 'so different and similar and intriguing.' More than two decades on, Raphael asks a group of contemporary female musicians to tell their stories, from Kate Tempest to Maggie Rogers, from Christine and the Queens to Ibeyi. ...Show more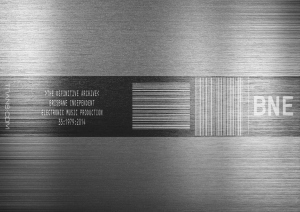 $75.00
AUD
Category: Music
The BNE Project celebrates 35 years of independent electronic music production in Brisbane from 1979 to 2014, through the release of a hardcover book and unique music archive featuring 140 bands & artists and over 260 tracks.
$16.99
AUD
Category: Music
Billie Eilish - The Essential Fan Guidetells the story of one of the most unique and exciting pop stars on the planet. Follow the rise and rise of Billie - and her producer brother Finneas O'Connell - from bedroom singer to festival headliner with the No. 1 album in the world, When We All Fall Asleep, W here Do We Go?and the huge singles 'Bad Guy', 'Everything I Wanted' and the James Bond movie song 'No Time to Die'. Filled with quotes from Billie and her closest collaborators, discussing fame, fashion, fans and more, Billie Eilish - The Essential Fan Guidetakes you onstage, in the studio and behind the scenes with the most hyped artist of her generation. ...Show more
$29.99
AUD
Category: Music
Pop star, mentor and icon, George Young was one of the most important figures in Australian pop music history. Jeff Apter reveals the little-known facts that helped create a music empire. George Young wasn't so much on the charts for the best part of three decades: he and his musical partner Harry Vand a were the charts. George's journey began with the trailblazing Easybeats and continued, alongside Harry, as producer/songwriter for hire with John Paul Young, The Angels, Rose Tattoo, Cheetah, Ted Mulry, Stevie Wright and, most crucially, AC/DC. George and Harry also struck gold with Flash and the Pan, almost by accident. George Young helped create such classics as 'Friday on My Mind', 'Sorry', 'Love is in the Air', 'Evie', 'Yesterday's Hero', 'Down Among the Dead Men', 'Hey, St. Peter', 'Bad Boy for Love', 'Jailbreak' and 'It's a Long Way to the Top'. In 2001, APRA voted 'Friday on My Mind' the best and most significant Australian song of the past 75 years. In this long-overdue book, the first to focus exclusively on the life and work of George Young, writer Jeff Apter explores George's long and fruitful association with Harry; his rare ability to maintain a stable married life with his wife Sandra; and his handshake deal with Ted Albert that helped create a music empire. The book also reveals such little-known events as the accident that almost killed off 'Hey, St. Peter' before its release, and the tragedy that bonded George and Harry for life. ...Show more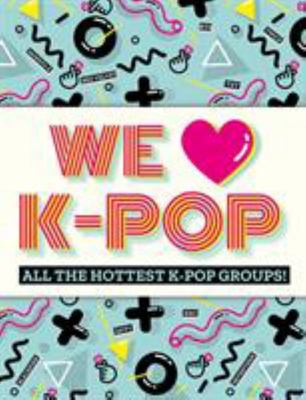 $16.99
AUD
Category: Music
We Love K-Popis a true celebration of Korean Wave music. Packed with vibrant photos, readers will journey through the songs, styles and stories behind all their favourite K-Pop groups and solo artists. Discover more about the process of transforming from trainee to idol, rate the best music videos, and compare key stats. Whether you're a Blink, a Carat, or part of the Army, there's something for every K-Pop fan! ...Show more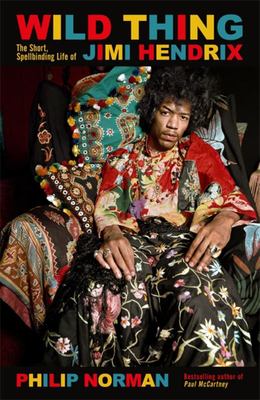 $32.99
AUD
Category: Music
Celebrated as the most innovative guitarist ever to play, Jimi Hendrix (1942-1970) is renowned for symphonic solos and virtuosic picking (sometimes, with his teeth). But, as Philip Norman describes, before Hendrix was setting guitars aflame onstage, he was a shy kid in Seattle,  lucking at a broken ukul ele and looking out for his father, who chided him for playing left- handed. Interweaving new interviews with friends, lovers, bandmates, and his family, Wild Thing vividly reconstructs Hendrix's remarkable life-- from playing in segregated clubs on the Chitlin' Circuit to earning stardom in Swinging London in 1966. For more than four mind- boggling years Hendrix found unparalleled success, making historic appearances at Monterey and Woodstock while becoming the highest paid musician of his day, but it all abruptly ended with his tragic death in the sordid basement of a London hotel. Filled with insights into the greatest moments in rock history, Wild Thing reveals the endlessly complex figure behind the unforgettable riffs. ...Show more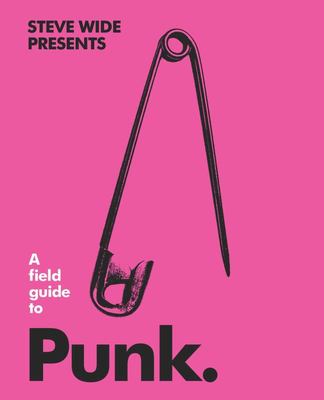 $29.99
AUD
Category: Music | Series: The\Field Guide Ser.
This book is your gateway to the safety-pinned, leather-clad, mohawk-toting, anti-establishment, and generally badass Punk movement.   What makes punk... punk? We might all know the Sex Pistols from the opening bar of their songs. But how do we place the punk movement in the context of the wider zeitg eist of the time? And how do the various international offshoots of punk - American, British, Australian - intersect and overlap? Well, that's precisely what DJ and author Steve Wide explains in this book.   In these pages, Steve explains the social climate of Thatcherism, along with a detailed timeline of foundational bands (as well as connected artists, like Damien Hurst, and other subversive genres like Britpop). There are breakdowns of the most iconic punk artists, as well as fashion designers, record labels, DJs, producers, engineers and magazines - all of which applied their own layer to the punk patchwork. There are deep dives into controversies, rivalries, and band breakups. And lastly, there's a dissection of how evolutions of punk carry on today, in recorded music and in wider pop culture. ...Show more
$22.99
AUD
Category: Music
Flea, the iconic bassist and co-founder, alongside Anthony Kiedis, of the immortal Red Hot Chili Peppers finally tells his fascinating origin story, complete with all the dizzying highs and the gutter lows you'd expect from an LA street rat turned world-famous rock star. Michael Peter Balzary was born i n Melbourne, Australia, on October 16, 1962. His more famous stage name, Flea, and his wild ride as the renowned bass player for the Red Hot Chili Peppers was in a far and distant future. Little Michael from Oz moved with his very conservative, very normal family to Westchester, New York, where life as he knew it was soon turned upside down. His parents split up and he and his sister moved into the home of his mother's free-wheeling, jazz musician boyfriend - trading in rules, stability, and barbecues for bohemian values, wildness, and Sunday afternoon jazz parties where booze, weed, and music flowed in equal measure. There began Michael's life-long journey to channel all the frustration, loneliness, love, and joy he felt into incredible rhythm. When Michael's family moved to Los Angeles in 1972, his home situation was rockier than ever. He sought out a sense of belonging elsewhere, spending most of his days partying, playing basketball, and committing petty crimes. At Fairfax High School, he met another social outcast, Anthony Kiedis, who quickly became his soul brother, the yin to his yang, his partner in mischief. Michael joined some bands, fell in love with performing, and honed his skills. But it wasn't until the night when Anthony, excited after catching a Grandmaster Flash concert, suggested they start their own band that he is handed the magic key to the cosmic kingdom. Acid for the Children is as raw, entertaining and wildly unpredictable as its author. It's both a tenderly evocative coming of age story and a raucous love letter to the power of music and creativity ...Show more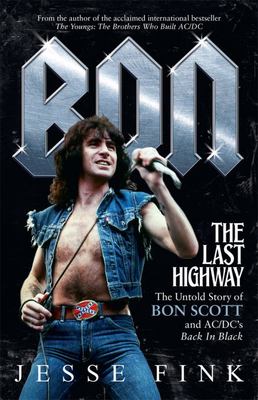 $34.99
AUD
Category: Music
In the early hours of 19 February 1980, Bon Scott, lead singer of the rock band AC/DC, left The Music Machine in Camden, London, with a man called Alistair Kinnear, whereupon he lost consciousness and was left to sleep in Alistair's Renault 5, parked outside Alistair's East Dulwich apartment. That even ing, Bon's lifeless body was found, still in the car. He was pronounced dead on arrival at King's College Hospital. Less than two months later, far away in the Caribbean, recording began on Back In Black, AC/DC's tribute to their fallen bandmate. Worldwide, it would go on to become the biggest selling rock album of all time. The legend of the man known around the world simply as 'Bon' only grows with each passing year - in death the AC/DC icon has become a god to millions of people - but how much of his story is myth or pure fabrication and how much of the real man do we know? There have been books that claim to tell his story. They haven't even come close. Jesse Fink, author of the critically acclaimed international bestseller The Youngs- The Brothers Who Built AC/DC, leaves no stone unturned for Bon- The Last Highway, a book years in the making that finally solves the riddle of the death of Bon Scott. The 1977-80 period forged the legend of AC/DC. There wasn't a harder working band in the music business. But, as Fink startlingly reveals, the relentless AC/DC machine was also threatening to come apart. Fink has answers to the nagging questions rock 'n' roll fans have been asking since 1980 and reveals secrets that will change music history. Bon- The Last Highway is the original, forensic, unflinching and masterful biography Bon Scott has so richly deserved and music fans around the world have been waiting for. ...Show more