$35.00
AUD
Category: Music
Get the full story behind the Red Special, Brian May's hand-built guitar--a unique instrument that helped make May's musical dreams come true. In 1963, Brian May and his father Harold started to build the Red Special--an electric guitar meant to outperform anything commercially made. Here, Brian talks about of his one-of-a-kind instrument, from its creation on. He played it on every single Queen album and during the band's amazing shows: the roof of Buckingham Palace, Live Aid, the closing ceremony of the London 2012 Olympics . . . and beyond. Along with original diagrams, sketches, and notes, May has included a great selection of photographs of himself with the guitar--which was fully dismantled so it could be shot-- as well as close-ups and X-rays. ...Show more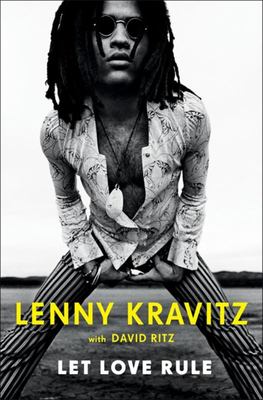 $32.99
AUD
Category: Music
"I see my story as a suite of songs that have a magical connection. I never understood that connection until I sat down to write. It was then that the magic started to flow." Let Love Rule is a work of deep reflection. Lenny Kravitz looks back at his life with candor, self-scrutiny, and humor.   "My lif e is all about opposites," he writes. "Black and white. Jewish and Christian. The Jackson 5 and Led Zeppelin. I accepted my Gemini soul. I owned it. I adored it. Yins and yangs mingled in various parts of my heart and mind, giving me balance and fueling my curiosity and comfort."   Let Love Rule covers a vast canvas stretching from Manhattan's Upper East Side, Brooklyn's Bedford-Stuyvesant, Los Angeles's Baldwin Hills, Beverly Hills, and finally to France, England and Germany.   It's the story of a wildly creative kid who, despite tough struggles at school and extreme tension at home, finds salvation in music.   We see him grow as a musician and ultimately a master songwriter, producer, and performer. We also see Lenny's spiritual growth--and the powerful way in which spirit informs his music.   The cast of characters surrounding Lenny is extraordinary: his father, Sy, a high-powered news executive; his mother, Roxie Roker, a television star; and Lisa Bonet, the young actress who becomes his muse.   The central character, of course, is Lenny, who, despite his great aspirational energy, turns down record deal after record deal until he finds his true voice.   The creation of that voice, the same voice that is able to declare "Let Love Rule" to an international audience, is the very heart of this story.   "Whether recording, performing, or writing a book," says Lenny, "my art is about listening to the inspiration inside and then sharing it with people. Art must bring the world closer together."    ...Show more
$29.95
AUD
Category: Music
From cult heroes the Saints and the Go-Betweens to national icons Powderfinger and international stars Savage Garden, Brisbane has produced more than its share of great bands. But behind the music lay a ghost city of malice and corruption. Pressed under the thumb of the Bjelke-Petersen government and it s toughest enforcers - the police - Brisbane's musicians, radio announcers and political activists braved ignorance, harassment and often violence to be heard. Pig City's reputation has grown in the decade since its first publication. In 2007, Queensland Music Festival staged the book as an all-day music event, headlined by the first performance in nearly 30 years by the original line-up of the Saints. This updated 10th anniversary edition features a scathing new introduction by the author, assessing the changing shape of Brisbane, its music, and troubling developments since the return of the state of Queensland to conservative governance. ...Show more
$39.99
AUD
Category: Music
Eagles: Take It To The Limit is the fascinating inside story of one of the greatest rock bands of all time, written by one of music journalism's most influential voices. Ben Fong-Torres was at Rolling Stone magazine when the Eagles were a cover story in 1979. He followed the band's career, interviewed t hem himself, and even played in the now-famous Eagles vs Rolling Stone magazine softball match. Filled with anecdotes and insights spanning almost 50 years, Take It To The Limit follows the Eagles as the band changed line-up, toured the world, made the best-selling album in American history, split up, and finally reunited. Fully updated in anticipation of their 50th anniversary, this is an exceptional tribute to one of the great American bands.   ...Show more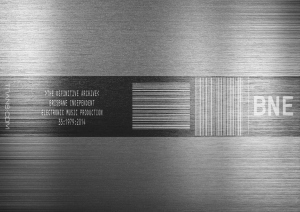 $75.00
AUD
Category: Music
The BNE Project celebrates 35 years of independent electronic music production in Brisbane from 1979 to 2014, through the release of a hardcover book and unique music archive featuring 140 bands & artists and over 260 tracks.
$39.99
AUD
Category: Music
David Bowie: Changes \b0 is a celebration of the international figure all starry-eyed hopefuls aspired to be when setting out on a path to fame and fortune in the music industry - whether they know it or not. Through more than 150 stellar photos, it tells the story of an artist the likes of which we'd n ever seen, and may never see again. Bowie had a glittering career fuelled by the spirit of reinvention - he left over 20 albums in his wake - and was as colourful in his style and image as he was in his music. If a picture says a thousand words, this book ranks as the definitive manual on how to leave a lasting legacy in the art scene. }} ...Show more
$26.99
AUD
Category: Music
What are the greatest rock songs of all time? Who are the most famous musical legends? How can you become a rock star? From the rip-roaring rock and roll rhythms of the 1950s to the psychedelic anthems of the 21st century, discover the music that has moved our feet, touched our souls and mended broken h earts. Explore musical icons, their incredible stories, their chart-topping hits and the artistic movements influenced by the creative explosion of rock. Whether you're bonkers for Bowie, obsessed with Otis, mad about Mumford & Sons, passionate about Patti or crazy about Kurt, this is the perfect book for big fans, little punks and anyone who wants to learn what it really takes to be a rock star. ...Show more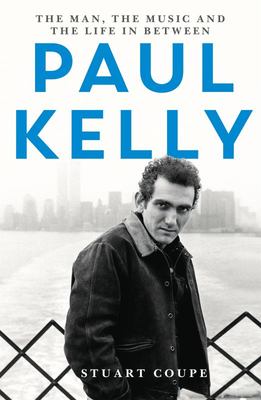 $35.00
AUD
Category: Music
Renowned music journalist Stuart Coupe examines the life of an Australian music icon - honest, revealing and a must-read for Paul Kelly fans and music lovers alike. He's been called Australia's Bob Dylan and likened to Springsteen and Neil Young, but Paul Kelly stands alone as a chronicler of his and ou r times. He is Australia's best-loved singer, songwriter, author and poetic observer and though he has written his own stories, no one has captured the broader life and times of Paul Kelly - until now. Renowned music journalist, author and for many years Kelly's manager, Stuart Coupe takes us from Kelly's family life as the sixth of nine children in Adelaide to his life today. With Paul's blessing and access to friends, family, band mates and musical collaborators, Coupe shows Paul's evolution from a young man who only really picked up a guitar in his late teens, to an Australian music icon. Through hundreds of interviews, Coupe details the way Paul juggled the demands, temptations and excesses of rock'n'roll with real life. Revealing Paul Kelly's personal relationships, his friendships, his generosity and support of other artists, such as Archie Roach, Kasey Chambers, Kev Carmody, Vika and Linda Bull and Courtney Barnett, the force of Kelly's powerful storytelling, his musical creativity, his activism and his work ethic also shines through. ...Show more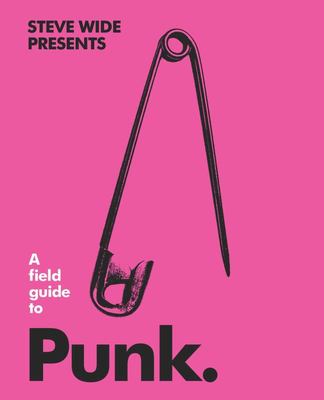 $29.99
AUD
Category: Music | Series: The\Field Guide Ser.
This book is your gateway to the safety-pinned, leather-clad, mohawk-toting, anti-establishment, and generally badass Punk movement.   What makes punk... punk? We might all know the Sex Pistols from the opening bar of their songs. But how do we place the punk movement in the context of the wider zeitg eist of the time? And how do the various international offshoots of punk - American, British, Australian - intersect and overlap? Well, that's precisely what DJ and author Steve Wide explains in this book.   In these pages, Steve explains the social climate of Thatcherism, along with a detailed timeline of foundational bands (as well as connected artists, like Damien Hurst, and other subversive genres like Britpop). There are breakdowns of the most iconic punk artists, as well as fashion designers, record labels, DJs, producers, engineers and magazines - all of which applied their own layer to the punk patchwork. There are deep dives into controversies, rivalries, and band breakups. And lastly, there's a dissection of how evolutions of punk carry on today, in recorded music and in wider pop culture. ...Show more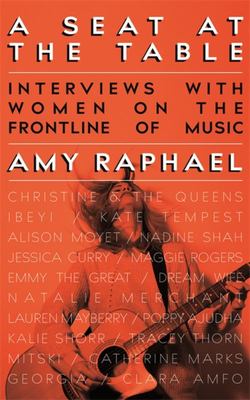 $32.99
AUD
Category: Music
In Never Mind the Bollocks: Women Rewrite Rock (Virago, 1995; published as Grrrls: Viva Rock Divas in the US by St Martin's Griffin, 1996), writer and critic Amy Raphael interviewed twelve female musicians, from Courtney Love to Kim Gordon, from Bjork to Kristin Hersh. As Debbie Harry wrote in the forew ord, each artist's life was 'so different and similar and intriguing.' More than two decades on, Raphael asks a group of contemporary female musicians to tell their stories, from Kate Tempest to Maggie Rogers, from Christine and the Queens to Ibeyi. ...Show more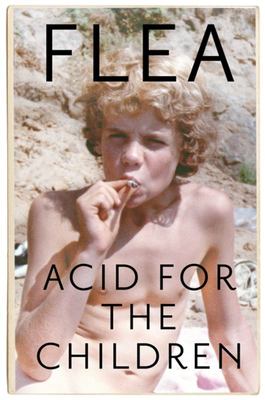 $32.99
AUD
Category: Music | Reading Level: very good
Michael Peter Balzary was born in Melbourne, Australia, on October 16, 1962. His more famous stage name, Flea, and his wild ride as the renowned bass player for the Red Hot Chili Peppers was in a far and distant future. Little Michael from Oz moved with his very conservative, very normal family to Westc hester, New York, where life as he knew it was soon turned upside down. His parents split up and he and his sister moved into the home of his mother's free-wheeling, jazz musician boyfriend - trading in rules, stability, and barbecues for bohemian values, wildness, and Sunday afternoon jazz parties where booze, weed, and music flowed in equal measure. There began Michael's life-long journey to channel all the frustration, loneliness, love, and joy he felt into incredible rhythm. When Michael's family moved to Los Angeles in 1972, his home situation was rockier than ever. He sought out a sense of belonging elsewhere, spending most of his days partying, playing basketball, and committing petty crimes. At Fairfax High School, he met another social outcast, Anthony Kiedis, who quickly became his soul brother, the yin to his yang, his partner in mischief. Michael joined some bands, fell in love with performing, and honed his skills. But it wasn't until the night when Anthony, excited after catching a Grandmaster Flash concert, suggested they start their own band that he is handed the magic key to the cosmic kingdom. Acid for the Children is as raw, entertaining and wildly unpredictable as its author. It's both a tenderly evocative coming of age story and a raucous love letter to the power of music and creativity. ...Show more
$22.99
AUD
Category: Music
Flea, the iconic bassist and co-founder, alongside Anthony Kiedis, of the immortal Red Hot Chili Peppers finally tells his fascinating origin story, complete with all the dizzying highs and the gutter lows you'd expect from an LA street rat turned world-famous rock star. Michael Peter Balzary was born i n Melbourne, Australia, on October 16, 1962. His more famous stage name, Flea, and his wild ride as the renowned bass player for the Red Hot Chili Peppers was in a far and distant future. Little Michael from Oz moved with his very conservative, very normal family to Westchester, New York, where life as he knew it was soon turned upside down. His parents split up and he and his sister moved into the home of his mother's free-wheeling, jazz musician boyfriend - trading in rules, stability, and barbecues for bohemian values, wildness, and Sunday afternoon jazz parties where booze, weed, and music flowed in equal measure. There began Michael's life-long journey to channel all the frustration, loneliness, love, and joy he felt into incredible rhythm. When Michael's family moved to Los Angeles in 1972, his home situation was rockier than ever. He sought out a sense of belonging elsewhere, spending most of his days partying, playing basketball, and committing petty crimes. At Fairfax High School, he met another social outcast, Anthony Kiedis, who quickly became his soul brother, the yin to his yang, his partner in mischief. Michael joined some bands, fell in love with performing, and honed his skills. But it wasn't until the night when Anthony, excited after catching a Grandmaster Flash concert, suggested they start their own band that he is handed the magic key to the cosmic kingdom. Acid for the Children is as raw, entertaining and wildly unpredictable as its author. It's both a tenderly evocative coming of age story and a raucous love letter to the power of music and creativity ...Show more