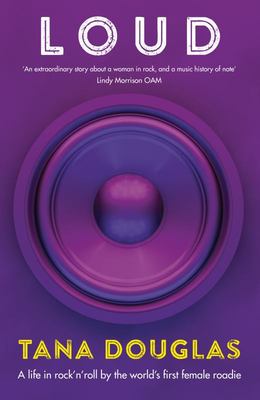 $34.99
AUD
Category: Music | Reading Level: very good
 What goes on tour stays on tour - unless you're the the first woman roadie in the world At just fifteen, Tana Douglas ran away to the circus that was rock 'n' roll in the 1970s, taking a job with a young and upcoming band called AC/DC. While still a teenager she headed to the UK and later the US to wor k for a who's who of bands and artists. Life on the road was exhilarating, hard work, occasionally surreal but never dull, particularly when you're the only woman in the road crew and the #metoo movement is still 40 years away.   ...Show more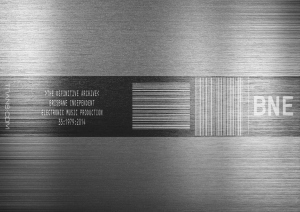 $75.00
AUD
Category: Music
The BNE Project celebrates 35 years of independent electronic music production in Brisbane from 1979 to 2014, through the release of a hardcover book and unique music archive featuring 140 bands & artists and over 260 tracks.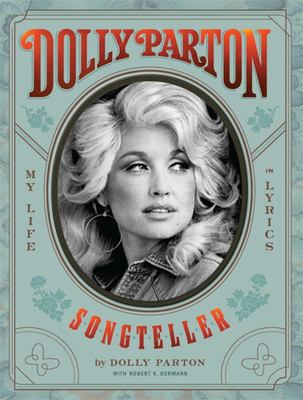 $65.00
AUD
Category: Music
Dolly Parton, Songteller: My Life in Lyrics is a landmark celebration of the remarkable life and career of a country music and pop culture legend. As told by Dolly Parton in her own inimitable words, explore the songs that have defined her journey. Illustrated throughout with previously unpublished imag es from Dolly Parton's personal and business archives. Mining over 60 years of songwriting, Dolly Parton highlights 150 of her songs and brings readers behind the lyrics. Packed with never-before-seen photographs and classic memorabilia - Explores personal stories, candid insights, and myriad memories behind the songs Dolly Parton, Songteller: My Life in Lyrics reveals the stories and memories that have made Dolly a beloved icon across generations, genders, and social and international boundaries.   ...Show more
$49.99
AUD
Category: Music | Series: Leonard Cohen, Untold Stories Ser.
The extraordinary life of one of the world's greatest music and literary icons, in the words of those who knew him best. Poet, novelist, singer-songwriter, artist, prophet, icon--there has never been a figure like Leonard Cohen. He was a true giant in contemporary western culture, entertaining and insp iring people everywhere with his work. From his groundbreaking and bestselling novels, The Favourite Game and Beautiful Losers, to timeless songs such as "Suzanne," "Dance Me to the End of Love," and "Hallelujah," Cohen is a cherished artist. His death in 2016 was felt around the world by the many fans and followers who would miss his warmth, humour, intellect, and piercing insights. Leonard Cohen, Untold Stories chronicles the full breadth of his extraordinary life. The first of three volumes--The Early Years--follows him from his boyhood in Montreal to university, and his burgeoning literary career to the world of music, culminating with his first international tour in 1970. Through the voices of those who knew him best--family and friends, colleagues and contemporaries, rivals, business partners, and his many lovers--the book probes deeply into both Cohen's public and private life. It also paints a portrait of an era, the social, cultural, and political revolutions that shook the 1960s. In this revealing and entertaining first volume, bestselling author and biographer Michael Posner draws on hundreds of interviews to reach beyond the Cohen of myth and reveal the unique, complex, and compelling figure of the real man. ...Show more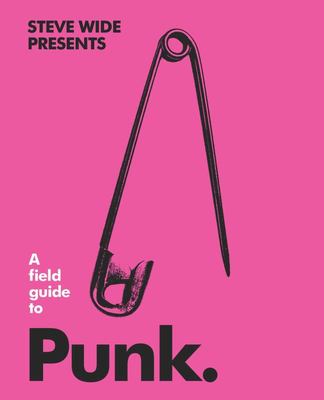 $29.99
AUD
Category: Music | Series: The\Field Guide Ser.
This book is your gateway to the safety-pinned, leather-clad, mohawk-toting, anti-establishment, and generally badass Punk movement.   What makes punk... punk? We might all know the Sex Pistols from the opening bar of their songs. But how do we place the punk movement in the context of the wider zeitg eist of the time? And how do the various international offshoots of punk - American, British, Australian - intersect and overlap? Well, that's precisely what DJ and author Steve Wide explains in this book.   In these pages, Steve explains the social climate of Thatcherism, along with a detailed timeline of foundational bands (as well as connected artists, like Damien Hurst, and other subversive genres like Britpop). There are breakdowns of the most iconic punk artists, as well as fashion designers, record labels, DJs, producers, engineers and magazines - all of which applied their own layer to the punk patchwork. There are deep dives into controversies, rivalries, and band breakups. And lastly, there's a dissection of how evolutions of punk carry on today, in recorded music and in wider pop culture. ...Show more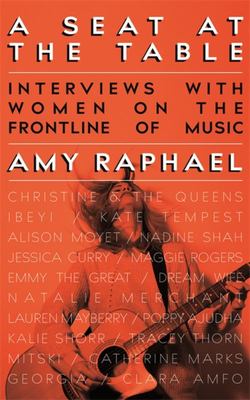 $32.99
AUD
Category: Music
In Never Mind the Bollocks: Women Rewrite Rock (Virago, 1995; published as Grrrls: Viva Rock Divas in the US by St Martin's Griffin, 1996), writer and critic Amy Raphael interviewed twelve female musicians, from Courtney Love to Kim Gordon, from Bjork to Kristin Hersh. As Debbie Harry wrote in the forew ord, each artist's life was 'so different and similar and intriguing.' More than two decades on, Raphael asks a group of contemporary female musicians to tell their stories, from Kate Tempest to Maggie Rogers, from Christine and the Queens to Ibeyi. ...Show more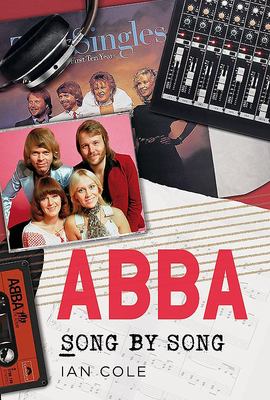 $39.99
AUD
Category: Music | Series: Song by Song Ser.
ABBA was the biggest selling pop group of the Seventies. Between their first single in 1972, when the group was not yet called ABBA, and their final singles in 1982, ABBA recorded and released 98 unique songs. In addition they recorded versions of some of their biggest hits in Swedish, German, French, a nd Spanish; performed a number of songs in concert that were never released on record; and recorded a number of songs that didn't see the light of day at the time, but have been released from the archive the decades since the group "took a break" at the end of 1982.Everyone remembers ABBA's biggest hits - songs like 'Waterloo', 'Mamma Mia', 'Fernando', 'Dancing Queen', 'Take A Chance On Me', 'Chiquitita', and 'The Winner Takes It All' - but there are many gems to be found on the eight studio albums and 21 singles released during the group's lifetime. ABBA: Song by Song is a look at every single song by the Swedish supergroup, written by a life-long ABBA fan. Find out what inspired the songs, what went in to recording them, and their impact around the world in the 1970s and 80s and beyond. ...Show more
$22.99
AUD
Category: Music
Flea, the iconic bassist and co-founder, alongside Anthony Kiedis, of the immortal Red Hot Chili Peppers finally tells his fascinating origin story, complete with all the dizzying highs and the gutter lows you'd expect from an LA street rat turned world-famous rock star. Michael Peter Balzary was born i n Melbourne, Australia, on October 16, 1962. His more famous stage name, Flea, and his wild ride as the renowned bass player for the Red Hot Chili Peppers was in a far and distant future. Little Michael from Oz moved with his very conservative, very normal family to Westchester, New York, where life as he knew it was soon turned upside down. His parents split up and he and his sister moved into the home of his mother's free-wheeling, jazz musician boyfriend - trading in rules, stability, and barbecues for bohemian values, wildness, and Sunday afternoon jazz parties where booze, weed, and music flowed in equal measure. There began Michael's life-long journey to channel all the frustration, loneliness, love, and joy he felt into incredible rhythm. When Michael's family moved to Los Angeles in 1972, his home situation was rockier than ever. He sought out a sense of belonging elsewhere, spending most of his days partying, playing basketball, and committing petty crimes. At Fairfax High School, he met another social outcast, Anthony Kiedis, who quickly became his soul brother, the yin to his yang, his partner in mischief. Michael joined some bands, fell in love with performing, and honed his skills. But it wasn't until the night when Anthony, excited after catching a Grandmaster Flash concert, suggested they start their own band that he is handed the magic key to the cosmic kingdom. Acid for the Children is as raw, entertaining and wildly unpredictable as its author. It's both a tenderly evocative coming of age story and a raucous love letter to the power of music and creativity ...Show more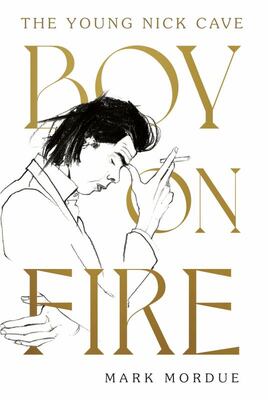 $39.99
AUD
Category: Music
 The first volume of the long-awaited, near-mythical biography of Nick Cave, by award-winning writer, Mark Mordue. A deeply beautiful, profound, profane and poetic biography of the early formative years of the dark prince of Australian rock 'n' roll, Boy on Fire is Nick Cave's creation story. This is th e story of the artist first as a boy, then as a young man. A deeply insightful work which charts his family, friends, influences, milieu and, most of all, his music, it reveals how Nick Cave shaped himself into the extraordinary artist he would become. As well as a powerfully compelling biography of a singular, uncompromising artist, Boy on Fire is also a fascinating social and cultural biography, a vivid and evocative rendering of a time and place, from the fast-running dark river and ghost gums of Wangaratta, to the nascent punk scene which hit staid 1970s Melbourne like an atom bomb, right through to the torn wallpaper, sticky carpet and the manic, wild energy of nights at the Crystal Ballroom.  Boy on Fire is a stunning biographical achievement. ...Show more
$35.00
AUD
Category: Music
Get the full story behind the Red Special, Brian May's hand-built guitar--a unique instrument that helped make May's musical dreams come true. In 1963, Brian May and his father Harold started to build the Red Special--an electric guitar meant to outperform anything commercially made. Here, Brian talks about of his one-of-a-kind instrument, from its creation on. He played it on every single Queen album and during the band's amazing shows: the roof of Buckingham Palace, Live Aid, the closing ceremony of the London 2012 Olympics . . . and beyond. Along with original diagrams, sketches, and notes, May has included a great selection of photographs of himself with the guitar--which was fully dismantled so it could be shot-- as well as close-ups and X-rays. ...Show more
$39.99
AUD
Category: Music
David Bowie: Changes \b0 is a celebration of the international figure all starry-eyed hopefuls aspired to be when setting out on a path to fame and fortune in the music industry - whether they know it or not. Through more than 150 stellar photos, it tells the story of an artist the likes of which we'd n ever seen, and may never see again. Bowie had a glittering career fuelled by the spirit of reinvention - he left over 20 albums in his wake - and was as colourful in his style and image as he was in his music. If a picture says a thousand words, this book ranks as the definitive manual on how to leave a lasting legacy in the art scene. }} ...Show more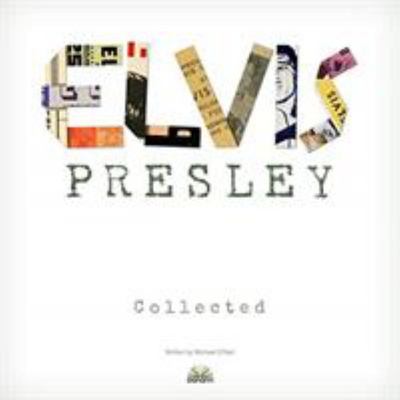 $39.99
AUD
Category: Music | Series: Collected Ser.
Follow the incredible story of the man they call the "King of Rock and Roll". Elvis Presley's life and career is shown from his care-free beginnings at Sun records in the 1950s to global superstardom. In addition the book features rare interviews with the legendary Elvis guitarist Scotty Moore, Drummer DJ Fontana and Elvis's loyal backing singers the Jordanaires. To bring you even closer to the King the book features a wide variety of superb on the page rare memorabilia and documents from the archives covering Elvis' career including tour posters personal letters publicity material and fascinating items and tickets from his greatest gigs together with his best album covers. ...Show more