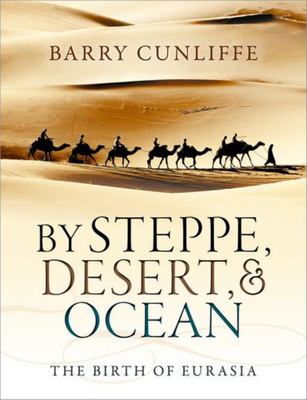 $46.95
AUD
Category: World History
By Steppe, Desert, and Ocean is nothing less than the story of how humans first started building the globalized world we know today. Set on a huge continental stage, from Europe to China, it is a tale covering over 10,000 years, from the origins of farming around 9000 BC to the expansion of the Mongols in the thirteenth century AD. An unashamedly 'big history', it charts the development of European, Near Eastern, and Chinese civilizations and the growing links between them by way of the Indian Ocean, the silk Roads, and the great steppe corridor (which crucially allowed horse riders to travel from Mongolia to the Great Hungarian Plain within a year). Along the way, it is also the story of the rise and fall of empires, the development of maritime trade, and the shattering impact of predatory nomads on their urbanneighbours. Above all, as this immense historical panorama unfolds, we begin to see in clearer focus those basic underlying factors - the acquisitive nature of humanity, the differing environments in which people live, and the dislocating effect of even slight climatic variation - which have driven change throughout the ages, and which help us better understand our world today. ...Show more
$22.99
AUD
Category: World History
With a death toll of between 50 and 100 million people and a global reach, the Spanish flu of 1918-1920 was the greatest human disaster, not only of the twentieth century, but possibly in all of recorded history. And yet, in our popular conception it exists largely as a footnote to World War I. In Pale Rider, Laura Spinney recounts the story of an overlooked pandemic, tracing it from Alaska to Brazil, from Persia to Spain, and from South Africa to Odessa. She shows how the pandemic was shaped by the interaction of a virus and the humans it encountered; and how this devastating natural experiment put both the ingenuity and the vulnerability of humans to the test. Laura Spinney demonstrates that the Spanish flu was as significant - if not more so - as two world wars in shaping the modern world; in disrupting, and often permanently altering, global politics, race relations, family structures, and thinking across medicine, religion and the arts. ...Show more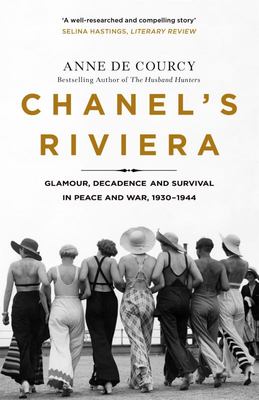 $24.99
AUD
Category: World History
Far from worrying about the onset of war, in the spring of 1938 the burning question on the French Riviera was whether one should curtsey to the Duchess of Windsor. Few of those who had settled there thought much about what was going on in the rest of Europe. It was a golden, glamorous life, far removed from politics or conflict. Featuring a sparkling cast of artists, writers and historical figures including Winston Churchill, Daisy Fellowes, Salvador Dalí, the Duke and Duchess of Windsor, Eileen Gray and Edith Wharton, with the enigmatic Coco Chanel at its heart, CHANEL'S RIVIERA is a captivating account of a period that saw some of the deepest extremes of luxury and terror in the whole of the twentieth century. From Chanel's first summer at her Roquebrune villa La Pausa (in the later years with her German lover) amid the glamour of the pre-war parties and casinos in Antibes, Nice and Cannes to the horrors of evacuation and the displacement of thousands of families during the Second World War, CHANEL'S RIVIERA explores the fascinating world of the Cote d'Azur elite in the 1930s and 1940s. Enriched with much original research, it is social history that brings the experiences of both rich and poor, protected and persecuted, to vivid life. ...Show more
$39.95
AUD
Category: World History
Over thousands of yearsthe world was wide with wind-powered boats, one of man's mostbeautiful constructions, andsailors had to strugglein theage-old game of Man vsSea. This collection of tales isnot a history of sail, it's avoyage through centuries of curious sailing adventures.
$29.99
AUD
Category: World History
This book brings together 34 disabled artists, thinkers, athletes and activists from past and present. In this stylishly illustrated biography anthology, meet 30 artists, thinkers, athletes and activists with disabilities, from past and present. From Frida Kahlo to Stephen Hawking, find out how these ic onic figures have overcome obstacles, owned their differences and paved the way for others by making their bodies and minds work for them. These short biographies tell the stories of people who have faced unique challenges which have not stopped them from becoming trailblazers, innovators, advocates and makers. Each person is a leading figure in their field, be it sport, science, maths, art, breakdance or the world of pop. Challenge your preconceptions of disability and mental health with the eye-opening stories of these remarkable people: Ludwig van Beethoven, Gustav Kirchoff, Henri Matisse, Eliza Suggs, Helen Keller, Frida Kahlo, John Nash, Stephen Hawking, Temple Grandin, Stevie Wonder, Nabil Shaban, Terry Fox, Peter Dinklage, Wanda Diaz Merced, Emmanuel Ofosu Yeboah, Dr Victor Pineda, Farida Bedwei, Stella Young, Lady Gaga, Arunima Sinha, Naoki Higashida, Isabella Spingmuhl Tejada, Aaron Philip, Catalina Devandas Aguilar, Redouan Ait Chitt, Jonas Jacobsson, Trischa Zorn, Ade Adepitan, and Nick Jonas. ...Show more
$32.99
AUD
Category: World History
Kings of Shanghai tells the story of two Jewish families - the Sassoons and the Kadoories - who immigrated to China in the mid­ nineteenth century and became dynasties of a sort, standing astride Chinese business and politics for more than 175 years. The Kadoories were aristocrats while the Sassoons wer e essentially royalty, overseeing and governing the Jewish community in Baghdad across many generations. Forced to flee in the nineteenth century, the Sassoons spread out over central Asia, with two sons going to Shanghai following the Opium Wars to establish a business empire that would launch them into the upper echelons of the British establishment. The Kadoories followed soon after, their patriarch Elly first working for the Sassoons and then, after being fired, establishing a rival and equally successful trading company of his own. Jonathan Kaufman traces the intersecting stories of the two families over the course of the next century as they gathered strength and influence through the Taiping and Boxer rebellions, weathered the fall of the emperor, blossomed during the Jazz Age and civil war, and resisted Japan's brutal occupation and the ensuing Communist takeover. Kings of Shanghai is at once the intimate story of two families and a sweeping account of how modern Shanghai was born. ...Show more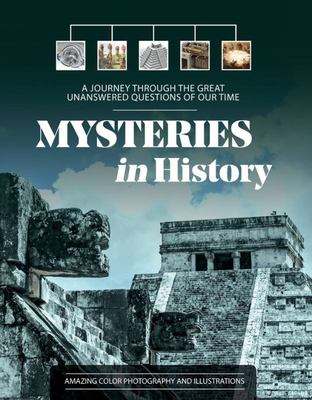 $27.99
AUD
Category: World History
With Mysteries in History, beautiful infographics, stunning photography, and descriptive text help you uncover the secrets in the stories you were told as a child.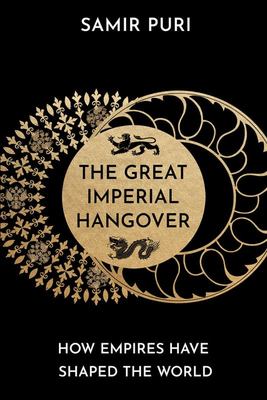 $34.99
AUD
Category: World History
'An excellent read.' -- Robert D. Kaplan. For the first time in millennia we live without formal empires. But that doesn't mean we don't feel their presence rumbling through history. The Great Imperial Hangover examines how the world's imperial legacies are still shaping the thorniest issues we face to day. From Russia's incursions in the Ukraine to Brexit; from Trump's 'America-first' policy to China's forays into Africa; from Modi's India to the hotbed of the Middle East, Puri provides a bold new framework for understanding the world's complex rivalries and politics. Organised by region, and covering vital topics such as security, foreign policy, national politics and commerce, The Great Imperial Hangover combines gripping history and astute analysis to explain why the history of empire affects us all in profound ways. ...Show more
$32.99
AUD
Category: World History | Reading Level: near fine
'An elegant and nuanced journey through literature, through history, through music, murder and incarceration and revolution, through snow and ice and remoteness, to discover the human face of Siberia. I loved this book.' - Paul Theroux. Siberia's story is traditionally one of exiles, penal colonies and unmarked graves. Yet there is another tale to tell. Dotted throughout this remote land are pianos - grand instruments created during the boom years of the nineteenth century, and humble, Soviet-made uprights that found their way into equally modest homes. They tell the story of how, ever since entering Russian culture under the influence of Catherine the Great, piano music has run through the country like blood. How these pianos travelled into this snow-bound wilderness in the first place is testament to noble acts of fortitude by governors, adventurers and exiles. That stately instruments might still exist in such a hostile landscape is remarkable. That they are still capable of making music in far-flung villages is nothing less than a miracle. But this is Siberia, where people can endure the worst of the world -- and where music reveals a deep humanity in the last place on earth you would expect to find it. 'A masterpiece of modern travel literature with words that sing from its pages. A definitive exploration of Russia's wild east.'-  Levison Wood ...Show more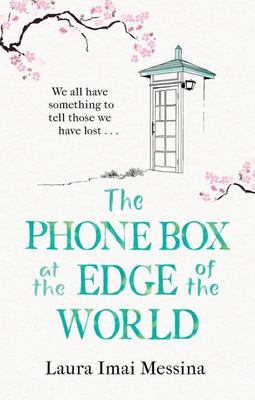 $29.99
AUD
Category: World History
A sweeping, moving novel that is becoming an international sensation - based on an incredible true story. We all have something to tell those we have lost...When Yui loses her mother and daughter in the tsunami, she wonders how she will ever carry on. Yet, in the face of this unthinkable loss, life mus t somehow continue.Then one day she hears about a man who has an old disused telephone box in his garden. There, those who have lost loved ones find the strength to speak to them and begin to come to terms with their grief. As news of the phone box spreads, people will travel there from miles around.Soon Yui will make her own pilgrimage to the phone box, too. But once there she cannot bring herself to speak into the receiver. Then she finds Takeshi, a bereaved husband whose own daughter has stopped talking in the wake of their loss.What happens next will warm your heart, even when it feels as though it is breaking.For when you've lost everything - what can you find... ...Show more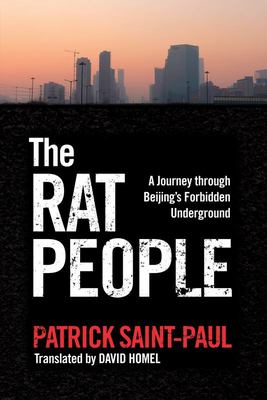 $29.99
AUD
Category: World History
In a relatively short amount of time, China has become the second largest economy in the world and is soon poised to overtake the US. But the country's rapid growth was achieved on the backs and shoulders of its workforce. Now, a million of them and their descendants live underground in Beijing under in human conditions, where there is no light or water and little sanitation. In The Rat People, Saint-Paul brings their individual stories to life, creating a shocking cautionary tale about the lengths to which people will go in search of a better life, and the human cost paid in service to the modern economy. ...Show more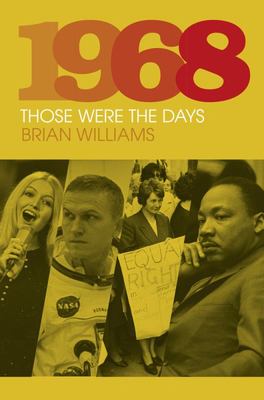 $37.99
AUD
Category: World History
A compendium of milestone stories and watershed events in popular culture, politics, and news at home and abroad from 1968, including the Assassination of Martin Luther King, an introduction of the Ford Escort, Apollo 8 and the first orbit of the moon, the Viet Cong Offensive, Bobby Kennedy getting shot and killed, the first episode of Gardener's World and Dad's Army, Enoch Powell's "Rivers of Blood" speech, the Beatles founding Apple Records, Manchester United winning the European Cup, the first 747 Jumbo Jet, the Mexico massacre at the Olympics, the last steam train service running on British Rail, the Soviets invade Czechoslovakia, the equal pay disputes at Ford's Dagenham factory, Formula 1 Racer Jim Clark is killed, Nixon is elected US President, Mary Hopkin sang "Those Were the Days"-and more. ...Show more