$24.99
AUD
Category: World History
Christianity is the most enduring and influential legacy of the ancient world, and its emergence the single most transformative development in Western history. Even the increasing number in the West today who have abandoned the faith of their forebears, and dismiss all religion as pointless superstition , remain recognisably its heirs. Seen close-up, the division between a sceptic and a believer may seem unbridgeable. Widen the focus, though, and Christianity's enduring impact upon the West can be seen in the emergence of much that has traditionally been cast as its nemesis: in science, in secularism, and yes, even in atheism. That is why Dominion will place the story of how we came to be what we are, and how we think the way that we do, in the broadest historical context. Ranging in time from the Persian invasion of Greece in 480 BC to the on-going migration crisis in Europe today, and from Nebuchadnezzar to the Beatles, it will explore just what it was that made Christianity so revolutionary and disruptive; how completely it came to saturate the mind-set of Latin Christendom; and why, in a West that has become increasingly doubtful of religion's claims, so many of its instincts remain irredeemably Christian. The aim is twofold: to make the reader appreciate just how novel and uncanny were Christian teachings when they first appeared in the world; and to make ourselves, and all that we take for granted, appear similarly strange in consequence. We stand at the end-point of an extraordinary transformation in the understanding of what it is to be human: one that can only be fully appreciated by tracing the arc of its parabola over millennia. ...Show more
$32.99
AUD
Category: World History
From their faithful camper van to boats, kayaks, bicycles, and motorbikes, join stars of Outlander, Sam and Graham on a road trip with a difference, as two Scotsmen explore a land of raw beauty, poetry, feuding, music, history, and warfare. Unlikely friends Sam and Graham begin their journey in the hea rt of Scotland at Glencoe and travel from there all the way to Inverness and Culloden battlefield, where along the way they experience adventure and a cast of highland characters. In this story of friendship, finding themselves, and whisky, they discover the complexity, rich history and culture of their native country. ...Show more
$32.99
AUD
Category: World History
For more than 70 years, Prince Philip has been the Queen's constant companion and support, but his vital role in the monarchy has too often gone largely unnoticed. Now, in Ingrid Seward's superb new biography of the Duke of Edinburgh, we get the chance to read the full story of his remarkable life and a chievements.  Born into the Greek and Danish royal families in 1921, a descendant of Queen Victoria, Prince Philip's aristocratic credentials were second to none. But, only 18 months after his birth, the family had to be rescued by a British warship from the island of Corfu after his father was exiled. His nomadic childhood was spent in Germany, Paris and eventually England where he was sent to boarding school. At the age of 18, while studying at Dartmouth Naval College, he was asked to look after the King's two daughters, 13-year-old Elizabeth and her sister Margaret, during a royal visit. It was their first proper meeting and, only eight years later, their marriage in 1947 brought new light to the country after the perils of the war. But, within a few years, their lives were transformed when in 1952 she became Queen Elizabeth II, and he had to give up his naval career and learn a new role as consort, deferring in public to the monarch and even having to give up his surname. In Ingrid Seward's brilliant new biography, we see how such a man of action coped with having to spend the next seventy years of his life walking two steps behind his wife. His reaction was to create a role for himself, modernising the monarchy, campaigning to protect the environment, supporting the sciences and engineering, and inspiring the young through the Duke of Edinburgh Awards. But, above all, he proved himself to be the Queen's most valuable and loyal companion throughout her long reign. The TV series The Crown has helped bring Prince Philip to the centre of attention, but this superb biography not only examines the major influences on his life but is packed with revealing behind-the-scenes details and great insight. This first major biography of Prince Philip for almost 30 years shines new light on his complex character and extraordinary career.  ...Show more
$34.99
AUD
Category: World History
The Windsor Diaries are the never-before-seen diaries of Alathea Fitzalan Howard, who lived alongside the young Princesses Elizabeth and Margaret at Windsor Castle during the Second World War. Alathea's home life was an unhappy one. Her parents had separated and so during the war she was sent to live wi th her grandfather, Viscount Fitzalan of Derwent, at Cumberland Lodge in Windsor Great Park. There Alathea found the affection and harmony she craved as she became a close friend of the two princesses, visiting them often at Windsor Castle, enjoying parties, balls, cinema evenings, picnics and celebrations with the Royal Family and other members of the Court. Alathea's diary became her constant companion during these years as day by day she recorded every intimate detail of life with the young Princesses, often with their governess Crawfie, or with the King and Queen. Written from the ages of sixteen to twenty-two, she captures the tight-knit, happy bonds between the Royal Family, as well as the aspirations and anxieties, sometimes extreme, of her own teenage mind. These unique diaries give us a bird's eye view of Royal wartime life with all of Alathea's honest, yet affectionate judgments and observations - as well as a candid and vivid portrait of the young Princess Elizabeth, known to Alathea as 'Lilibet', a warm, self-contained girl, already falling for her handsome prince Philip, and facing her ultimate destiny: the Crown. ...Show more
$27.99
AUD
Category: World History | Series: Great Lives
Alexander Hamilton was an illegitimate, largely self-taught orphan from the Caribbean who overcame all the odds to become George Washington's aide-de-camp and the first Treasury Secretary of the United States. Few figures in American history are more controversial. In this masterful work, Chernow shows how the political and economic power of America today is the result of Hamilton's willingness to champion ideas that were often wildly disputed during his time. He charts his titanic feuds with Jefferson, Adams, Madison, Monroe and Burr; his highly public affair with Maria Reynolds; his loving marriage to his loyal wife Eliza; and the notorious duel with Aaron Burr that led to his death in July 1804. The book was adapted into a hugely successful Broadway musical - winner of 11 Tony awards - which opens at the Victoria Palace Theatre in London in November 2017. This MP3-CD cannot be played on all disc players. Please make sure you have access to an MP3 compatible device. ...Show more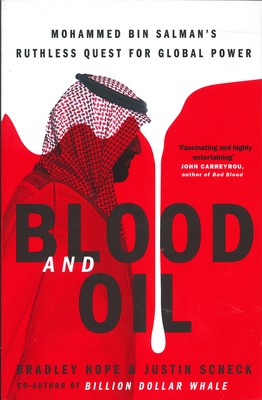 $32.99
AUD
Category: World History
Thirty-five-year-old Mohammed bin Salman's sudden rise stunned the world. Political and business leaders such as former Prime Minister Tony Blair and WME Chairman Ari Emmanuel flew out to meet with the Crown Prince and came away convinced that his desire to reform the kingdom was sincere. He spoke passi onately about bringing women into the workforce and toning down Saudi Arabia's restrictive Islamic law. He lifted the ban on women driving and explored investments in Silicon Valley. But 'MBS' began to betray an erratic interior beneath the polish laid on by scores of consultants and public relations experts like McKinsey & Company. The allegations of excess and about the brutality of his regime began to slip out. Then there was the assassination of journalist Jamal Khashoggi. While stamping out dissent in the Saudi royal family by holding three hundred members in the Ritz-Carlton Hotel for months, he continued to exhibit his extreme wealth, including the purchase of a $70 million chateau in Europe and one of the world's most expensive yachts. It seemed that he did not understand nor care about how the outside world would react to his flexing of autocratic muscle. Blood and Oil is a gripping work of investigative journalism about the precipitous ascent of one of the world's most decisive and dangerous new leaders, and the simultaneous fraying Western-Saudi relations. Caught in his net are well-known U.S. bankers, Hollywood figures, and politicians, all eager to help a charming Crown Prince with extraordinary powers, hunger for lucre, a tight relationship with President Trump's son in law Jared Kushner, and an apparent willingness to break anything -and anyone - that gets in the way of his vision. If his bid fails, Saudi Arabia has the potential to become an unstable failed state and magnet for Islamic extremists. And if his bid to transform his country succeeds, even in part, it will have consequences around the world. ...Show more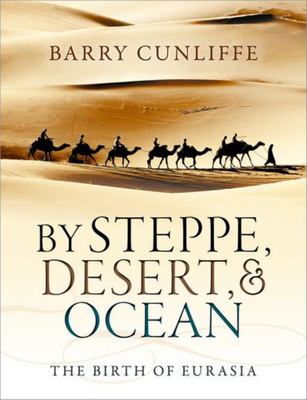 $46.95
AUD
Category: World History
By Steppe, Desert, and Ocean is nothing less than the story of how humans first started building the globalized world we know today. Set on a huge continental stage, from Europe to China, it is a tale covering over 10,000 years, from the origins of farming around 9000 BC to the expansion of the Mongols in the thirteenth century AD. An unashamedly 'big history', it charts the development of European, Near Eastern, and Chinese civilizations and the growing links between them by way of the Indian Ocean, the silk Roads, and the great steppe corridor (which crucially allowed horse riders to travel from Mongolia to the Great Hungarian Plain within a year). Along the way, it is also the story of the rise and fall of empires, the development of maritime trade, and the shattering impact of predatory nomads on their urbanneighbours. Above all, as this immense historical panorama unfolds, we begin to see in clearer focus those basic underlying factors - the acquisitive nature of humanity, the differing environments in which people live, and the dislocating effect of even slight climatic variation - which have driven change throughout the ages, and which help us better understand our world today. ...Show more
$39.95
AUD
Category: World History
Over thousands of years the world was wide with wind-powered boats, one of man's most beautiful constructions, and sailors had to struggle in the age-old game of Man vs Sea. This collection of tales is not a history of sail, it's a voyage through centuries of curious sailing adventures.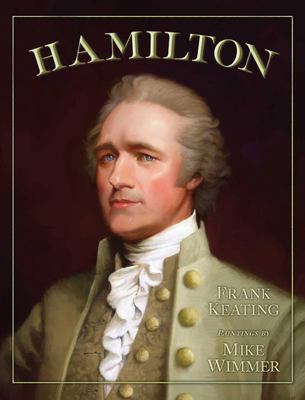 Hamilton
by Mike Wimmer (Illustrator); Frank Keating
$29.99
AUD
Category: World History
Alexander Hamilton, Founding Father, a Constitutional Convention delegate, author of the Federalist Papers, and the first secretary of the US Treasury, is brought to life with this vivid and accessible illustrated biography.   Alexander Hamilton was an unknown immigrant, an orphan, a boy of no connec tions but, still, despite all odds, had an important role in transforming the world. As George Washington's right-hand man, Hamilton helped bring victory to America during the Revolutionary War, wrote most of the Federalist papers, and helped to build a country.   Author Frank Keating's detailed historical facts are complemented by stunning paintings from Mike Wimmer to form a portrait that will fascinate young readers. ...Show more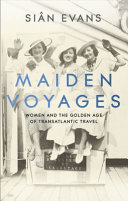 $32.99
AUD
Category: World History
A VIVID PORTRAIT OF WOMEN'S LIVES DURING THE GOLDEN AGE OF TRANSATLANTIC TRAVEL Before convenient air travel, transatlantic travel was the province of the great ocean liners and never more so than in the glory days of the interwar years. It was an extraordinary undertaking made by many women. Some trav elled for leisure, some for work; others to find a new life, marriage, to reinvent themselves or find new opportunities. Their stories have remained largely untold - until now. Maiden Voyages is a fascinating portrait of these women, and their lives on board magnificent ocean liners as they sailed between the old and the new worlds. The ocean liner was a microcosm of contemporary society, divided by class: from the luxury of the upper deck, playground for the rich and famous, to the cramped conditions of steerage or third class travel. These iconic liners were filled with women of all ages, classes and backgrounds: celebrities and refugees, migrants and millionairesses, aristocrats and crew members. Full of incredible gossip, stories and intrigue, Maiden Voyages has a diverse cast of inspiring women - from A-listers like Josephine Baker, a dancer from St Louis who found fame in Paris, Marlene Dietrich and Wallis Simpson, Violet 'the unsinkable' Jessop, a crew member who survived the sinking of the Titanic, and entrepreneur Sibyl Colefax, a pioneering interior designer. Whichever direction they were travelling, whatever hopes they entertained, they were all under the spell of life at sea, a spell which would only break when they went ashore. Maiden Voyages is a compelling and highly entertaining account of life on board: part dream factory, part place of work, independence and escape - always moving. ...Show more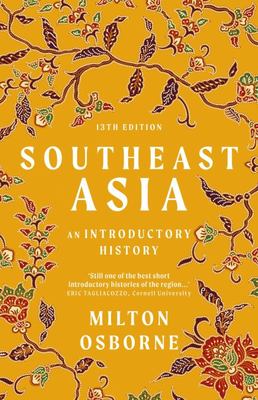 $29.99
AUD
Category: World History
A lively and easy-to-read guide to Southeast Asian history written by one of the world's pre-eminent historians of the area.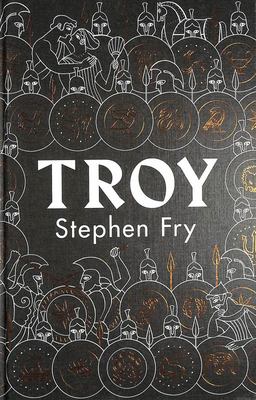 $45.00
AUD
Category: World History | Series: Stephen Fry's Greek Myths Ser.
The story of Troy speaks to all of us - the kidnapping of Helen, a queen celebrated for her beauty, sees the Greeks launch a thousand ships against the city of Troy, to which they will lay siege for ten whole years. It is a terrible war with casualties on all sides as well as strained relations between allies, whose consequences become tragedies. In Troyyou will find heroism and hatred, love and loss, revenge and regret, desire and despair. It is these human passions, written bloodily in the sands of a distant shore, that still speak to us today. ...Show more