$39.99
AUD
Category: World History
A beautifully illustrated and thoroughly engaging cultural history of beekeeping - packed with anecdote, humour and enriching historical detail. The perfect gift. Beekeeper and garden historian Lotte Möller explores the activities inside and outside the hive while charting the bees' natural order and ha bits. With a light touch she uses her encyclopaedic knowledge of the subject to shed light on humanity's understanding of bees and bee lore from antiquity to the present. A humorous debunking of the myths that have held for centuries is matched by a wry exploration of how and when they were replaced by fact. In her travels Möller encounters a trigger-happy Californian beekeeper raging against both killer bees and bee politics, warring beekeepers on the Danish island of Læso, and Brother Adam of Buckfast Abbey, breeder of the Buckfast queen now popular throughout Europe and beyond, as well a host of others as passionate as she about the complex world of apiculture both past and present. Translated from the Swedish by Frank Perry - Sweden's Gardening Book of the Year 2019, shortlisted for the August Prize 2019 ...Show more
$32.99
AUD
Category: World History
Thirty-five-year-old Mohammed bin Salman's sudden rise stunned the world. Political and business leaders such as former Prime Minister Tony Blair and WME Chairman Ari Emmanuel flew out to meet with the Crown Prince and came away convinced that his desire to reform the kingdom was sincere. He spoke passi onately about bringing women into the workforce and toning down Saudi Arabia's restrictive Islamic law. He lifted the ban on women driving and explored investments in Silicon Valley. But 'MBS' began to betray an erratic interior beneath the polish laid on by scores of consultants and public relations experts like McKinsey & Company. The allegations of excess and about the brutality of his regime began to slip out. Then there was the assassination of journalist Jamal Khashoggi. While stamping out dissent in the Saudi royal family by holding three hundred members in the Ritz-Carlton Hotel for months, he continued to exhibit his extreme wealth, including the purchase of a $70 million chateau in Europe and one of the world's most expensive yachts. It seemed that he did not understand nor care about how the outside world would react to his flexing of autocratic muscle. Blood and Oil is a gripping work of investigative journalism about the precipitous ascent of one of the world's most decisive and dangerous new leaders, and the simultaneous fraying Western-Saudi relations. Caught in his net are well-known U.S. bankers, Hollywood figures, and politicians, all eager to help a charming Crown Prince with extraordinary powers, hunger for lucre, a tight relationship with President Trump's son in law Jared Kushner, and an apparent willingness to break anything -and anyone - that gets in the way of his vision. If his bid fails, Saudi Arabia has the potential to become an unstable failed state and magnet for Islamic extremists. And if his bid to transform his country succeeds, even in part, it will have consequences around the world. ...Show more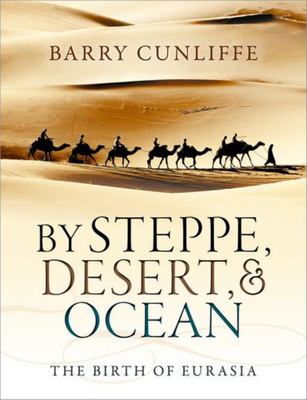 $46.95
AUD
Category: World History
By Steppe, Desert, and Ocean is nothing less than the story of how humans first started building the globalized world we know today. Set on a huge continental stage, from Europe to China, it is a tale covering over 10,000 years, from the origins of farming around 9000 BC to the expansion of the Mongols in the thirteenth century AD. An unashamedly 'big history', it charts the development of European, Near Eastern, and Chinese civilizations and the growing links between them by way of the Indian Ocean, the silk Roads, and the great steppe corridor (which crucially allowed horse riders to travel from Mongolia to the Great Hungarian Plain within a year). Along the way, it is also the story of the rise and fall of empires, the development of maritime trade, and the shattering impact of predatory nomads on their urbanneighbours. Above all, as this immense historical panorama unfolds, we begin to see in clearer focus those basic underlying factors - the acquisitive nature of humanity, the differing environments in which people live, and the dislocating effect of even slight climatic variation - which have driven change throughout the ages, and which help us better understand our world today. ...Show more
$34.99
AUD
Category: World History
The Windsor Diaries are the never-before-seen diaries of Alathea Fitzalan Howard, who lived alongside the young Princesses Elizabeth and Margaret at Windsor Castle during the Second World War. Alathea's home life was an unhappy one. Her parents had separated and so during the war she was sent to live wi th her grandfather, Viscount Fitzalan of Derwent, at Cumberland Lodge in Windsor Great Park. There Alathea found the affection and harmony she craved as she became a close friend of the two princesses, visiting them often at Windsor Castle, enjoying parties, balls, cinema evenings, picnics and celebrations with the Royal Family and other members of the Court. Alathea's diary became her constant companion during these years as day by day she recorded every intimate detail of life with the young Princesses, often with their governess Crawfie, or with the King and Queen. Written from the ages of sixteen to twenty-two, she captures the tight-knit, happy bonds between the Royal Family, as well as the aspirations and anxieties, sometimes extreme, of her own teenage mind. These unique diaries give us a bird's eye view of Royal wartime life with all of Alathea's honest, yet affectionate judgments and observations - as well as a candid and vivid portrait of the young Princess Elizabeth, known to Alathea as 'Lilibet', a warm, self-contained girl, already falling for her handsome prince Philip, and facing her ultimate destiny: the Crown. ...Show more
$39.95
AUD
Category: World History
Over thousands of yearsthe world was wide with wind-powered boats, one of man's mostbeautiful constructions, andsailors had to strugglein theage-old game of Man vsSea. This collection of tales isnot a history of sail, it's avoyage through centuries of curious sailing adventures.
$24.99
AUD
Category: World History
A post-colonial history of the destruction of the Fens of eastern England.
$32.99
AUD
Category: World History
A VIVID PORTRAIT OF WOMEN'S LIVES DURING THE GOLDEN AGE OF TRANSATLANTIC TRAVEL Before convenient air travel, transatlantic travel was the province of the great ocean liners and never more so than in the glory days of the interwar years. It was an extraordinary undertaking made by many women. Some trav elled for leisure, some for work; others to find a new life, marriage, to reinvent themselves or find new opportunities. Their stories have remained largely untold - until now. Maiden Voyages is a fascinating portrait of these women, and their lives on board magnificent ocean liners as they sailed between the old and the new worlds. The ocean liner was a microcosm of contemporary society, divided by class: from the luxury of the upper deck, playground for the rich and famous, to the cramped conditions of steerage or third class travel. These iconic liners were filled with women of all ages, classes and backgrounds: celebrities and refugees, migrants and millionairesses, aristocrats and crew members. Full of incredible gossip, stories and intrigue, Maiden Voyages has a diverse cast of inspiring women - from A-listers like Josephine Baker, a dancer from St Louis who found fame in Paris, Marlene Dietrich and Wallis Simpson, Violet 'the unsinkable' Jessop, a crew member who survived the sinking of the Titanic, and entrepreneur Sibyl Colefax, a pioneering interior designer. Whichever direction they were travelling, whatever hopes they entertained, they were all under the spell of life at sea, a spell which would only break when they went ashore. Maiden Voyages is a compelling and highly entertaining account of life on board: part dream factory, part place of work, independence and escape - always moving. ...Show more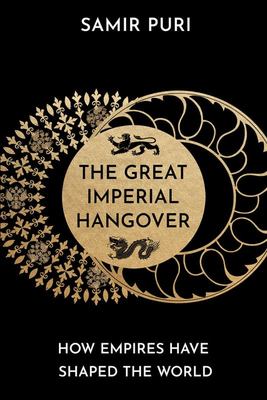 $34.99
AUD
Category: World History
'An excellent read.' -- Robert D. Kaplan. For the first time in millennia we live without formal empires. But that doesn't mean we don't feel their presence rumbling through history. The Great Imperial Hangover examines how the world's imperial legacies are still shaping the thorniest issues we face to day. From Russia's incursions in the Ukraine to Brexit; from Trump's 'America-first' policy to China's forays into Africa; from Modi's India to the hotbed of the Middle East, Puri provides a bold new framework for understanding the world's complex rivalries and politics. Organised by region, and covering vital topics such as security, foreign policy, national politics and commerce, The Great Imperial Hangover combines gripping history and astute analysis to explain why the history of empire affects us all in profound ways. ...Show more
$32.99
AUD
Category: World History | Reading Level: near fine
'An elegant and nuanced journey through literature, through history, through music, murder and incarceration and revolution, through snow and ice and remoteness, to discover the human face of Siberia. I loved this book.' - Paul Theroux. Siberia's story is traditionally one of exiles, penal colonies and unmarked graves. Yet there is another tale to tell. Dotted throughout this remote land are pianos - grand instruments created during the boom years of the nineteenth century, and humble, Soviet-made uprights that found their way into equally modest homes. They tell the story of how, ever since entering Russian culture under the influence of Catherine the Great, piano music has run through the country like blood. How these pianos travelled into this snow-bound wilderness in the first place is testament to noble acts of fortitude by governors, adventurers and exiles. That stately instruments might still exist in such a hostile landscape is remarkable. That they are still capable of making music in far-flung villages is nothing less than a miracle. But this is Siberia, where people can endure the worst of the world -- and where music reveals a deep humanity in the last place on earth you would expect to find it. 'A masterpiece of modern travel literature with words that sing from its pages. A definitive exploration of Russia's wild east.' - Levison Wood ...Show more
$45.00
AUD
Category: World History
From the author of the critically acclaimed and globally successful The Phantom Atlas, The Golden Atlas and The Sky Atlas comes a stunning new work. The Madman's Library is a unique, beautifully illustrated journey through the entire history of literature, delving into its darkest territories to hunt do wn the very strangest books ever written, and uncover the fascinating stories behind their creation. This is a madman's library of eccentric and extraordinary volumes from around the world, many of which have been completely forgotten. Books written in blood and books that kill, books of the insane and books that hoaxed the globe, books invisible to the naked eye and books so long they could destroy the Universe, books worn into battle, books of code and cypher whose secrets remain undiscovered... and a few others that are just plain weird. From the 605-page Qur'an written in the blood of Saddam Hussein, through the gorgeously decorated 15th-century lawsuit filed by the Devil against Jesus, to the lost art of binding books with human skin, every strand of strangeness imaginable (and many inconceivable) has been unearthed and bound together for a unique and richly illustrated collection ideal for every book-lover.   ...Show more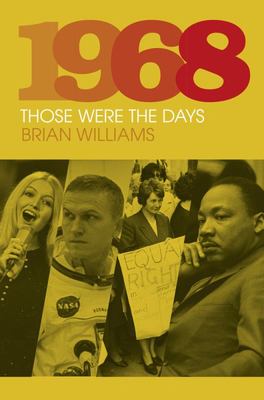 $37.99
AUD
Category: World History
A compendium of milestone stories and watershed events in popular culture, politics, and news at home and abroad from 1968, including the Assassination of Martin Luther King, an introduction of the Ford Escort, Apollo 8 and the first orbit of the moon, the Viet Cong Offensive, Bobby Kennedy getting shot and killed, the first episode of Gardener's World and Dad's Army, Enoch Powell's "Rivers of Blood" speech, the Beatles founding Apple Records, Manchester United winning the European Cup, the first 747 Jumbo Jet, the Mexico massacre at the Olympics, the last steam train service running on British Rail, the Soviets invade Czechoslovakia, the equal pay disputes at Ford's Dagenham factory, Formula 1 Racer Jim Clark is killed, Nixon is elected US President, Mary Hopkin sang "Those Were the Days"-and more. ...Show more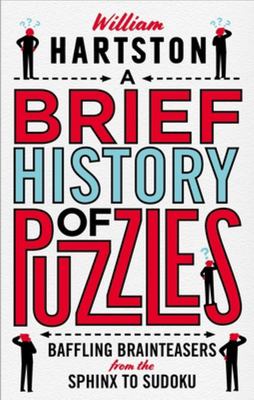 $24.99
AUD
Category: World History
A mindbending history of the greatest puzzles of all time, by the author of The Things That Nobody Knows.