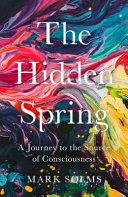 $32.99
AUD
Category: Popular Science
A revolutionary new explanation for sentience from the neuroscientist who discovered how the brain dreams.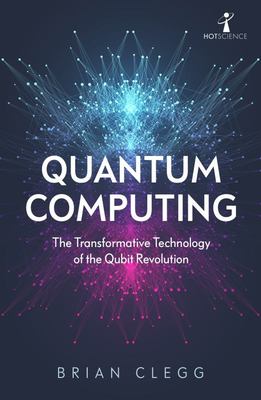 $19.99
AUD
Category: Information Technology
The ultimate non-technical guide to the fast-developing world of quantum computing.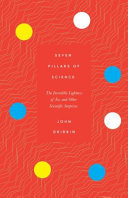 $22.99
AUD
Category: Popular Science
The seven fundamental - and surprising - scientific truths of our existence. John Gribbin, author of Six Impossible Things, shortlisted for the Royal Society Insight Investment Science Book Prize, presents a tour of seven fundamental scientific truths that underpin our very existence. These 'pillars o f science' also defy common sense. For example, solid things are mostly empty space, so how do they hold together? There appears to be no special 'life force', so how do we distinguish living things from inanimate objects? And why does ice float on water, when most solids don't? You might think that question hardly needs asking, and yet if ice didn't float, life on Earth would never have happened. The answers to all of these questions were sensational in their day, and some still are. Throughout history, science has been able to think the unthinkable - and Gribbin brilliantly shows the surprising secrets on which our understanding of life is based. ...Show more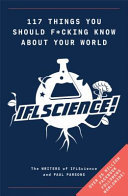 $35.00
AUD
Category: Popular Science
Did you know your irises are lying to you and all human eyes are actually brown? Want to know the absolute worst way to die, according to science? Did you know that a smoking psychedelic toad milk could alleviate depression for up to four weeks?   117 Things You Should F*#king Know About Your World tells you the answers to these questions and many more weird and wonderful facts about the universe. Split into the site's different subject areas of environment, technology, space, health and medicine, plants and animals, physics and chemistry, this is the ultimate science book. With 25 million social media followers, I F*#king Love Science is the world's favourite source of science on the web. From missing nuclear weapons and Facebook secret files to the world's smallest computer and why you should wrap your car keys in tinfoil, this is the book that only the world's leading source of crazy-but-true stories could produce. ...Show more
$22.99
AUD
Category: Popular Science | Reading Level: good
Sapiens showed us where we came from. Homo Deus looked to the future. 21 Lessons for the 21st Century explores the present. How can we protect ourselves from nuclear war, ecological cataclysms and technological disruptions? What can we do about the epidemic of fake news or the threat of terrorism? What should we teach our children? Yuval Noah Harari takes us on a thrilling journey through today's most urgent issues. The golden thread running through his exhilarating new book is the challenge of maintaining our collective and individual focus in the face of constant and disorienting change. Are we still capable of understanding the world we have created? ...Show more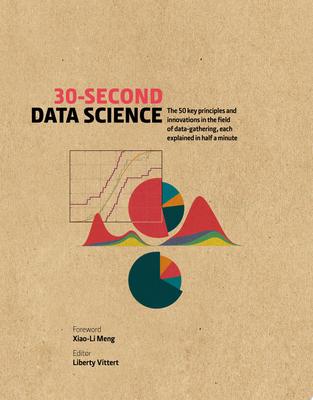 $27.99
AUD
Category: Popular Science | Series: 30 Second Ser.
30-Second Data Science covers 50 key elements in the field of data-gathering from basic to ethics, explained clearly and concisely.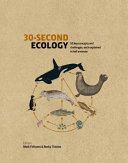 $27.99
AUD
Category: Popular Science | Series: 30 Second Ser.
30-Second Ecology explores how the life of organisms on Earth is interdependent and finely tuned to exist as a whole.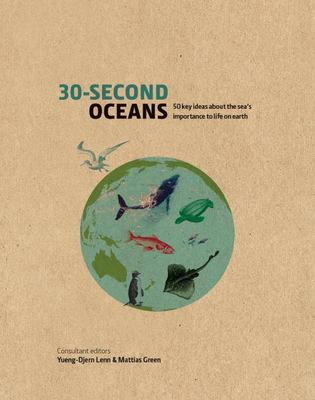 $27.99
AUD
Category: Popular Science | Series: 30 Second Ser.
Explore the importance of our oceans through 50 key topics, each concisely explained by a team of experts.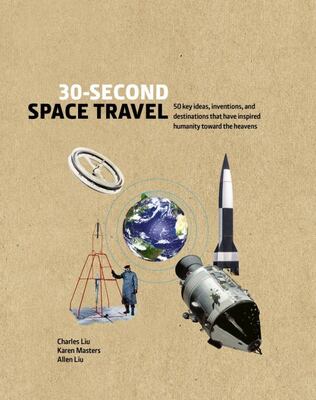 $27.99
AUD
Category: Popular Science | Series: 30 Second Ser.
From the imaginings of science-fiction writers and scientists through the ages, all the way to the Moon landings, and beyond into the realms of easy space-tourism, 30-Second Space Travel will guide you through the hows, wheres, whys, and whens of one of the most remarkable feats of human exploration. ...Show more
$29.99
AUD
Category: Popular Science
Ageing is the biggest cause of disease in our society. Cancer, heart disease, dementia, flu: the risk of all increase staggeringly rapidly as we near the end of life. What if we could slow down the process - or even stop it? Ageless introduces us to the cutting-edge research that is paving the way for a revolution in medicine. We currently focus on treating individual diseases as we grow older, but there might soon be a way of treating the ailment that underpins them all: the ageing process itself. Computational biologist Andrew Steele explains what is happening as we age, and how understanding its scientific implications could lead to the greatest discovery in the history of medicine - one that has the potential to improve billions of lives, save trillions of dollars, and transform the human condition.   ...Show more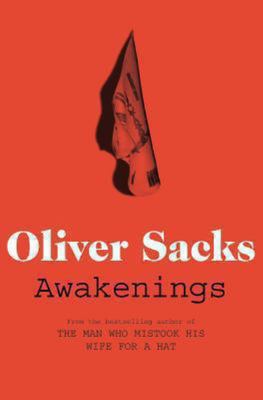 $24.99
AUD
Category: Popular Science
'The story of a disease that plunged its victims into a prison of viscous time, and the drug that catapulted them out of it' Guardian Hailed as a medical classic, and the subject of a major feature film as well as radio and stage plays and various TV documentaries, Awakenings by Oliver Sacks is the ext raordinary account of a group of twenty patients. Rendered catatonic by the sleeping-sickness epidemic that swept the world just after the First World War, all twenty had spent forty years in hospital: motionless and speechless; aware of the world around them, but exhibiting no interest in it - until Dr Sacks administered the then-new drug, L-DOPA, which caused them, temporarily, to awake from their decades-long slumber. ...Show more