$45.00
AUD
Category: Mythology
An encyclopedic A-to-Z guide, this beautifully designed and illustrated volume offers hundreds of rich and fascinating definitions of 700 major and minor characters, creatures, and places of classical mythology. The perfect companion to the 75th anniversary illustrated edition of Edith Hamilton's Mythol ogy. Classical Mythology A-to-Z is a comprehensive and engrossing guide to Greek and Roman mythology. Written by Annette Giesecke, PhD, Professor of Classics and Chair of Ancient Greek and Roman Studies at the University of Delaware, this brilliant reference offers clear explanations of every character and locale, and captures the essence of these timeless tales. From the gods and goddesses of Mount Olympus, to the heroes of the Trojan War, to the nymphs, monsters, and other mythical creatures that populate these ancient stories, Giesecke recounts, with clarity and energy, the details of more than 700 characters and places. Each definition includes cross-references to related characters, locations, and myths, as well their equivalent in Roman mythology and cult. In addition to being an important stand-alone work, Classical Mythology A-to-Z is also written, designed, and illustrated to serve as an essential companion to the bestselling illustrated 75th-anniversary edition of Mythology by Edith Hamilton, including 10 full-color plates and 2-color illustration throughout by artist Jim Tierney. ...Show more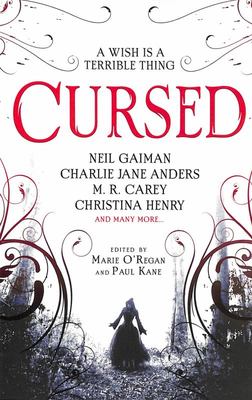 $19.99
AUD
Category: Mythology
Twenty curses, old and new, from bestselling fantasy authors such as Neil Gaiman, Karen Joy Fowler, Christina Henry, M.R. Carey and Charlie Jane Anders.   ALL THE BETTER TO READ YOU WITH   It's a prick of blood, the bite of an apple, the evil eye, a wedding ring or a pair of red shoes. Curses come i n all shapes and sizes, and they can happen to anyone, not just those of us with unpopular stepparents...   Here you'll find unique twists on curses, from fairy tale classics to brand-new hexes of the modern world - expect new monsters and mythologies as well as twists on well-loved fables. Stories to shock and stories of warning, stories of monsters and stories of magic.   TWENTY TIMELESS FOLKTALES, NEW AND OLD   NEIL GAIMANJANE YOLENKAREN JOY FOWLERM.R. CAREYCHRISTINA HENRYCHRISTOPHER GOLDENTIM LEBBONMICHAEL MARSHALL SMITHCHARLIE JANE ANDERS JEN WILLIAMSCATRIONA WARD JAMES BROGDENMAURA McHUGH ANGELA SLATTERLILLITH SAINTCROWCHRISTOPHER FOWLERALISON LITTLEWOODMARGO LANAGAN ...Show more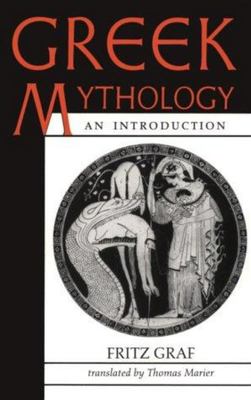 $54.99
AUD
Category: Mythology
This revised translation of Fritz Graf's highly acclaimed introduction to Greek mythology offers a chronological account of the principal Greek myths that appear in the surviving literary and artistic sources and concurrently documents the history of interpretation of Greek mythology from the 17th centu ry to the present. First surveying the various definitions of myth that have been advanced, Graf proceeds to examine topics such as the relationship between Greek myths and epic poetry, the connection between particular myths and shrines or holy festivals, the use of myth in Greek song and tragedy, and the uses and interpretations of myth by philosophers and allegorists. ...Show more
$29.99
AUD
Category: Mythology
Goddesses, monsters, humans and the semi-divine - whether courageous or meek, gruesome or irresistible, female characters are ever present on the peripheries of the great Greek myths, but rarely do they take centre stage. Their time has finally come to act as protagonists in their own stories. Heroines of Olympus retells the tales of 50 classic characters, plucking the threads of their lives from the myriad narratives in which they have appeared and weaving them together to create the full stories of these legendary women. Each story is accompanied by a captivating illustration and followed by a critical analysis of their role in the tradition of Greek storytelling, and in ancient society. Renowned ancient historian Ellie Mackin Roberts offers a contemporary perspective on loved, reviled and feared figures who are finally placed at the centre of their own story. ...Show more
$22.99
AUD
Category: Mythology | Series: Barnes & Noble Leatherbound Pocket Editions
The small size means it will fit in a pocket or bag. This special pocket edition of features an elegant bonded-leather binding, distinctive gilt edging, and decorative endpapers. It's the perfect gift for anyone interested in Irish folklore.
$45.00
AUD
Category: Mythology
Since its original publication by Little, Brown and Company in 1942, Edith Hamilton's Mythology has sold millions of copies throughout the word and established itself as a perennial bestseller in its various available formats: hardcover, trade paperback, mass market paperback, and e-book. For 75 years r eaders have chosen this book above all others to discover the thrilling, enchanting, and fascinating world of Western mythology-from Odysseus's adventure-filled journey to the Norse god Odin's effort to postpone the final day of doom. This exciting new deluxe, large-format hardcover edition, published in celebration of the book's 75th anniversary, will be beautifully packages and fully-illustrated throughout with all-new, specially commissioned four-color art, making it a true collector's item. ...Show more
$19.99
AUD
Category: Mythology
Explore classic stories of the great Greek and Roman heroes, gods, and monsters along with breathtaking images of classic artwork and fascinating ancient artifacts. Mythology: Who's Who in Classical Mythology is an indispensable guide to all the Greek and Roman mythological characters, from major deitie s such as Athena and Bacchus, to the lesser-known wood nymphs and centaurs. Also included, of course, are the heroic mortals, figures such as Jason, Aeneas, Helen, Achilles, and Odysseus, all brought to life in a fascinating series of portraits drawn from a wide variety of ancient literary sources. Each entry offers a small window into a timeless mythological world, one filled with epic battles, bizarre metamorphoses, and all sorts of hideous and fantastic monsters. The perfect book for casual browsers and folklore enthusiasts alike, Mythology offers a rich and readable guide to some of the greatest stories ever told. ...Show more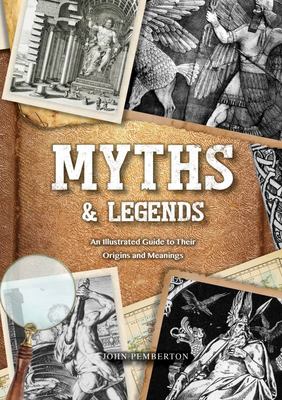 $24.99
AUD
Category: Mythology | Series: Oxford People Ser.
Part of the Oxford People series, Myths & Legends brings together the principal mythologies, legends, and folklore of ancient and modern cultures and explores the relationship that they have with their people and with the major religions of the world. Rock paintings of the rainbow serpent in Austra lia date back more than 6,000 years and the legend has been passed down orally for even longer. The Aboriginal dreaming about this mystical being with a kangaroo head and crocodile tail is the personification of fertility and abundance. Its significance to the culture of indigenous Australians is priceless. Whether or not it ever existed is unimportant, as the riches come from the lessons the rainbow serpent teaches about life, death, survival, and love. This and other ancient legends have assisted the human race in understanding the complex world we live in, even if they have been embellished over the years. This comprehensive study on the myths and legends of the world can be told as bedtime stories or enjoyed as extracurricular reading by those who love history. Myths & Legends is a fascinating book full of tales from all over the world that have been passed down for generations. ...Show more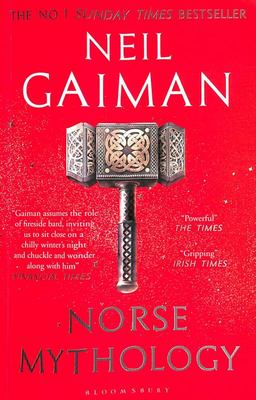 $19.99
AUD
Category: Mythology | Reading Level: near fine
The great Norse myths, which have inspired so much of modern fiction, are dazzlingly retold by Neil Gaiman. Tales of dwarfs and frost giants, of treasure and magic, and of Asgard, home to the gods: Odin the all-father, highest and oldest of the Aesir; his mighty son Thor, whose hammer Mjollnir makes the mountain giants tremble; Loki, wily and handsome, reliably unreliable in his lusts; and Freya, more beautiful than the sun or the moon, who spurns those who seek to control her. From the dawn of the world to the twilight of the gods, this is a thrilling, vivid retelling of the Norse mythology from the award-winning, bestselling Neil Gaiman. Bringing to life the epic myths that have inspired Gaiman's own writing, this glorious special edition for Christmas features a vibrant new red cover. ...Show more
$24.99
AUD
Category: Mythology
Explore the mystical history of witches throughout time and all over the world. Discover the symbols of witchcraft, reveal the magic of crystals and become familiar with the spellbinding lore of the witch.   Since ancient times, magic and witchcraft have inspired both fear and fascination. More recently , witchcraft has become a popular symbol for feminist empowerment. Everything a young witch needs to know is contained in Secrets of the Witch. Uncover the meaning and history behind magical tools and symbols such as cauldrons and pentagrams, find out the truths of the Salem Witch Trials and learn about witches in popular culture, from the ancient figure of Circe to Hermione Granger. Part history, part spellbook, this magical compendium gives a fascinating insight into the lives and practices of witchesthroughout time and from all over the world. Initiates to the ways of the witch will learn the stories of legendary and real-life witches, as well as how to make their own talisman, how to use magical crystals and plants, which familiar is right for them and so much more. Aspiring witches 9 years and older will find this an invaluable and empowering guide, filled with authentic detail and strikingly illustrated.  With the supernatural wisdom of modern-day witches Elsa Whyte and Julie Légère and Laura Pérez's rich artwork, step into your dark sisterhood and discover the Secrets of the Witch. ...Show more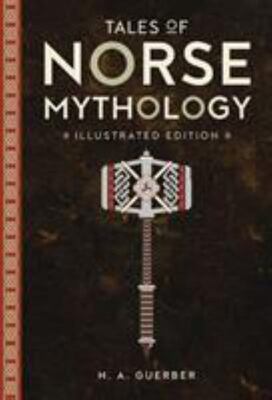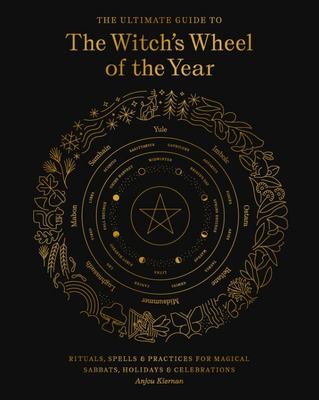 $35.00
AUD
Category: Mythology | Series: The\Ultimate Guide To... Ser.
The Ultimate Guide to the Witch's Wheel of the Year is a complete guide to all of the sacred holidays and celebrations of the Wiccan calendar with guidance, appropriate rituals, spellwork, and practices.