$29.99
AUD
Category: Mythology
Goddesses, monsters, humans and the semi-divine - whether courageous or meek, gruesome or irresistible, female characters are ever present on the peripheries of the great Greek myths, but rarely do they take centre stage. Their time has finally come to act as protagonists in their own stories. Heroines of Olympus retells the tales of 50 classic characters, plucking the threads of their lives from the myriad narratives in which they have appeared and weaving them together to create the full stories of these legendary women. Each story is accompanied by a captivating illustration and followed by a critical analysis of their role in the tradition of Greek storytelling, and in ancient society. Renowned ancient historian Ellie Mackin Roberts offers a contemporary perspective on loved, reviled and feared figures who are finally placed at the centre of their own story. ...Show more
$45.00
AUD
Category: Mythology
An encyclopedic A-to-Z guide, this beautifully designed and illustrated volume offers hundreds of rich and fascinating definitions of 700 major and minor characters, creatures, and places of classical mythology. The perfect companion to the 75th anniversary illustrated edition of Edith Hamilton's Mythol ogy. Classical Mythology A-to-Z is a comprehensive and engrossing guide to Greek and Roman mythology. Written by Annette Giesecke, PhD, Professor of Classics and Chair of Ancient Greek and Roman Studies at the University of Delaware, this brilliant reference offers clear explanations of every character and locale, and captures the essence of these timeless tales. From the gods and goddesses of Mount Olympus, to the heroes of the Trojan War, to the nymphs, monsters, and other mythical creatures that populate these ancient stories, Giesecke recounts, with clarity and energy, the details of more than 700 characters and places. Each definition includes cross-references to related characters, locations, and myths, as well their equivalent in Roman mythology and cult. In addition to being an important stand-alone work, Classical Mythology A-to-Z is also written, designed, and illustrated to serve as an essential companion to the bestselling illustrated 75th-anniversary edition of Mythology by Edith Hamilton, including 10 full-color plates and 2-color illustration throughout by artist Jim Tierney. ...Show more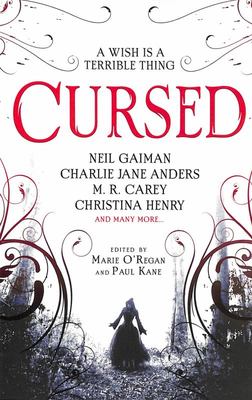 $19.99
AUD
Category: Mythology
Twenty curses, old and new, from bestselling fantasy authors such as Neil Gaiman, Karen Joy Fowler, Christina Henry, M.R. Carey and Charlie Jane Anders.   ALL THE BETTER TO READ YOU WITH   It's a prick of blood, the bite of an apple, the evil eye, a wedding ring or a pair of red shoes. Curses come i n all shapes and sizes, and they can happen to anyone, not just those of us with unpopular stepparents...   Here you'll find unique twists on curses, from fairy tale classics to brand-new hexes of the modern world - expect new monsters and mythologies as well as twists on well-loved fables. Stories to shock and stories of warning, stories of monsters and stories of magic.   TWENTY TIMELESS FOLKTALES, NEW AND OLD   NEIL GAIMANJANE YOLENKAREN JOY FOWLERM.R. CAREYCHRISTINA HENRYCHRISTOPHER GOLDENTIM LEBBONMICHAEL MARSHALL SMITHCHARLIE JANE ANDERS JEN WILLIAMSCATRIONA WARD JAMES BROGDENMAURA McHUGH ANGELA SLATTERLILLITH SAINTCROWCHRISTOPHER FOWLERALISON LITTLEWOODMARGO LANAGAN ...Show more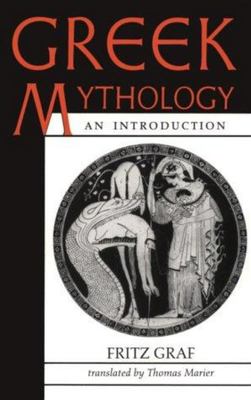 $54.99
AUD
Category: Mythology
This revised translation of Fritz Graf's highly acclaimed introduction to Greek mythology offers a chronological account of the principal Greek myths that appear in the surviving literary and artistic sources and concurrently documents the history of interpretation of Greek mythology from the 17th centu ry to the present. First surveying the various definitions of myth that have been advanced, Graf proceeds to examine topics such as the relationship between Greek myths and epic poetry, the connection between particular myths and shrines or holy festivals, the use of myth in Greek song and tragedy, and the uses and interpretations of myth by philosophers and allegorists. ...Show more
$22.99
AUD
Category: Mythology | Series: Barnes & Noble Leatherbound Pocket Editions
The small size means it will fit in a pocket or bag. This special pocket edition of features an elegant bonded-leather binding, distinctive gilt edging, and decorative endpapers. It's the perfect gift for anyone interested in Irish folklore.
$19.99
AUD
Category: Mythology
Explore classic stories of the great Greek and Roman heroes, gods, and monsters along with breathtaking images of classic artwork and fascinating ancient artifacts. Mythology: Who's Who in Classical Mythology is an indispensable guide to all the Greek and Roman mythological characters, from major deitie s such as Athena and Bacchus, to the lesser-known wood nymphs and centaurs. Also included, of course, are the heroic mortals, figures such as Jason, Aeneas, Helen, Achilles, and Odysseus, all brought to life in a fascinating series of portraits drawn from a wide variety of ancient literary sources. Each entry offers a small window into a timeless mythological world, one filled with epic battles, bizarre metamorphoses, and all sorts of hideous and fantastic monsters. The perfect book for casual browsers and folklore enthusiasts alike, Mythology offers a rich and readable guide to some of the greatest stories ever told. ...Show more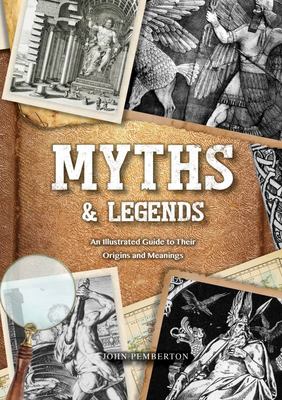 $24.99
AUD
Category: Mythology | Series: Oxford People Ser.
Part of the Oxford People series, Myths & Legends brings together the principal mythologies, legends, and folklore of ancient and modern cultures and explores the relationship that they have with their people and with the major religions of the world. Rock paintings of the rainbow serpent in Austra lia date back more than 6,000 years and the legend has been passed down orally for even longer. The Aboriginal dreaming about this mystical being with a kangaroo head and crocodile tail is the personification of fertility and abundance. Its significance to the culture of indigenous Australians is priceless. Whether or not it ever existed is unimportant, as the riches come from the lessons the rainbow serpent teaches about life, death, survival, and love. This and other ancient legends have assisted the human race in understanding the complex world we live in, even if they have been embellished over the years. This comprehensive study on the myths and legends of the world can be told as bedtime stories or enjoyed as extracurricular reading by those who love history. Myths & Legends is a fascinating book full of tales from all over the world that have been passed down for generations. ...Show more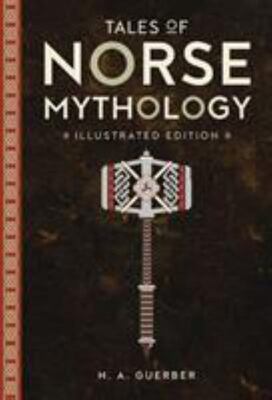 $35.00
AUD
Category: Mythology | Series: The\Ultimate Guide To... Ser.
The Ultimate Guide to the Witch's Wheel of the Year is a complete guide to all of the sacred holidays and celebrations of the Wiccan calendar with guidance, appropriate rituals, spellwork, and practices.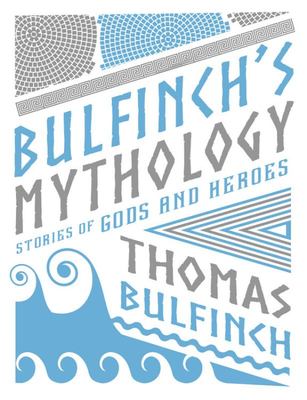 $19.99
AUD
Category: Mythology | Series: Knickerbocker Classics Ser.
&&LDIV&&R&&LDIV&&R&&LDIV&&R&&LDIV&&R&&LI&&RBulfinch''s Mythology&&L/I&&R, by &&LB&&RThomas Bulfinch&&L/B&&R, is part of the&&LI&&RBarnes & Noble Classics&am p;&L/I&&R&&LI&&R &&L/I&&Rseries, which offers quality editions at affordable prices to the student and the general reader, including new scholarship, thoughtful design, and pages of carefully crafted extras. Here are some of the remarkable features of &&LI&&RBarnes & Noble Classics&&L/I&&R: &&LDIV&&R New introductions commissioned from today''s top writers and scholars Biographies of the authors Chronologies of contemporary historical, biographical, and cultural events Footnotes and endnotes Selective discussions of imitations, parodies, poems, books, plays, paintings, operas, statuary, and films inspired by the work Comments by other famous authors Study questions to challenge the reader''s viewpoints and expectations Bibliographies for further reading Indices & Glossaries, when appropriate All editions are beautifully designed and are printed to superior specifications; some include illustrations of historical interest. &&LI&&RBarnes & Noble Classics &&L/I&&Rpulls together a constellation of influences--biographical, historical, and literary--to enrich each reader''s understanding of these enduring works.&&L/DIV&&R&&L/DIV&&R&&L/DIV&&R&&LDIV&&R &&L/DIV&&R&&LDIV&&ROne of the leading popularizers of classical learning in the nineteenth century, &&LSTRONG&&RThomas Bulfinch&&L/B&&R made the myths and legends of the ancient and medieval world available to American audiences through his three decisive works, &&LI&&RThe Age of Fable&&L/I&&R, &&LI&&RThe Age of Chivalry&&L/I&&R, and &&LI&&RLegends of Charlemagne&&L/I&&R, collectively published and widely known as &&LI&&RBulfinch''s Mythology&&L/I&&R.  &&L/DIV&&R&&LDIV&&R &&L/DIV&&R&&LDIV&&RA banking clerk by day, Bulfinch spent his nights skillfully weaving often disparate versions of classical and medieval mythology into a coherent whole. The thoroughness with which he combed through his sources made his mythological books standard reference guides for many years, while the vigor of his storytelling enthralled generations of readers. Written to "teach mythology not as a study but as a relaxation from study," these timeless volumes span the ages: &&LI&&RThe Age Of Fable&&L/I&&R describes the gods and goddesses of Greece and Rome, as well as the mythology of the Germanic tribes, England, and the Near East; &&LI&&RThe Age of Chivalry&&L/I&&R tells the story of King Arthur and his court, Lancelot and Guinevere, and the death of Arthur; and &&LI&&RLegends of Charlemagne&&L/I&&R gives a thrilling account of the reign of the first great French emperor, his wars, and his conquests.&&L/DIV&&R&&LDIV&&R &&L/DIV&&R&&LDIV&&R&&LDIV&&R&&LSTRONG&&RCharles Martin&&L/B&&R&&L/B&&R is a poet and translator. His verse translation of Ovid''s &&LI&&RMetamorphoses&&L/I&&R was published in 2003 by W. W. Norton and received the Harold Morton Landon Award from the Academy of American Poets for 2004. His most recent book of poems, &&LI&&RStarting from Sleep: New and Selected Poems&&L/I&&R, published in 2002 by the Sewanee Writers'' Series/The Overlook Press, was a finalist for the Lenore Marshall Award of the Academy of American Poets.&&L/DIV&&R&&L/DIV&&R&&L/DIV&&R&&L/DIV&&R ...Show more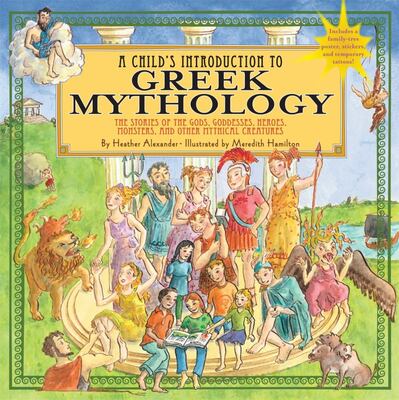 $29.99
AUD
Category: Mythology | Series: A Child's Introduction to
The newest book in Black Dog's best-selling, award-winning series explores the fascinating world of Greek mythology from the myth of Narcissus to Odysseus versus the Cyclopes. Includes a Gods and Goddesses Family Tree Poster and Stickers Packed with action, adventure, tragedy, and triumph, A Child'sInt roduction to Greek Mythology acquaints kids ages 9-12 with all the fantastic and memorable classic Greek myths. The book is organized into two main parts. The first section introduces the gods and goddesses, from Apollo to Hades, as well as nymphs, satyrs, centaurs, and the mortal descendents of Zeus, such as Hercules and Midas. Part two is dedicated to the myths themselves: Pandora's Box, Prometheus' Discovery of Fire, the Trojan Horse and many more. Sidebars feature word definitions and fun facts, as well as games and projects. As with all of the other books in the Child's Introduction series, Meredith Hamilton's witty and charming illustrations add yet another dimension to the excellent and absorbing text. ...Show more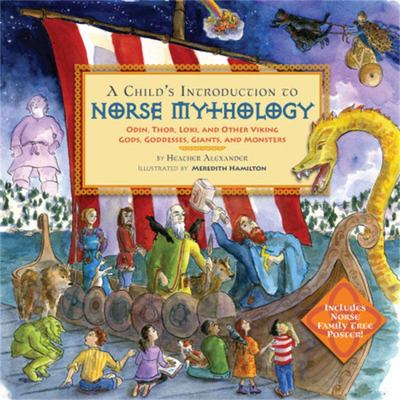 $29.99
AUD
Category: Mythology | Series: A\Child's Introduction Ser.
The newest book in the best-selling, award-winning A Child's Introduction series explores the popular and captivating world of Norse mythology. Organized into two parts, part one introduces characters like Odin, the leader of the Norse gods; Thor and his mighty hammer Mjollner; Frigg, weaver of the dest inies of humans and gods; frost and fire giants; cunning dwarves like Brokk and Eitri; and many more. Part two tells the stories of the suspenseful myths themselves including The Creation of the Cosmos, The Aesir-Vanir War, Loki Bound, Thor's Hammer and many more. Full of charming and witty illustrations from Meredith Hamilton, a Norse name pronunciation guide, and a removable Norse Family Tree poster, A Child's Introduction to Norse Mythology is the perfect way for kids to learn the historic stories behind today's popular mythical characters. ...Show more