$29.95
AUD
Category: Personal Investing
Financial Autonomy, by Melbourne financial planning expert Paul Benson is about money. But, unlike most money books, it's not focused on making you the richest person in your street, or worse, the richest person in the cemetery. Instead, the focus of this book is on gaining choice. Have you ever listene d to a guest on a radio program or a speaker at an event talking about some amazing experience they've had? Perhaps it was travelling through Tibet in a beaten-up Land Rover, sailing around the world, jumping out of planes in a wing suit, or starting a business or charity of their own, driven by a magnitude 10 passion to make an impact.When you listened to these inspiring stories, did you ever wonder how they managed to organise their life so that it was possible? Do you wish you could organise your life to do what's important to you?Financial Autonomy is a book about money but it's equally about gaining choice. If you get the money side of your life right, you will have the choice to pursue maximum happiness in all the other aspects of your life.Personal finance expert Paul Benson believes there are three vehicles to create enough wealth to have the choices you desire are: (1) Investing in shares; (2) Investing in property; and (3) Working for yourself (starting a side hustle or small business).He explores these in detail, as well budgeting and saving - and as you'd expect, he gives readers a choice of strategies they can adopt to succeed in these areas. ...Show more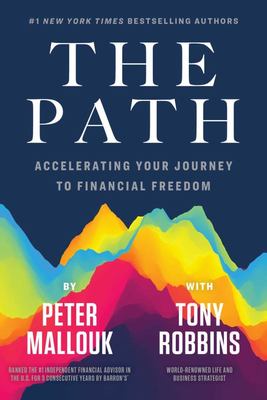 $29.99
AUD
Category: Personal Investing
Accelerate your journey to financial freedom with the tools, strategies, and mindset of money mastery. Regardless of your stage of life and your current financial picture, the quest for financial freedom can indeed be conquered. The journey will demand the right tools and strategies along with the mind set of money mastery. With decades of collective wisdom and hands-on experience, your guides for this expedition are Peter Mallouk, the only man in history to be ranked the #1 Financial Advisor in the U.S. for three consecutive years by Barron's (2013, 2014, 2015), and Tony Robbins, the world-renowned life and business strategist. Mallouk and Robbins take the seemingly daunting goal of financial freedom and simplify it into a step-by-step process that anyone can achieve. The pages of this book are filled with real-life success stories and vital lessons, such as... * Why the future is better than you think and why there is no greater time in history to be an investor * How to chart your personally tailored course for financial security * How markets behave and how to achieve peace of mind during volatility * What the financial services industry doesn't want you to know * How to select a financial advisor that puts your interests first * How to navigate, select, or reject the many types of investments available * Success without fulfillment is the ultimate failure! Financial freedom is not only about money--it's about feeling deeply fulfilled in your own personal journey "Want an eye-opening guide to money management--one that tells it like it is and will make you laugh along the way? Peter Mallouk's tour of the financial world is a tour de force that'll change the way you think about money." --Jonathan Clements, Former Columnist for The Wall Street Journal and current board member and Director of Financial Education at Creative Planning "Robbins is the best economic moderator that I've ever worked with. His mission to bring insights from the world's greatest financial minds to the average investor is truly inspiring." --Alan Greenspan, Former Federal Reserve Chairman "Tony is a force of nature." --Jack Bogle, Founder of Vanguard ...Show more
$29.95
AUD
Category: Personal Investing
** Reviewed and updated for the 2020-2021 financial year** This is the only money guide you'll ever need That's a bold claim, given there are already thousands of finance books on the shelves. So what makes this one different? Well, you won't be overwhelmed with a bunch of 'tips' … or a strict budge t (that youwon't follow). You'll get a step-by-step formula: open this account, then do this; call this person, and say this; invest money here, and not there. All with a glass of wine in your hand. This book will show you how to create an entire financial plan that is so simple you can sketch it on the back of a serviette … and you'll be able to manage your money in 10 minutes a week. You'll also get the skinny on: Saving up a six-figure house deposit in 20 months Doubling your income using the 'Trapeze Strategy' Saving $78,173 on your mortgage and wiping out 7 years of payments Finding a financial advisor who won't rip you off Handing your kids (or grandkids) a $140,000 cheque on their 21st birthday Why you don't need $1 million to retire … with the 'Donald Bradman Retirement Strategy' Sound too good to be true? It's not. This book is full of stories from everyday Aussies — single people, young families, empty nesters, retirees — who have applied the simple steps in this book and achieved amazing, life-changing results. And you're next. ...Show more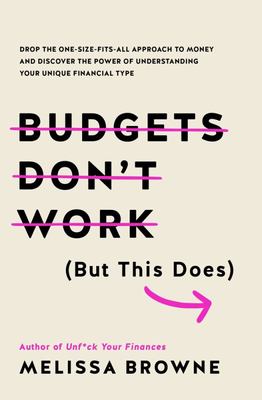 $29.99
AUD
Category: Personal Investing
In this breakthrough book you'll discover your Money Story, your Money Type and just as importantly you'll learn the habits, triggers and tricks that are right for you.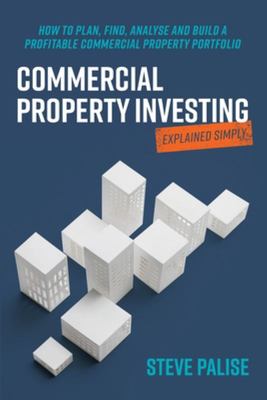 $34.95
AUD
Category: Personal Investing
Australians love investing in property. They often start by buying their first home and then investing in another residential property as part of their retirement planning and wealth creation strategy. Commercial property is sometimes viewed as risky when really it is just not well understood. The dynam ics of commercial property are different but not more complicated - they just need to be explained simply.Commercial Property Investing Explained Simply breaks down the types of commercial property investors can choose from - it's not just about retail and office property, but warehouses and industrial property can be remarkably resilient and offer good returns.The author discusses how to find the best property for you, crunch the numbers, do the due diligence, find and manage tenants and much, much more. There is even a chapter on surviving a downturn.Steve Palise uses his analytical skills to break down what works best in commercial property. His philosophy is that your investments should increase your wealth and passive income with as little risk as possible. With his straightforward and positive attitude, Steve believes property investing should be not only smart, but also fun! ...Show more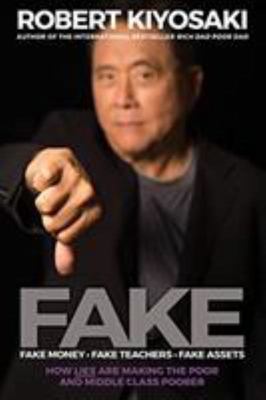 $29.99
AUD
Category: Personal Investing
Robert Kiyosaki -- author of the #1 Personal Finance book of all time -- has built a legacy around simplifying complex and often-confusing subjects like money and investing. He continues to challenge conventional wisdom and asks the questions that will help readers sift through today's information overl oad to uncover ways to assess what's real... and what isn't. And use truth and facts as a foundation for taking control of their financial lives. In this new book--that will be released, by chapter, online to invite reader feedback and questions that will be included in the print and e-book editions--Robert fights what's 'fake' and helps readers differentiate between what's real...and what isn't. Robert pulls no punches in his assessment of what is passed off as 'fact' or conventional wisdom and believes that a strong foundation--for anything we want to build--needs to start with solid, true information. In today's uncertain times, creating a secure financial future and the peace of mind that comes with it starts with taking action and taking control. In FAKE: Fake Money, Fake Teachers, Fake Assets, Robert delivers insights and answers that help ordinary people--who probably haven't had a lot of financial education--determine what's 'real' and relevant to their financial lives. Every day we are bombarded with news reports and information and opinions... How do we decipher fact from fiction? How do we differentiate between truth and lies? And determine what's real... from what isn't? Kiyosaki believes that ...Show more
$29.95
AUD
Category: Personal Investing
Do you want to build wealth and live on your own terms, starting today? What if you could quit the nine-to-five grind with stress-free property investment? Author Lloyd Edge has lived the dream himself, retiring from his teaching job at age 40 to live his dream, thanks to a lucrative real estate portf olio that he built from the ground up. Today, he's the top equity growth strategist in Australia. In Positively Geared, you'll learn his secrets, so you can start building wealth through smart property investment. Learn to work smarter in Australian property markets by: overcoming fear, debt and other obstacles to getting started creating an investment strategy that aligns with your lifestyle goals achieving a portfolio of rental properties that pays for itself creating equity for any property, without waiting for the market to rise learning how to negotiate, how to manage property and more Positively Geared is the Australian property investment guide for the 2020s--a must read for anyone who wants to make money today and fast-track long term financial plans     ...Show more
$14.99
AUD
Category: Personal Investing
Rich Dad's Guide to Investing is a roadmap for those who want to become successful investors and invest in the types of assets that the rich do. Whether your goal is to become financially secure, comfortable, or rich this book is your guide to understanding the asset classes and investment strategy. Rob ert explains his basic rules of investing, how to reduce your risk and Rich Dad's 10 Investor Controls as well as ways to convert your earned income into passive portfolio income. ...Show more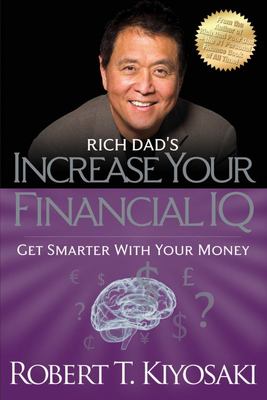 $29.99
AUD
Category: Personal Investing
Many of our global economic problems started in 1971...when President Richard Nixon took the U.S. off the gold standard. Throughout history, when a government went off the gold standard, an age of turbulence began. In 1997, Robert's book "Rich Dad Poor Dad stunned readers stating, "Your house is not an asset." As howls of protest went up around the world, the book went on to become an international bestseller and the #1 personal finance book of all time. "Rich Dad Poor Dad is not a book on real estate. It is a book about the importance of financial education. "Rich Dad Poor Dad was written to prepare you and your loved ones for the financial turbulence Robert's rich dad saw coming. In 2007, as homes declined in value or were lost to foreclosure, millions of homeowners painfully discovered the wisdom of words of Robert's rich dad. Today we are all aware that a home can be a liability. Today we know a home can go up "or down in value. Today, we all know a person can lose money investing in the stock market. Today we all know our money can go down in value and that even savers can be losers. This is why financial intelligence is more important today than ever before. In a world of financial turbulence, your best asset is financial IQ. ...Show more
$12.99
AUD
Category: Personal Investing
Few would argue with the fact that, on many fronts, we are a world in crisis. And there are two sides to every crisis, be it a leadership crisis, an economic crisis, an education crisis or a moral crisis. The two side to crisis are danger and opportunity. Robert Kiyosaki's new book, Second Chance...for Your Money and Your Life, uses the lessons from the past and a brutal assessment of the present to prepare readers to see---and seize---the future. If readers can train their minds to see what their eyes cannot, in a world that is becoming increasingly more 'invisible' and moving at a high rate of speed, they can have a second chance at creating the life they've always wanted. The global problems we face cannot be solved by the same minds and people who created them and today's world demands the ability to see the future and prepare for what lies ahead...prepare for the opportunities as well as the challenges. Like it or not, we are all involved in the greatest evolutionary event in human history. The Industrial Age is over and the Information Age continues to accelerate. The visible agents of change have become invisible...and harder to see. And the future belongs to those who can train their minds, use the past to see the future, and take the steps to create the positive change they want to see in their lives. Second Chance is a guide to understanding how the past will shape the future and how you can use Information Age tools and insights to create a fresh start. This book is a guide to facing head-on the dangers of the crises around us--and steps and tips for seizing the opportunities they present. ...Show more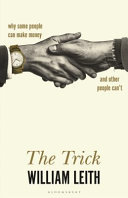 $29.99
AUD
Category: Personal Investing
Some people can make money. Other people can't. It's a thought that makes William Leith wake up in cold sweats. He doesn't know why it makes him feel anxious. After all, money isn't real. We created it. Humans did. It's our masterpiece. But the desire for it is killing us. It is this dilemma that sets W illiam Leith off on an adventure into the bizarre, morally dubious yet highly desirable world of the mega-rich. He spends a day with the real-life Wolf of Wall Street who, not content with his hundreds of millions, devised a fraud so he could make hundreds of millions more. He visits a Baroque mansion where a Russian half-billionaire lives alone with his butler. He tours the estate of Felix Dennis, the maverick tycoon who commissioned an avenue of statues to tell the story of his life. He flies to private islands on private jets, meets private men in private clubs, experiencing the dizzy highs of a life without limits o but all it does is give him crippling anxiety. Throughout it all he asks himself- what makes these people wealthy? And how come I'm not? ...Show more
$14.99
AUD
Category: Personal Investing
Best-selling self-help book Think and Grow Rich reveals the secrets that can bring you fortune.