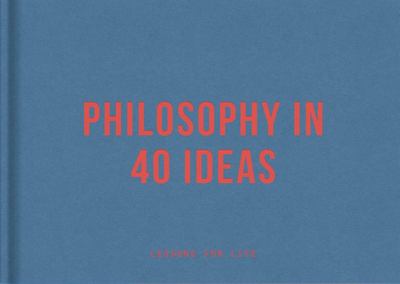 $22.99
AUD
Category: Philosophy
Philosophy is a discipline committed to helping us live wiser and less sorrowful lives. This book artfully draws together 40 of the greatest and most useful ideas found in philosophy, taking us on a journey around key concepts from both Eastern and Western cultures.We are invited to sample the distincti ve wisdom of Eastern philosophy via tea drinking ceremonies, walks in bamboo forests, contemplations of rivers and ritualised flower arranging sessions. From Western culture we seek the teachings of some of the greatest minds throughout history including Machiavellianism and Stoicism.This essential guide to philosophy reminds us of the wit, humanity and relevance of a number of great philosophers including Nietzsche, Heidegger, Confucius, Lao Tzu and Buddha. Essential thoughts about love, work, anxiety, self-knowledge andhappiness are examined, highlighted and inspiringly presented here so they can work their consoling effect where it is most needed: in our daily lives. ...Show more
$19.99
AUD
Category: Philosophy | Series: 200 Words Ser.
If you have ever felt at a disadvantage when joining in a conversation on a subject that you aren't confident about, this new series is for you. Each book features definitions of two hundred words frequently used to describe and discuss a smart subject. Philosophy can be baffling, as well as fascinating , to the best of us. Let Anja Steinbauer guide you through doubt, dialectic, Dao, and much more. ...Show more
$29.99
AUD
Category: Philosophy | Series: Routledge Classics Ser.
Extracted from Volume 9, Part I. Includes "Psychological Aspects of the Mother Archetype," "Concerning Rebirth," "The Phenomenology of the Spirit in Fairytales," and "On the Psychology of the Trickster-Figure."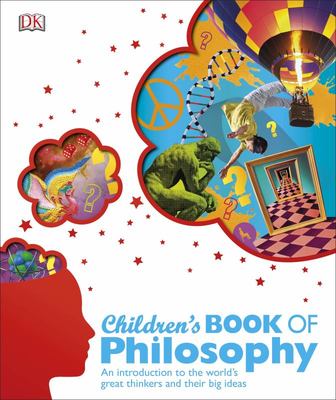 $29.99
AUD
Category: Philosophy | Series: Children's...
From Socrates and Aristotle to Kant and Confucius, meet the thinkers and theories which shaped our world. Find answers to life's big questions such as 'Who am I?' or 'Should I ever tell a lie?' and what philosophy is. How do you know whether you're awake or dreaming? Is the world real? Why do we need ru les? Complex topics are explored in The Children's Book of Philosophy, inspiring you to think about the philosophical theories and concepts for yourself with both conflicting and complimentary viewpoints to encourage you to be part of the next generation of thinkers. Meet the key philosophers throughout history and across the world that changed the way we live today. ...Show more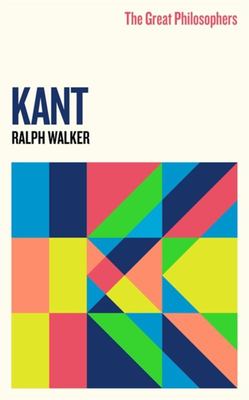 $9.99
AUD
Category: Philosophy | Series: The\Great Philosophers Ser.
'Happiness is not an ideal of reason, but of imagination.' Kant In today's increasingly fractured world of oppression and uncertainty, Kant's moral philosophy is more important than ever before. And never has the need for moral absolutes been more pressing than in this age of doubt, disillusion and cyn icism. This is where Kant comes in, as his moral philosophy continues to compel the attention of every serious thinker in the field. Clear, concise - and overwhelmingly convincing - Ralph Walker's stimulating, highly accessible guide spells out the power and renewed relevance of his thinking: a genuinely objective, absolute basis for a modern moral law. ...Show more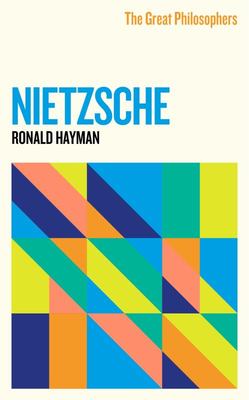 $9.99
AUD
Category: Philosophy
'God is dead', announced Nietzsche - before going on to abolish himself. Envious contemporaries of Nietzsche ridiculed him as a mad man - and yet they came closer than they knew in characterising a philosopher in whose thought ambivalence approximated to disintegration of the self. While the nineteent h century's coherent, consistent systems of certainty came crashing down ingloriously at the very first touch of the twentieth, Nietzsche's discourses survived. He was more modern, it seemed, than the moderns. In this stimulating and provocative guide, Hayman reveals how Nietzsche's work is more contemporary and relevant than ever in a new postmodern age. ...Show more
$27.99
AUD
Category: Philosophy
The New York Times bestselling author of The Geography of Bliss embarks on a rollicking intellectual journey, following in the footsteps of history's greatest thinkers and showing us how each--from Epicurus to Gandhi, Thoreau to Beauvoir--offers practical and spiritual lessons for today's unsettled time s. We turn to philosophy for the same reasons we travel: to see the world from a dif­ferent perspective, to unearth hidden beauty, and to find new ways of being. We want to learn how to embrace wonder. Face regrets. Sustain hope. Eric Weiner combines his twin passions for philosophy and global travel in a pil­grimage that uncovers surprising life lessons from great thinkers around the world, from Rousseau to Nietzsche, Confucius to Simone Weil. Traveling by train (the most thoughtful mode of transport), he journeys thousands of miles, making stops in Athens, Delhi, Wyoming, Coney Island, Frankfurt, and points in between to recon­nect with philosophy's original purpose: teaching us how to lead wiser, more meaningful lives. From Socrates and ancient Athens to Simone de Beauvoir and twentieth-century Paris, Weiner's chosen philosophers and places provide important signposts as we navigate today's chaotic times. In The Socrates Express, Weiner invites us to voyage alongside him on his life-changing pursuit of wisdom and discovery as he attempts to find answers to our most vital questions. ...Show more
$9.99
AUD
Category: Philosophy | Series: Great Philosophers Ser.
'If you put me to death,' Socrates warned his Athenian judges, 'you will not easily find anyone to take my place.' So indeed it would prove, a single cup of hemlock robbing the western philosophical tradition of its founding father. Yet Socrates' influence was not so easily to be done away with. His wo rds were lovingly recorded by his devoted disciple Plato, and his teachings have survived for twenty-seven centuries. His sense of education as self-discovery and his view of philosophy as preparation for life have been the stuff of western thought at its best. So completely did Socrates embody these values, he was prepared to die in their defence. ...Show more
$12.99
AUD
Category: Philosophy | Series: Popular Penguins Ser. | Reading Level: very good
Alain de Botton has performed a stunning feat: he has transformed arcane philosophy into something accessible and entertaining, useful and kind. Drawing on the work of six of the world's most brilliant thinkers, de Botton has arranged a panoply of wisdom to guide us through our most common problems. Fro m the frustration of misplacing your keys to the sadness of losing a loved one, the writings of Seneca can offer consolation. For the agony of not having enough money, Epicurus has a solution that everyone can afford. If your life is beset by difficulty after difficulty, wise advice may be found in the words of Nietzsche. The Consolations of Philosophy is smart, lucid, and pleasing, a rare sort of book that wonderfully fulfills the promise of its title. ...Show more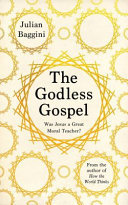 $29.99
AUD
Category: Philosophy
Do Jesus's teachings add up to a coherent moral system, still relevant today? From the Sunday Times bestselling author of How the World Thinks.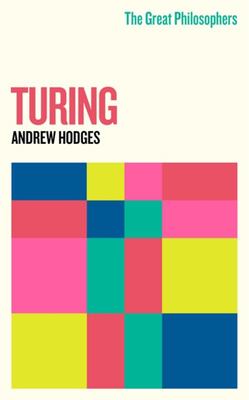 $9.99
AUD
Category: Philosophy | Series: Great Philosophers Ser.
From WW2 code-breaker to Artificial Intelligence - a fascinating account of the remarkable Alan Turing. Alan Turing's 1936 paper On Computable Numbers was a landmark of twentieth-century thought. It not only provided the principle of the post-war computer, but also gave an entirely new approach to the p hilosophy of the mind. Influenced by his crucial codebreaking work during the war, and by practical pioneering of the first electronic computers, Turing argued that all the operations of the mind could be performed by computers. His thesis is the cornerstone of modern Artificial Intelligence. Andrew Hodges gives a fresh analysis of Turing's work, relating it to his extraordinary life. ...Show more