$19.99
AUD
Category: Philosophy | Series: 200 Words Ser.
If you have ever felt at a disadvantage when joining in a conversation on a subject that you aren't confident about, this new series is for you. Each book features definitions of two hundred words frequently used to describe and discuss a smart subject. Philosophy can be baffling, as well as fascinating , to the best of us. Let Anja Steinbauer guide you through doubt, dialectic, Dao, and much more. ...Show more
$12.99
AUD
Category: Philosophy | Series: Popular Penguins Ser. | Reading Level: very good
Alain de Botton has performed a stunning feat: he has transformed arcane philosophy into something accessible and entertaining, useful and kind. Drawing on the work of six of the world's most brilliant thinkers, de Botton has arranged a panoply of wisdom to guide us through our most common problems. Fro m the frustration of misplacing your keys to the sadness of losing a loved one, the writings of Seneca can offer consolation. For the agony of not having enough money, Epicurus has a solution that everyone can afford. If your life is beset by difficulty after difficulty, wise advice may be found in the words of Nietzsche. The Consolations of Philosophy is smart, lucid, and pleasing, a rare sort of book that wonderfully fulfills the promise of its title. ...Show more
$12.99
AUD
Category: Philosophy | Series: Popular Penguins Ser. | Reading Level: near fine
Written in China more than 2,000 years ago, Sun Tzu's classic The Art of War is the first known study of the planning and conduct of military operations. These terse, aphoristic essays are unsurpassed in comprehensiveness and depth of understanding, examining not only battlefield maneuvers, but also rel evant economic, political, and psychological factors. Indeed, the precepts outlined by Sun Tzu can be applied outside the realm of military theory. It is read avidly by Japanese businessmen and in fact was touted in the movie Wall Street as the corporate raider's bible. The Art of War is the definitive study of combat. ...Show more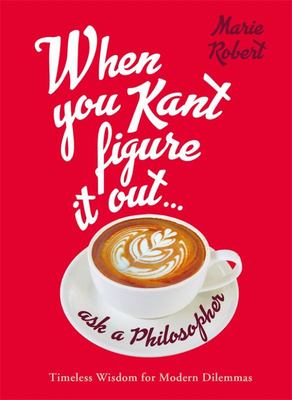 $26.99
AUD
Category: Philosophy | Reading Level: 4 Non Fiction
How can Kant comfort you when you get dumped via text message? How can Aristotle cure your hangover? How can Heidegger make you feel better when your dog dies? When You Kant Figure It Out, Ask a Philosopher explains how pearls of wisdom from the greatest Western philosophers can help us face and make li ght of some of the daily challenges of modern life. In twelve clever, accessible chapters, you'll get advice from Epicurus about how to disconnect from constant news alerts and social media updates, Nietzsche's take on getting in shape, John Stuart Mill's tips for handling bad birthday presents, and many other ancient pearls of wisdom to help you navigate life today. Hilarious, practical, and edifying, When You Kant Figure It Out, Ask a Philosopher brings the best thinkers of the past into the 21st Century to help us all make sense of a chaotic new world. ...Show more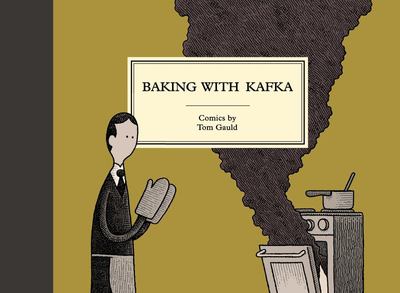 $24.99
AUD
Category: Philosophy
2018 EISNER AWARD-WINNER - BEST HUMOUR PUBLICATION In Baking with Kafka, Tom Gauld asks the questions no one else dares ask about civilisation as we know it. - How do you get published during a skeleton apocalypse?- What was the secret of Kafka's lemon drizzle cake?- And what plot possibilities does the exploding e-cigarette offer modern mystery writers?A riotous collection of laugh-out-loud cartoons in his signature style, Baking with Kafka reaffirms Gauld's position as a first-rate cartoonist, creating work infused with a deep understanding of both literary and cartoon history. ...Show more
$35.00
AUD
Category: Philosophy
Children are, in many ways, born philosophers. Without prompting, they ask some of the largest questions: about time, mortality, happiness and the meaning of it all. Yet sadly, too often, this inborn curiosity is not developed and with age the questions fall away. This is a book designed to harness chil drens' spontaneous philosophical instinct and to develop it through introductions to some of the most vibrant and essential philosophical ideas of history. The book takes us to meet leading figures of philosophy from around the world and from all eras - and shows us how their ideas continue to matter. The book functions as an ideal introduction to philosophy as well as a charming way to open up conversations between adults and children about the biggest questions we all face. ...Show more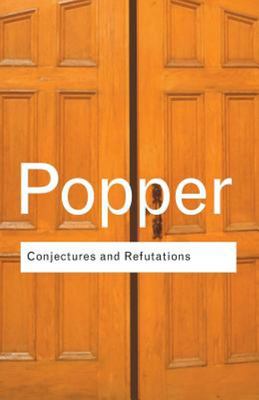 $34.99
AUD
Category: Philosophy | Series: Routledge Classics Ser.
Conjectures and Refutations is one of Karl Popper's most wide-ranging and popular works, notable not only for its acute insight into the way scientific knowledge grows, but also for applying those insights to politics and to history. It provides one of the clearest and most accessible statements of the fundamental idea that guided his work: not only our knowledge, but our aims and our standards, grow through an unending process of trial and error. ...Show more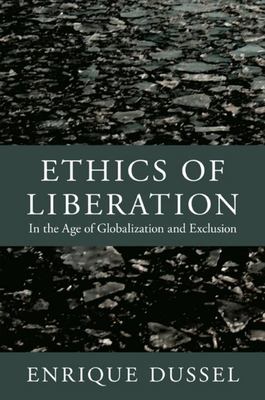 Ethics of Liberation - In the Age of Globalization and Exclusion
by Alejandro A. Vallega (Editor); Yolanda Angulo (Translator); Camilo Pérez Bustillo (Translator); Nelson Maldonado-Torres (Translator); Eduardo Mendieta (Translator); Enriqué Dussel
$76.45
AUD
Category: Philosophy | Series: Latin America Otherwise Ser.
Available in English for the first time, this much-anticipated translation of Enrique Dussel's Ethics of Liberation marks a milestone in ethical discourse. Dussel is one of the world's foremost philosophers. This treatise, originally published in 1998, is his masterwork and a cornerstone of the philosop hy of liberation, which he helped to found and develop. Throughout his career, Dussel has sought to open a space for articulating new possibilities for humanity out of, and in light of, the suffering, dignity, and creative drive of those who have been excluded from Western Modernity and neoliberal rationalism. Grounded in engagement with the oppressed, his thinking has figured prominently in philosophy, political theory, and liberation movements around the world. In Ethics of Liberation, Dussel provides a comprehensive world history of ethics, demonstrating that our most fundamental moral and ethical traditions did not emerge in ancient Greece and develop through modern European and North American thought. The obscured and ignored origins of Modernity lie outside the Western tradition. Ethics of Liberation is a monumental rethinking of the history, origins, and aims of ethics. It is a critical reorientation of ethical theory. ...Show more
$29.99
AUD
Category: Philosophy | Series: Routledge Classics Ser.
Extracted from Volume 9, Part I. Includes "Psychological Aspects of the Mother Archetype," "Concerning Rebirth," "The Phenomenology of the Spirit in Fairytales," and "On the Psychology of the Trickster-Figure."
$24.99
AUD
Category: Philosophy
In god is Not Great Hitchens turned his formidable eloquence and rhetorical energy to the most controversial issue in the world: God and religion. The result is a devastating critique of religious faith god Is Not Great is the ultimate case against religion. In a series of acute readings of the major r eligious texts, Christopher Hitchens demonstrates the ways in which religion is man-made, dangerously sexually repressive and distorts the very origins of the cosmos. Above all, Hitchens argues that the concept of an omniscient God has profoundly damaged humanity, and proposes that the world might be a great deal better off without 'him'. ...Show more
Great Thinkers
by School of Life (Business Enterprise) Staff; Stuart Patience (Translator); Alain de Botton (Contribution by)
$45.00
AUD
Category: Philosophy | Series: The\School of Life Library
Typically, great thinkers have been included in encyclopedic works on the basis of reputation and historic influence. The School of Life takes a different approach, focusing instead on the thinkers whose ideas are the most helpful to our lives now. This is a collection of sixty of the most important and most useful ideas of Eastern and Western culture. The focus of this book is to present some of the greatest minds of our time in a clear, relevant and charming light. Many of these thinkers have previously been caught in a fiendish trap; what they've said has been hugely relevant and important, but how they have said it has resulted in them going unheard. The sixty chosen thinkers include La Rochefoucauld, Lao Tzu, Matsuo Basho, Sen no Rikyu, Alexis de Tocqueville, St Benedict, Donald Winnicott, John Bowlby, Melanie Klein, Andrea Palladio, Coco Chanel, Henri Matisse; as well as more familiar entries such as Plato, Wittgenstein, Foucault, Marx, Confucius and Freud. ...Show more